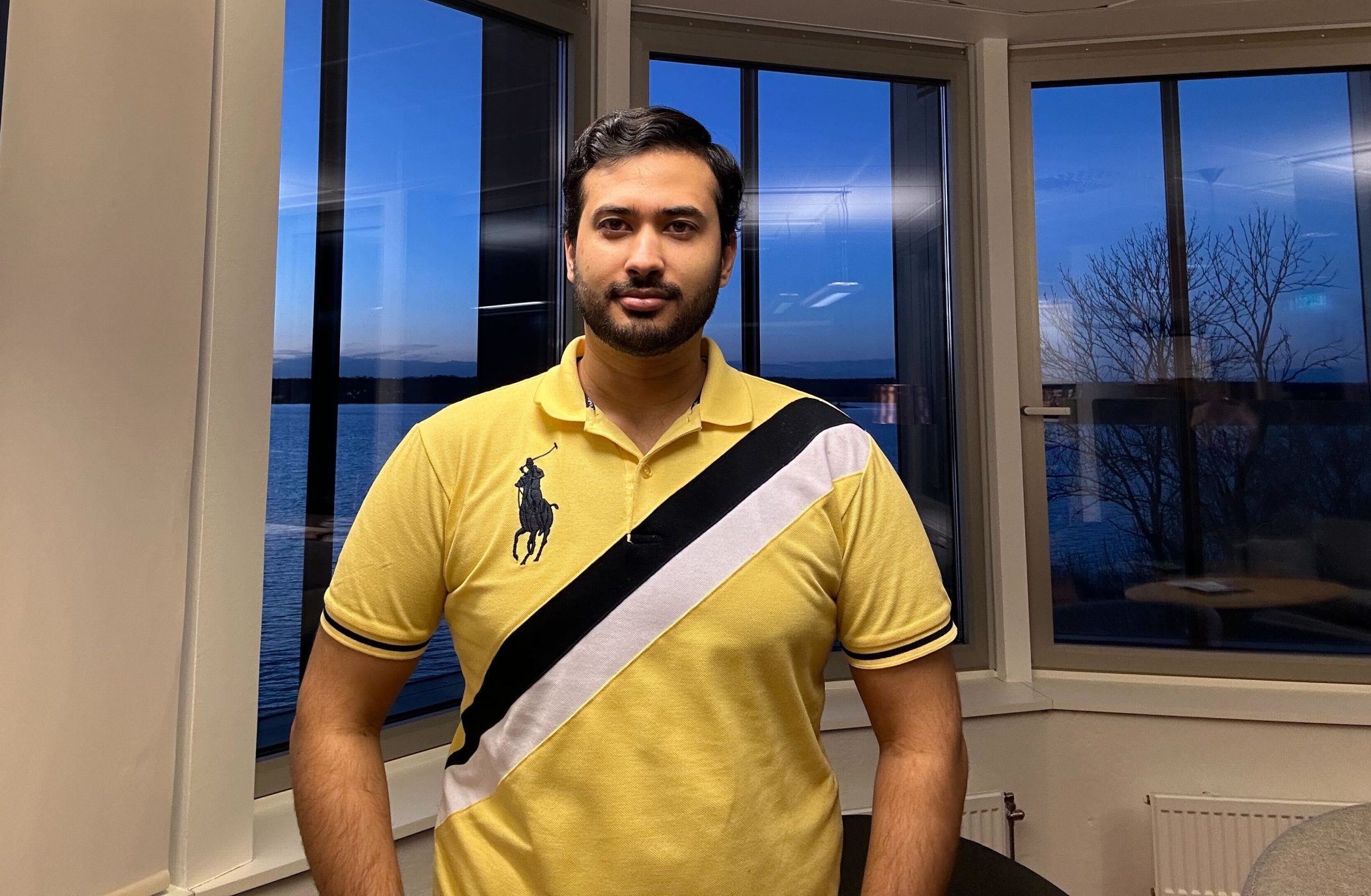 Welcome as a PhD candidate Mubeen Ur Rehman
Mubeen Ur Rehman is a PhD candidate at BTH that started Feb 1, 2023, signed up in Mechanical Engineering research education. He will be working in close collaboration with our research partners and in several of our portfolio of projects.
WHO ARE YOU AND WHAT IS YOUR BACKGROUND?
I am Mubeen. I majored in Mechanical Engineering from Pakistan. I then joined the industry as a systems engineer, where I was primarily responsible for new product development. I then did post-grad studies in Information Science with the specialization in Space and Engineering Systems from Skolkovo Institute of Science and Technology, Moscow.

After graduation I joined Center for Digital Engineering in the same research center and did research in the domain of Model based Systems Engineering particularly relevant to requirements traceability
WHAT DO YOU DO IN RESEARCH?
I am interested in the development of techniques which can help to make well informed decision making during the conceptual phase of the product development. It comes under the umbrella of model driven design and decision support. As I am starting my new journey at BTH, I will be interested to create digital twins of operational scenarios and will be focusing on the meta modelling of System of systems.
WHAT IS YOUR EXPERIENCE IN TEACHING?
Although I have not been engaged in teaching university students, but I have given professional trainings to newly inducted systems engineers by explaining them the Systems Engineering fundamentals and tools which they can use to conceptually model the systems. This helped them to virtually prototype the product by simulating the product in the early phase of product development cycle.
WHAT DO YOU HOPE TO BRING TO THE BTH COMMUNITY AND PARTNERS?
I hope that the experience and knowledge that I have gained during my industrial and educational pursuits can bring value to both BTH and all the industrial partners affiliated with it. I hope that my research can make a significant contribution to the field of Systems Engineering and to the development of innovative solutions to real-world problems.