Moving towards CDIO compliance
We are transforming all our engineering educations to comply with the CDIO framework.
By moving towards CDIO we will have an education that stresses the fundamentals, set in the context of Conceiving – Designing – Implementing – Operating systems and products:
A curriculum organised around mutually supporting courses, but with CDIO activities highly interwoven
Rich with student design-build-test projects, and corresponding physical environments
Integrating learning of professional skills such as teamwork and communication
Featuring active and experiential learning
Constantly improved through quality assurance process with higher aims than accreditation
We aim to
in very high % make sure that all projects and theses are carried out in real context, together with industry and society.
make sure we are tying all education and theories to our research, making sure what you are getting is cutting edge.
let you experiment and innovate continuously by having access to our makerspace and lab facilities.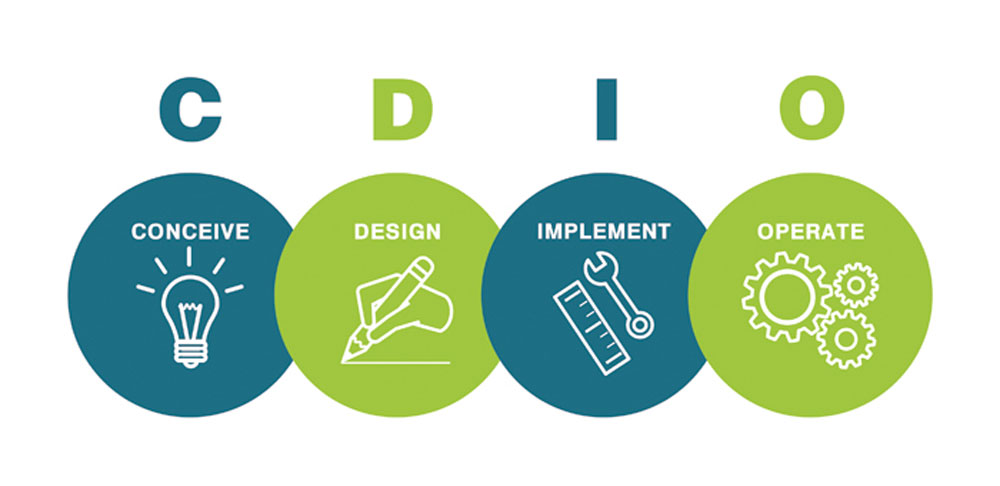 CDIO - Conceive | Design | Implement | Operate
The CDIO™ INITIATIVE is an innovative educational framework for producing the next generation of engineers. The framework provides students with an education stressing engineering fundamentals set in the context of Conceiving — Designing — Implementing — Operating (CDIO) real-world systems and products.