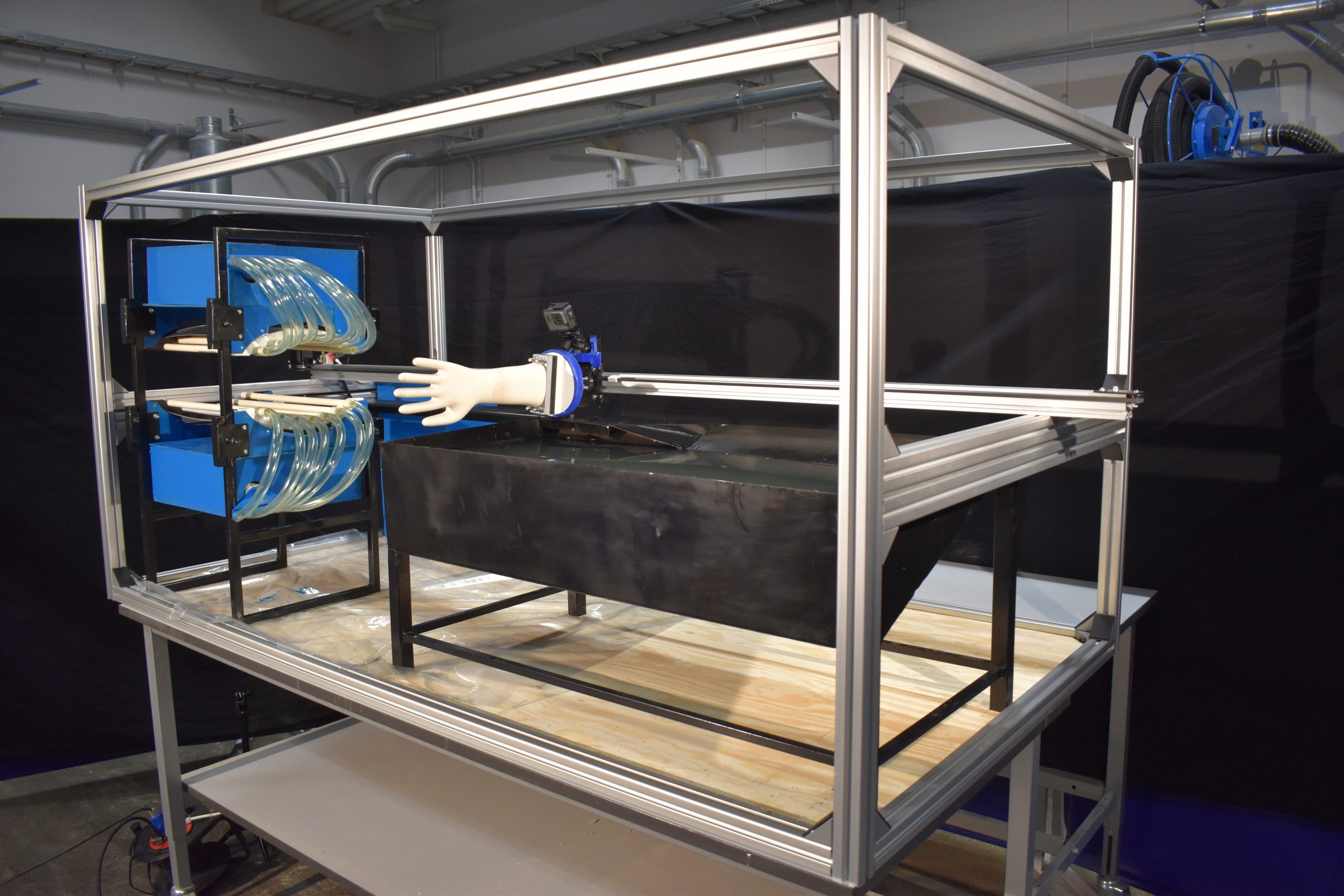 ReGlove – A recyclable glove in an increasingly wasteful world
We protect your belongings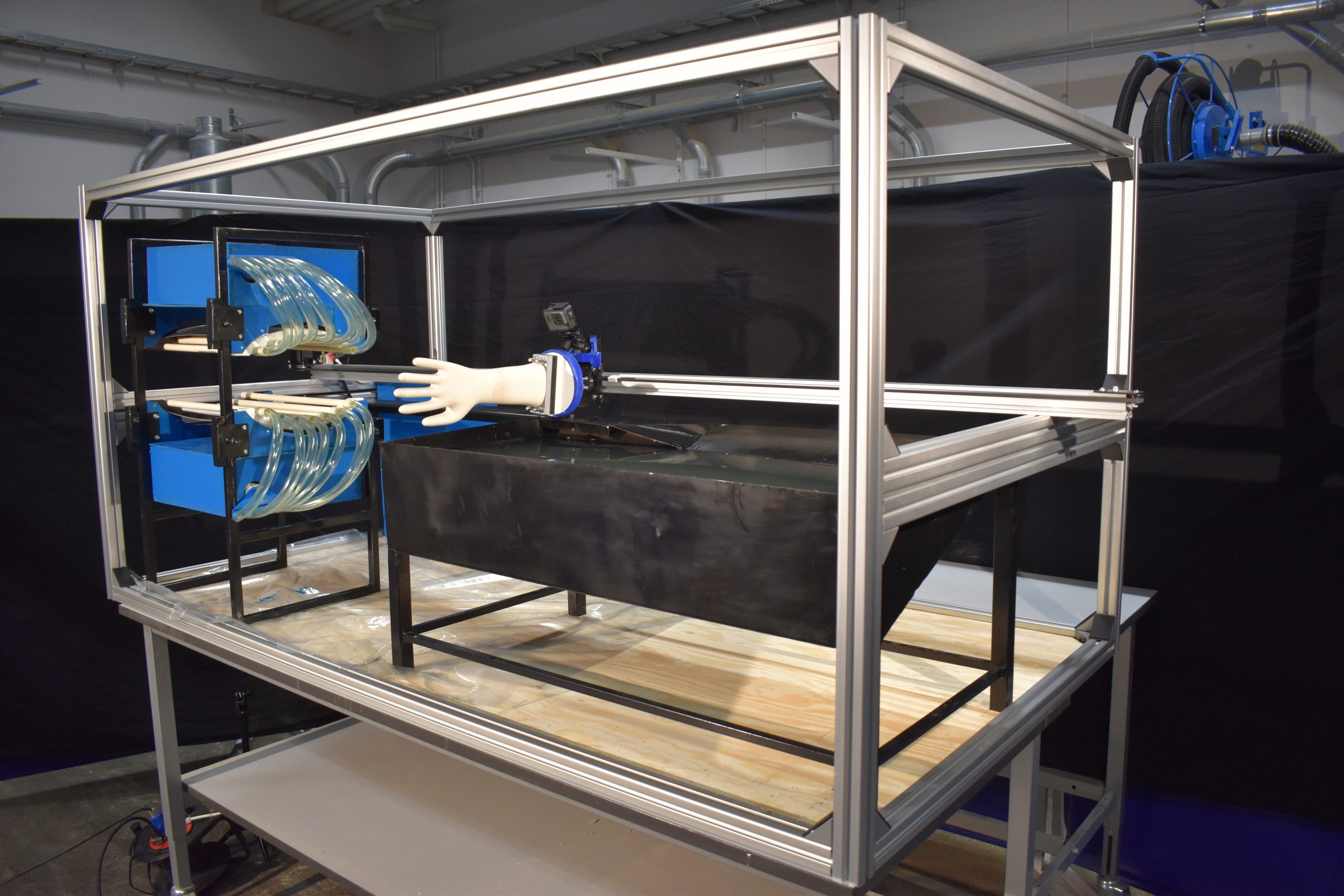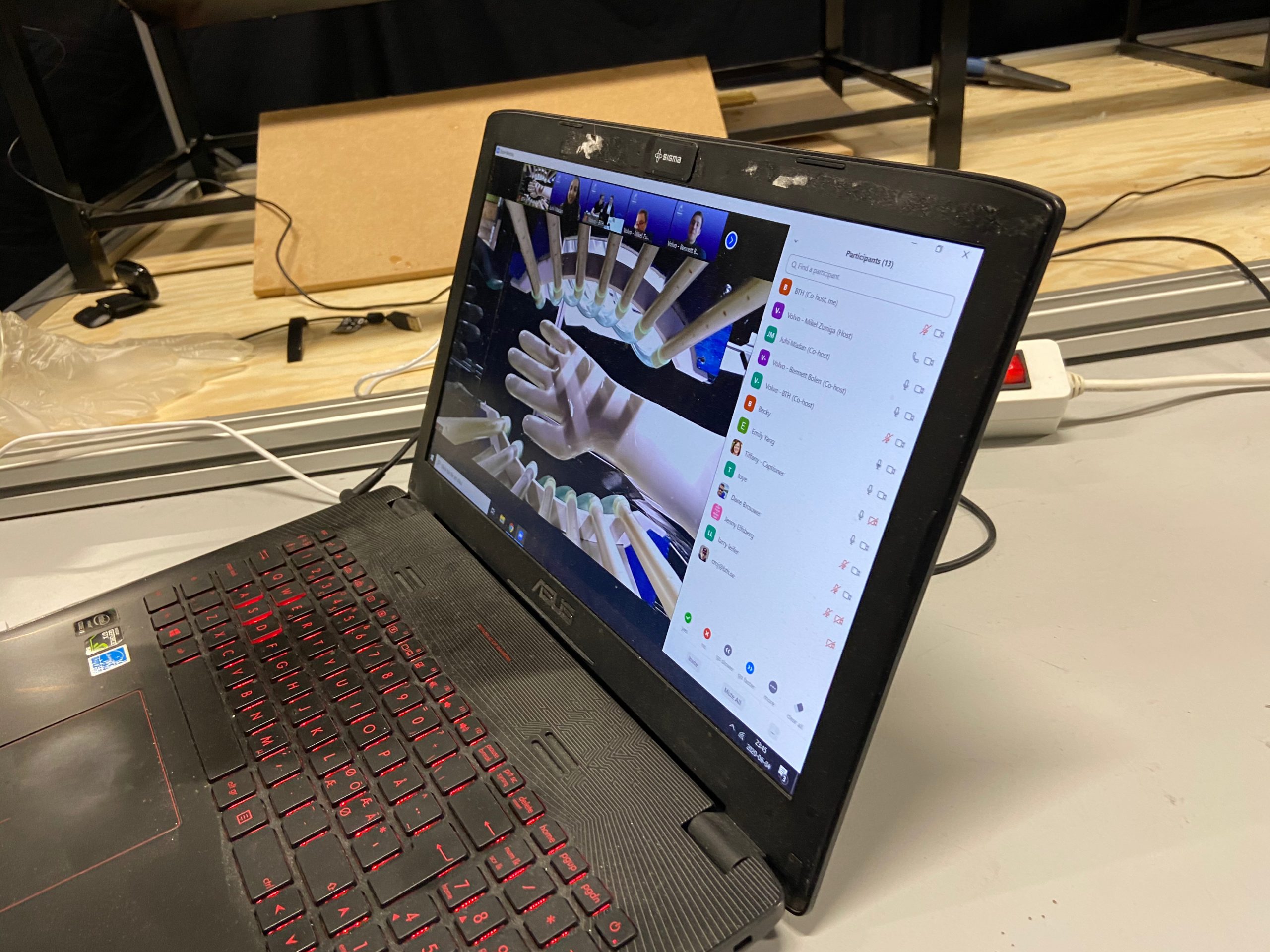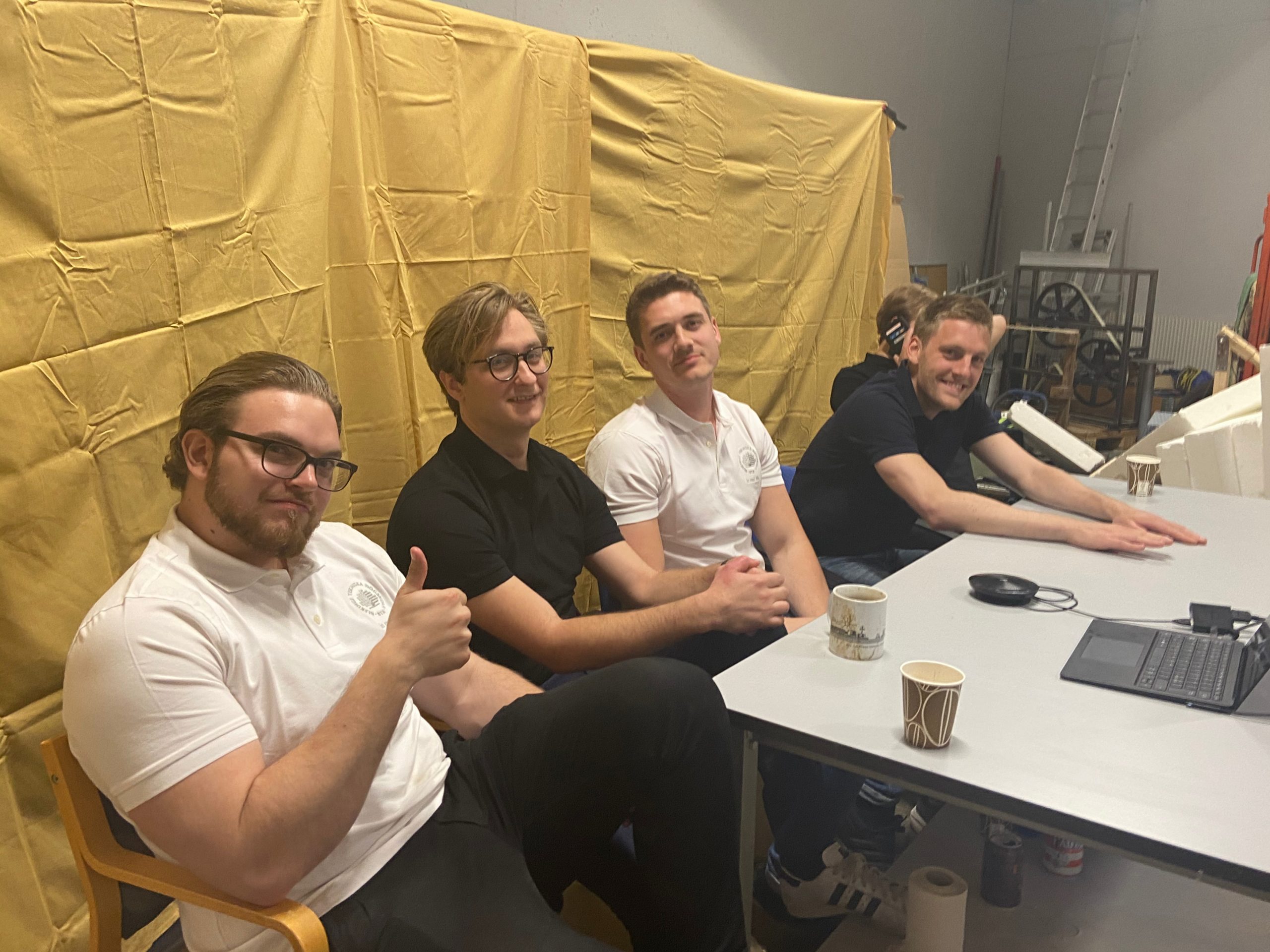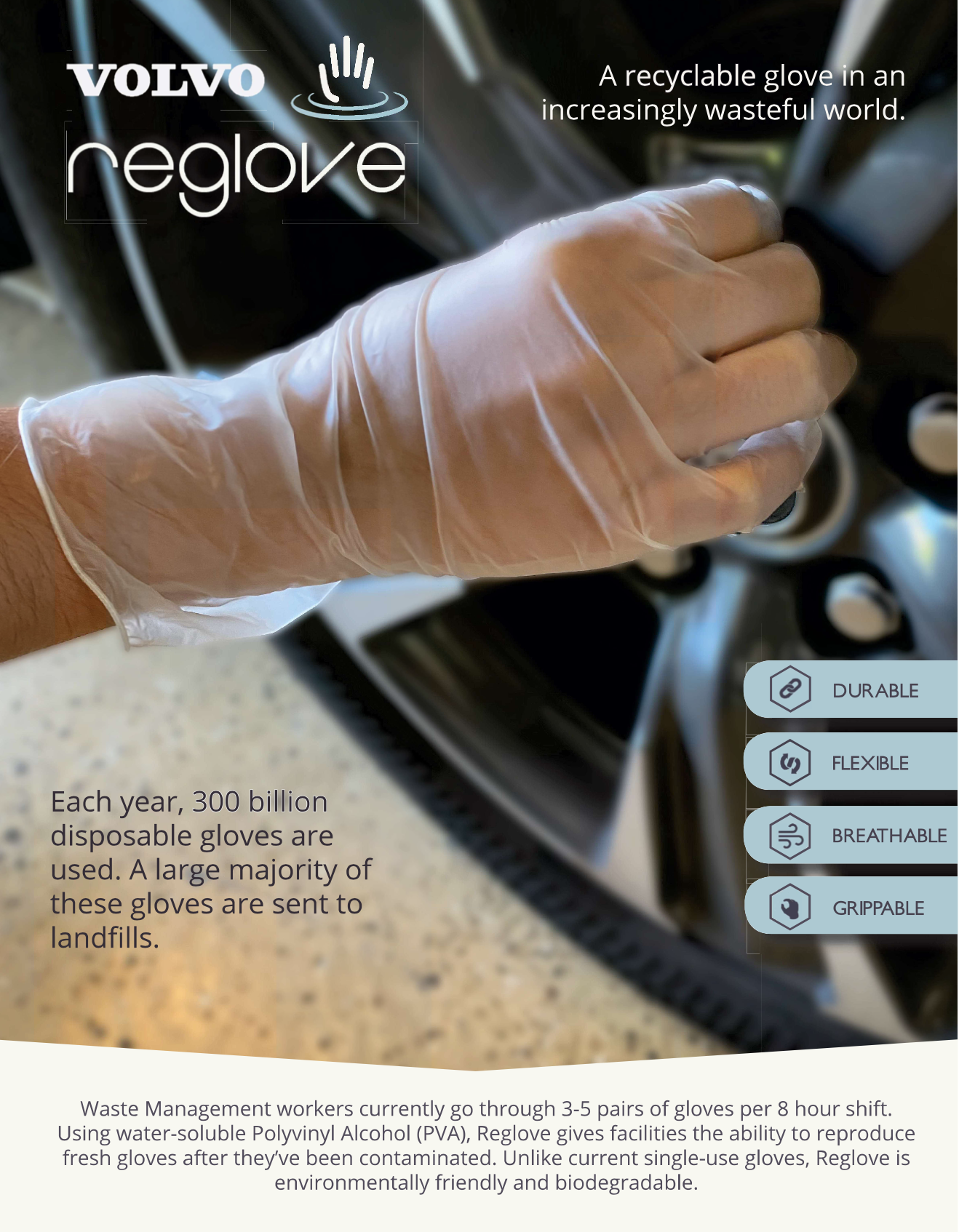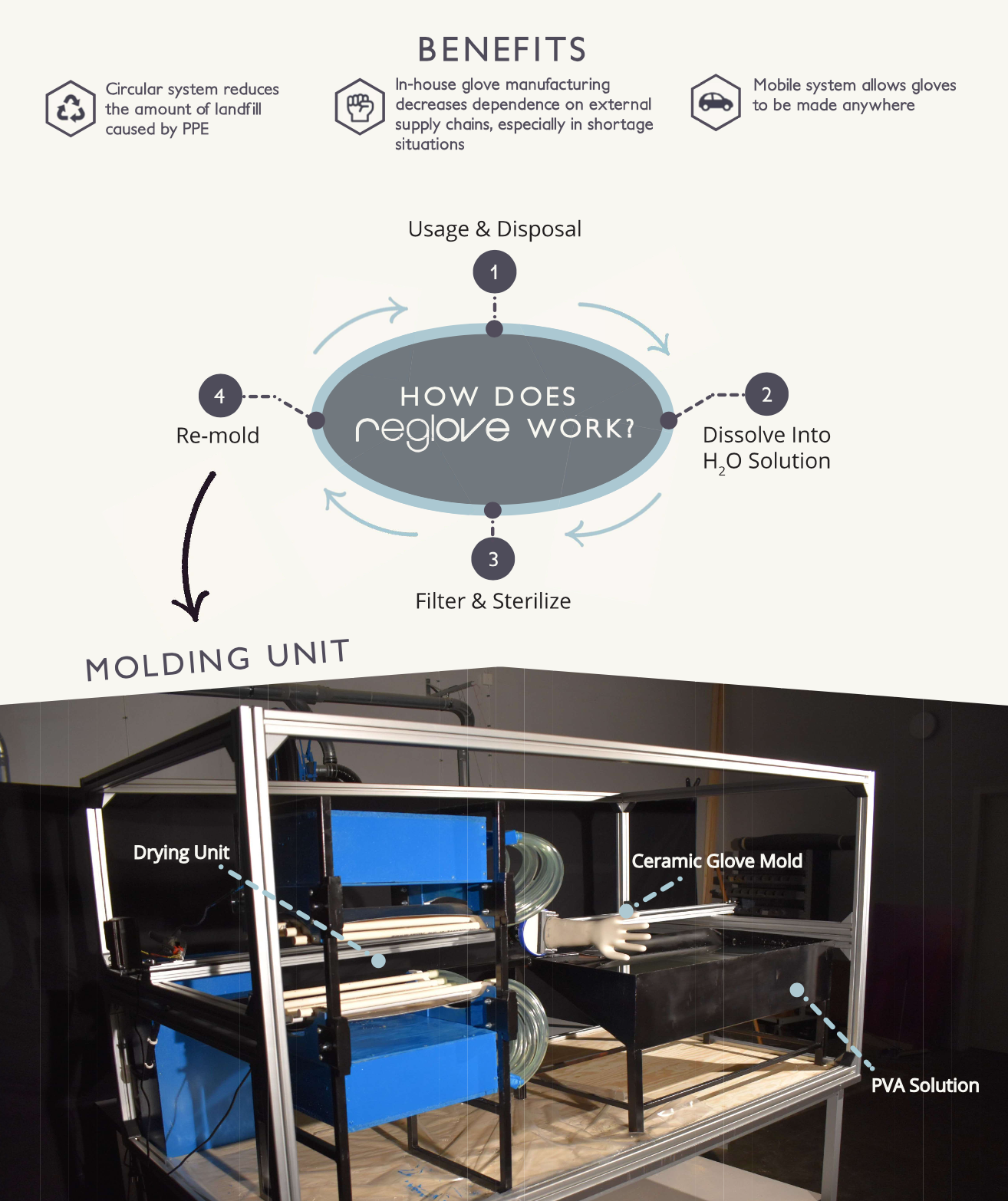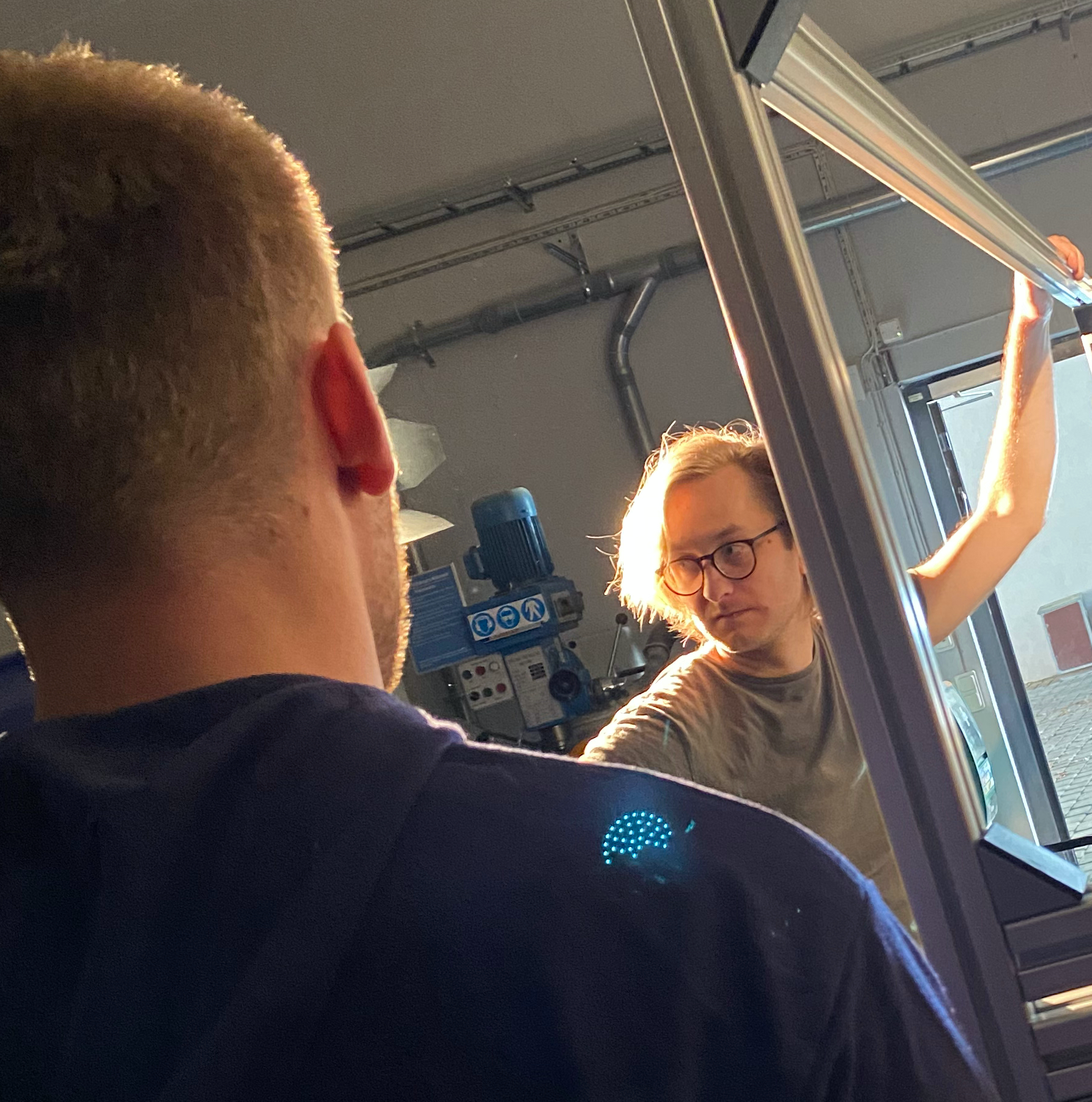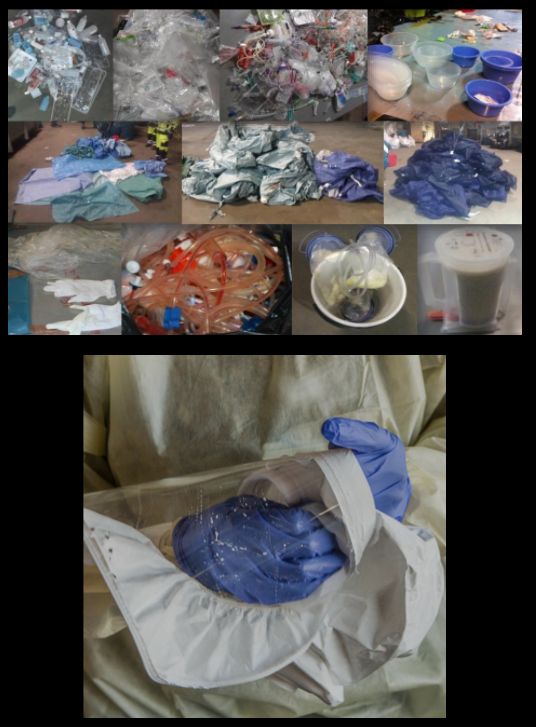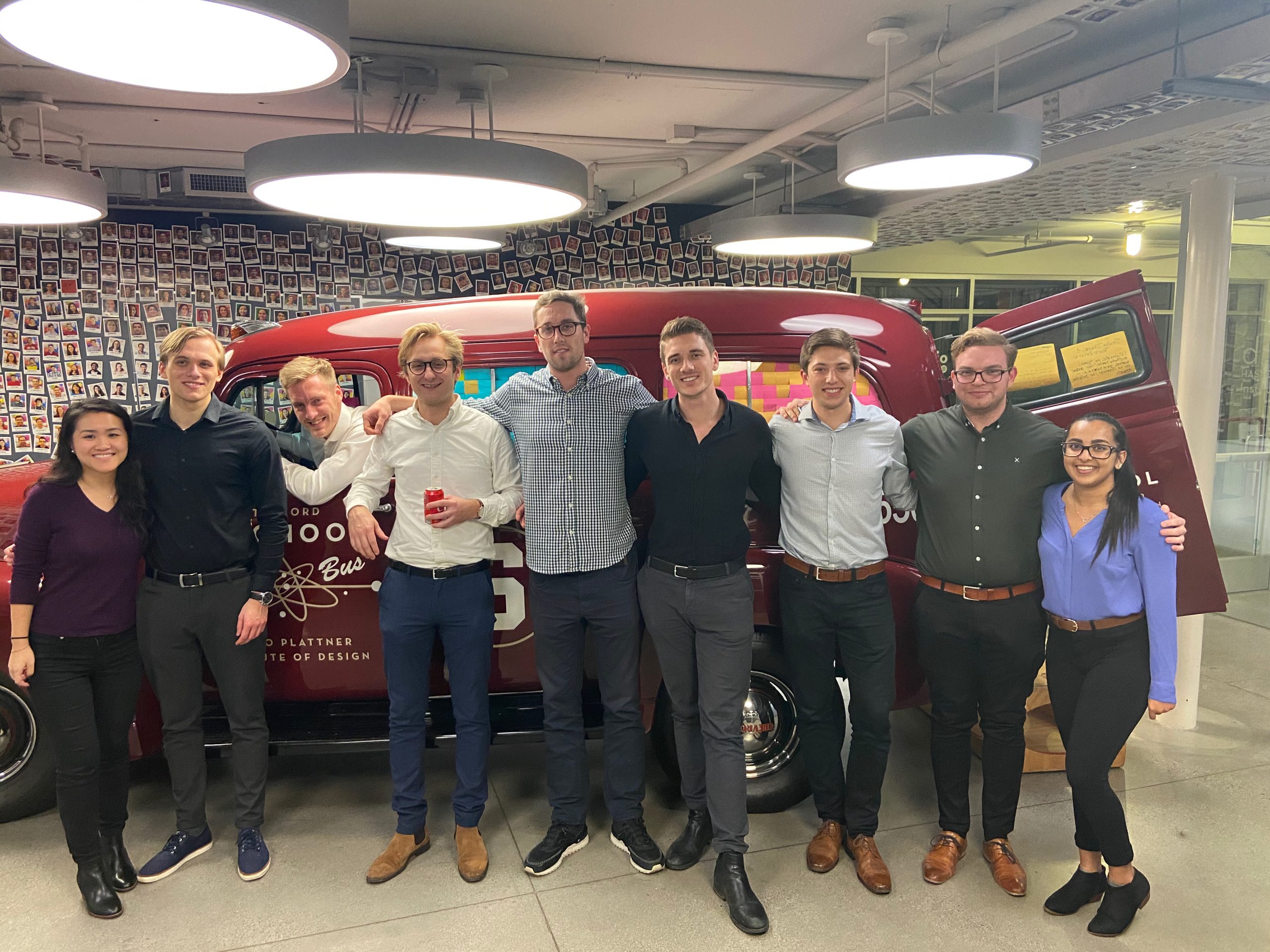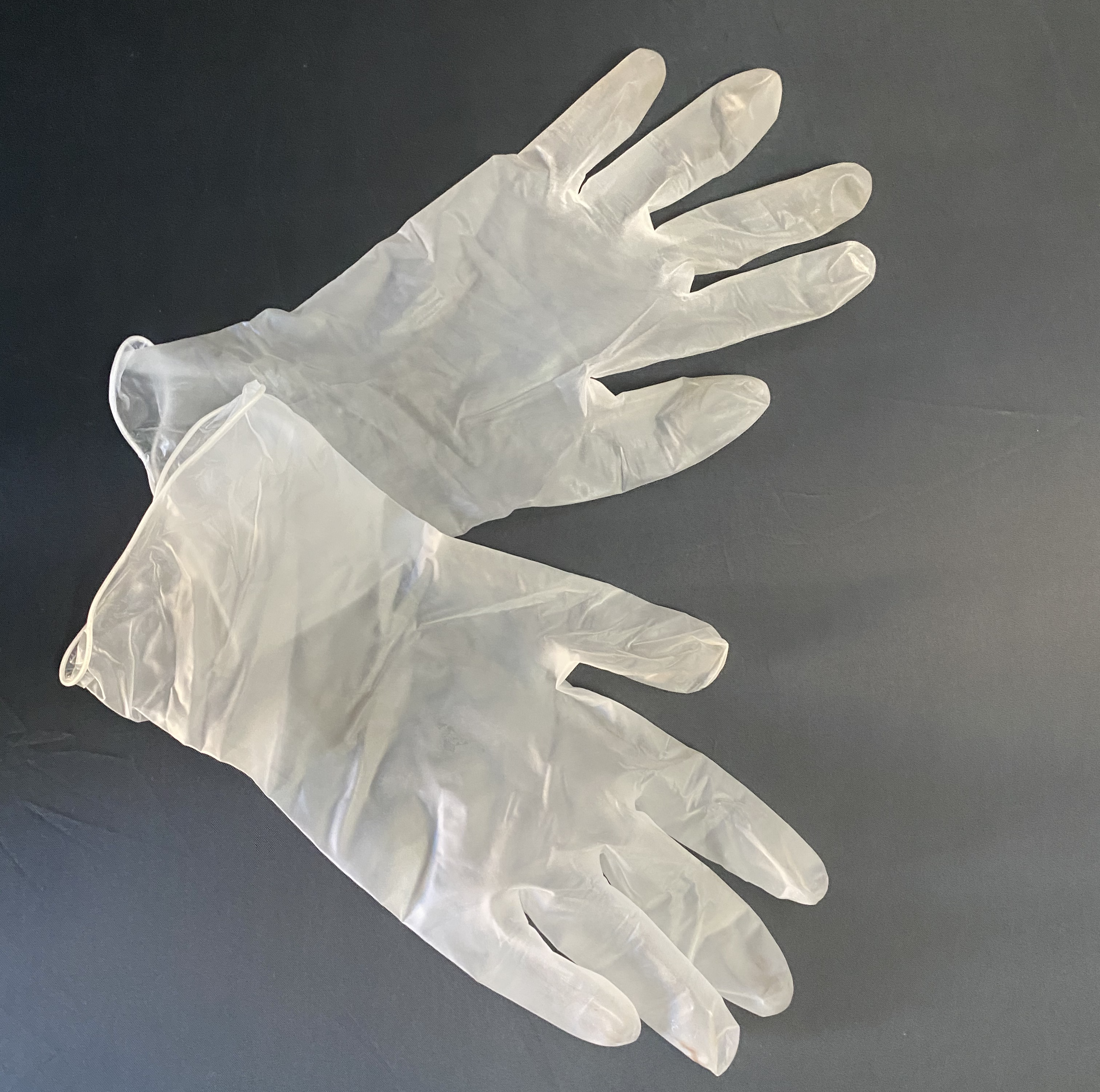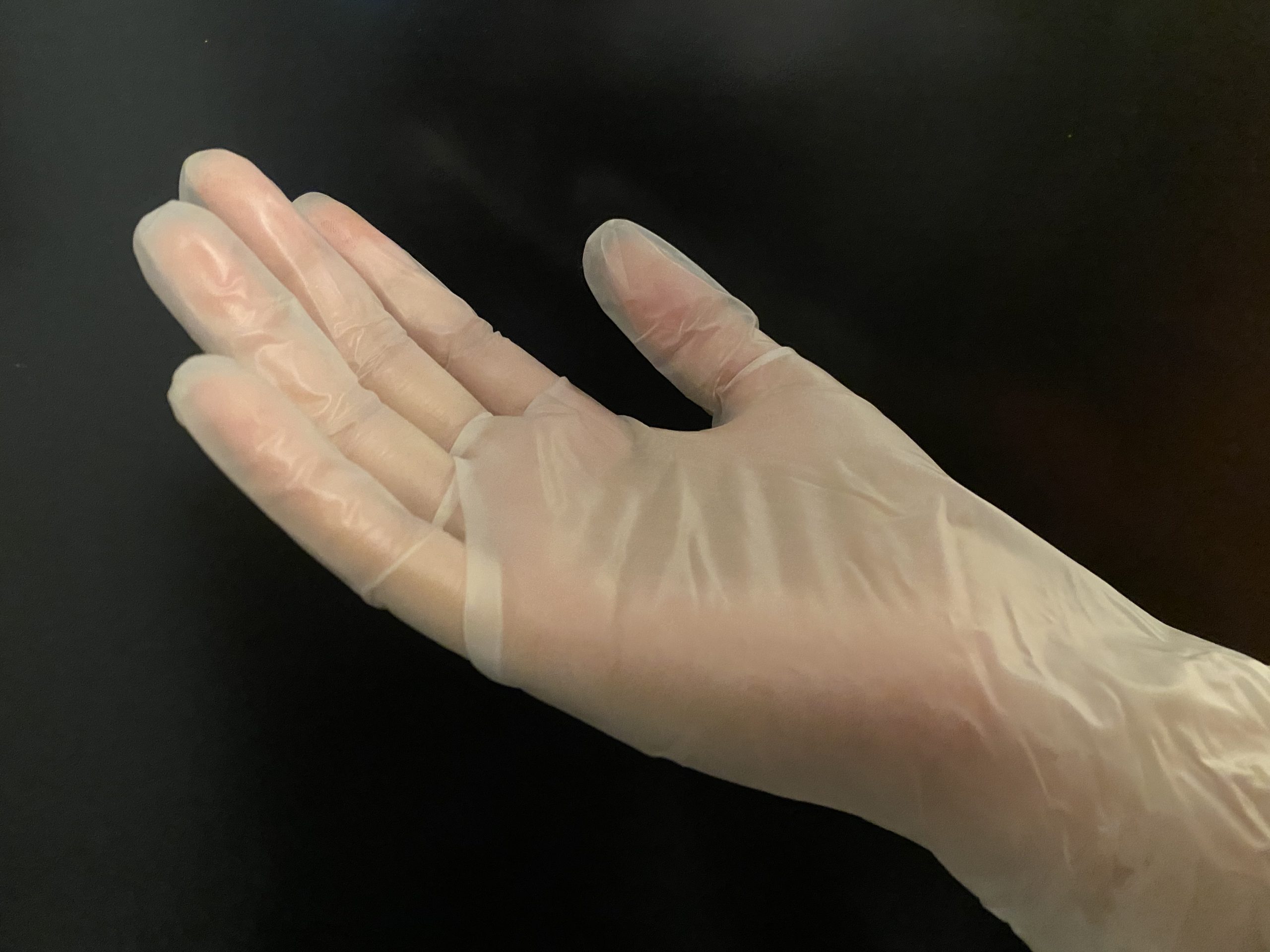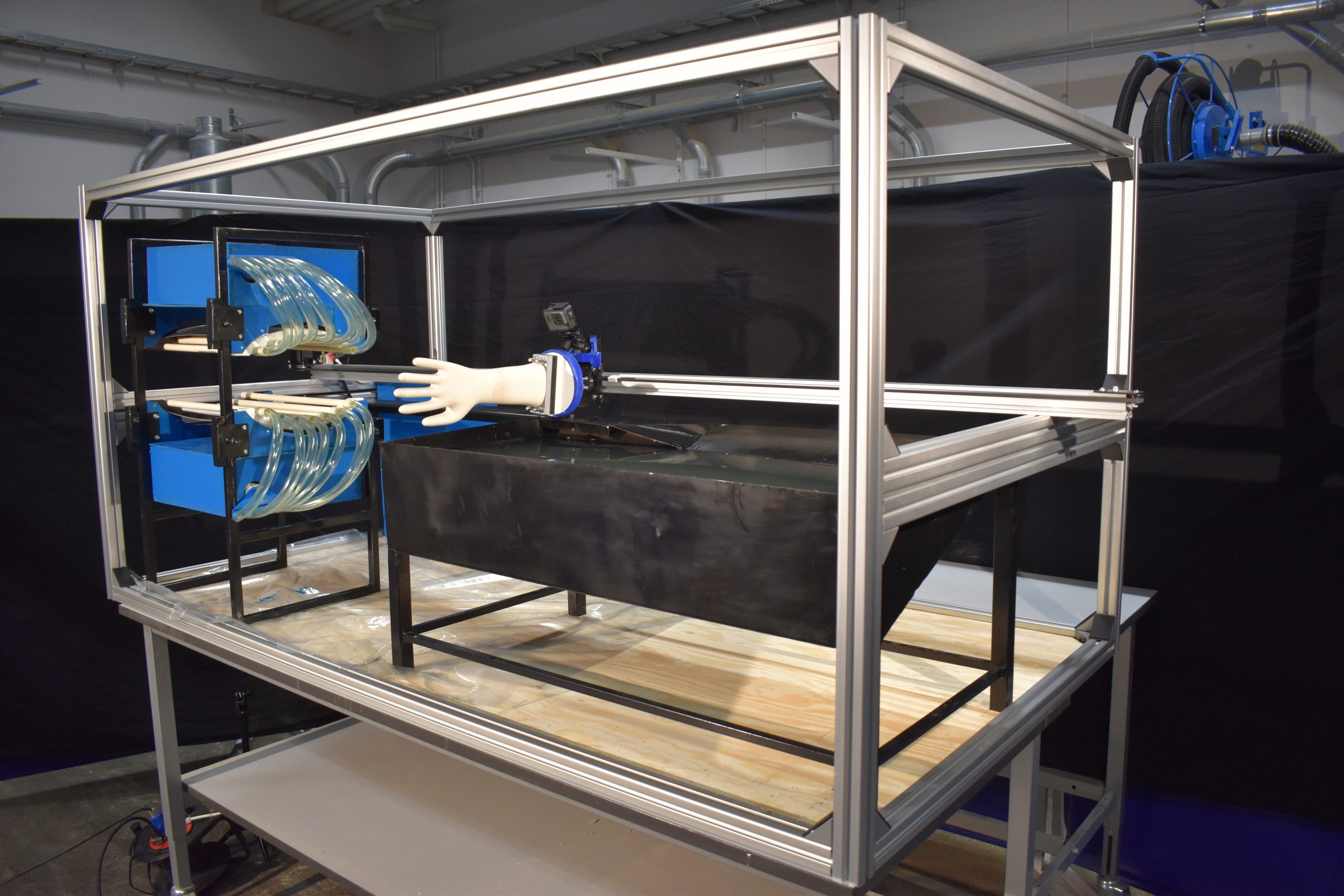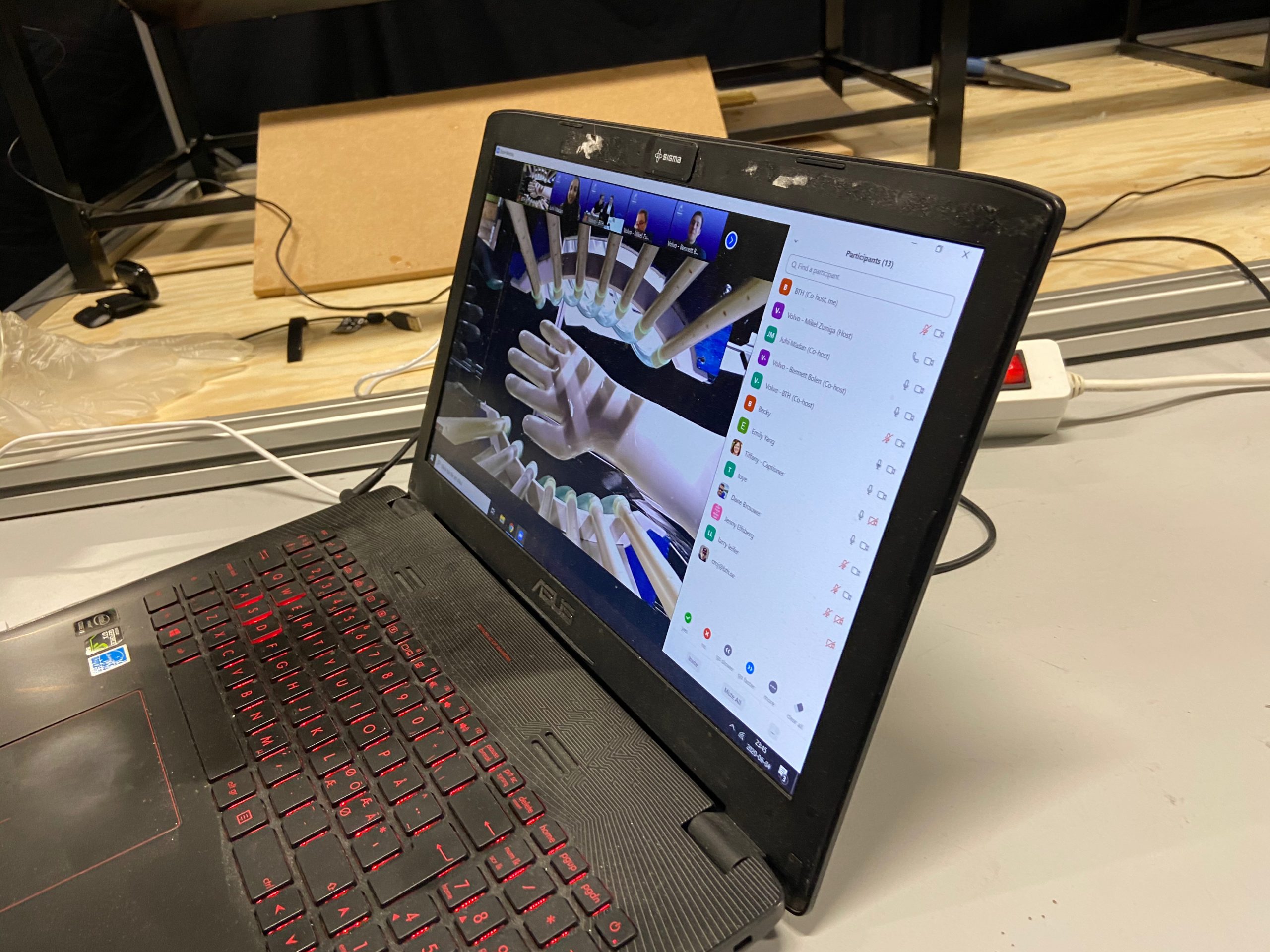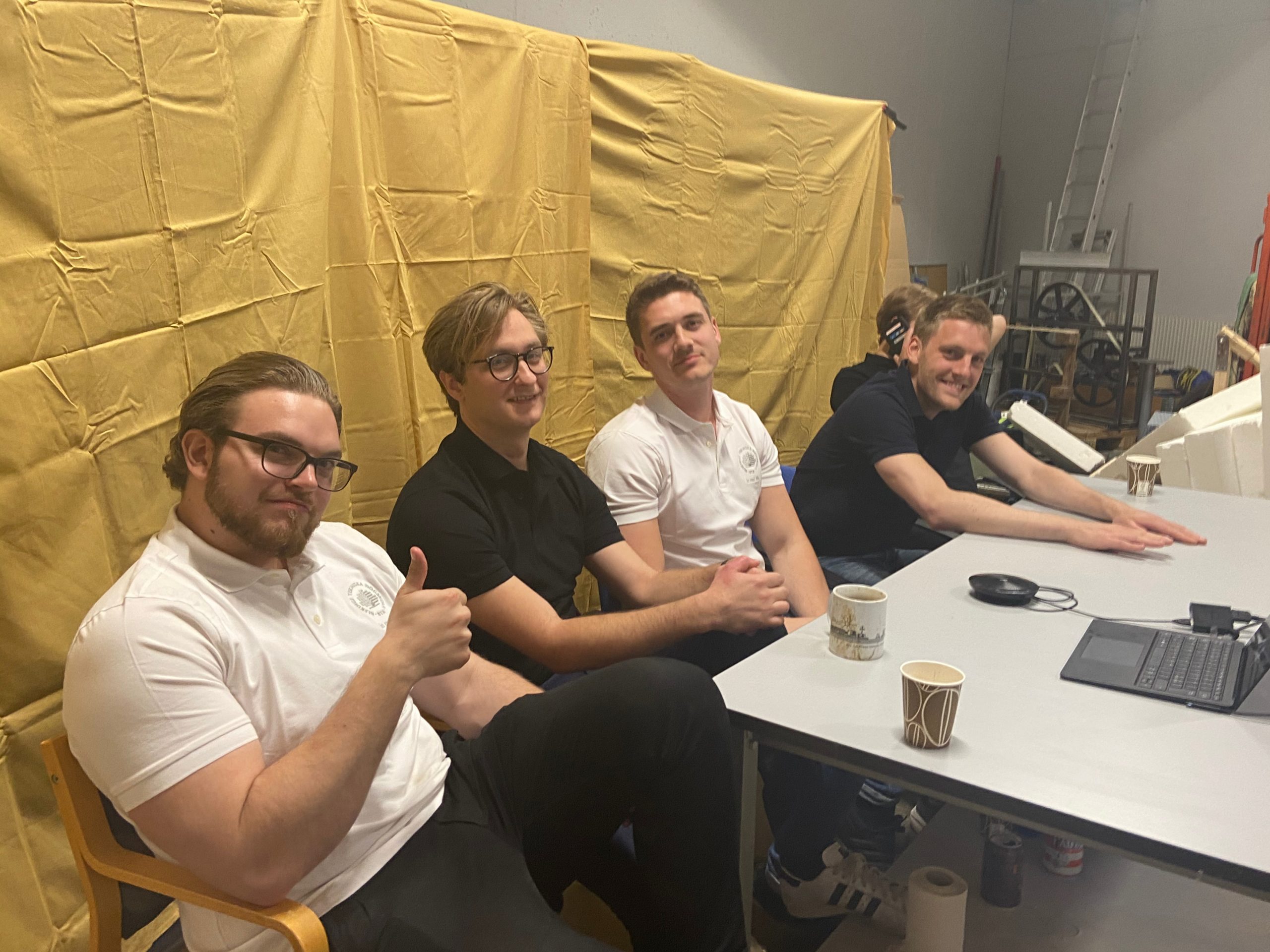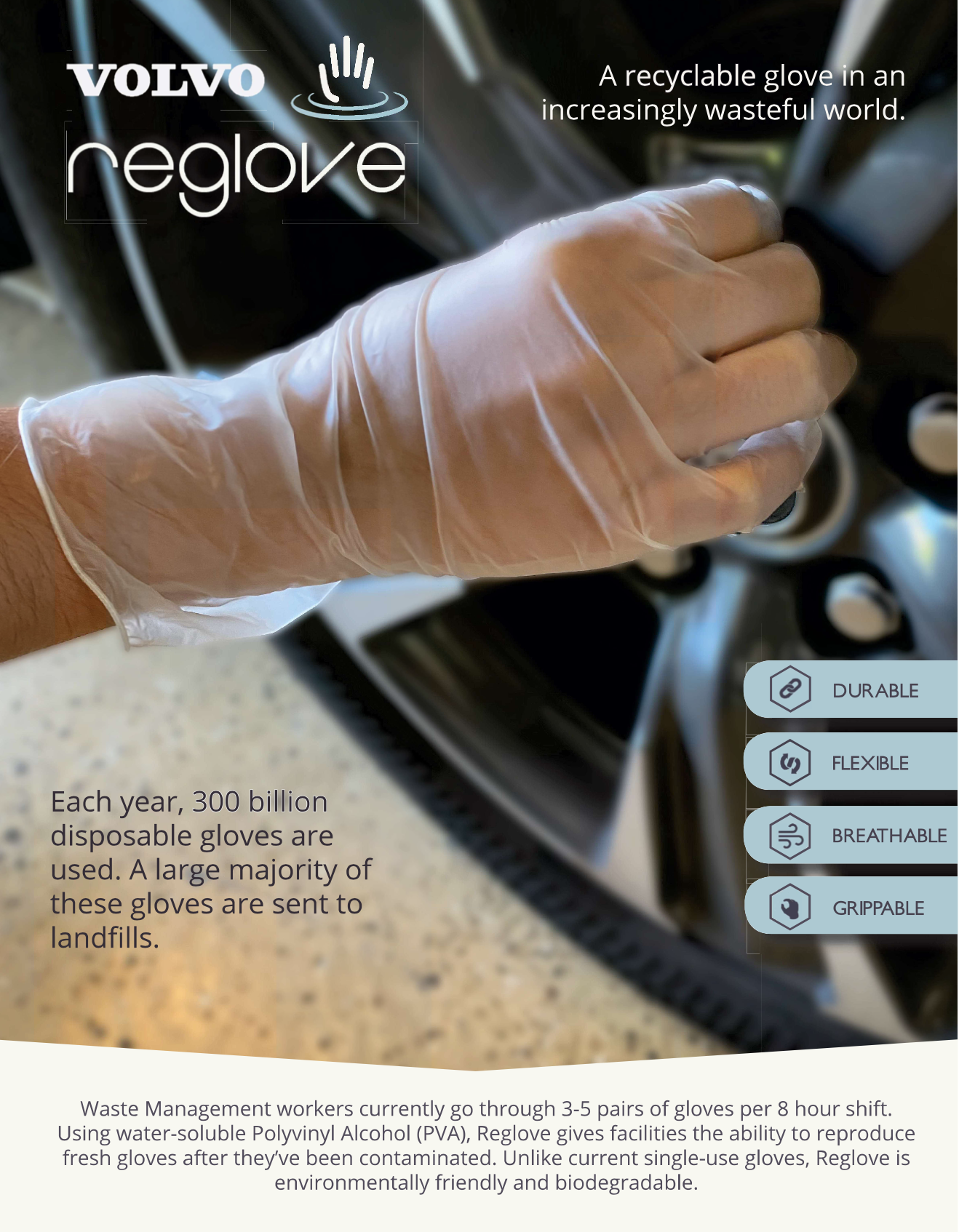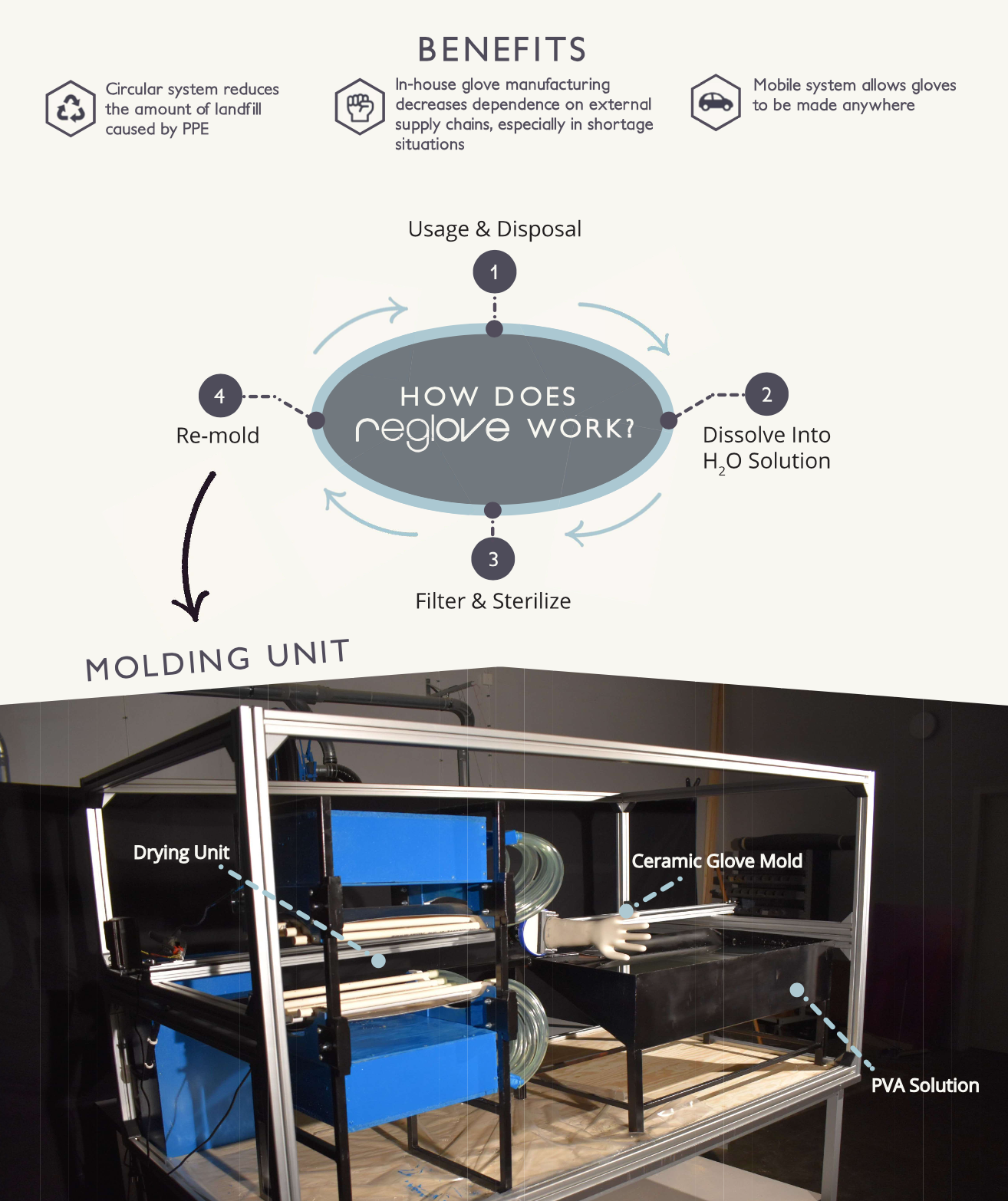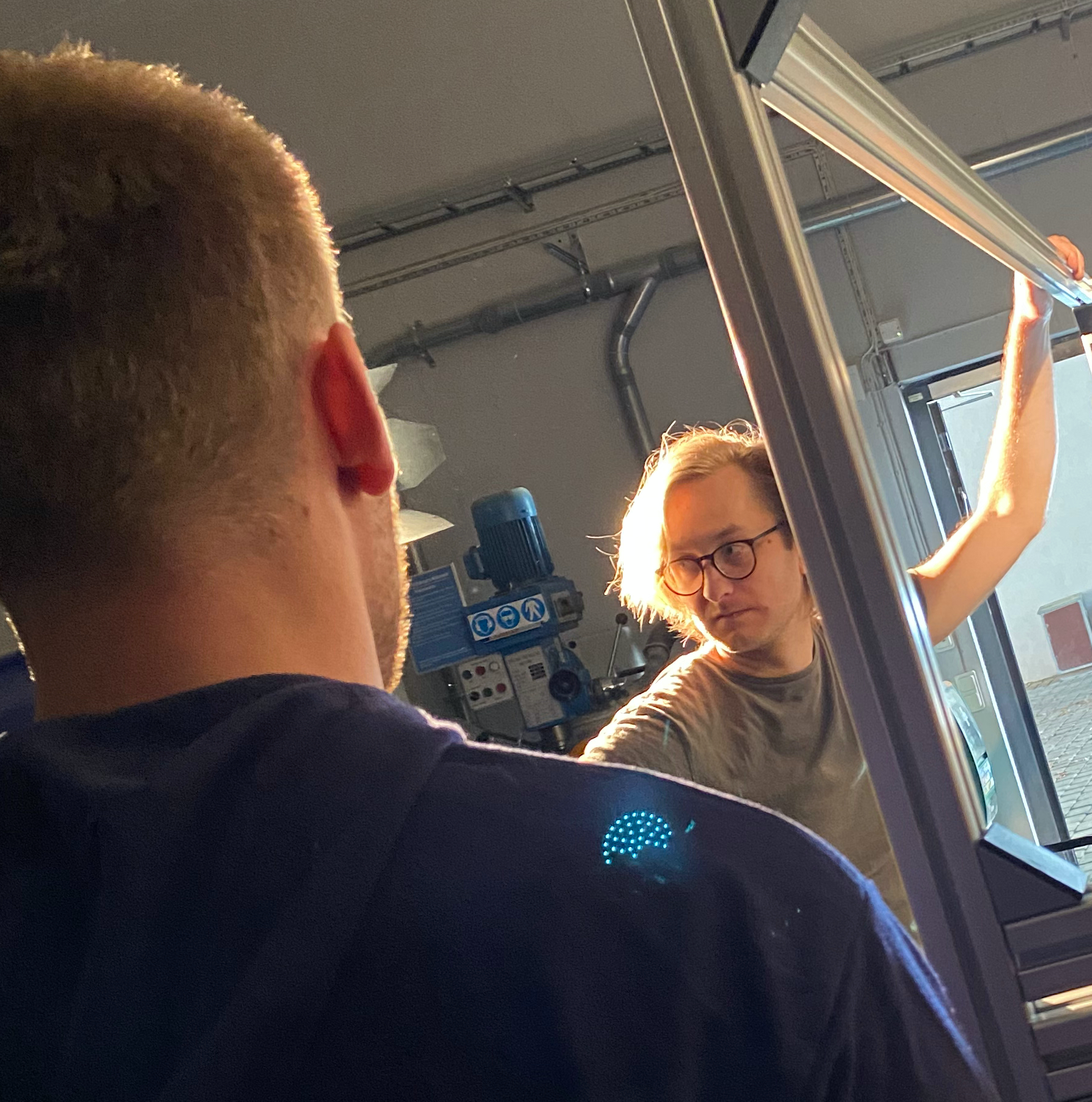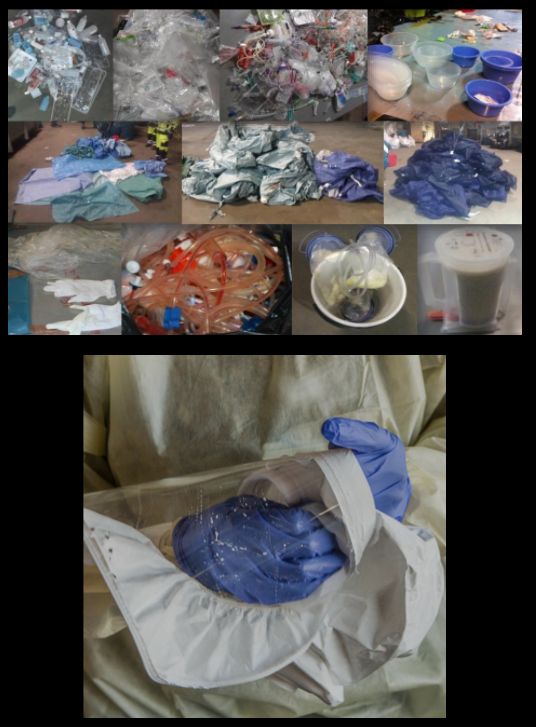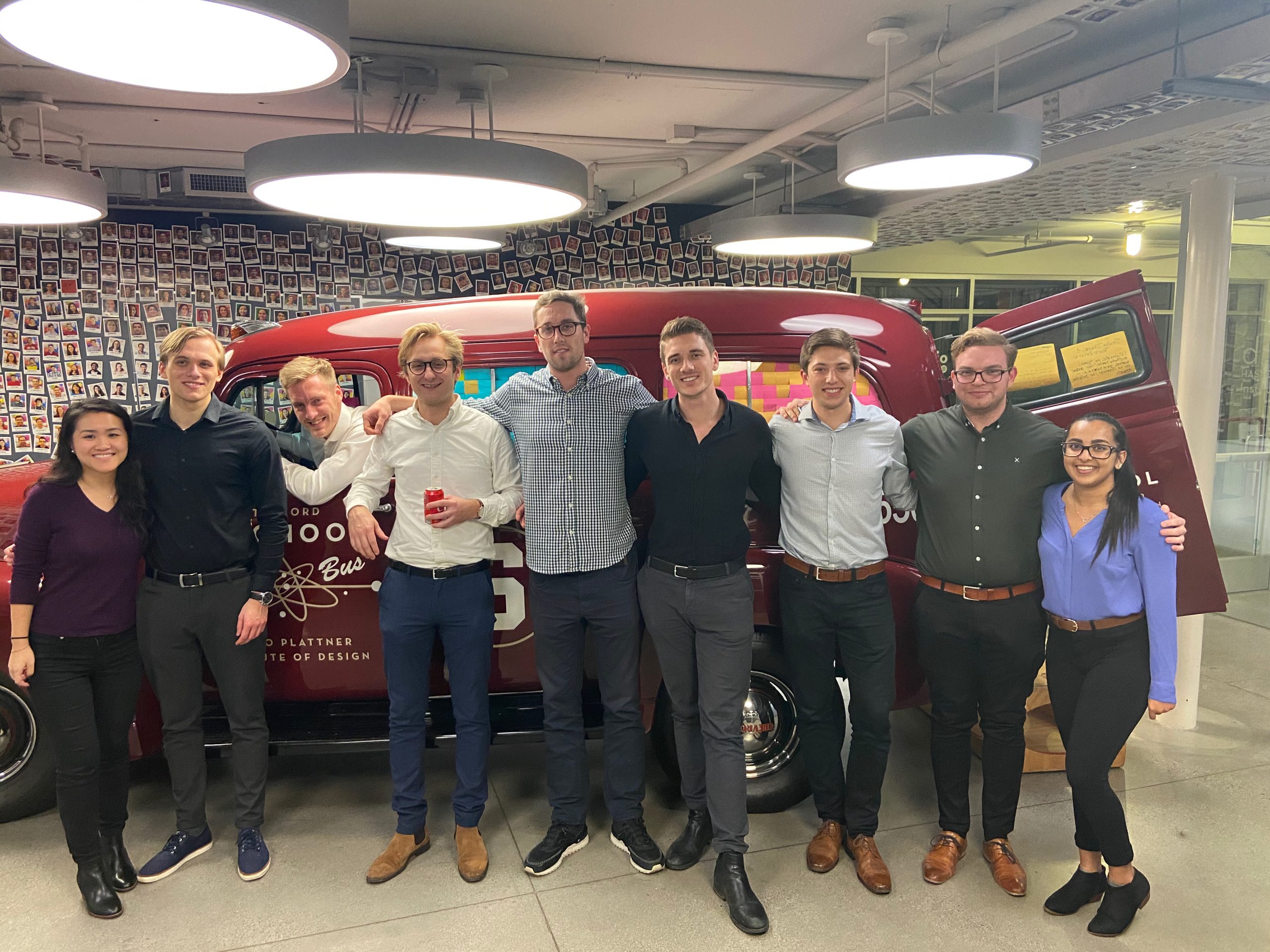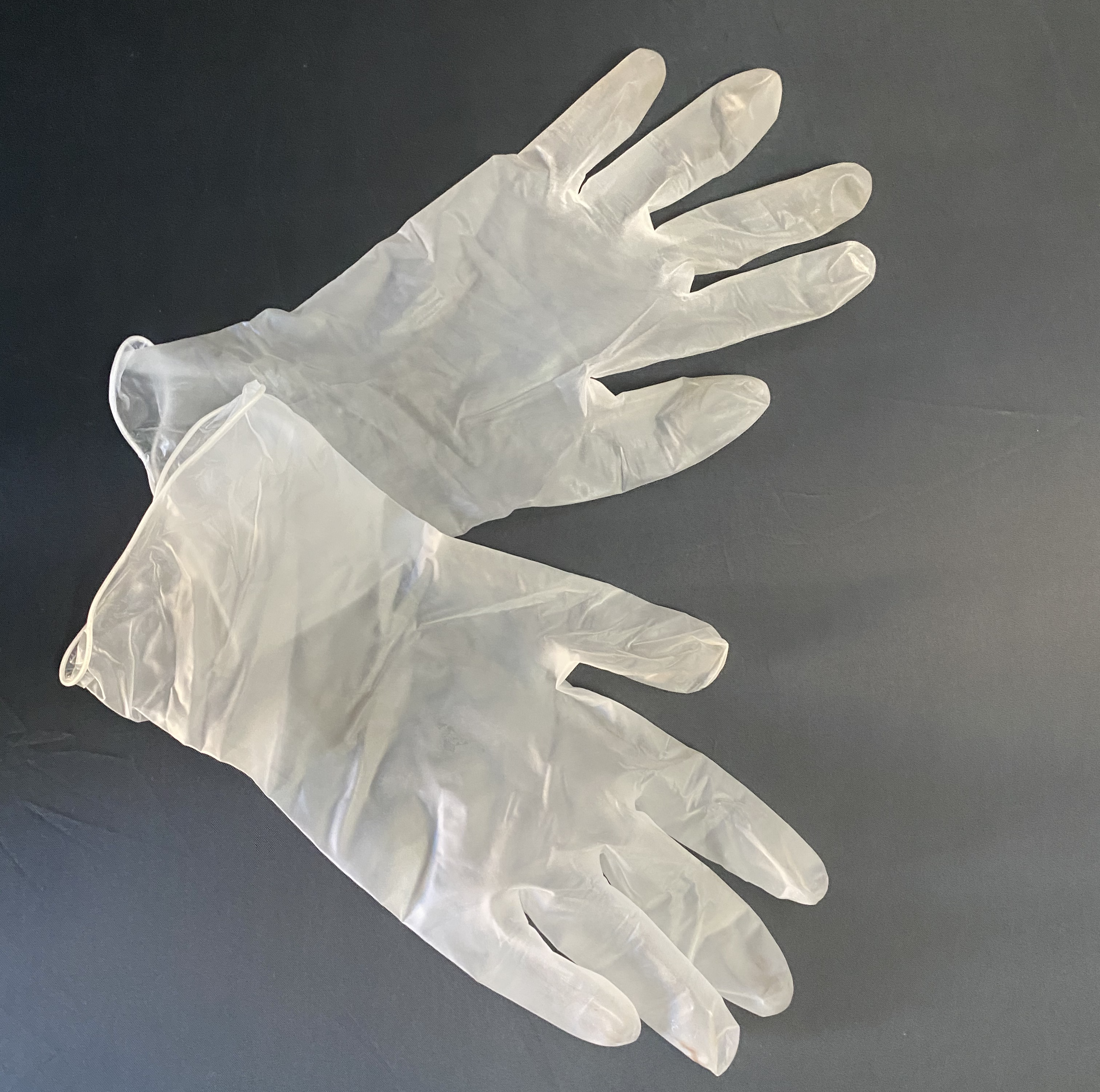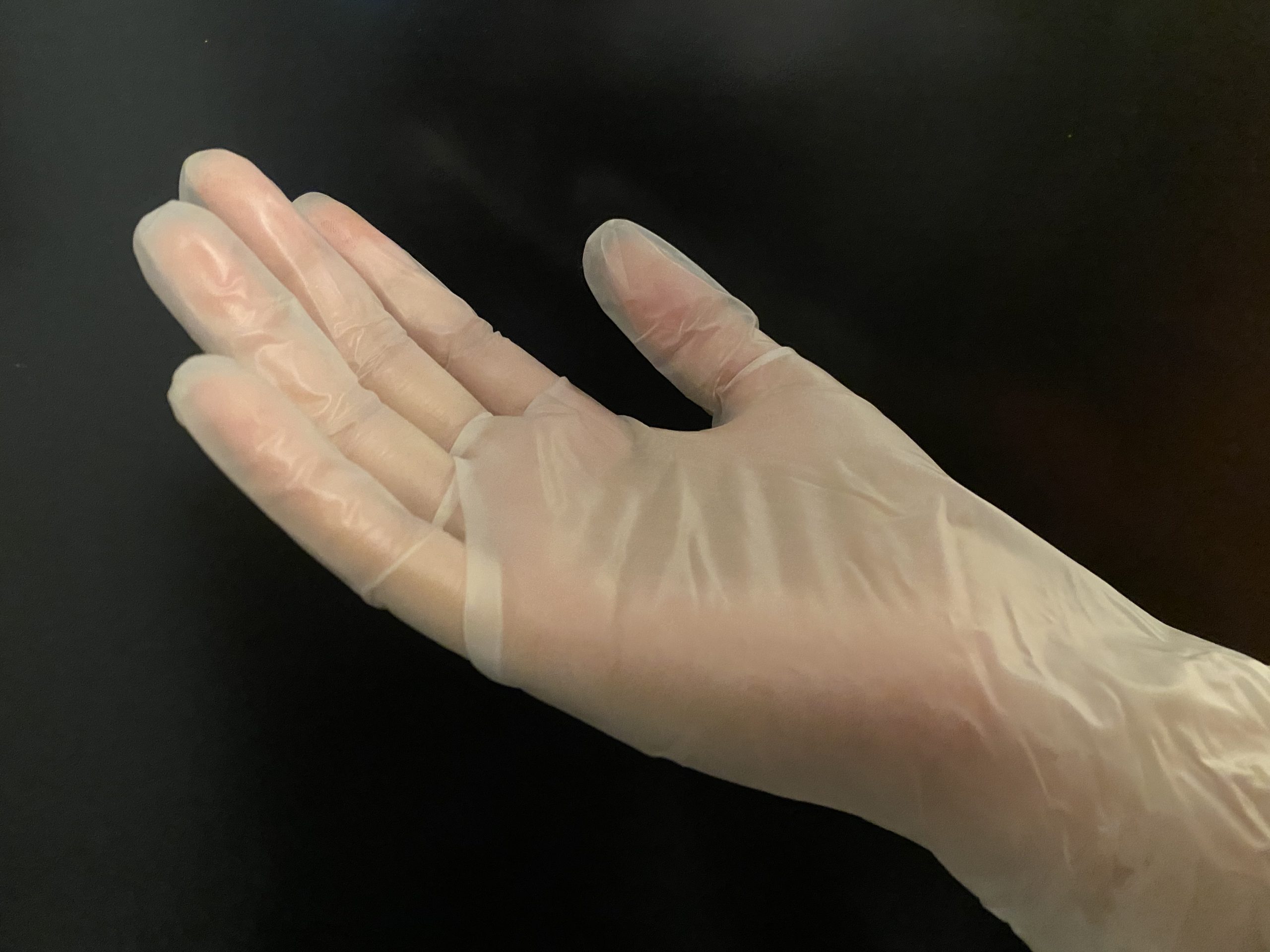 Programme: 2020 Thesis Project, Master in Mechanical Engineering – Innovative and sustainable product development
Course: TE2502 Thesis Project
Corporate partner: Volvo Group (Connected Solutions Innovation Lab, Volvo Construction Equipment)
Challenge: We dream of a future of waste & recycling that will be safe, optimized and sustainable all the way from the curbside collection, through a circular system, until ending up at compost, landfill or energy recovery. We believe in turning Waste into Value by reducing the reliance of mining the bedrock for material and instead of capitalizing on Urban Mining opportunities in society. The future waste & recycling industry should be an impressive industry with zero accidents, zero emissions, zero unplanned downtime, and much higher productivity. Convenience and predictability for everyone involved are wanted – for households, drivers and operators, and all other humans.
Solution: The ReGlove system is focused on creating a circular process that promotes the recycling of single-use gloves, while not comprising the cleanliness and functionality of such equipment. The gloves will be manufactured from polyvinyl alcohol (PVA), a water-soluble polymer. Its water-soluble nature proves to be beneficial as liquids can be more easily filtered and sterilized. Our Reglove system takes advantage of this material by taking an input of soiled PVA gloves, and then shredding, rinsing, dissolving, filtering, sterilizing, and remolding to create a fresh "new" pair of gloves. Therefore, this system will enable on-site remanufacturing of contaminated gloves, resulting in a more sustainable solution that will additionally offer independence from external PPE manufacturing facilities.
Impact: This design is different compared to the current competitors on the market as it enables disposable protective gloves to be recycled easily and reliably. Today, disposable PPE ends up in landfills or incineration plants due to fear of contamination. The solution will make hospitals and other industries that rely on PPE more independent and environmentally friendly.
Prototypes: The prototype consisted of an aluminium profile frame, an extruded aluminium rail, a ceramic hand mould, a closed loop stepper motor with an encoder, an Arduino Uno board, a rubber belt and a wagon with wheels to run freely on the rail. Also, a drying unit were built out of square pipes, PVC pipes, soft transparent tubes and two hairdryers. One of the key parts that were built was the tank, which has a rail out of sheet metals running along the aluminium rail. The lessons learned from putting this machine together and testing it has showed that there's a lot of factors that comes into play when working with a machine that can have a great impact on the future. Which pushes the team to work towards the best possible end results in order to make it possible to sell the idea in the end.
Quotes from sponsor/partner: "The Volvo team this year have done an absolutely fantastic job. They have worked so well together, demonstrating a collaborative and inclusive behavior from both sides. They have respected the iterative process, never reacted negatively to any of our questions or concerns, and not once used distance or time zone difference as excuses. I am doing what I can to see the ReGlove concept continue somehow with Volvo, or with our waste industry key customers. And I am bragging about the value of ME310, hoping that Volvo Group continues to participate." Jenny Elfsberg, Director Volvo Lab Hub 335, Silicon Valley.
Project team:
Blekinge Institute of Technology Team: Adam Backman, Albert Eriksson, Axel Sjöberg, Johan Olsson Stjernberg, MSc in Mechanical Engineering.
Stanford University Team: Juhi Madan, Emily Yang, Mikel Zuñiga, Bennett Bolen, MSc in Mechanical Engineering.
James Dyson Award
The project was selected as one of the Global top 20 of the 2020 James Dyson Award. See the video that was produced for the final segment of the competition.