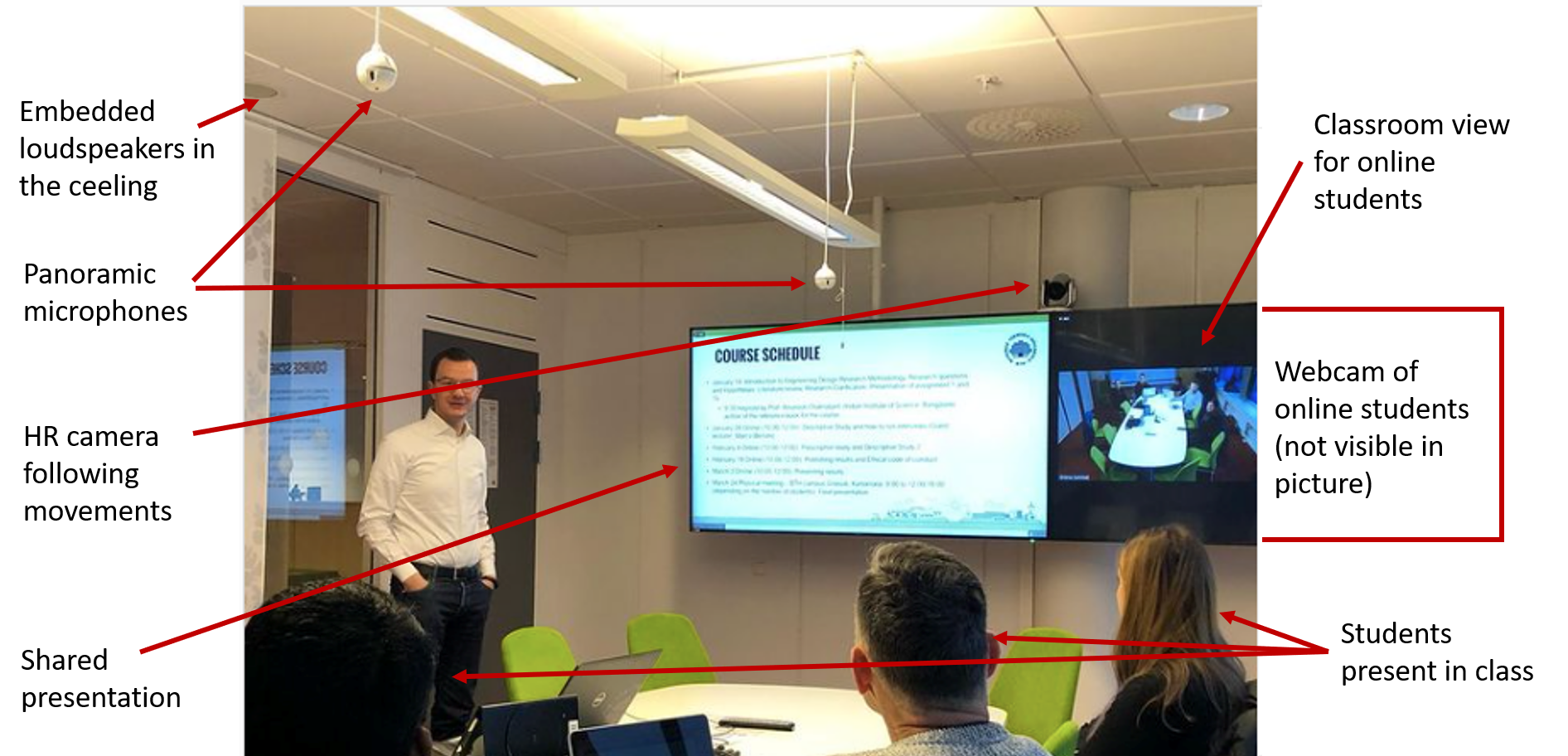 Net based education for Digitalisation and Industry 4.0 – NU4DI | 2021-2023
The project aligns with the BTH strategy of enlarging the recruitment base for distance studies including national and international students, capitalizing on the engineering and pedagogical competencies developed during a pluriannual research profile on Model-Driven Development and Decision Support (MD3S). In line with the BTH strategic directions, the project shall be seen as the first step of a larger initiative aiming at the creation of a 60 ECTS on-line program offering high specialization in the field of Product and Service Innovation, in the light of the current opportunities for digitalization and challenges in sustainability that permeate the university research effort. Through attracting national and international students the initiative aims to create an economically self-sustaining set of distance courses in the short term and a self- sustained program in the long term.
This project aims to test the use of hybrid classrooms in the course of Systems Engineering. The rationale is to benefit of such a setting especially for the lectures, workshops, and exercises related to the course project in collaboration with partner companies. The peculiarity of the industrial-sponsored project is that they are often cross-disciplinary, and the same challenge can be approached by different students in different courses. The goal is to create a "hybrid" setting in a, so-called, Active Learning Classroom, in which distance students can attend guest lectures, run workshops, or participate in exercises, together with students of other "campus" courses, while working on the same underlying industrial project, even if focusing on various aspects. This will also be enabled by the integration of tailor-made digital tools for distance collaboration such as Miro, Mural, or other system modeling software. This is intended to maximize students-to-students interaction irrespectively from their physical presence on campus, and thus making the learning more effective.
Three courses are targeted as a starting package.

BTH project leader: Docent Alessandro Bertoni
BTH staff: Johan Wall, Marco Bertoni, Christian Johansson Askling, Tobias Larsson
Project time span: 20210901-20230630
Budget: 3.4 MSEK, whereof 1.7 KKS Net based education programme
Partners: BTH, Volvo Cars, Dynapac, Blue Science Park, Södra Cell and Techtank.
Related: