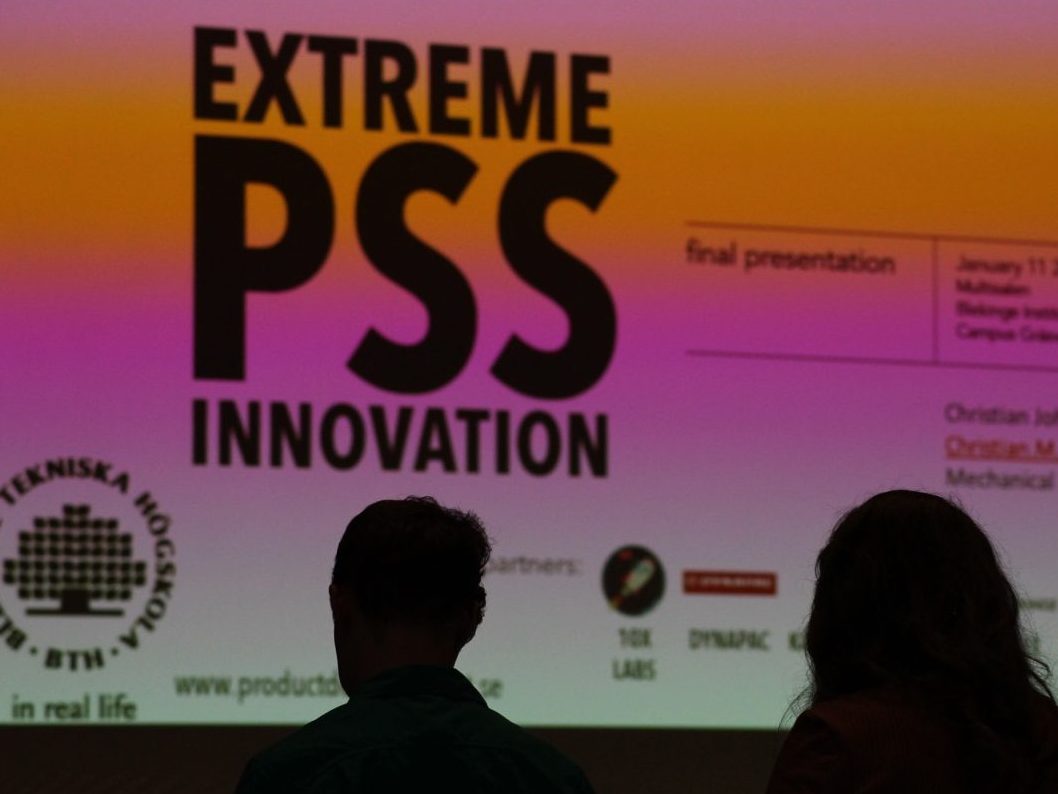 Extreme Product-Service Innovation 2017/18 completed
For their final projects before their master thesis, students from BTH's masters programmes in Mechanical Engineering, Industrial Management and Engineering, and Sustainable Product-Service System Innovation (MSPI) are given challenges from real industrial companies to solve. The course is a central part of BTH's mantra "In Real Life" readying them for their oncoming work life.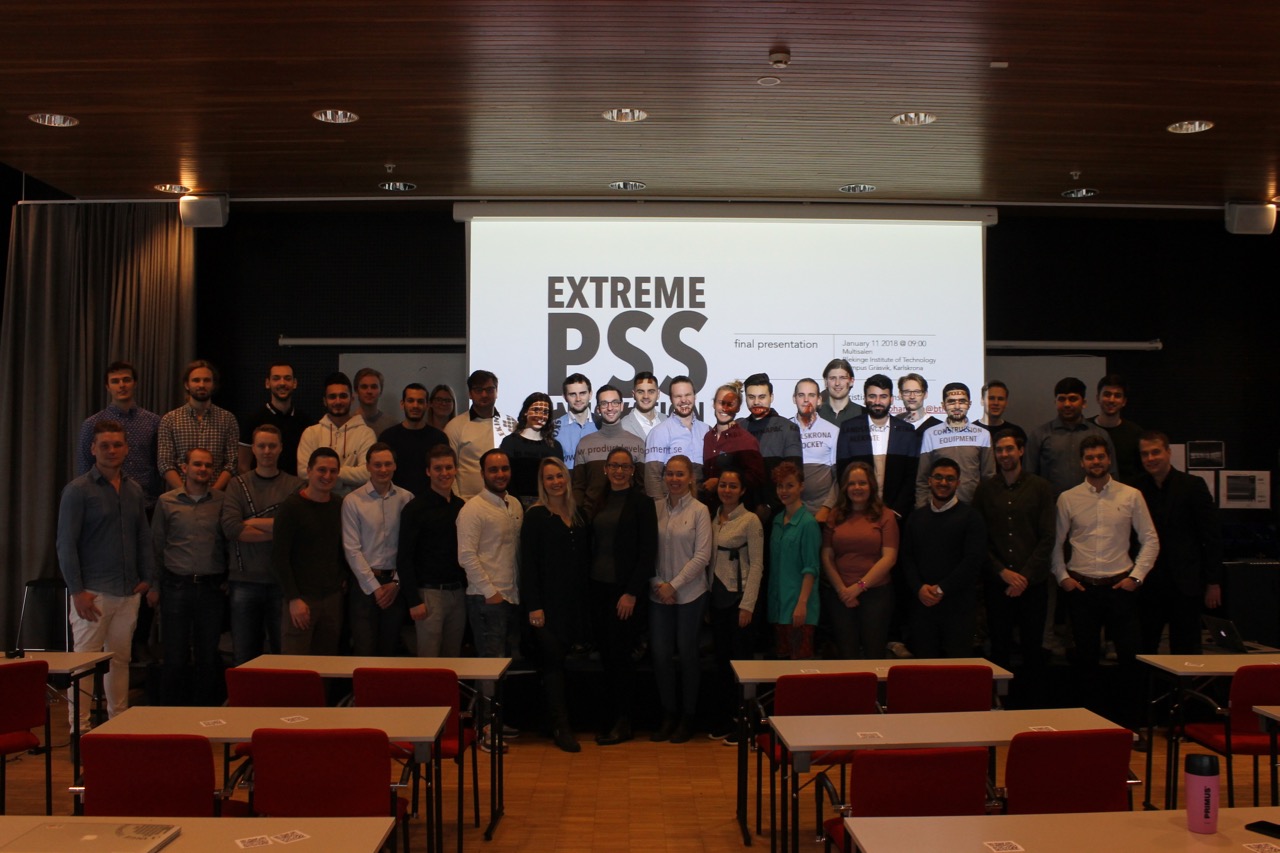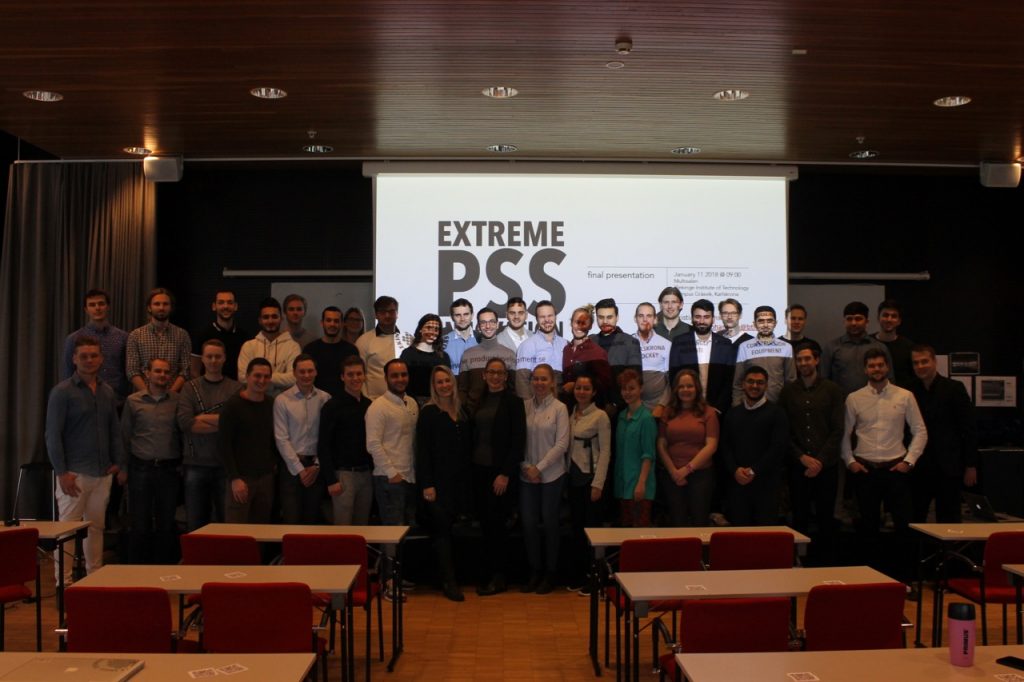 The Projects
This year's course featured seven projects with partners ranging from startups to public sector organisations to large manufacturing industries. What they had in common was that the problems posed to the students were wicked in nature and relied heavily on the students' ability to define them by extensive needfinding as a departure for the creative solution-finding phase.
10X Labs
The team working with 10X Labs have explored ways of conceptualising sustainable energy storage. They have developed a concept for an island in the Karlskrona archipelago that is self-sustained with renewable energy sources and a mobile and autonomous energy storage and transport solution in the form of a turtle.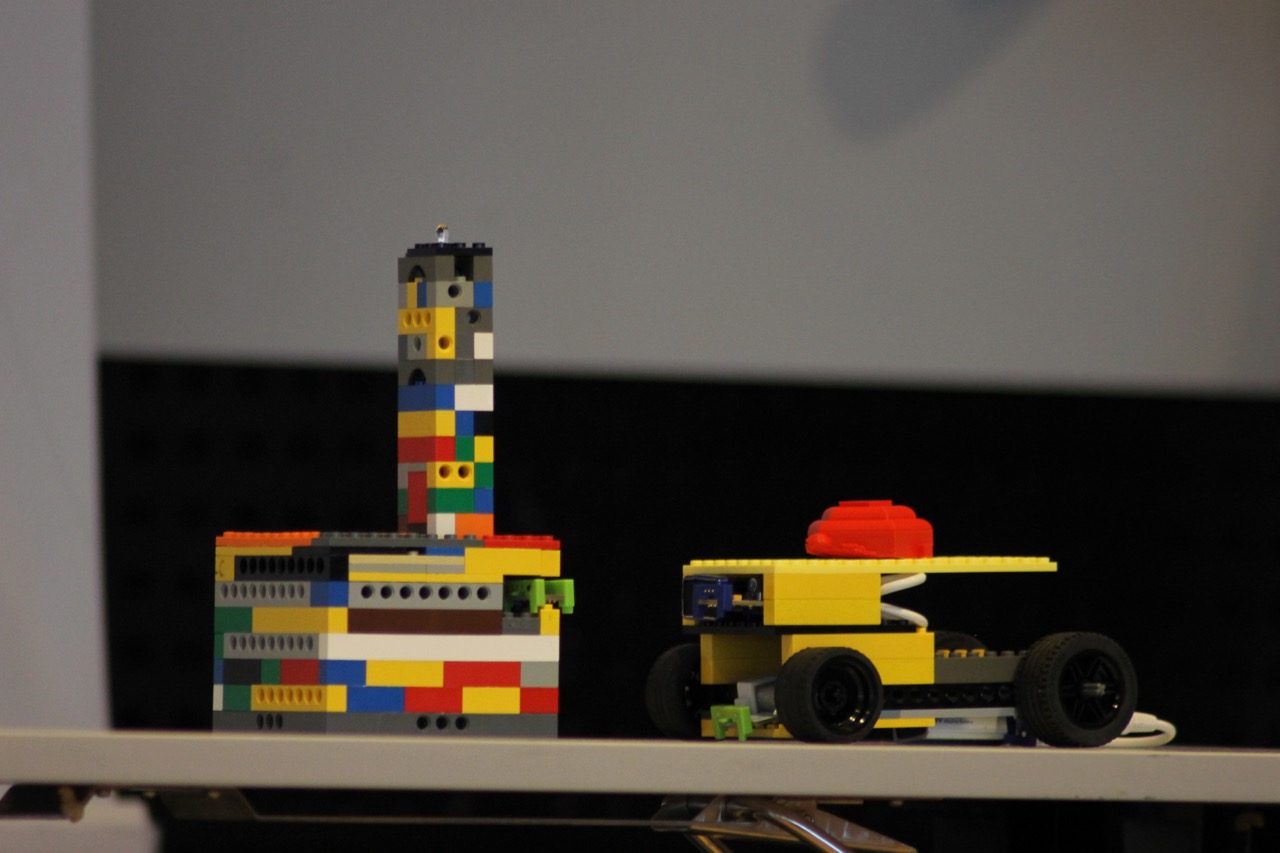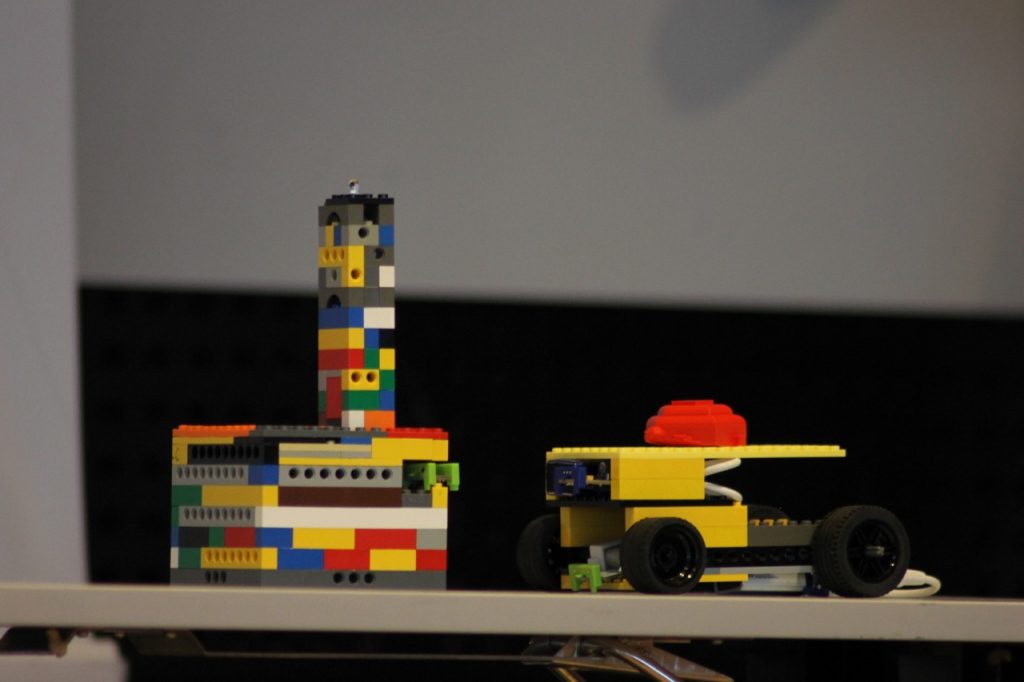 Check-It
The Check-It team started out with exploring ways of improving patient experience in emergency rooms with the help of vein scanners. Though the needfinding phase they zoomed out to a product-service system view of assisting patients in navigating the long queues that are common in modern healthcare. By being able to check in to the emergency room already from home the patient can, in some less urgent cases, prepare the staff for their arrival and allow for a better planning of their meeting with the doctor. Sometimes one emergency room could be overloaded, while others have better capacity, which could allow patients to find the most suitable place to go to. Of course, for urgent cases patients would still need to come in as soon as possible.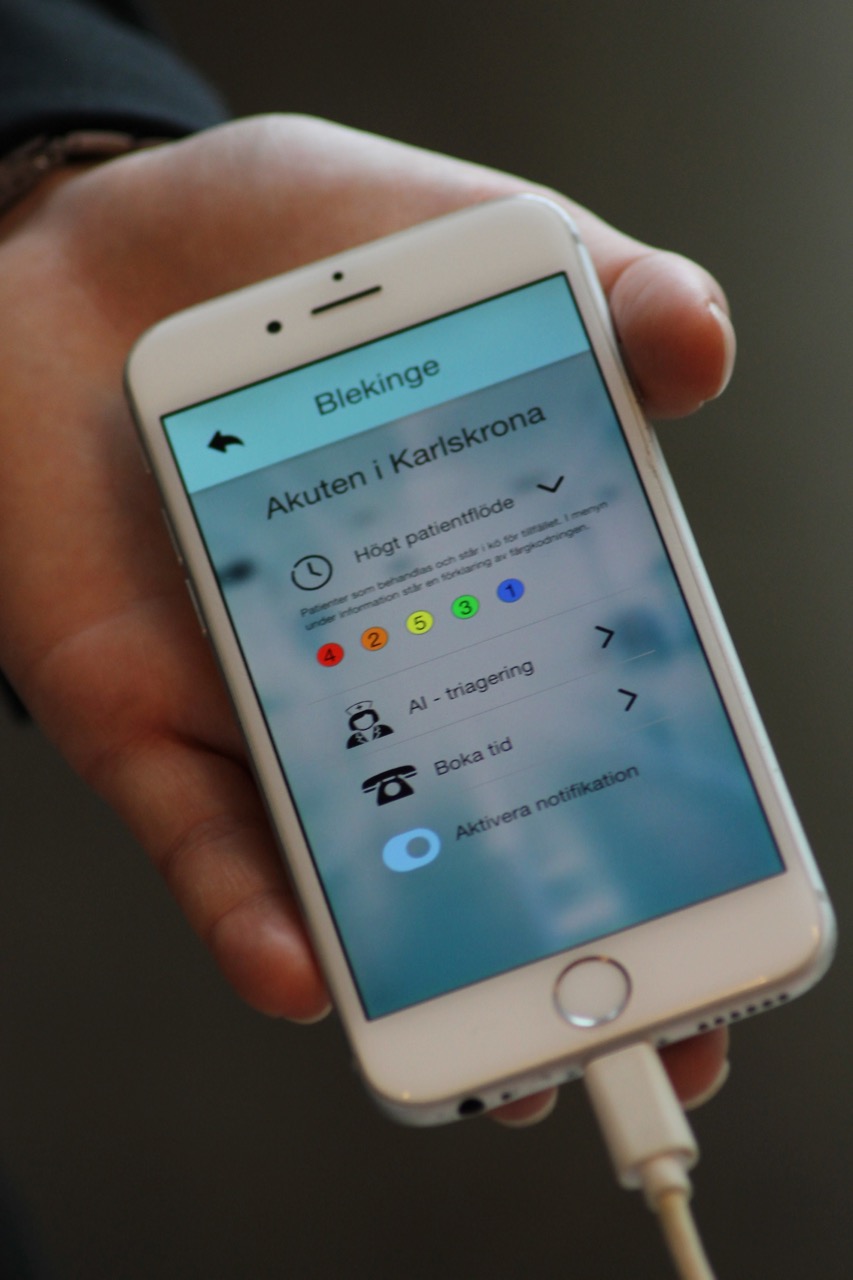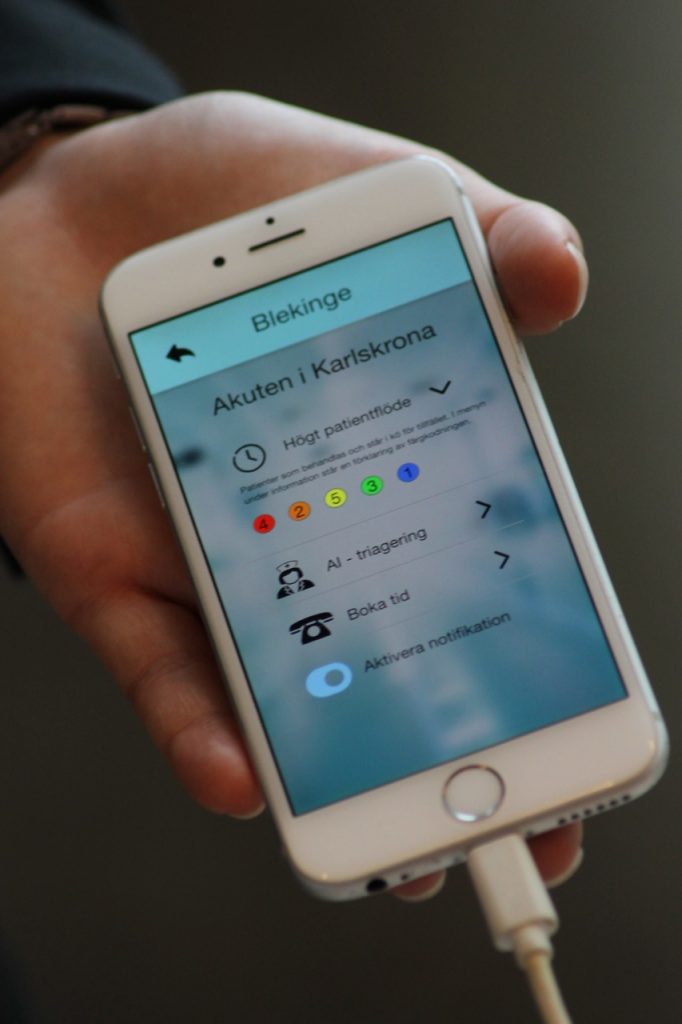 Dynapac
The challenge for the team with Dynapac was to eliminate or substantially reduce the amount of water needed to operate an asphalt roller. Water is used to clean and keep asphalt residue off the drum, which would otherwise impact the quality of the paved road. In many regions of the world water is a scarce resource and access to clean water in proximity of work sites can be difficult, which then has a negative impact on productivity. The team has investigated this issue from a number of angles throughout the project and in the end came up with a tent to use to cover the drum and thus capture the water that would otherwise disappear as steam. Initial tests have yielded as much as 46% recovered water with this method, which shows promise for also some substantial gains in operating conditions.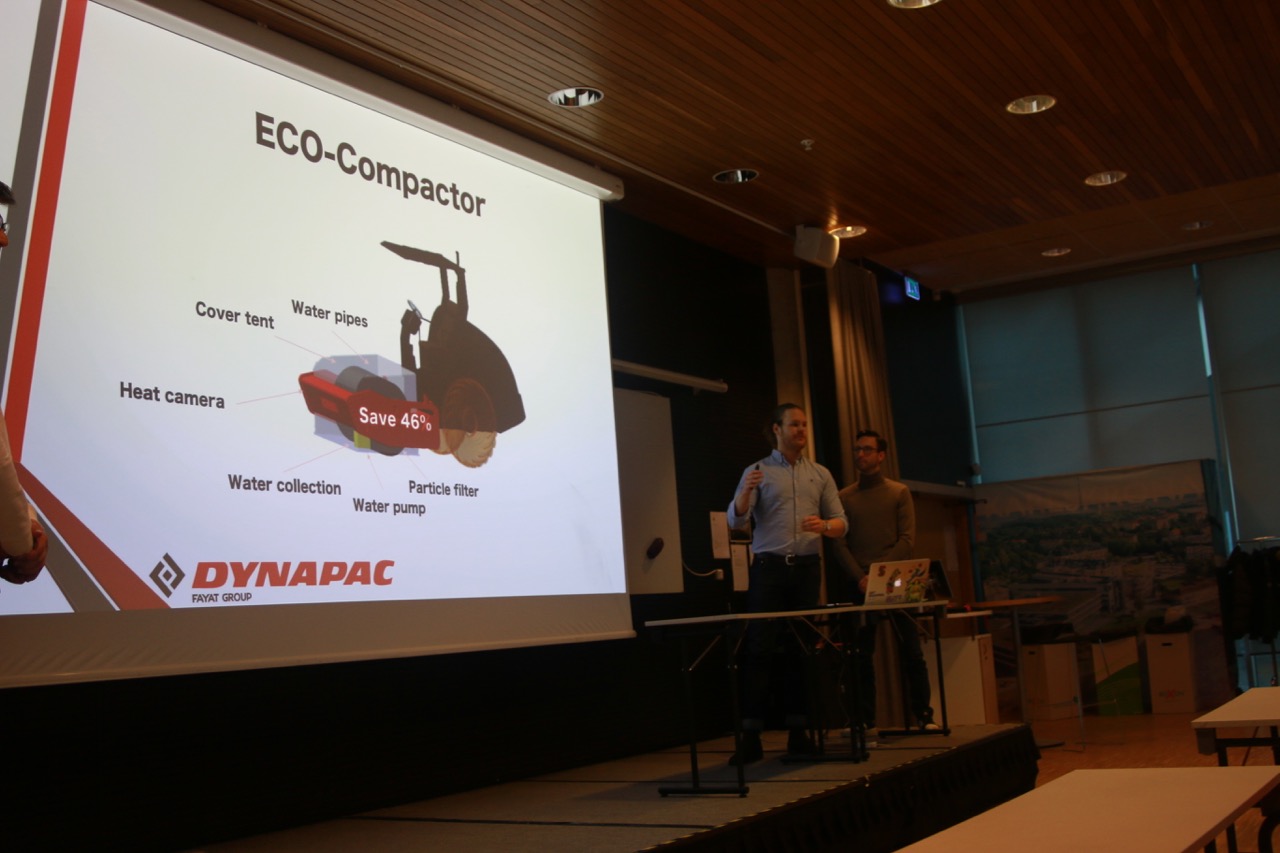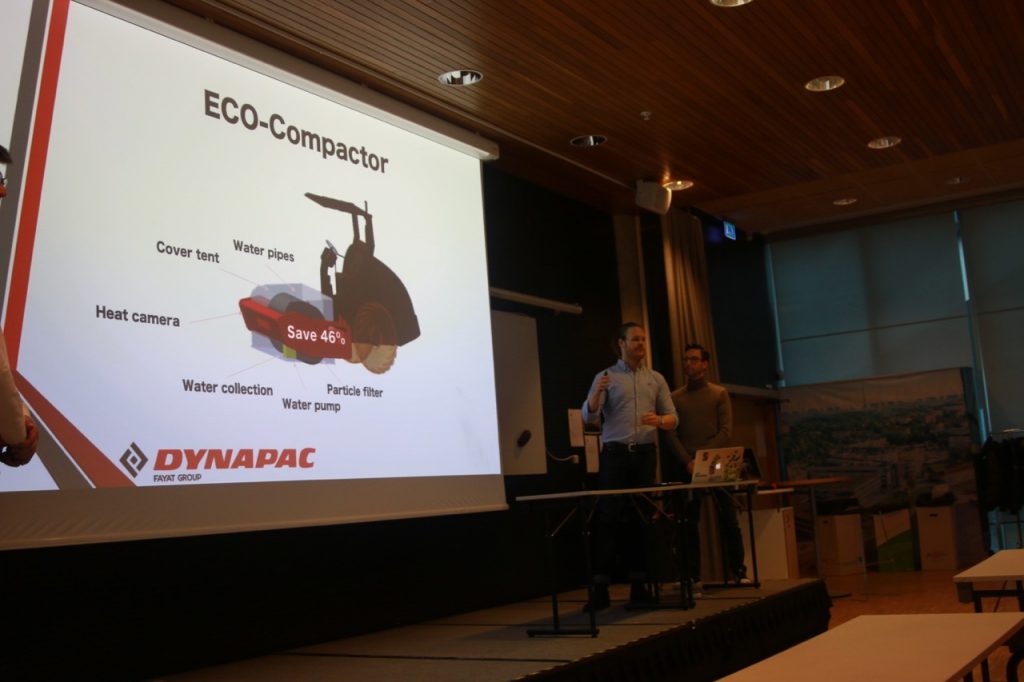 Karlskrona Hockey
The team working with Karlskrona Hockeyklubb were given the challenge of exploring spectator engagement and what kinds of innovations would attract more people to come and watch the games live in the arena. The students embarked on an extensive survey of both customers and non-customers to explore motivations for going to watch a game. Based on this solid foundation, the students came up with numerous both incremental and more radical ideas for the problem. In the end they developed a prototype where the spectator can be more immersed in the game with the use of Virtual Reality glasses that can pick up either of five 360-degree camera feeds (of one is on the referee's helmet) in the arena. This way the spectators can come closer to the game, which provides an added value only for the people being on location watching the games live.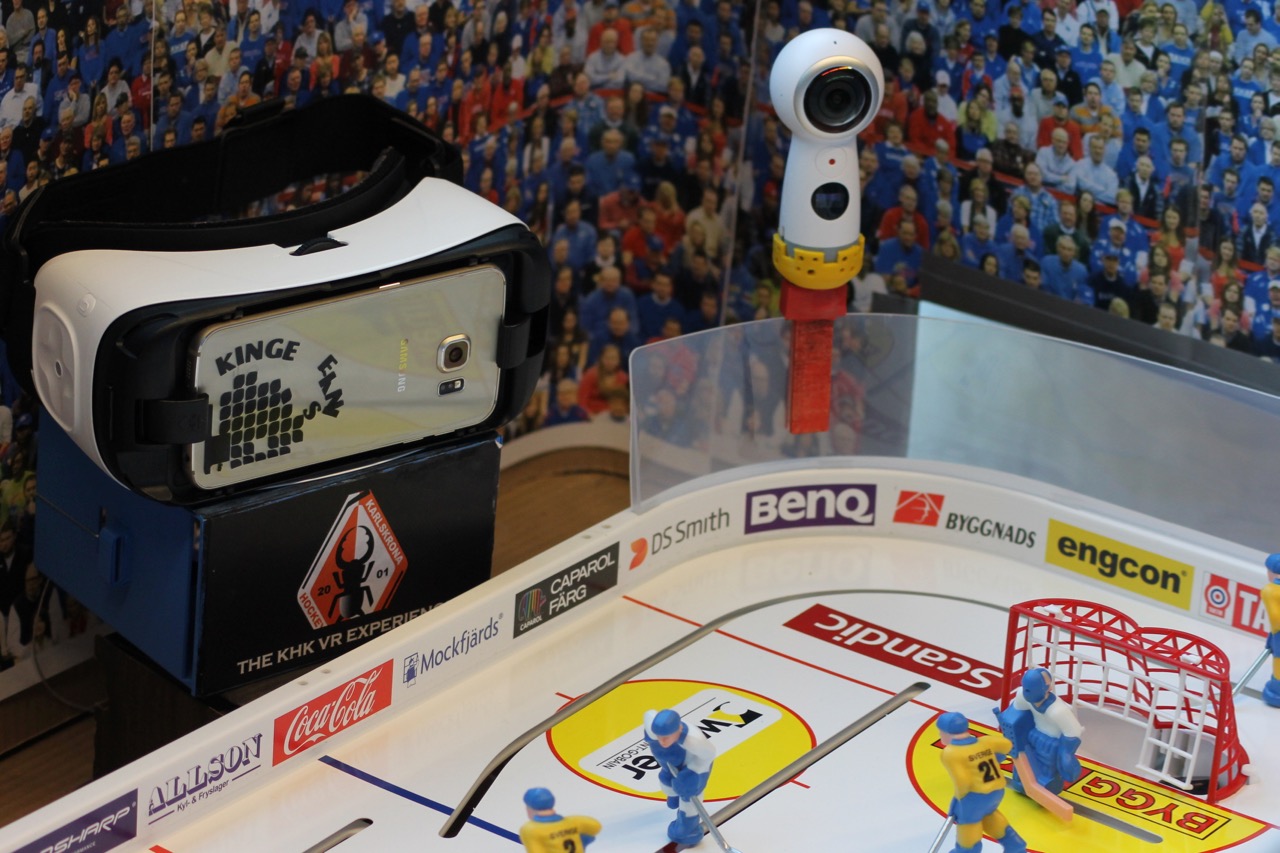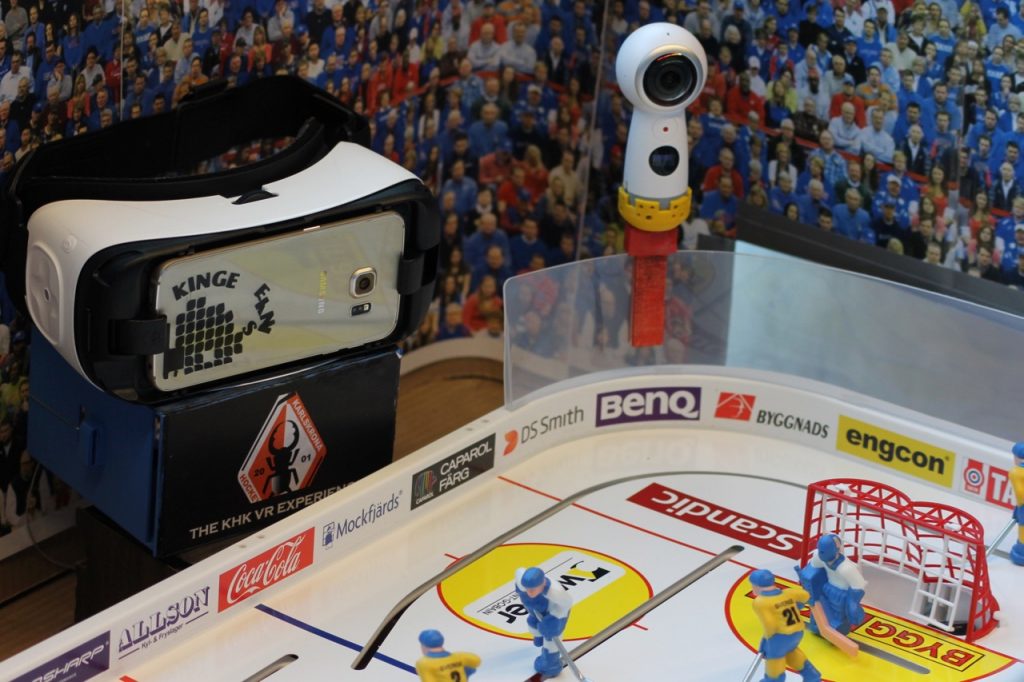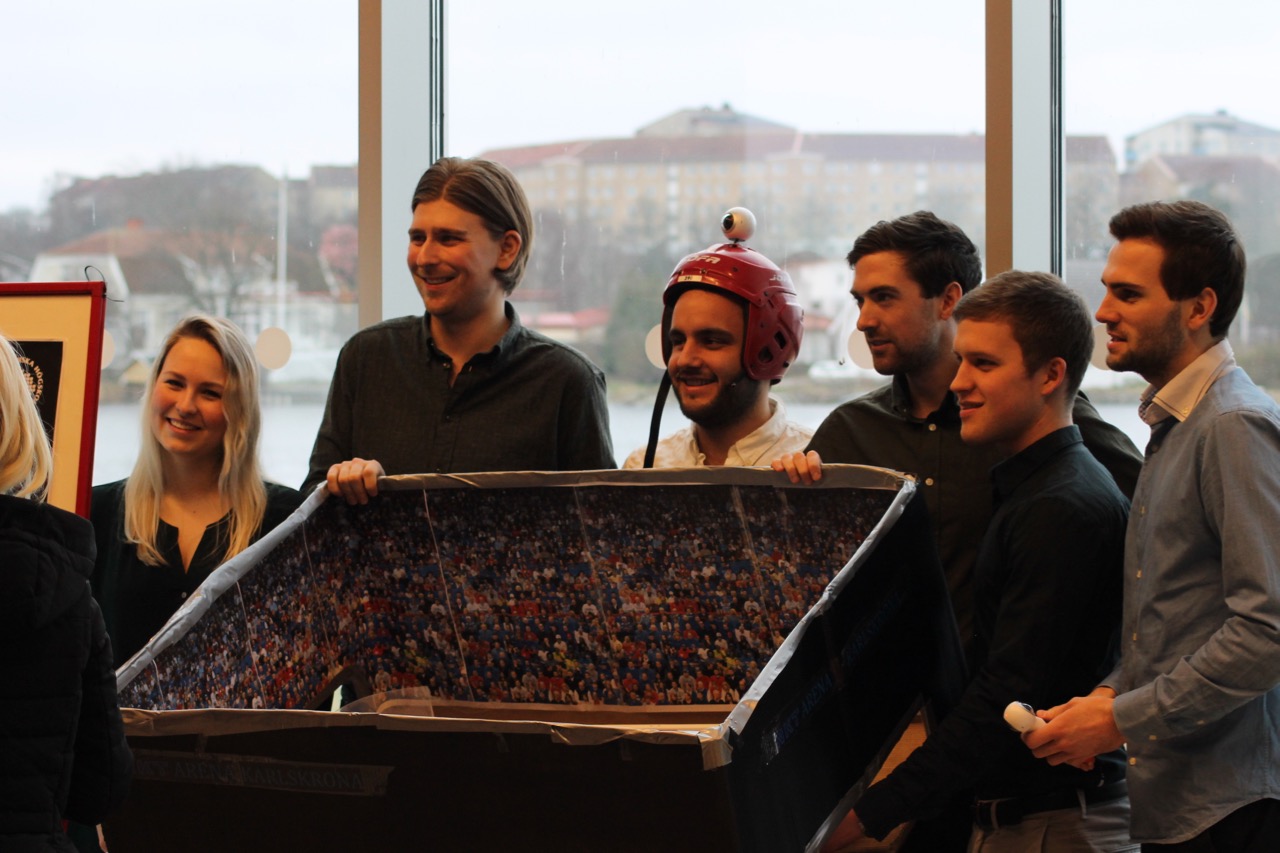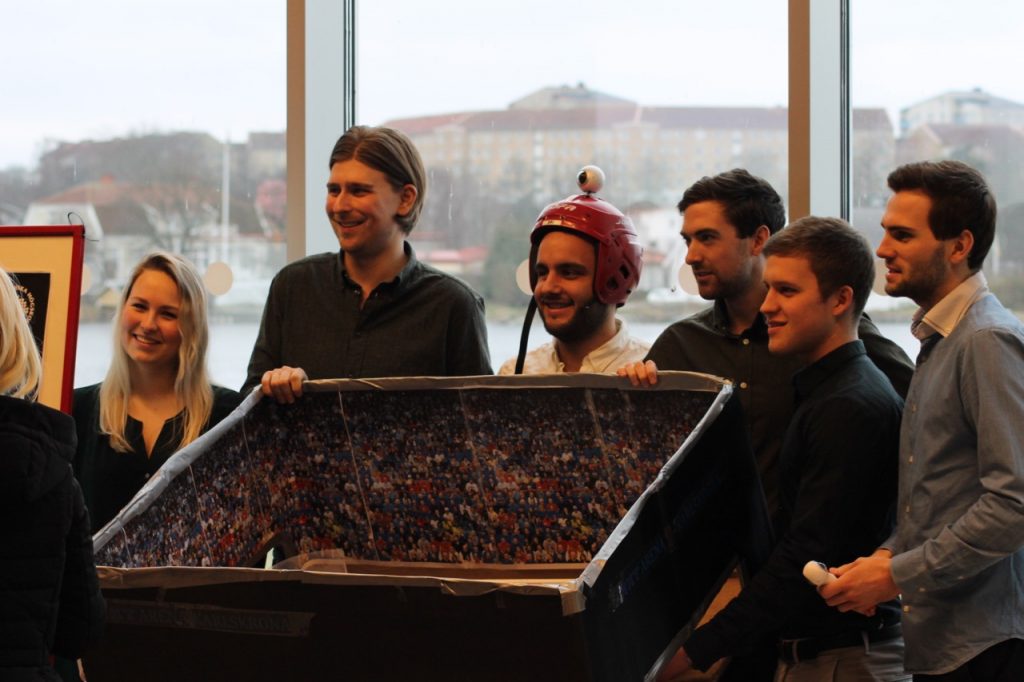 Pro- Health
The Pro- Health team were given the challenge to explore the possibilities and needs relating to the opportunity of doing some of their health measurements either from home or from distributed check-up rooms. The students have designed a system that allows users that are well and healthy to proactively manage their wellbeing by use of apps and a process for managing the health-related information and the interactions with health care expertise. The app includes connections with measuring devices whose values are uploaded to their personal journal and an AI doctor can provide suggestions and feedback on appropriate actions to take.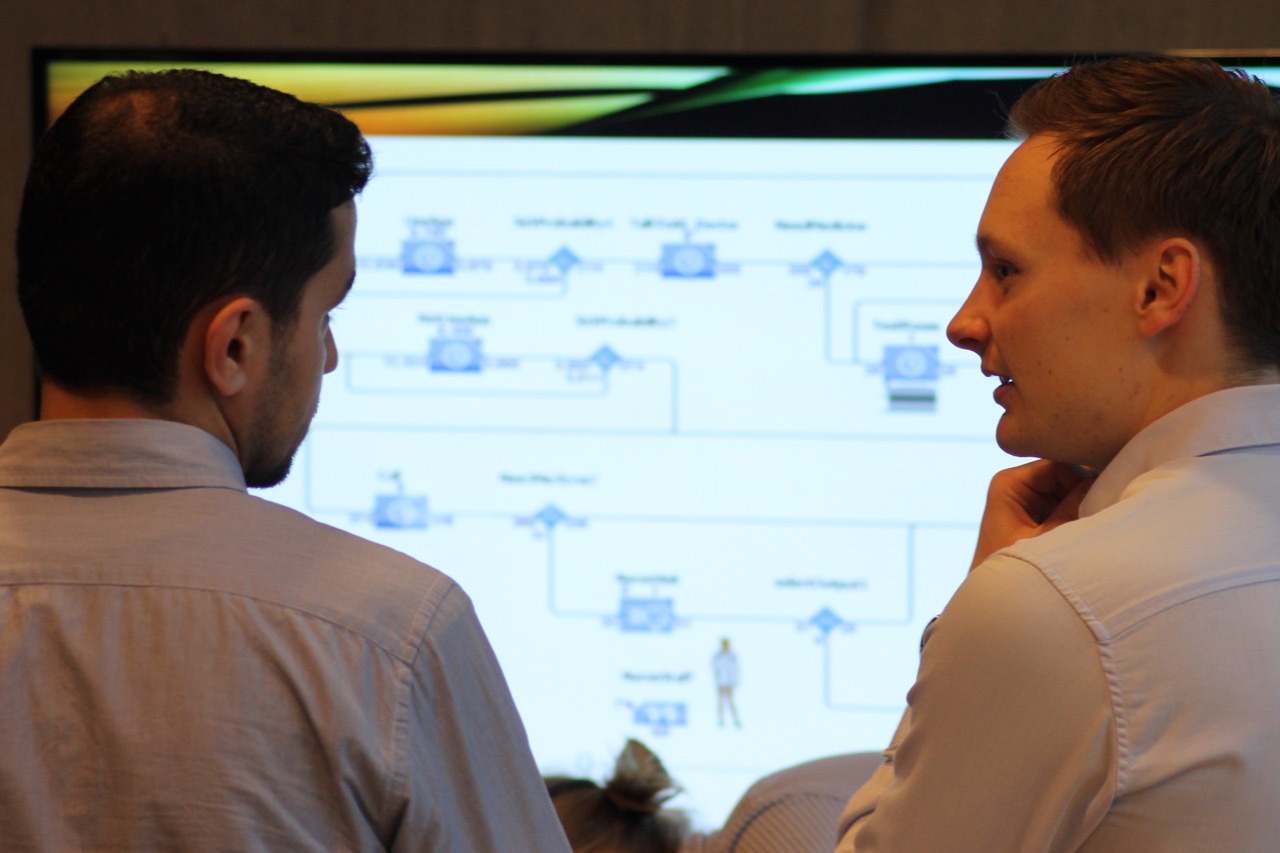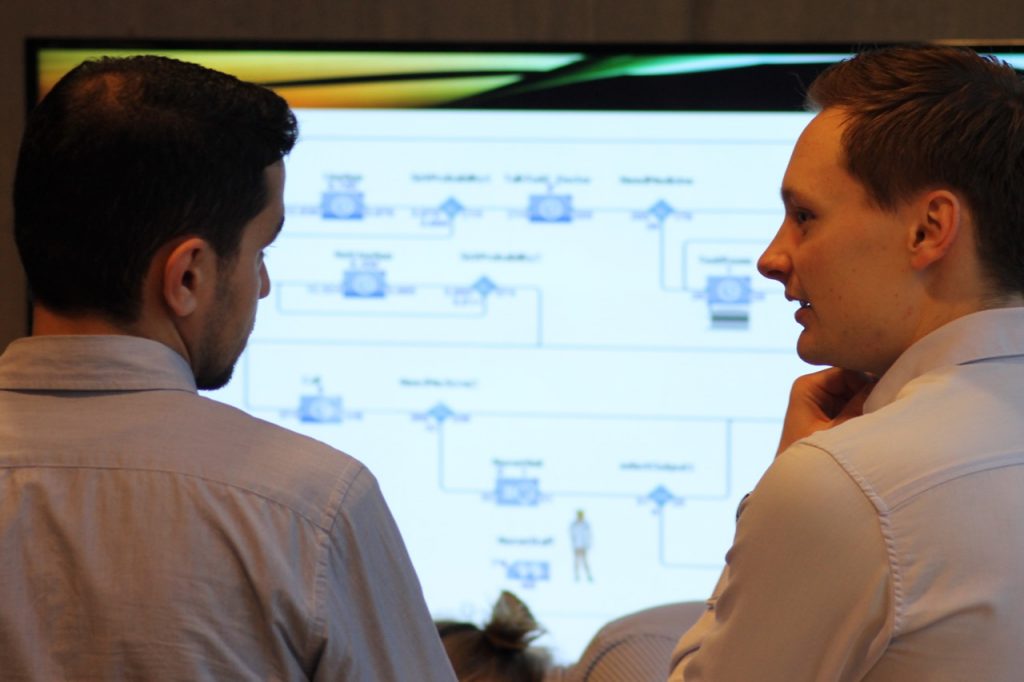 Tetrapak
The team working with Tetrapak were given the challenge of innovating the decision meetings that their engineers and decision makers utilise for making decisions about products being developed. The students have investigated needs relating to more inclusive use of simulation models and results as well as including remote participants in a more immersive way. The students have come up with a concept for building meetings around data and models with intuitive ways of zooming into data and comparing with alternative scenarios thus allowing for a more dynamic and adapted meeting. In addition, the students have proposed a concept for utilising 360-cameras and VR-glasses for remote participants that otherwise feels left out of the core discussions going on.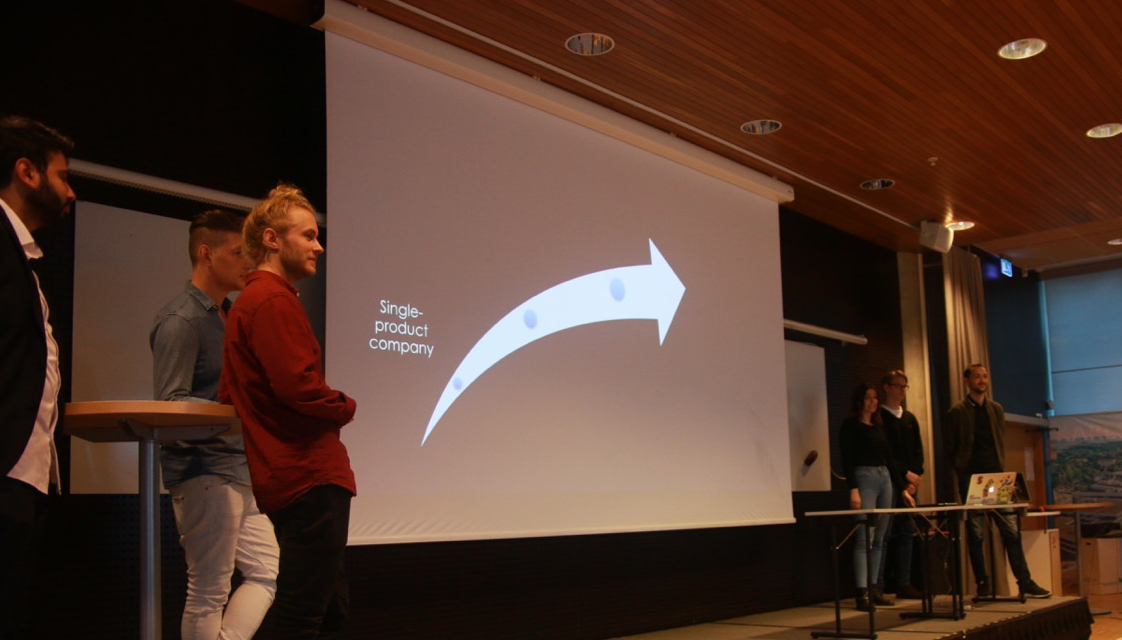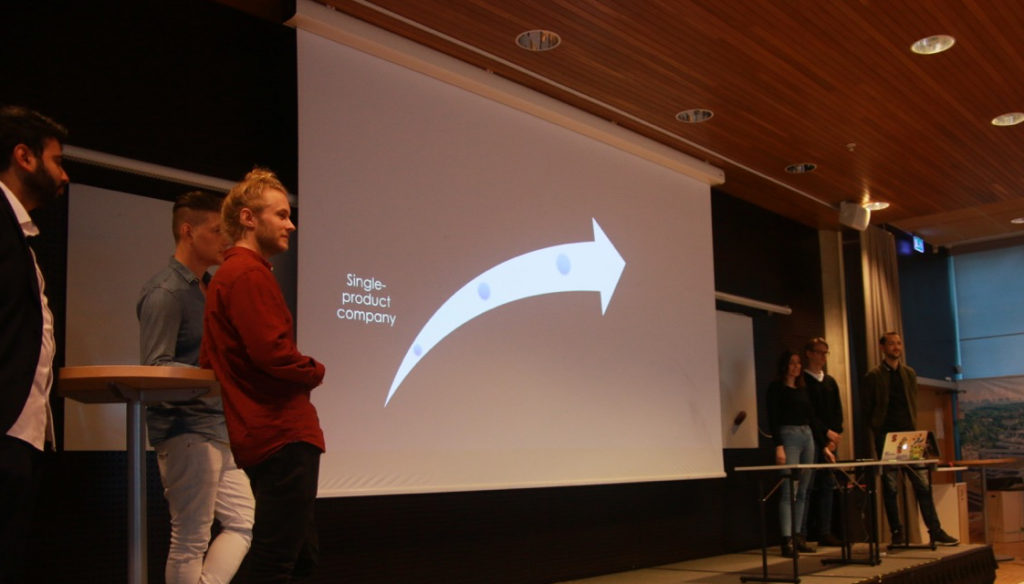 Volvo Construction Equipment
The Volvo CE team were given the challenge of exploring urban mining. Urban mining depicts the recovery and reuse of materials found in the urban environment for instance, when a city structure is demolished the material can then to some degree be reused as building materials for the structure that replaces it. The students explored the nature of building waste and investigated ways of better recycling wood since that is a substantial amount of building wast and which is today not sufficiently dealt with from a recycling point of view. They present a concept where a trailer is used to house an automated sorting and recycling system which utilise water as the main propellant and different materials' floating capacity.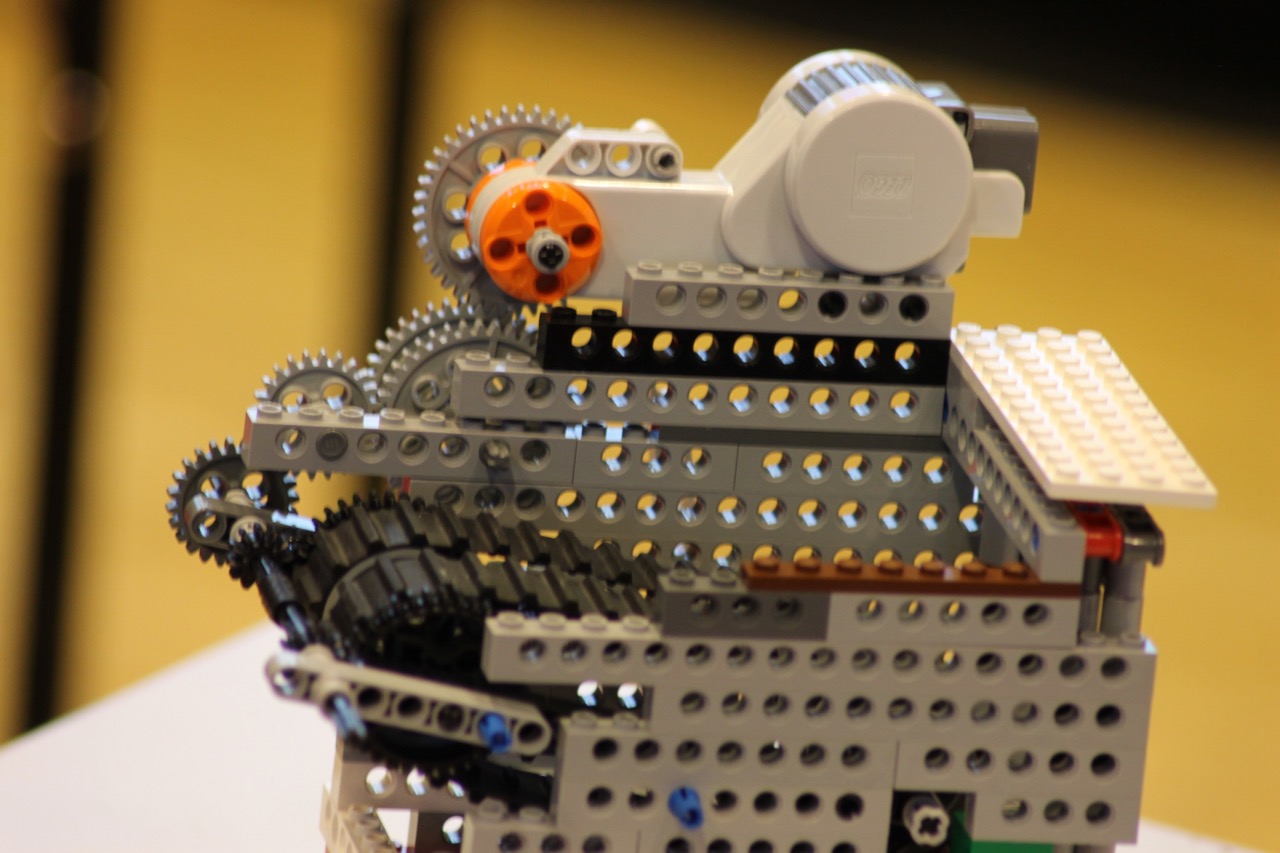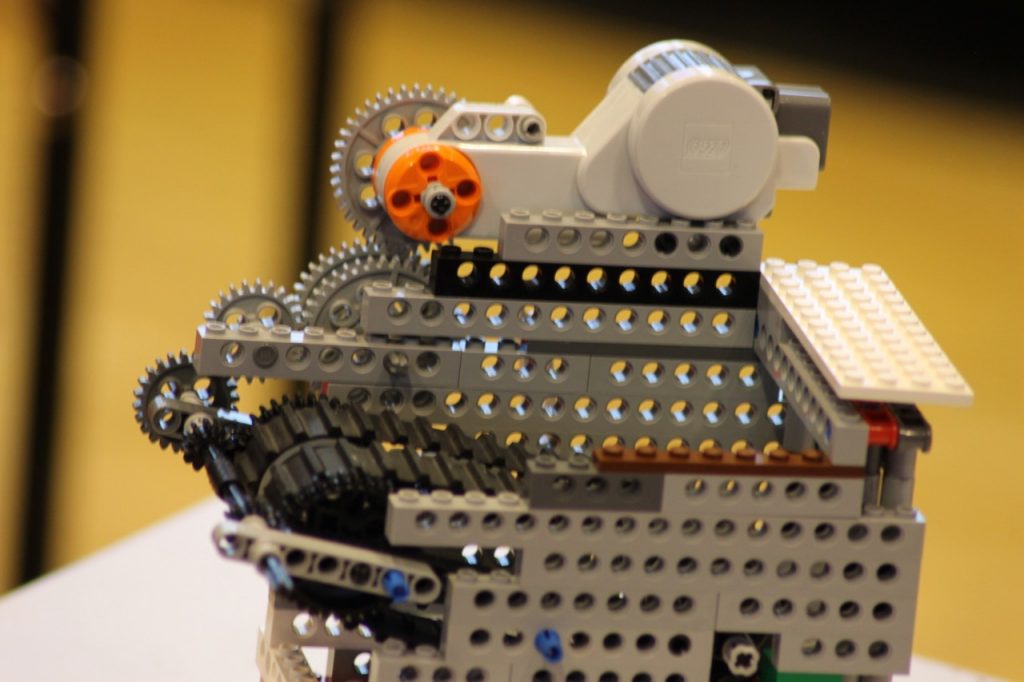 About Extreme PSS Innovation
Students from Mechanical Engineering, Industrial Management and Engineering, and Sustainable Product-Service System Innovation masters' programs are collaborating on extreme innovation projects where a novel combination of products and services are devised to satisfy users' and customers' needs.
The Extreme PSS Innovation course is essentially one of the last courses the students undertake before moving into the real world and commencing their Master Theses. Here they have the opportunity to practice and explore their skills and knowledge they've learned throughout their first four years of education in real development projects with industrial partners, solving their problems as an engineer would do.
Posters
Media coverage
Tagged: 10x labs, 10XLabs, Christian Johansson Askling, course project, design, design for wellbeing, design thinking, dfw, Dynapac, Dynapac Compaction Equipment, Dynapac Compaction Equipment AB, education, epsi, extreme pss innovation, innovation, karlskrona hockey, khk, Landstinget Blekinge, Marco Bertoni, msc mechanical engineering, mspi, PSS, PSS EI, PSS Extreme Innovation, student project, TetraPak, Volvo CE, Volvo Construction Equipment, wellbeing