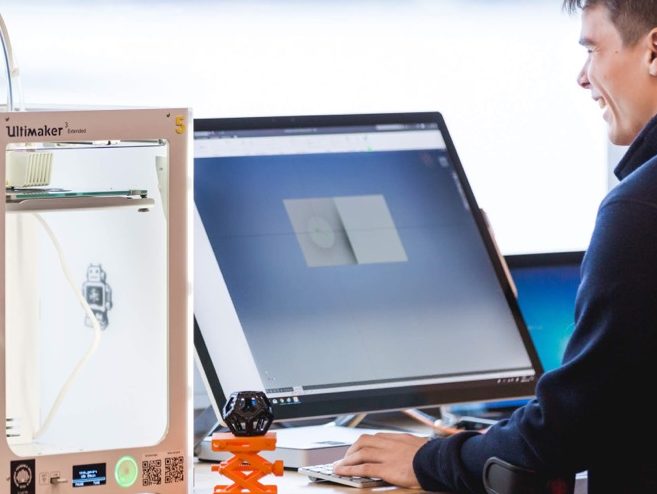 AVANS – Development of Second-Cycle MSc Programme in Mechanical Engineering | 2019-
Projektet syftar till att utveckla och påtagligt förnya Civilingenjörsprogrammet i Maskinteknik vid Blekinge Tekniska Högskola. Baserat på resultat från KKS forskningsprofil Model-Driven Development and Decision Support – MD3S, är målet att skapa ett program som utbildar och förbereder ingenjörsstudenter för digital produktutveckling där de kan samarbeta med företagspartners kring framtida innovationer i ett sammanhang och en miljö som genomsyras av modellering, simulering och data-driven utveckling av komplexa produkt-tjänste-lösningar. Genom designaktiviteter tillsammans med företag och studenter, kommer vi att ta fram nytt upplägg och nya kurser som är baserade på en grundlig genomgång och analys av företagens behov av utveckling inom produktutvecklingskompetens. Med en tydlig gemensam förankring i produktutvecklingsteori samt med profilering i relevanta områden såsom produkt-tjänstesysteminnovation, data-driven design och simuleringsdriven design, är fokus på att studenterna kontinuerligt får träna sina förmågor i tillämpningar tillsammans med industri i skarpa projekt med tydlig profilering. Med det nya programmet och samverkan mellan näringsliv, forskning och utbildning är studenterna attraktiva och anställbara av både de företag som har deltagit i forskningsprofilen, men också andra företag som vill utvecklas i den riktningen.
BTH-projektledare: Christian Johansson Askling
Projekttid: 20190401-20210331
Budget: 2.7 MSEK, varav 2.0 KKS AVANS
Partners: BTH, Volvo Construction Equipment, NKT HV Cables, Dynapac, GKN Aerospace, Volvo Car Corporatoion, Roxtec.
Relaterat: