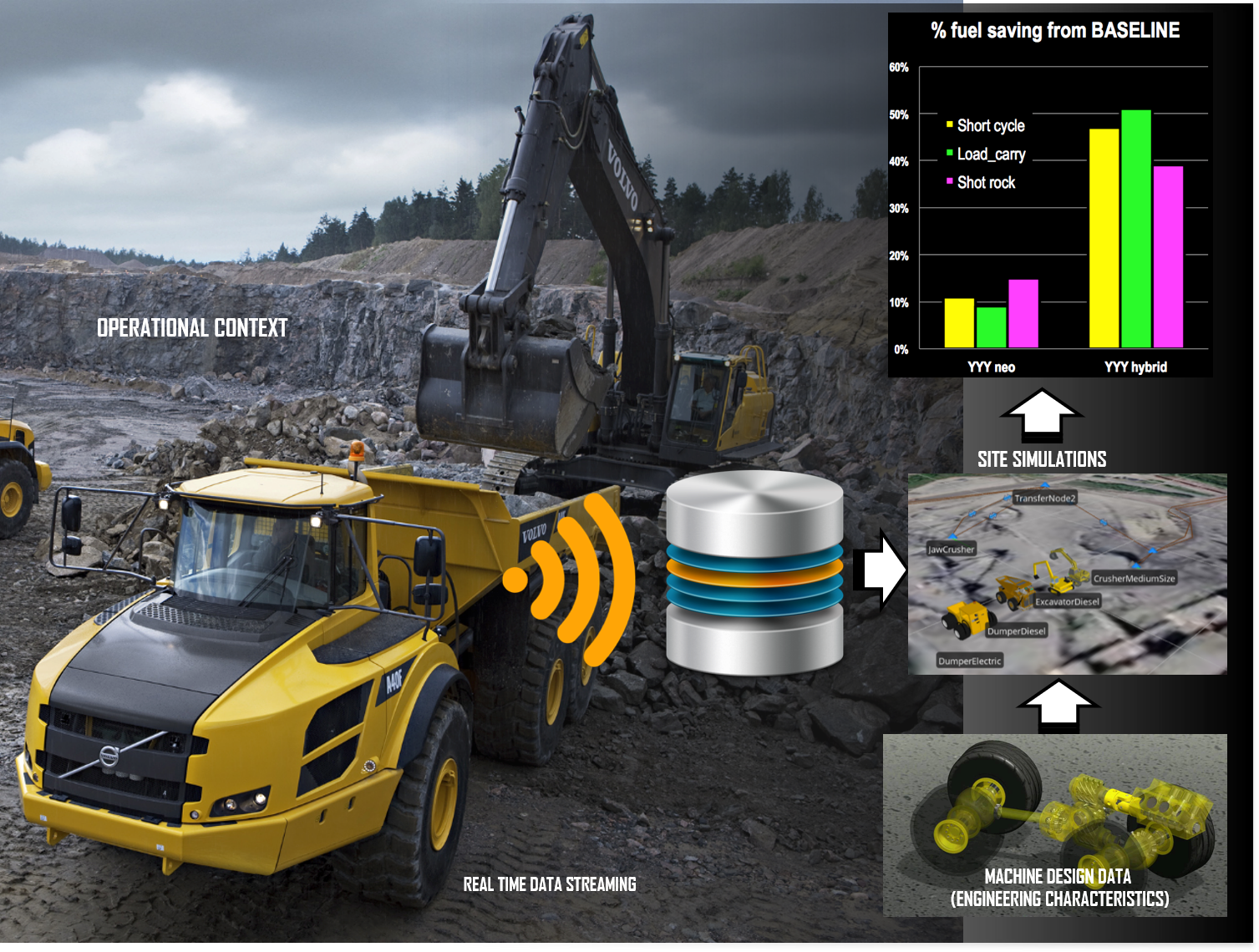 eTWIN – Digital-Twin enabled Transition into Electromobility and Autonomy in Construction Equipment | 2021-
Construction equipment manufacturers have developed and introduced their first fully autonomous and fully electrical machines, promoting the vision of running fully autonomous and potentially CO2 neutral as the natural long-term objective of such an innovation process. The new scenario will drastically reduce air pollutants, increase workers' safety, and create value for customers by reducing the cost of operations. However, while the possibility to drive fully electrically and autonomously on a single machine is nowadays a reality, there is still a low understanding of the implications of scaling this innovation up to a network of machines and a large collaborating system, especially regarding the surrounding infrastructure.
This project consists of a pre-study that will be run at the department of Mechanical Engineering at the Blekinge Insitute of Technology (BTH) and will be sponsored by Volvo Construction Equipment (VCE). The project will enable the creation of a digital twin of the typical operations of a mining and quarry site, including time, fuel consumption, emissions, and productivity, that, applied to a network of quarry and mining sites, will allow forecasting the systems level impact of the transition to electric and autonomous sites, in terms of economical and environmental effects. In this respect, the project aims to support the electromobility and autonomy transition by the quantification of direct and indirect economical and environmental strengths, weaknesses, threats, and opportunities, for value creation and environmental performance improvement.
PROJECT INFORMATION
BTH project leader: Associate Professor Alessandro Bertoni
Time span: 20210501-20211001
Budget: 685 000 SEK (VINNOVA)
Partners:
Blekinge Institute of Technology
Volvo Construction Equipment
VINNOVA
Related Links