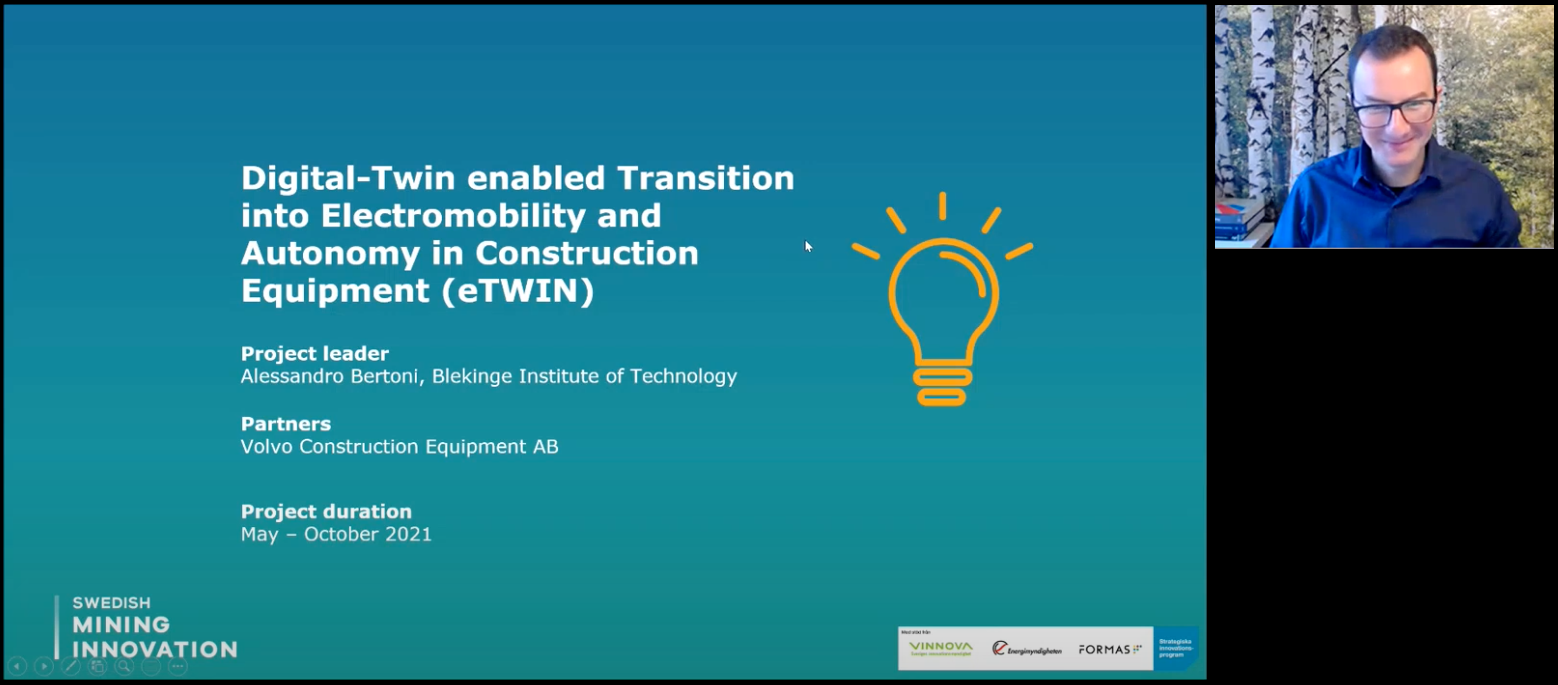 Wrapping up the eTWIN project
eTWIN – Digital-Twin enabled Transition into Electromobility and Autonomy in Construction Equipment was a short feasibility study into using digital twins in mining operations carried out during 2021. Funded by VINNOVA and project partner Volvo Construction Equipment. Associate Professor Alessandro Bertoni shares his thoughts as this project now is closed.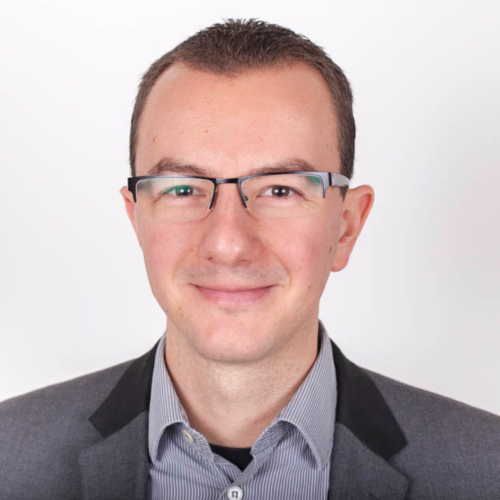 Ale, what is your main reflection as you close the research study?
I am very happy about the results of the projects. We have proved that our expertise in model-driven development can be applied in the mining industry, and especially in integrating mining sites simulations models with electrical vehicles performance simulation. I can say that the final prototype has gone beyond my original expectations for a six mounts pre-study. This is mostly thanks to the flexibility and generalizability of the digital twin architecture that we have developed making it easy to scale it up to different context and bigger scenarios.
What is the next step?
A lot more is to come in the near future building on the results of this project. We have recently received the approval for funding two new research projects in the areas of digitalization and electrification for construction and mining equipment. Electromobility and autonomy are quickly becoming a reality and we are playing our role in this transition via early stage modelling and simulation (i.e. digital twinning) to support the decisions of companies developing equipment.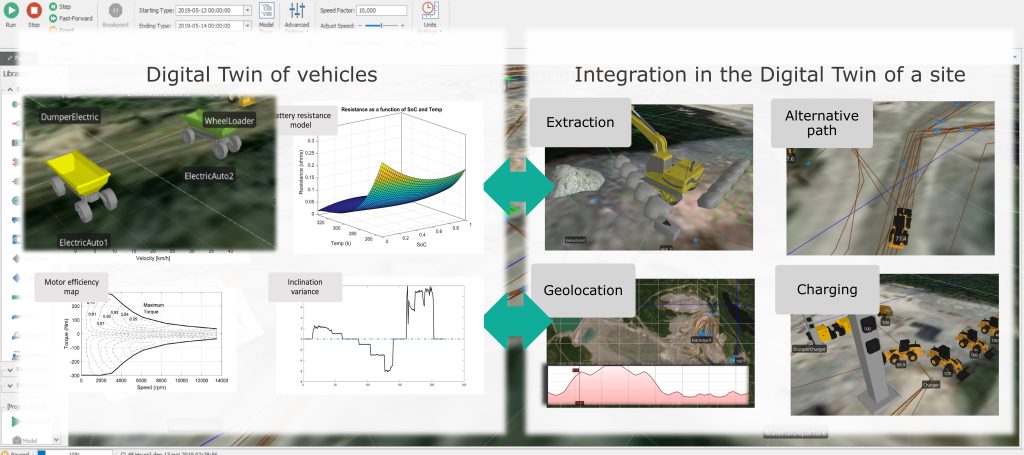 More info
The proejct was presenting the project at Swedish Mining Innovation Program days. The presentation by Alessandro Bertoni is the first presentation in the video below
Project info at the project page: https://www.productdevelopment.se/?p=11438