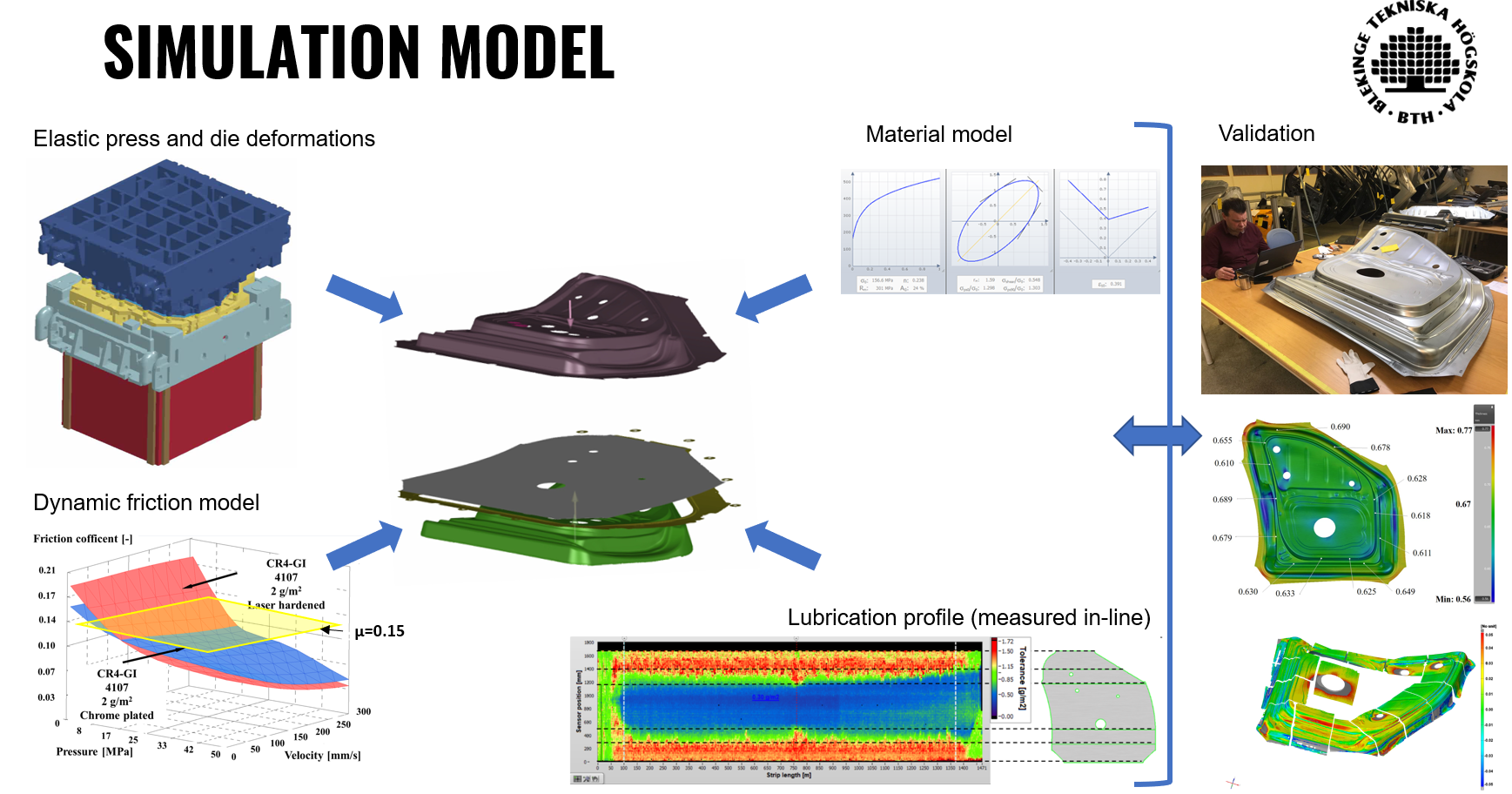 Tillämpad simulering och internet of things för minskat svinn vid plåtpressning
Tillsammans med Volvo Cars (Olofström), Telenor Connexion och Blue Science Part som koordinator har ett forsknings- och tillämpningsprojekt utförts inom "Test-arena Blekinge" med syfte att omvandla teori till praktisk tillämpbar kunskap inom Industri 4.0.

Den industriella digitaliseringen har pågått sedan 90-talet och med senaste decenniets utveckling av "sakernas Internet" eller Internet of Things så öppnar sig fler möjligheter till att koppla fysiska produktionssystem till virtuella dito. Forskningen vid PDRL är inriktad på en helt digital modelldriven produktutveckling. Inom detta projekt har doktoranden Sravan Tatipala och Professor Tobias Larsson tittat närmare på hur en koppling mellan simuleringsmodeller av en produktionsprocess (plåtpressning vid Volvo Cars i Olofström) och det faktiska utförandet av denna process (loggat med hjälp av uppkopplade sensor) kan användas för att snabbare ställa om indata till processen baserat på produktionsutfall, och därmed förhindra produktion av komponenter som behöver korrigeras eller kasseras.
Ett första steg mot en digital tvilling av processen är därmed taget i detta projekt som nu är avslutat.
Arbetssättet kan med fördel användas i tidig fas i produktutvecklingen för att förutspå och planera produktionsprocessen, eller för återkoppling av data från produkter i fält för uppdatering av produkt/produktionsunderlag.
De vetenskapliga resultaten kan hittas i Sravans licentiatuppsats (med tillhörande artiklar) "Sheet metal forming in the era of industry 4.0: using data and simulations to improve understanding, predictability and performance" och en sammanfattning av licentiatpresentationen hittas här.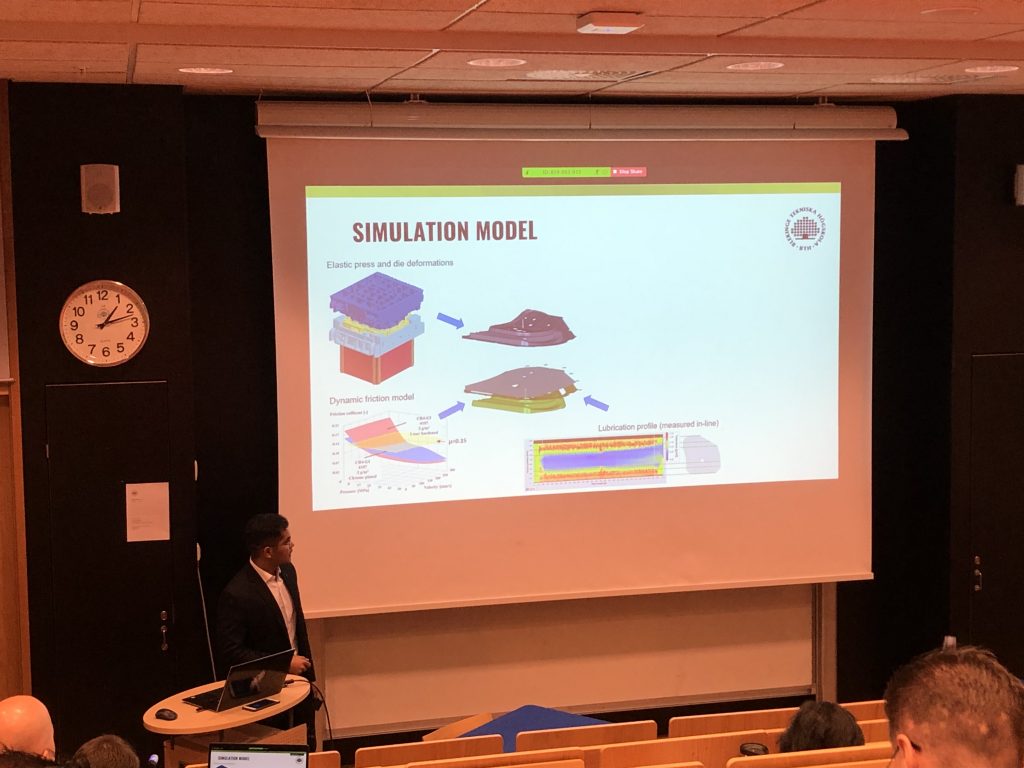 Då projektet har haft som mål att skapa ett labb för att företag själva ska kunna få stöd i att genomföra den digitala transformationen så har ett Cyber Physical Lab startats vid BTH där en Industri 4.0-installation finns redo från November 2020.
Hör de deltagande parterna i forskningsprojektet prata om Test-Arena Internet of Things i nedanstående video.
Mer information