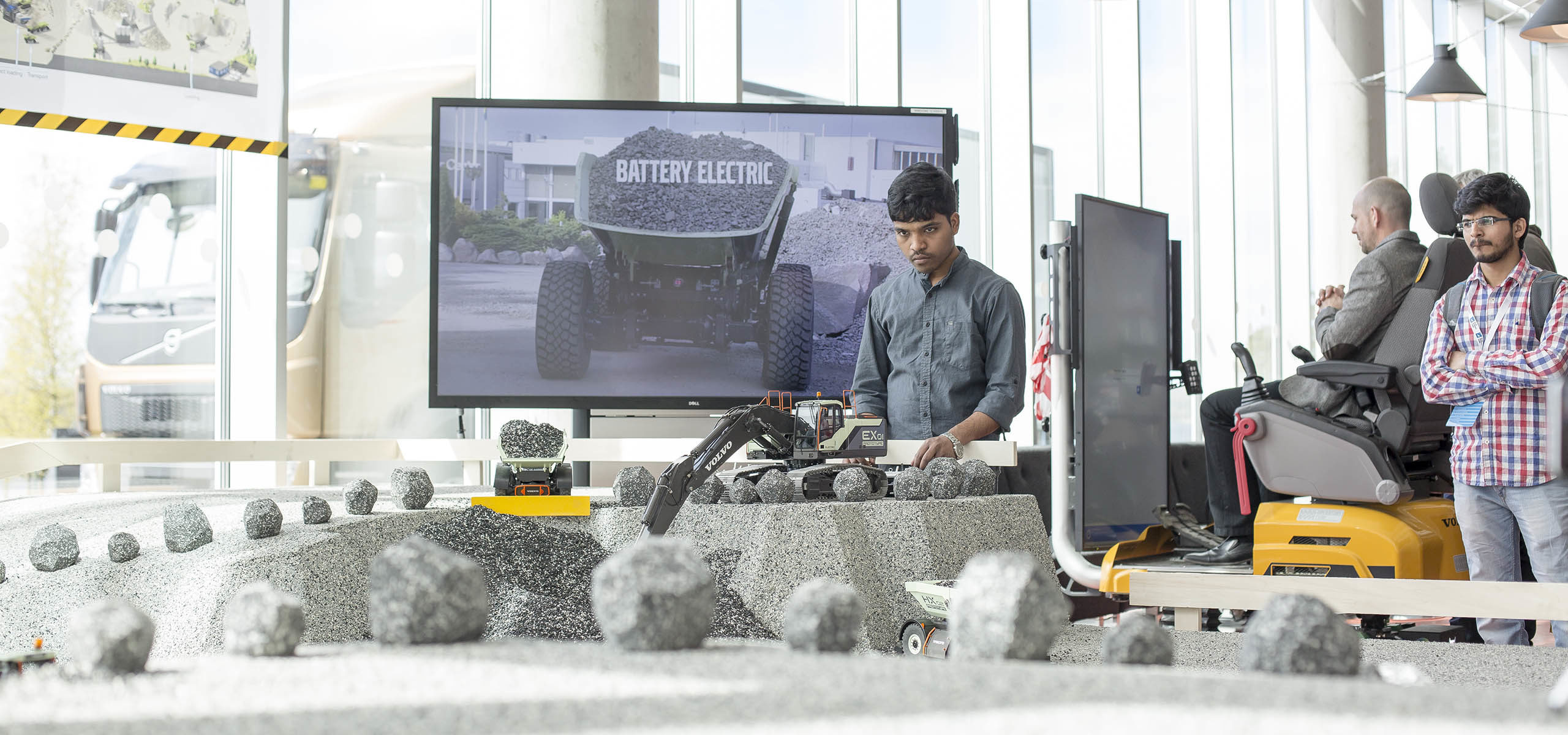 VCE Electric Site Scaled Demo
Volvo CE is making steady progress towards realizing their sustainable construction vehicle goals of zero accidents, zero emissions, zero unplanned stops and 10x increase in efficiency. The main strategies include Autonomization, Electrification and Site Optimization. Through a strong partnership with Skanska, a full scale prototype site outside of Göteborg between will include all of these elements. This is an excellent endeavour between the two companies, but it becomes difficult to share this complete vision with other potential customers without a trip to Sweden due to the complexity of the shift in site operations and never before seen machine interactions.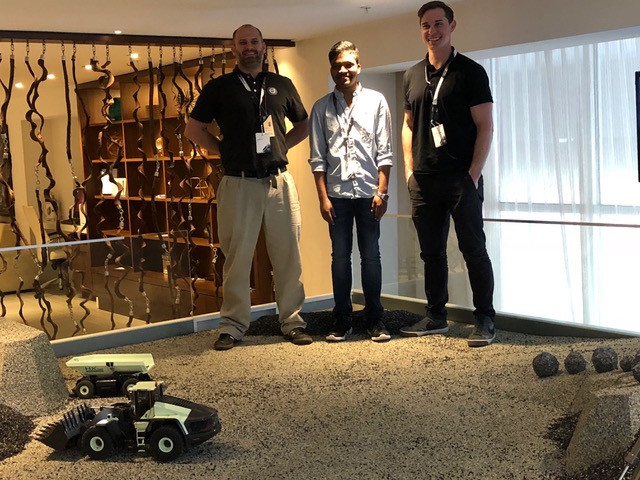 In an effort to export this radically new vision in a palatable experience for decision makers, VCE reached out to Blekinge Tekniska Högskola's product development research team for demonstrating the concept in scaled version. A fully functioning scale site emerged as the best approach for engaging viewers to better grasp the new artifacts and site operations scheme. Leveraging BTH's expertise in both connected solutions and digital mechanical engineering, a 5m x 5m construction site with 4 fully autonomous HX02's transporting material to and from 2 human operated loading machines was constructed. Simulating the two most common operations created a relatable operation to the broad audience of customers for this new electric autonomous site solution.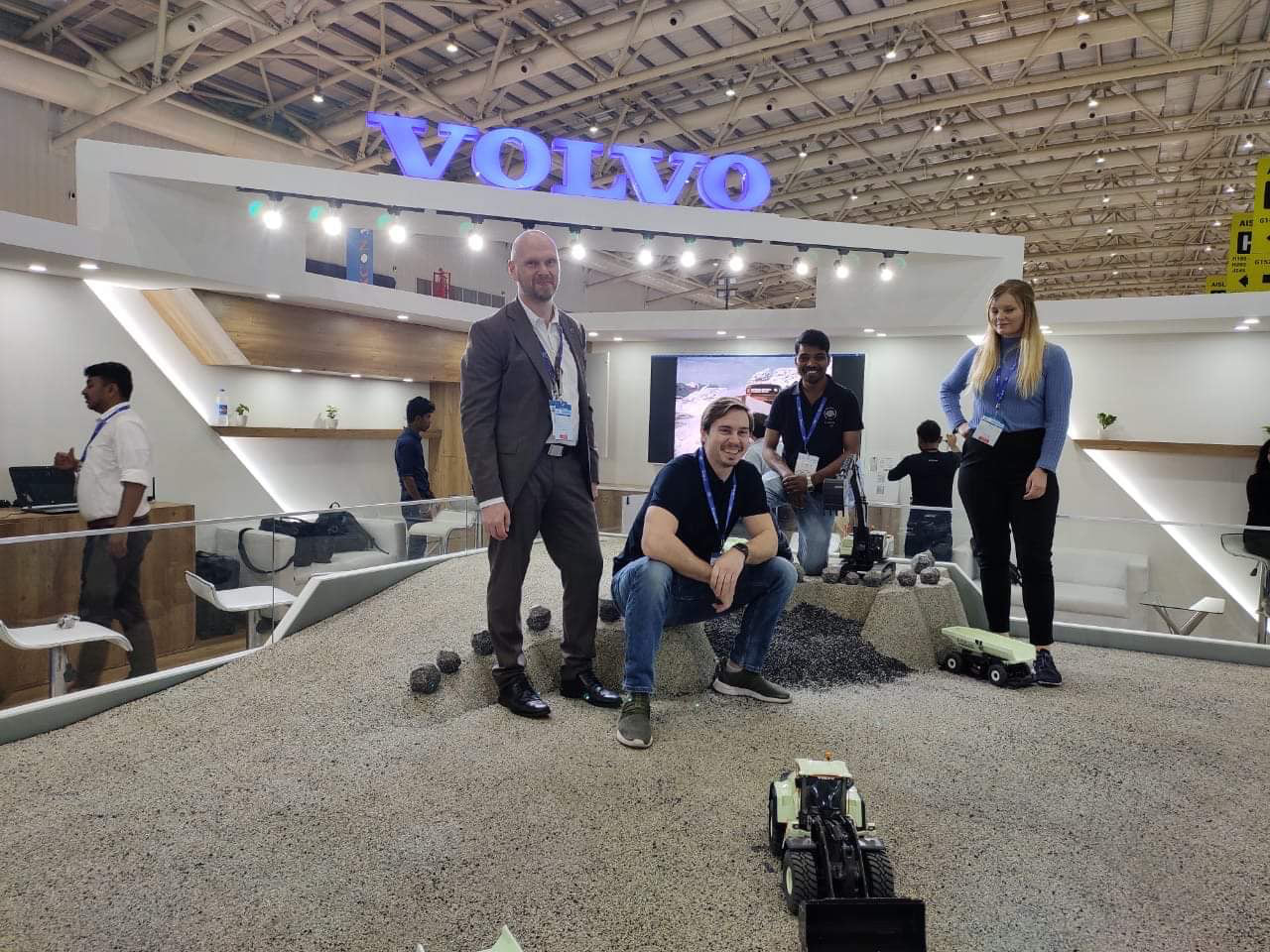 At different events, and in research and education projects, people can now experience this scaled demonstration.
Gallery
Further information
For more information, contact Professor Tobias Larsson, tlr@bth.se.
Tagged: autonomous, bobbie frank, electric, electric site, ie, md3s, mdd, Omsri Aeddula, PSS, Ryan Ruvald, scaled site, tobias larsson, Volvo CE