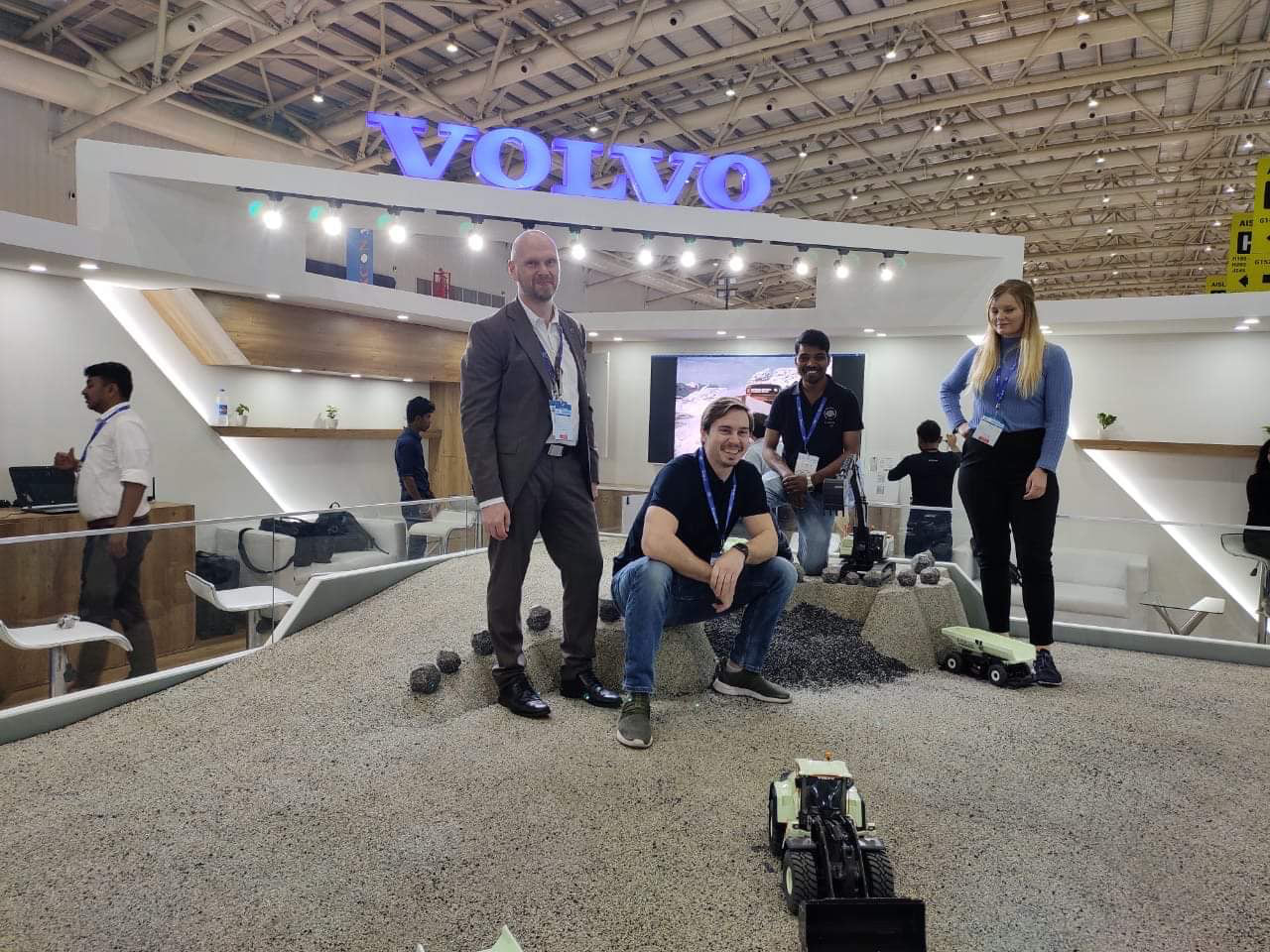 Volvo CE Electric Site demo at EXCON 2019 in Bangalore
Volvo CE is making steady progress towards realizing their sustainable construction vehicle goals of zero accidents, zero emissions, zero unplanned stops and 10x increase in efficiency. The main strategies include Autonomization, Electrification and Site Optimization.
The developed electric site scaled version was put on display at the EXCON 2019 fair in India in December in a joint effort between Volvo CE and the PDRL research team.
During the week of exhibition PhD candidate researchers Ryan Ruvald, Omsri Aeddula together with Professor Tobias Larsson set up and showcased the site together with Volvo CE emerging technologies team and innovation coaches.
The 5m x 5m construction site with 4 fully autonomous HX02's transporting material to and from 2 human operated loading machines was a centerpiece that attraced serious attention from visitors and inspired dialogue on the future autonomous and electric operation.
Previously displayed at the Volvo Ocean Race event in Newport 2018 and Blue Science Park Innovation Days 2017 this was yet another succesful demo and research capture moment.
More information
Gallery
Tagged: amanda hagman, autonomous, bobbie frank, christian grante, electric, electric site, iCoach, ie, md3s, mdd, Omsri Aeddula, PSS, Ryan Ruvald, scaled site, tobias larsson, Volvo CE