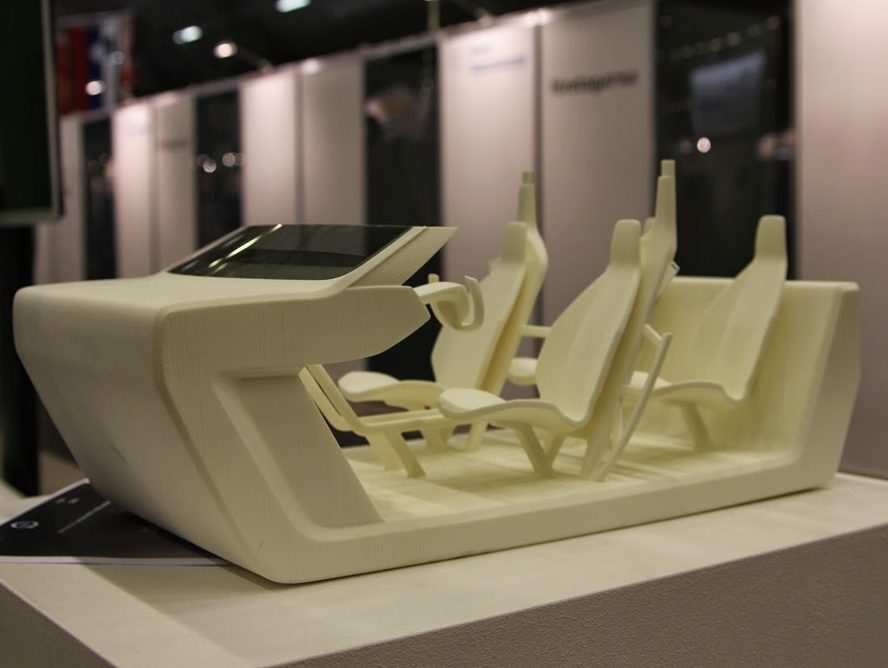 SåNätt – Collaboration as Enabler for Light Weight Vehicles | 2011-2013
Objectives: SÅNÄTT is a collaborative project driven by the common goal of strengthening the competitiveness of the Swedish automotive industry through lightweight innovation. Academics, automotive suppliers and one vehicle manufacturer collaborated in the research and development of design concepts aimed to cost effectively reduce the weight of a classic family saloon by 20-40%.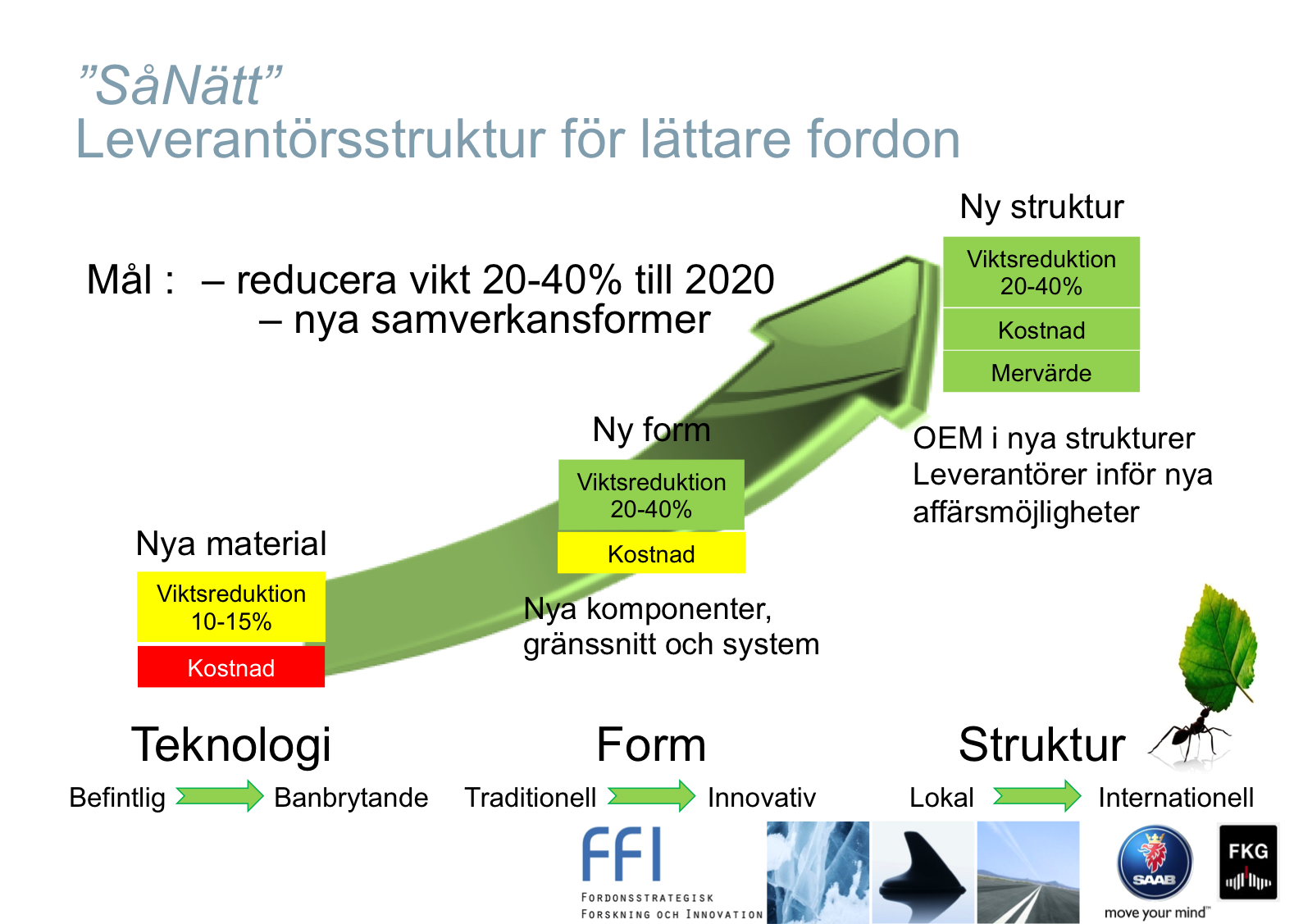 Increase supply chain collaboration to create new products and services that increase competitiveness. Enable organisations to efficiently integrate research in innovation, technology (with focus on light structures) into development of new solutions within automotive supply chain.
BTH Participants: Tobias Larsson, Massimo Panarotto
BTH project leader: Prof Tobias Larsson
Time span: 2011 (Stage 2 2011-2013)
Funding: 60 MSEK (30 MSEK from VINNOVA FFI programme, 30 MSEK from partners)
Academic partners: BTH, KTH, Chalmers, Luleå University of Technology, Linköping University, Skövde University, University West.
Industrial Partners: Saab Automobile AB, Volvo Cars Corporation, VINNOVA, Fordonskomponent-gruppen (FKG), Innovatum, Borgstena, Outokumpu, Bendiro Profile Tech, Emhart Teknologies, Engineering Research Nordic AB, ESSVE Produkter AB, EWES Stålfjäder AB, Müller-BBM Scandinavia AB, SKF, Tesa AB, SSAB, RLE International Sweden AB, Benteler, KB Components, Applied Composites AB, Euroform, Saint-Gobain Sekurit, IAC Group Sweden AB, Lamera AB, 3M, Finnveden, Gestamp, Oxeon AB, Fasitet PDE AB, SAPA, Plastal, Raufoss Technology AS, Arsizio, Bulten, Semcon, ProfilGruppen Extrusions AB, Kongsberg Automotive, Ruukki Sverige, Altair Engineering AB, CJ Automotive AB.
Research papers from team (Luleå and BTH)
News items and information:
Tagged: (Saab Automobile AB), 3M, Altair Engineering AB, Applied Composites AB, Arsizio, Bendiro Profile Tech, Benteler, Borgstena, Bulten, Chalmers, CJ Automotive AB., Emhart Teknologies, Engineering Research Nordic AB, ESSVE Produkter AB, Euroform, EWES Stålfjäder AB, Fasitet PDE AB, Finnveden, Fordonskomponent-gruppen (FKG), Gestamp, IAC Group Sweden AB, Innovatum, KB Components, Kongsberg Automotive, KTH, Lamera AB, Linköping University, Luleå University of Technology, Müller-BBM Scandinavia AB, Outokumpu, Oxeon AB, Plastal, ProfilGruppen Extrusions AB, Raufoss Technology AS, research, RLE International Sweden AB, Ruukki Sverige, Saint-Gobain Sekurit, SåNätt, SAPA, Semcon, SKF, Skövde University, SSAB, Tesa AB, University West, VINNOVA, Volvo Cars Corporation