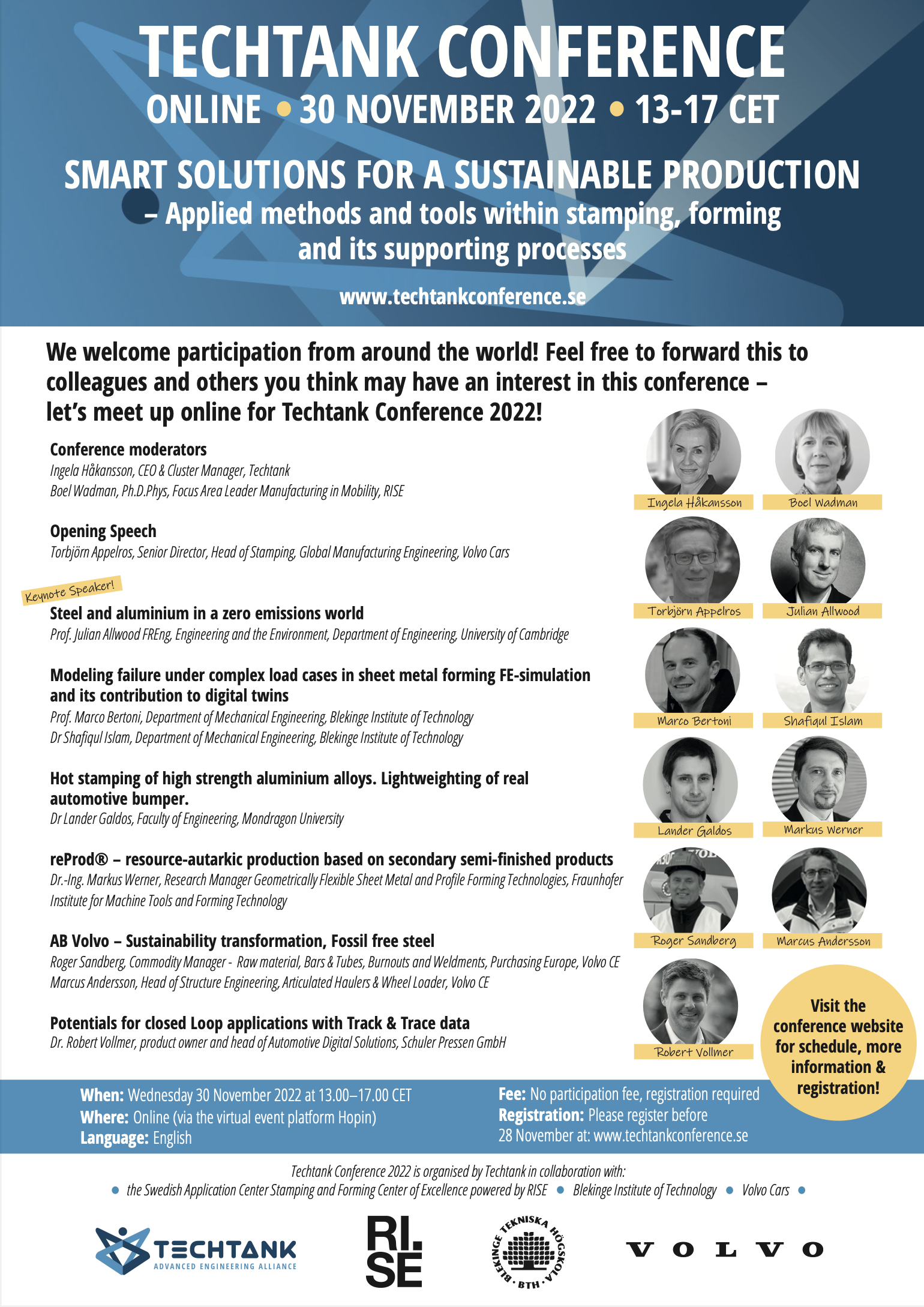 PDRL presentations at Techtank Conference
The 2022 Techtank Conference was held Nov 30 2022 as an online event. The theme of the conference was "Smart Solutions for a Sustainable Production: – Applied methods and tools within stamping, forming and its supporting processes".
Several PDRL researchers took part and contributed to the event.
An overview on digital twins for product and system design (PDF presentation)
Prof. Marco Bertoni, Department of Mechanical Engineering, Blekinge Institute of Technology
Modeling failure under complex load cases in sheet metal forming FE-simulation and its contribution to digital twins (PDF presentation )
Dr. Shafiqul Islam, Department of Mechanical Engineering, Blekinge Institute of Technology
Presentation of the Virtual Production Studio Lab at Blekinge Institute of Technology (PDF presentation)
Prof. Tobias Larsson, Department of Mechanical Engineering, Blekinge Institute of Technology
More info