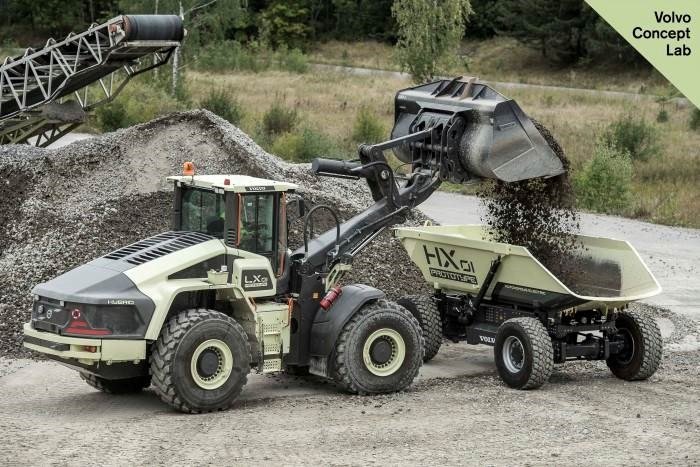 Future Fossil Free Rock Loading Solution | 2022-2025
The rock material industry is one of the 21 industries that participate and together these 21 cover more than 70 percent of the emissions in Sweden. Achieving the high environmental goals in rock material production requires not only a transition to fossil- and emission-free operations, but also new thinking in terms of process and new machine concepts. The approach is to develop a new system solution for rock unloading that takes into account the boundary conditions that electrification entails.
The long-term goal is to make the ballast production chain fossil-free. The subsystem in focus of this project is the process that accounts for the majority of the remaining fossil fuel use today, as there are solutions for electrified crushers, conveyor belts and sorting plants. It is estimated that this project could cover 1/3 of the 60% that is the share of transport in the table above or approximately 84 – 152 thousand tonnes of CO2 equivalent in Sweden. Including both mobile and fixed crushers enables that result can be used in most quarries. globally.
This project focus on the system perspective and includes what a new disruptive machine concept and how energy infrastructure should be designed, focusing on productivity, flexibility, economy and the requirements of the electricity network. In a uniquely transcendent collaboration, a complete system for primary loading, with in-depth machine concepts, will be developed and tested.
BTH project leader: Professor Tobias Larsson
Time span: 20220501 – 20250430
Funding: 10.7 MSEK (4.24 MSEK VINNOVA FFI)
Partners:
BTH
Chalmers
Skanska Industrial Solutions AB
Sveriges Bergmaterialindustri SBMI AB
Volvo Construction Equipment
Related links