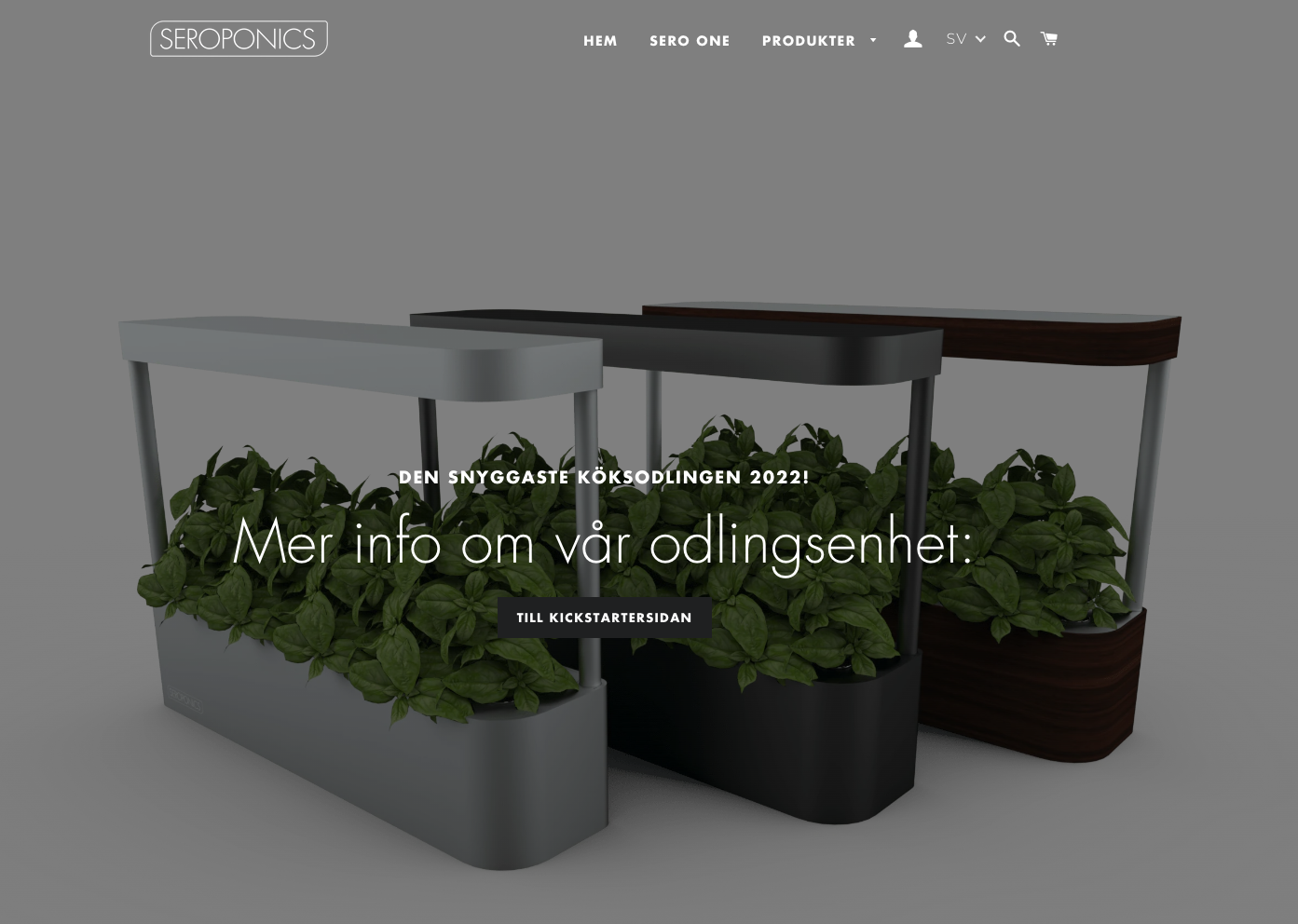 Student based startup: Seroponics
Seroponics is the startup of Anton Sterner, Marika Blad and Carl Sixtensson, alumns from BTH Mechanical Engineering.
Seroponics aims to offer efficient and self-watering cultivation systems. We want to make it possible for customers to eat salad and spices without maintenance, every day, all year round. With a striving for low climate impact and which can also be recycled in a circular product flow. This means that all materials in the products must be recyclable and reusable, and that the manufacturing and recycling process must be as simple as possible.
Our ambition is to skip the plastic. Even when using recycled plastic, the plastic mixture needs some new plastic. We prefer materials that can be recycled to 100%, such as aluminum. 🦾
Our vision is to make cultivation at home a matter of course. We hope to inspire sustainable thinking and lifestyle.
The team received the SKAPA award for 2021, and Seroponics is currently in the Blekinge Business Incubator in Karlskrona.