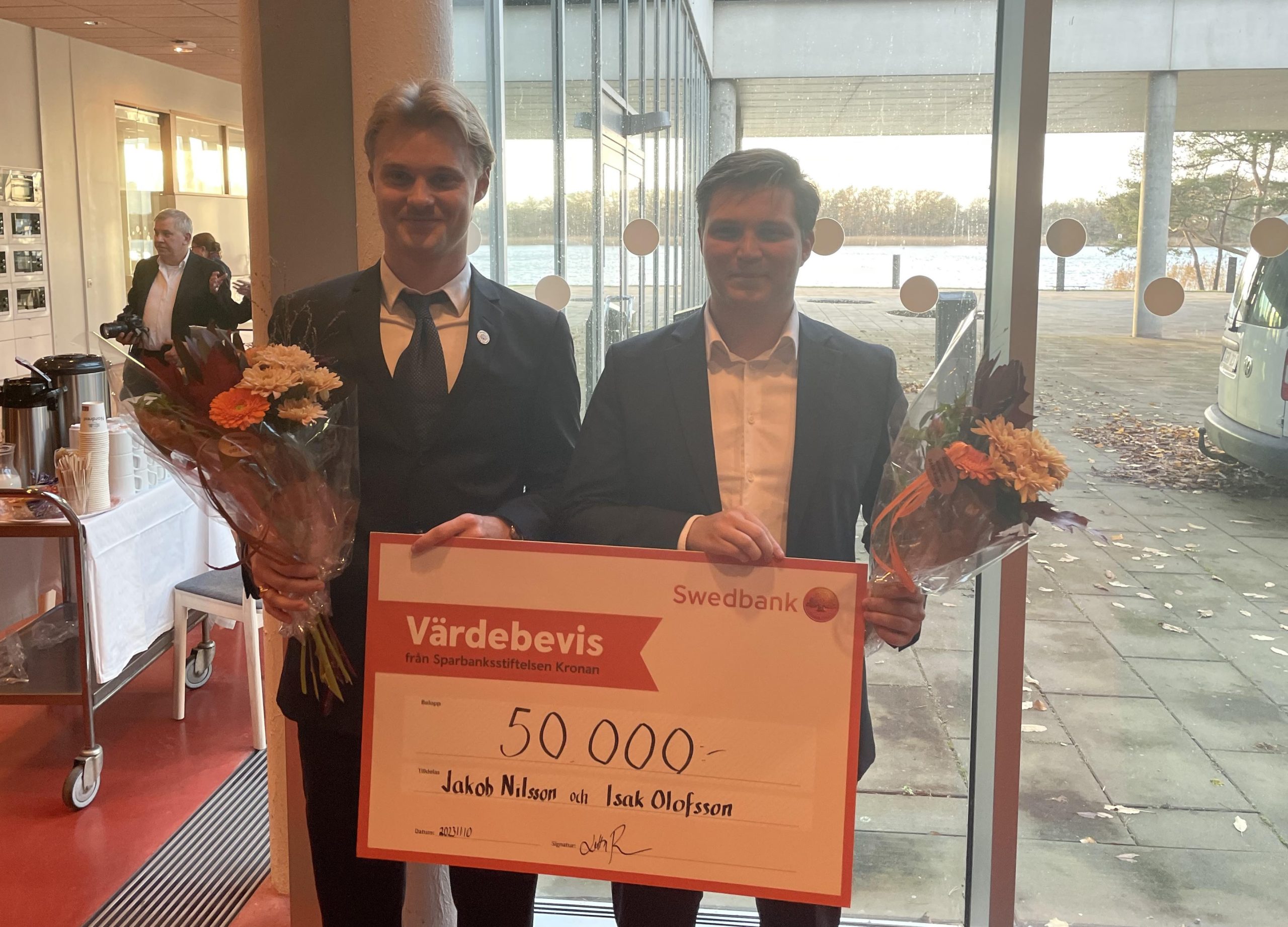 Stipendie till maskinteknikstudenter i Sparbanksstiftelsen Kronans årliga utdelning
BTH Maskinteknik prisades i årets utdelning av Sparbanksstiftelsen Kronans stipendieutdelning för bästa examensarbete.
Martin Åkesson, VD Sparbanksstiftelsen Kronan delade ut totalt sju stipendier (88 kandidater), varav det största om 50 000 kr landade hos BTH Maskinteknik.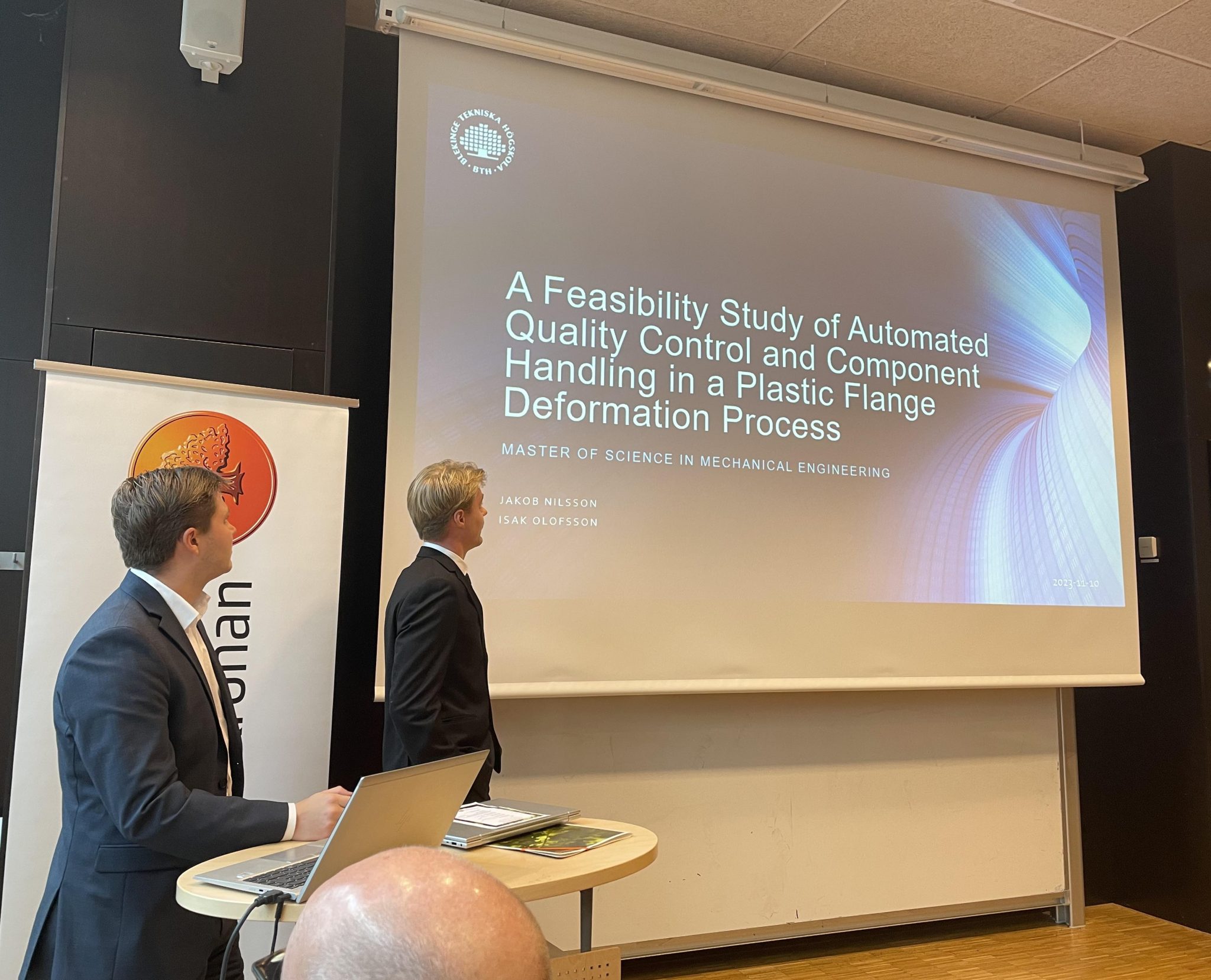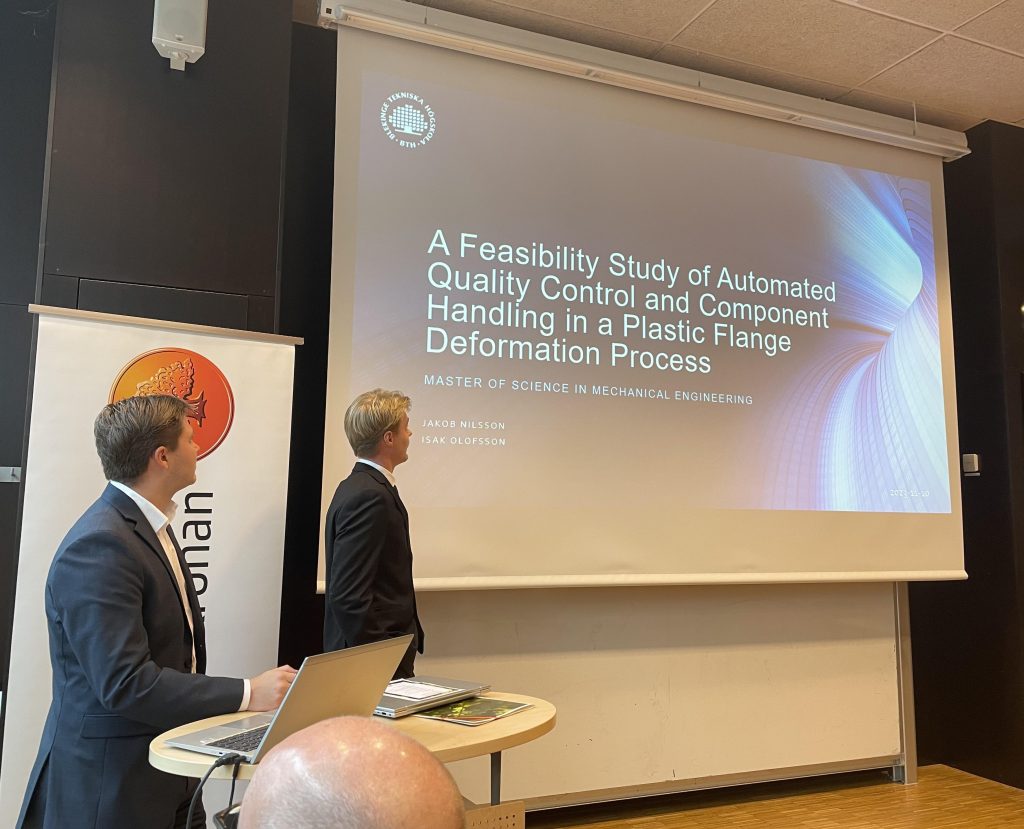 50 000 kr: Jakob Nilsson & Isak Olofsson
Civilingenjörerna i Maskinteknik Jakob Nilsson och Isak Olofsson vann 50 000 kr för sitt arbete med titeln "A Feasibility Study of Automated Quality Control and Component Handling in a Plastic Flange Deformation Process". Jakob och Isak har gjort sitt examensarbete i samarbete med Alfa Laval (Ronneby).
Alexander Barlo från Maskinteknik har varit handledare och Johan Wall examinator. Examensarbetet kan laddas ner här: https://urn.kb.se/resolve?urn=urn:nbn:se:bth-24696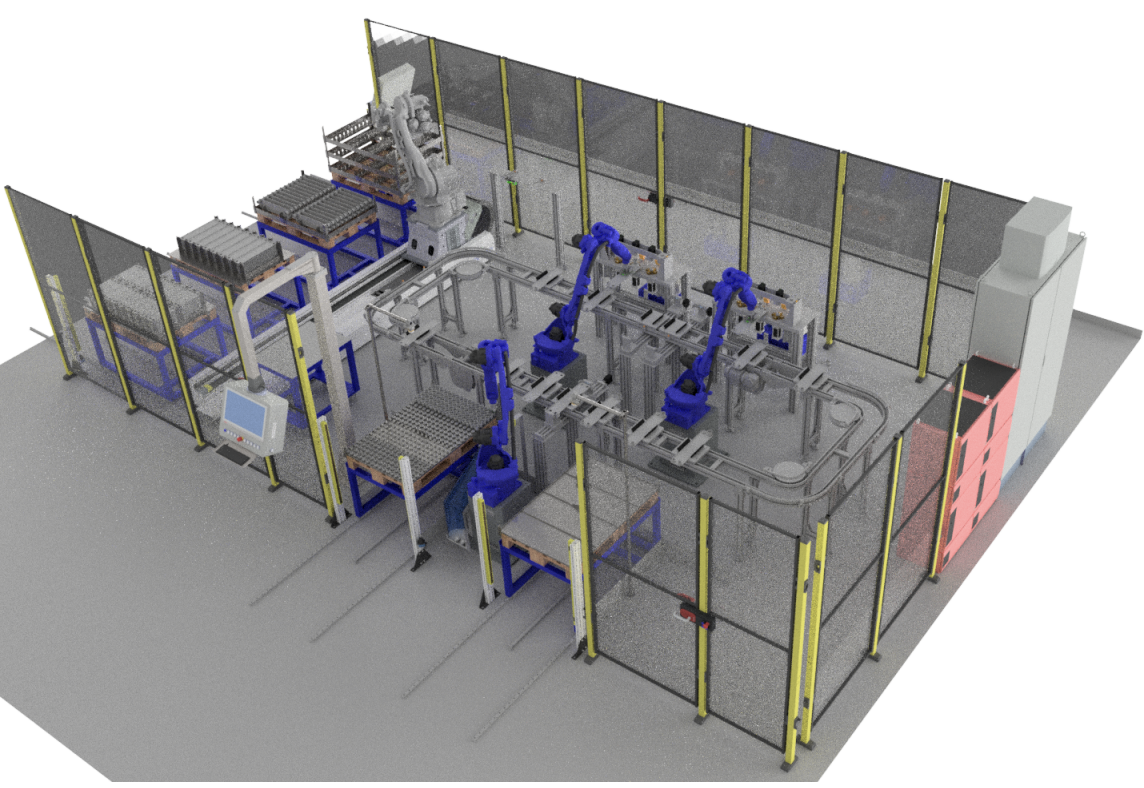 Tidigare pristagare från maskinteknik här.