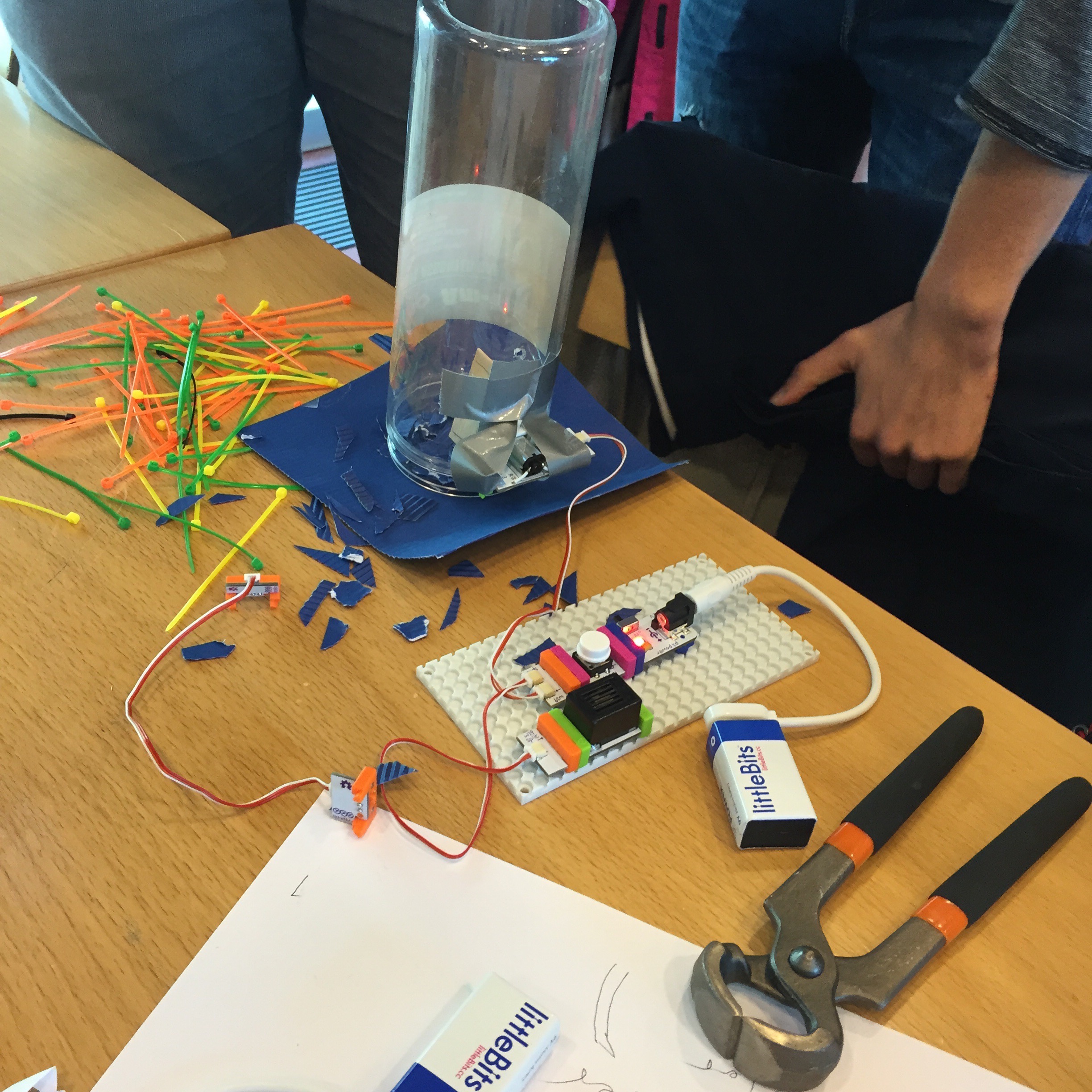 LittleBits school workshop
During a day, 9th grade kids were invited for an innovation workshop. Exploring efficiency (through assembling a torch faster and faster), planning, and innovation was the task at hand. Using littleBits, Lego Mindstorms, 3D printing and lowtech workshop material we explored the process of needfinding, ideation, and prototyping of solutions. Professor Tobias Larsson and PhD candidate Massimo Panarotto led the day.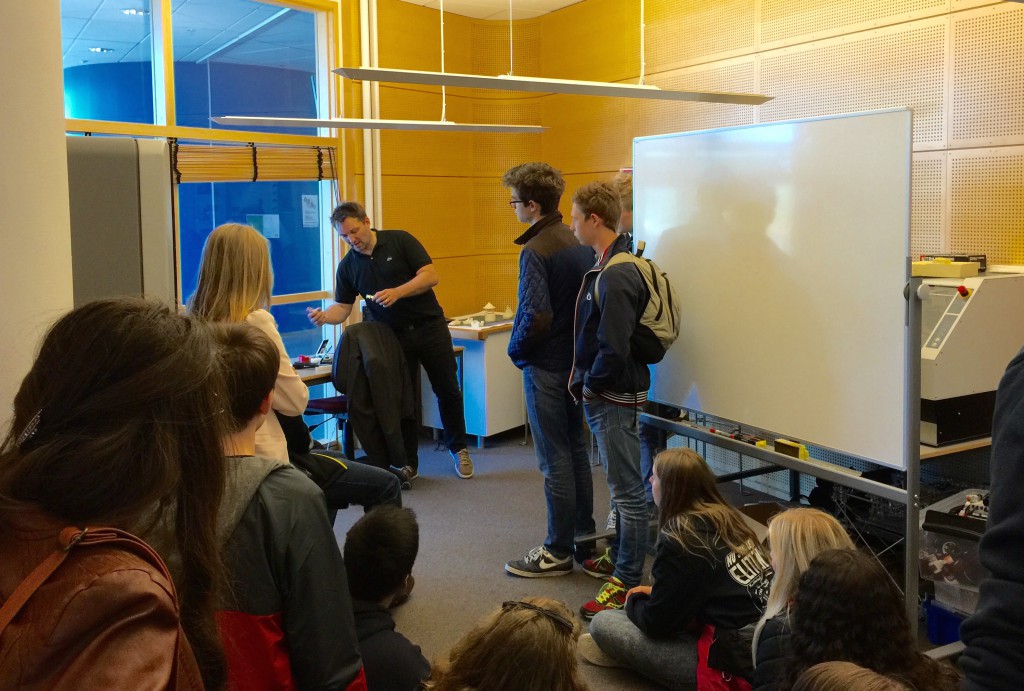 Using the statement of "waste to value" the kids formed teams and created prototypes.