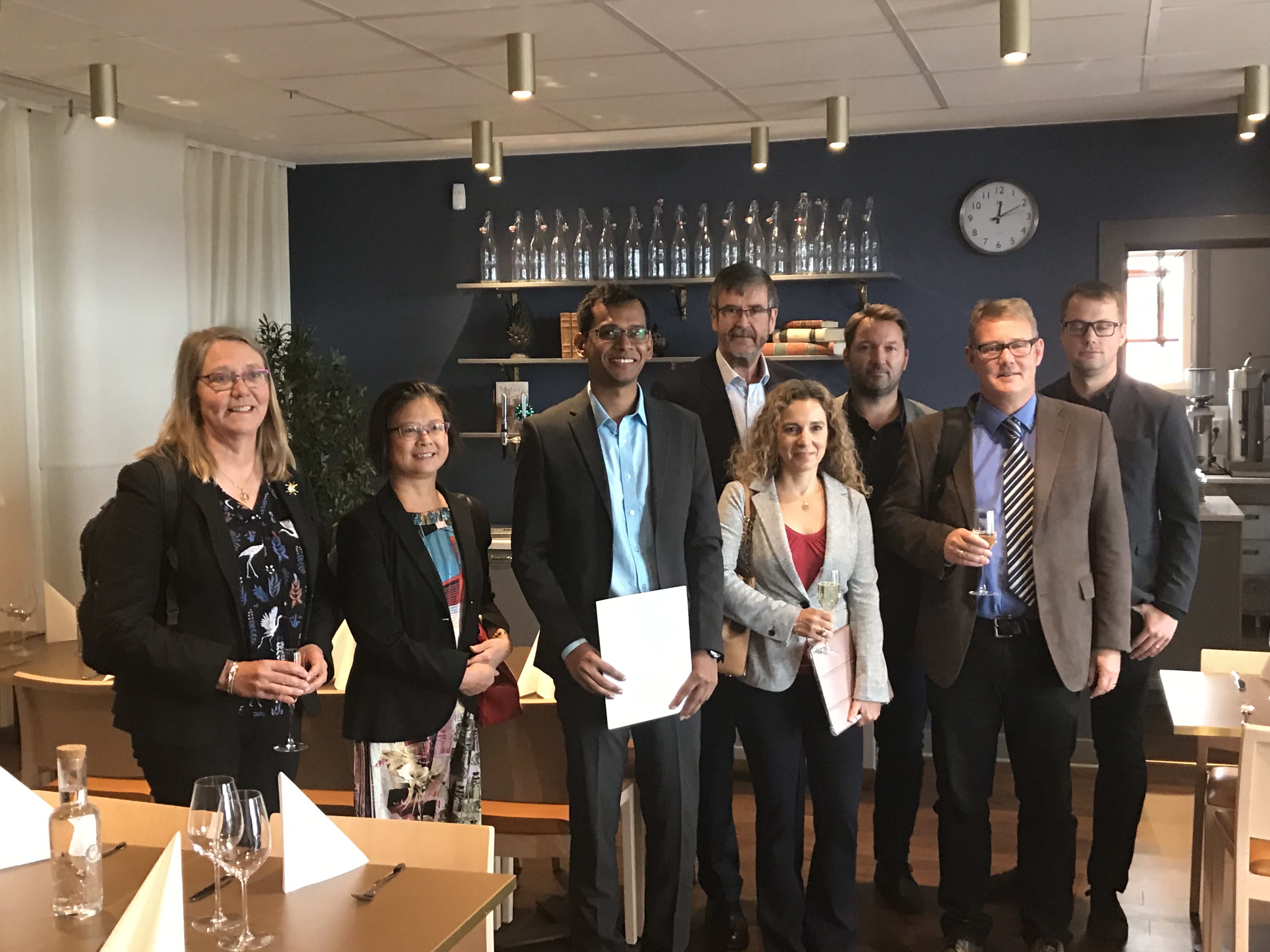 Congratulations Shafiqul Md Islam, PhD!
Today, Shafiqul had a morning of presentation and discussion as he defended his PhD thesis "Fracture and Delamination in Packaging Materials: A Study of Experimental Methods and Simulation Techniques" in front of family, friends and colleagues at Blekinge Institute of Technology.
The research has focused the development of building blocks for complete package-opening FE-simulation. The studies (experimental and simulated) have focused on mechanical testing of packaging materials' fracture and delamination; especially shear fracture. Use of tools like digital image correlation (DIC) and scanning electron microscope (SEM) had aided to the strain measuring technique and observation of fractured and delaminated surfaces respectively.
Packages are the means of preservation, distribution and convenience of use for food, medicine and other consumer products. The introduction of a new package-opening technique for a better opening experience requires additional prototype development and physical testing. In order for the design process to be more rapid and robust, finite element (FE) simulations are widely used in packaging industries to compliment and reduce the amount of physical testing.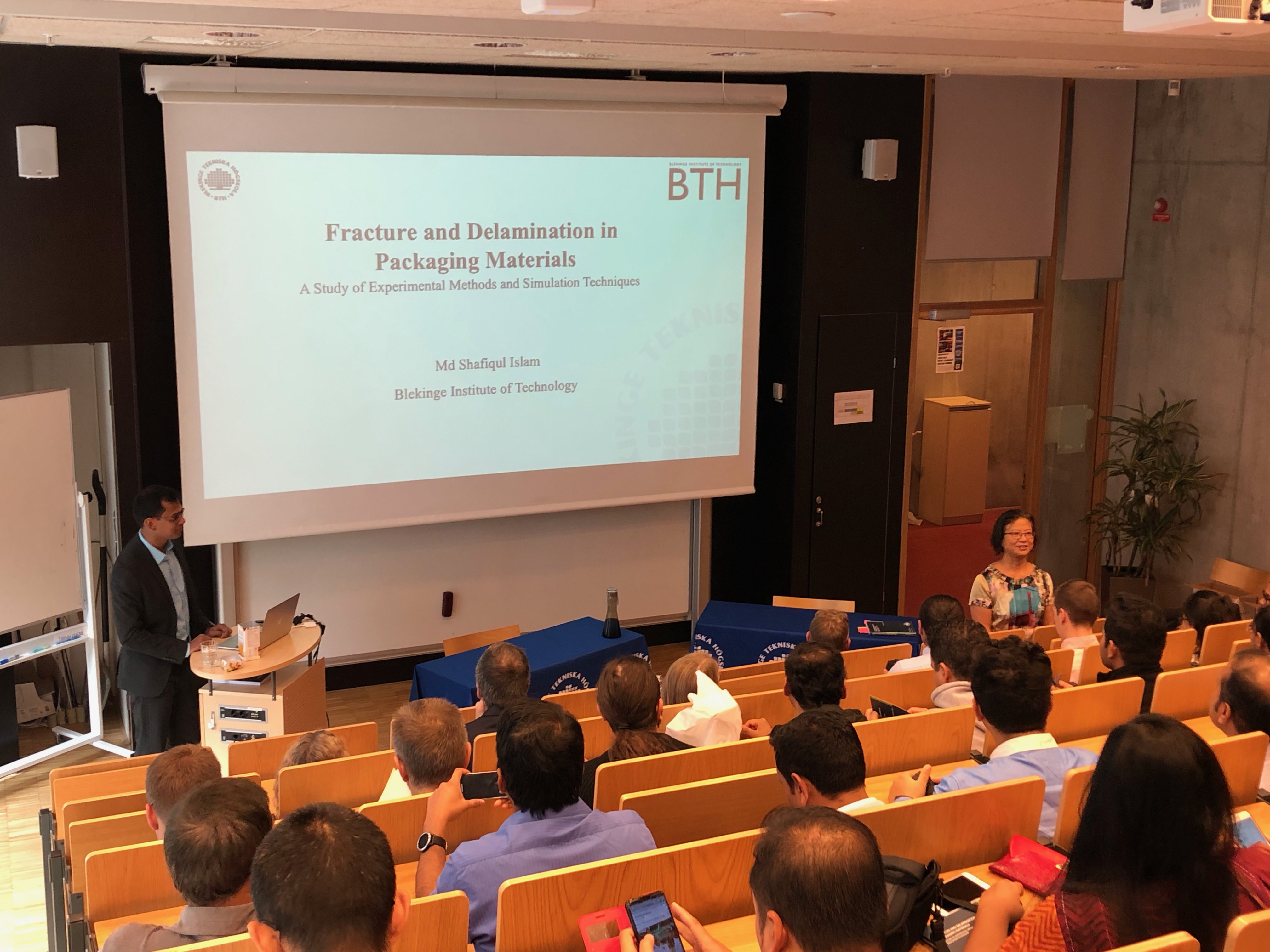 The research was mainly carried out within the research project Model Driven Development and Decision Support (MD3S) research profile at Blekinge Institute of Technology (BTH). MD3S is an initiative financed by the Swedish Knowledge and Competence Development Foundation (Stiftelsen för kunskaps- och kompetensutveckling). Shafiquls research partners has been TetraPak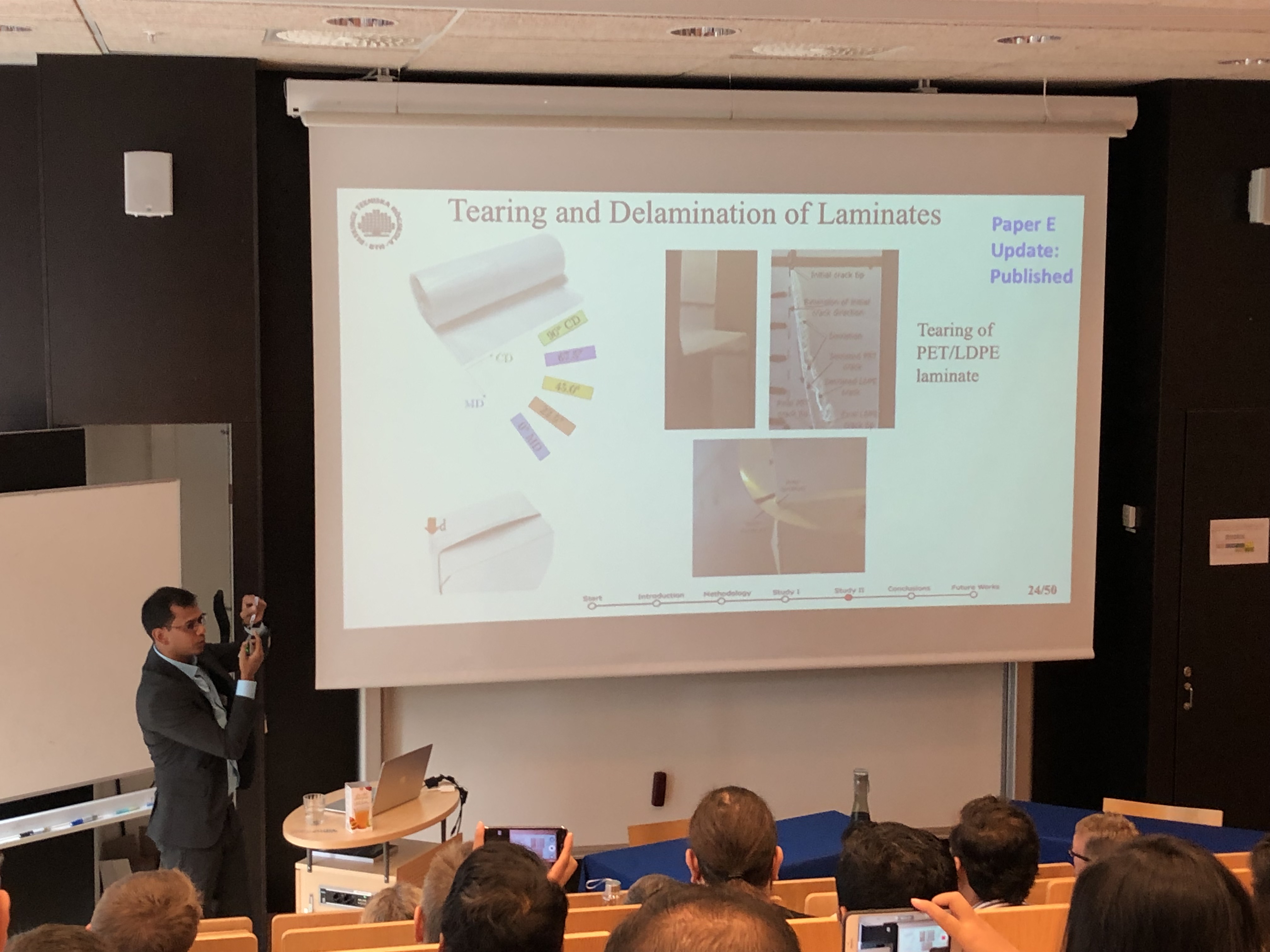 After detailed scrutiny by the opponent Prof. Martin Kroon (Linnaeus University) and final approval by the grading committee, composed of Prof. Ulf Stigh, (University of Skövde), Prof. Maria Charalambides (Imperial College London, United Kingdom) and Assoc. prof. Ingrid Svensson (Lund University) Shafiqul finally got the chance to nail his thesis to the wooden plank, signalling that it is DONE!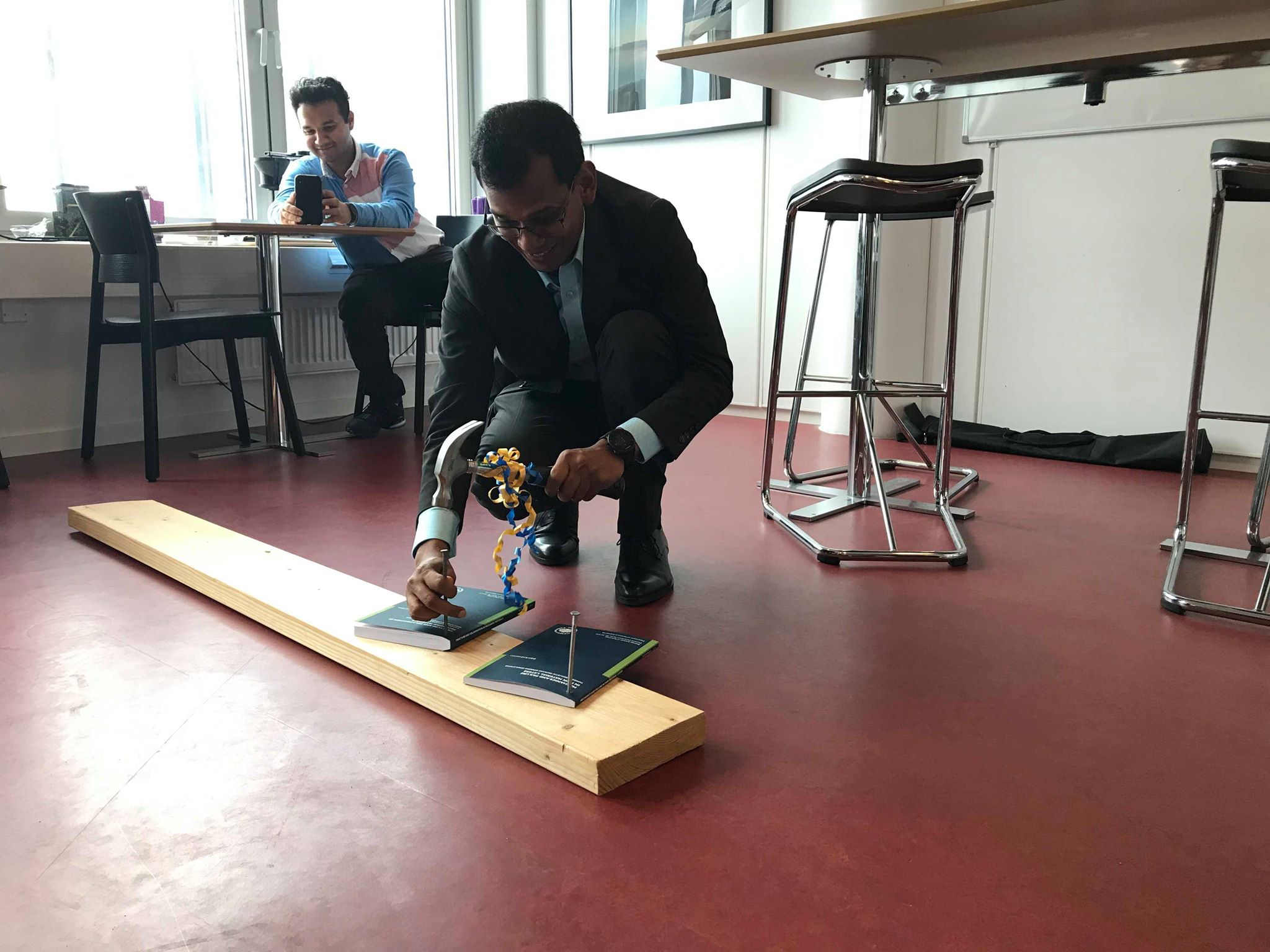 Supervisors of the research has been Prof. Sharon Kao-Walter and Dr. Christian Johansson Askling, and examiner Prof. Tobias Larsson, BTH.
We gratulate our newest PhD on an important milestone in his research carrier!
Links
For more information, Shafiqul Islam, shafiqul.islam@bth.se.