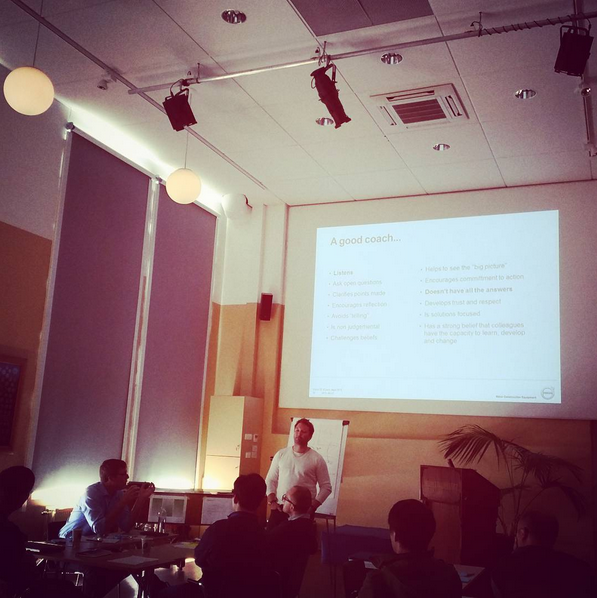 Volvo CE Specialist & iCoach days 2015
The yearly gathering of global innovation coaches (iCoaches) and specialists took place for some days in Eskilstuna. The Munktell Museum provided an excellent back-drop, and inspiration, with the 180 year industrial history behind Volvo Construction Equipment.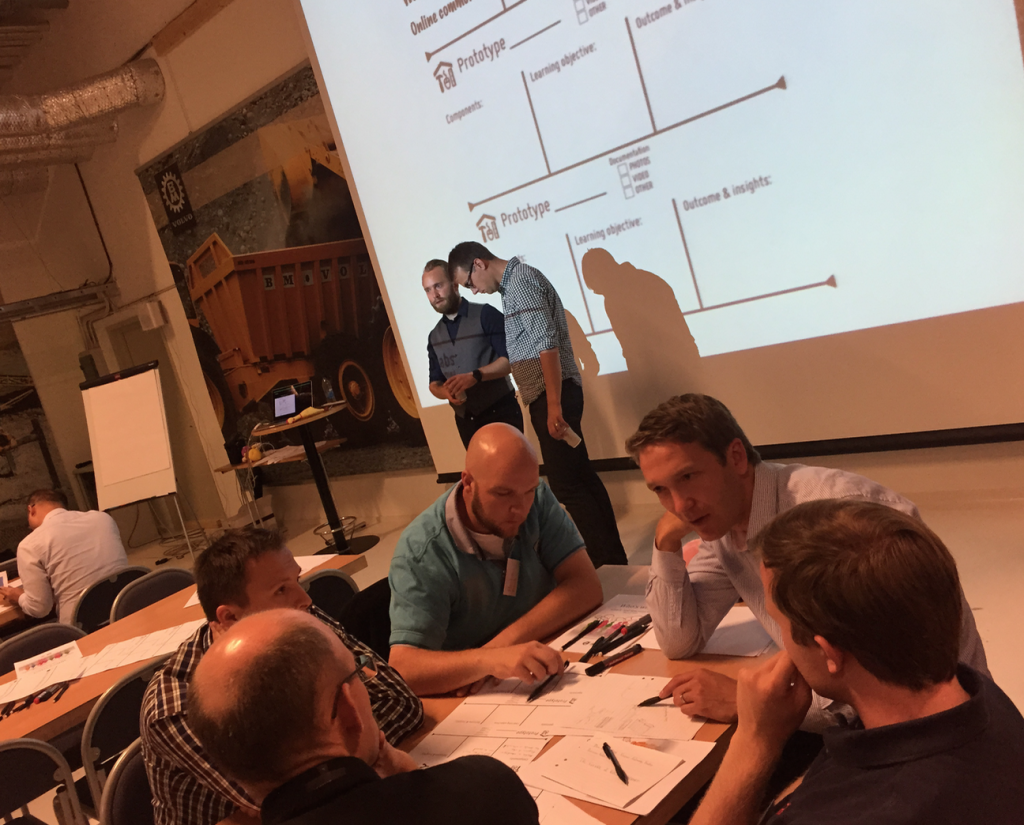 The BTH research team of Professor Tobias Larsson, and Assistant Professor Christian Johansson (boosted also with entrepreneur Sebastian Sjöberg) supported VCE within the frames of the research partnership (Model Driven Development Research Profile), and the fact that Volvo CE is a "in real life"-partner with BTH.
Starting with inspirational talks from VCE staff and Professor Larsson to brief the crew of strategies of VCE, technology domains and innovation, the team entered into workshop mode.
A 24 hour immersive workshop experience was one key ingredient, staged in the context of "10X" and exponential growth, challenging the participants to become entrepreneurs and innovators in their own business "skunk works" for the event. Trusting the process, participants where led from need to exponential solutions via the 10X canvas.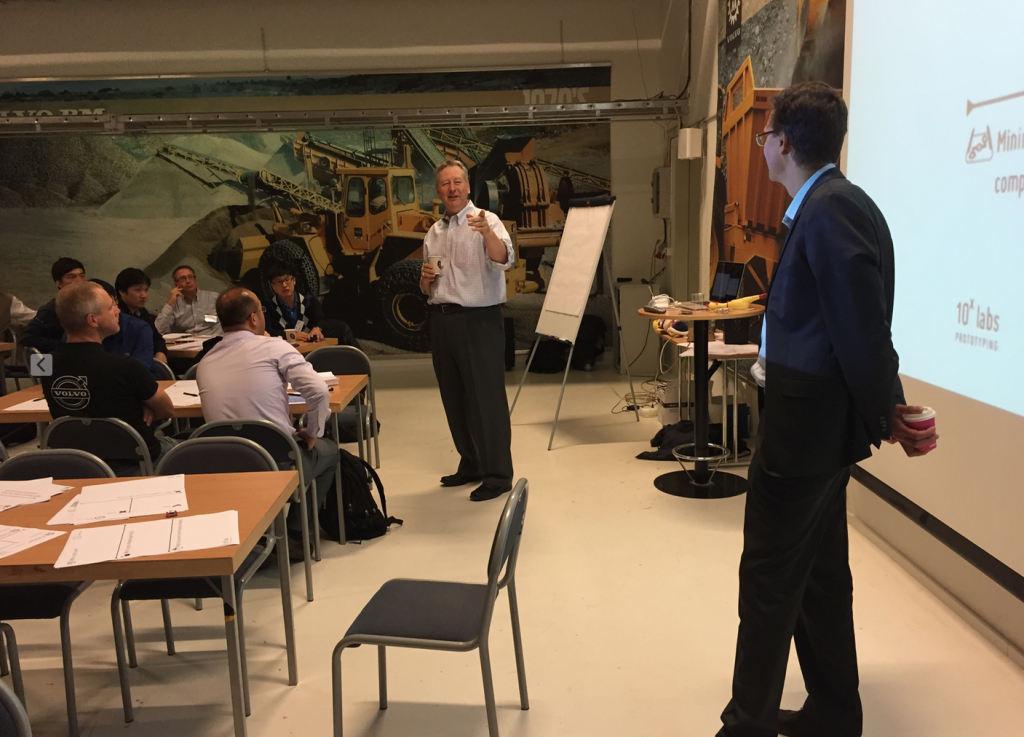 Emerging Technologies Director Jenny Elfsberg;
"This was the first time ever that we gathered the innovation coaches and the technology specialists in a joint event. The 10x workshop was an excellent way of bringing them together around the complex, important and demanding task to create a future for Volvo CE. The facilitation provided by Tobias Larsson, Sebastian Sjöberg and Christian Johansson made the teams step far outside their comfort zone and go for concepts that dealt with the growing population in Africa, transport of material to far-away and hazardous places, plus many other solutions that adds value to customers, the society and the globe.
The 10x process was easy to follow and the outcome was very refreshing. In a company with our history it can be difficult to zoom out and look for the challenges instead of starting with the use of our machines, but with this step-by-step approach it worked fine. All well-established companies should do the same exercise at least once per year – it gives perspective, inspiration and actually several promising future business opportunities."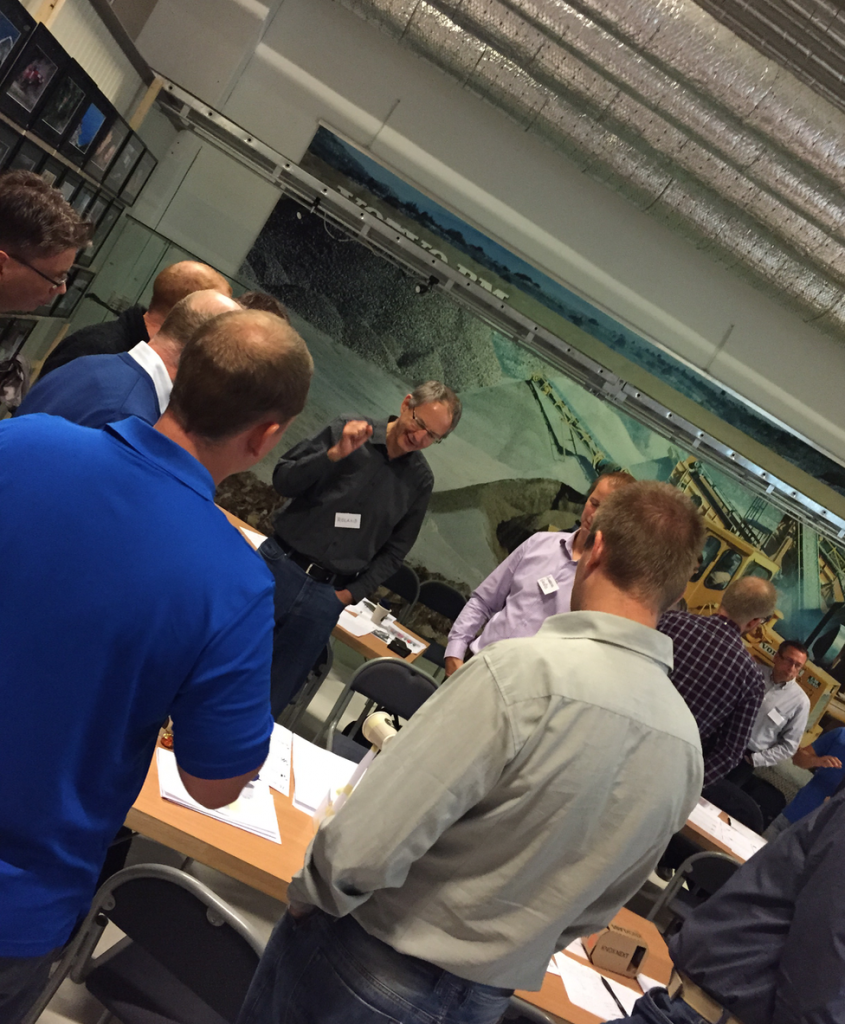 The final piece contained deepening the skills of innovation coaching via understanding coaching mechanisms and some tool oriented talks on virtual idea sharing.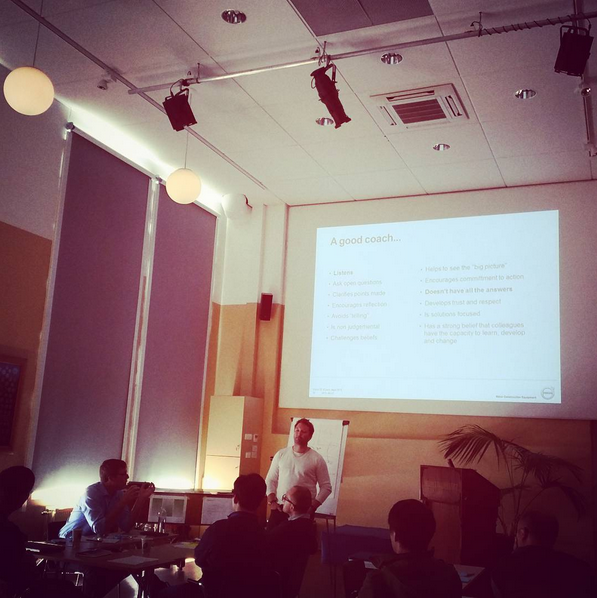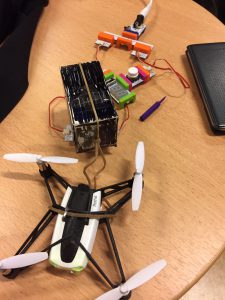 For more information, contact Professor Tobias C. Larsson, tobias.larsson@bth.se, Product Development Research Lab.