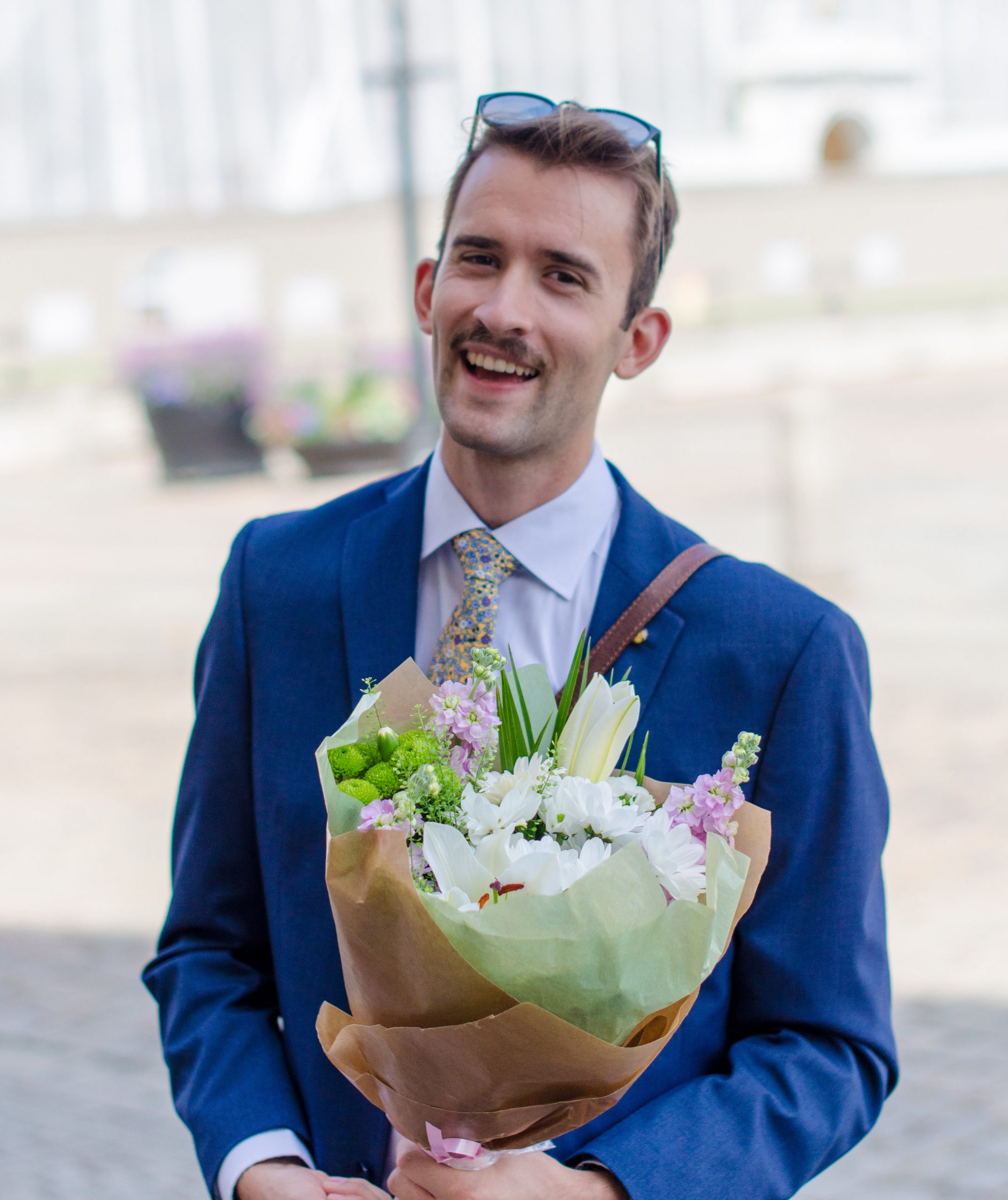 Welcome as a PhD candidate Carl Toller!
Carl Toller is a PhD candidate at BTH employed during November that will be working with the development of value driven design methods to support digital product-service systems development. Carl is part of the KKS research profile "Model Driven Development and Decision Support".
WHO ARE YOU AND WHAT IS YOUR BACKGROUND?
Starting off with the easy questions I see. in an attempt to describe myself justly, I would say that the person Carl stands on three legs. The first one is the fluffy, pink, and sparkling leg that does whatever it feels like doing. The second leg is a well-oiled powerhouse that can work non-stop if required. The last leg is this all-natural, a bit crooked, wooden leg that has been through a lot but is still standing. You can also say that I am, like most individuals, a bit complex and odd. It can take some time to get to know me, but it is usually a fun journey.
Moving away from the fuzziness, I have a background as a design engineer with a degree from Chalmers. I like to do side quests while I am on a journey so I have lived abroad twice (Germany and Netherlands), been president of a student union, worked on several boards, and say yes to stuff that pops up. Those that more than once also know that I am a runner and love coffee with friends. So, if you ever feel like a jog or a coffee with someone, just give me a call!
WHAT DO YOU DO IN RESEARCH?
If we are to boil it down to the core of my research, I would say that I look at how we can work with the needfinding process within a product-service system. In other words, how can you as a company better understand and facilitate the requirements and needs of your customer and in an effective manner map those to your offerings. significant energy is spent on understanding the market and technologies, the challenge then becomes how we can maximize this potential and make sure that as many hours as possible are spent on doing the right thing. My research goes further into depth, but I will leave that as a cliffhanger.
WHAT IS YOUR EXPERIENCE IN TEACHING?
Not so much, that is one of the reasons I started here. I want to learn more and support the creation of tomorrow's bright stars. I have done my fair share of coaching so that is something that I will bring to the table, both in education and collaboration.
WHAT DO YOU HOPE TO BRING TO THE BTH COMMUNITY AND PARTNERS?
First, I want to bring an additional mindset and challenge the way we think and work. I believe that the community is the core and source for success. We need to work together and utilize each other's potential; I hope to play a part in that. Hopefully, my research will expand the knowledge of the community and aid our partners in innovating even better solutions, more fit for the market.
What I will bring to the table I have yet to see.