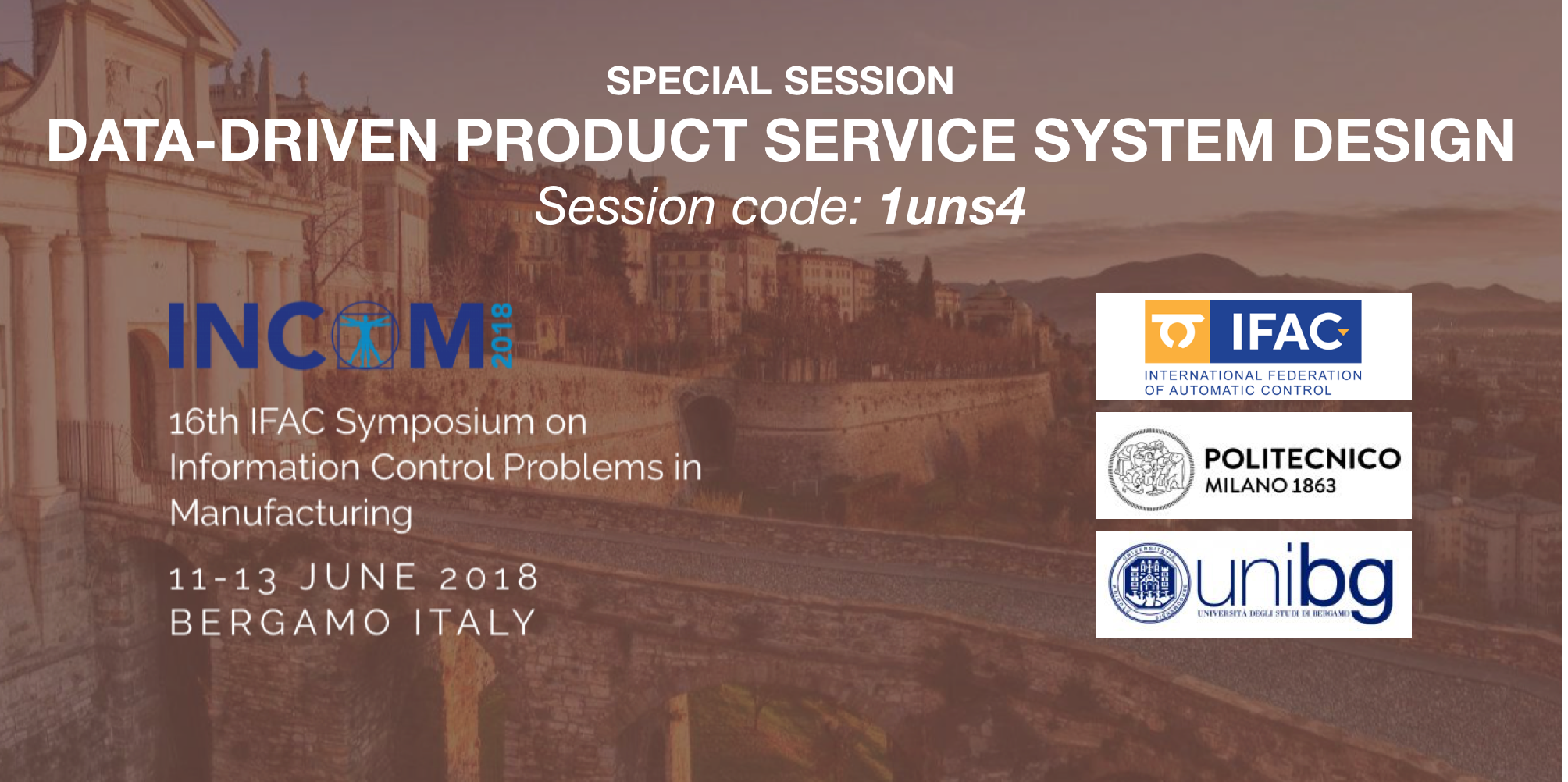 PDRL organises Special Session at INCOM'18
PDRL and the University of Bergamo organise a Special Session on the topic of Data-Driven Product Service Systems Design (DDPSSD) at INCOM 2018.
The session invites both theoretical contributions and industrial case applications, with the aim of promoting conjoint research efforts between data scientists and PSS researchers for the development of innovative practices, methods and tools for Product Service Systems design. Examples of topics for the Special Session include (but are not limited to):
Theories and principles of DDPSSD
Methods and tools for DDPSSD
Case studies on DDPSSD
Industrial demo and pilots for DDPSSD
Industrial challenges in DDPSSD
Technology enablers for DDPSSD
Radical Innovation and DDPSSD
DDPSSD and multidisciplinary optimization
Design automation and DDPSSD
Uncertainty issues DDPSSD
DDPSSD in education
Algorithms for DDPSSD
The full call can be found at this link.
All manuscripts must be electronically submitted through the Conference Manuscript Management System. Please check the full submission procedure reported in the conference website.
Please remember to select the correct Special Session Code when submitting your manuscript: 1uns4.
Deadlines:
Draft papers submission deadline: 31st October 2017
Notification of acceptance: 12th January 2018
Full papers submission deadline: 16th February 2018
Early registration deadline: 2nd March 2018
Late registration deadline: 1st April 2018
Conference date: 11th-13th June 2018