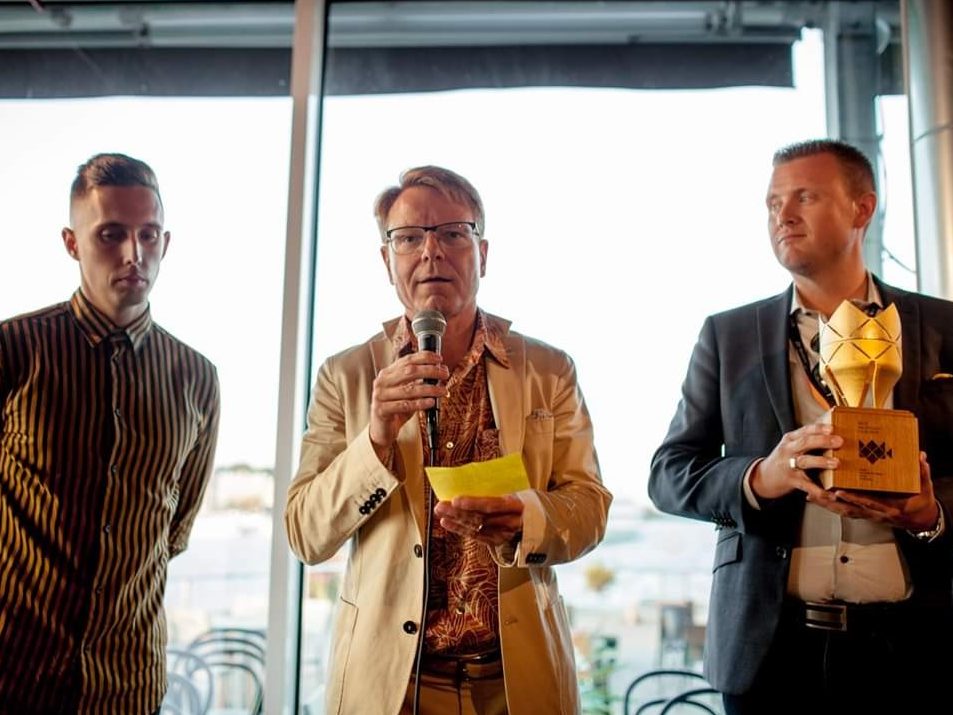 PDRL designed the CIFF award
When opportunity arise, we like to support local initiatives and entrepreneurs. So, when Carl International Film Festival (CIFF) approach us with their idea for a new award we were more than willing to listen. Henrik JP Åkesson, head of festival, envisioned an award that was a three dimensional version of their logotype. He also had an idea that the winner of the award should be crowned during the ceremony.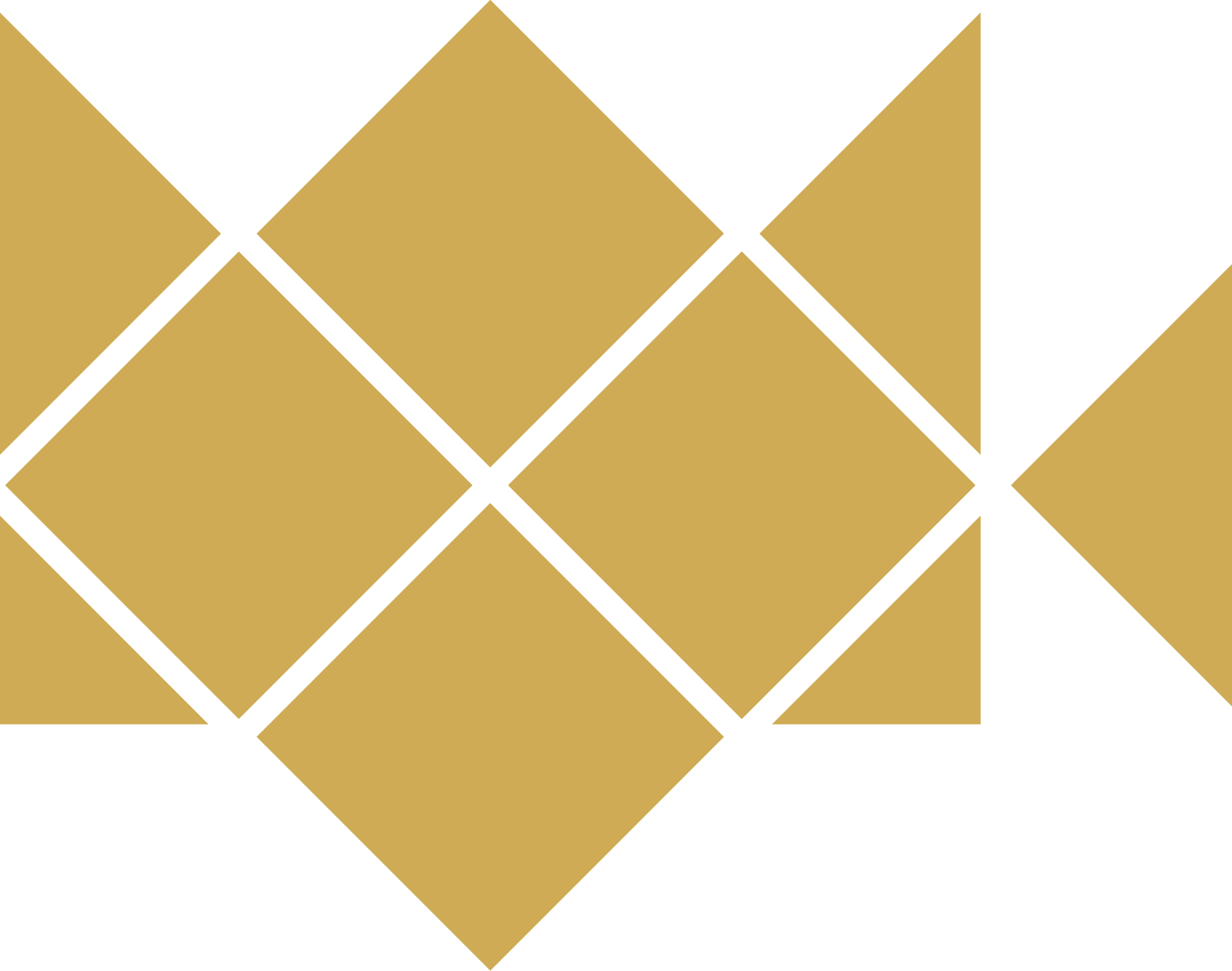 – Projects like this enables us to walk-the-talk, practising what we teach in the lecture room. In this particular case we also got the opportunity to test metal additive manufacturing, first hand experiencing benefits and drawbacks of the technology, says Johan Wall.
"Projects like this enables us to walk-the-talk"
Initially a few different concepts was created in quick design loops. All concepts start as digital representations and, for the more promising concepts, ending with physical prototypes manufactured using the 3D-printers in our Makerspace. Final version was a two-part design, a base with a crown on top that could be used to crown the winner.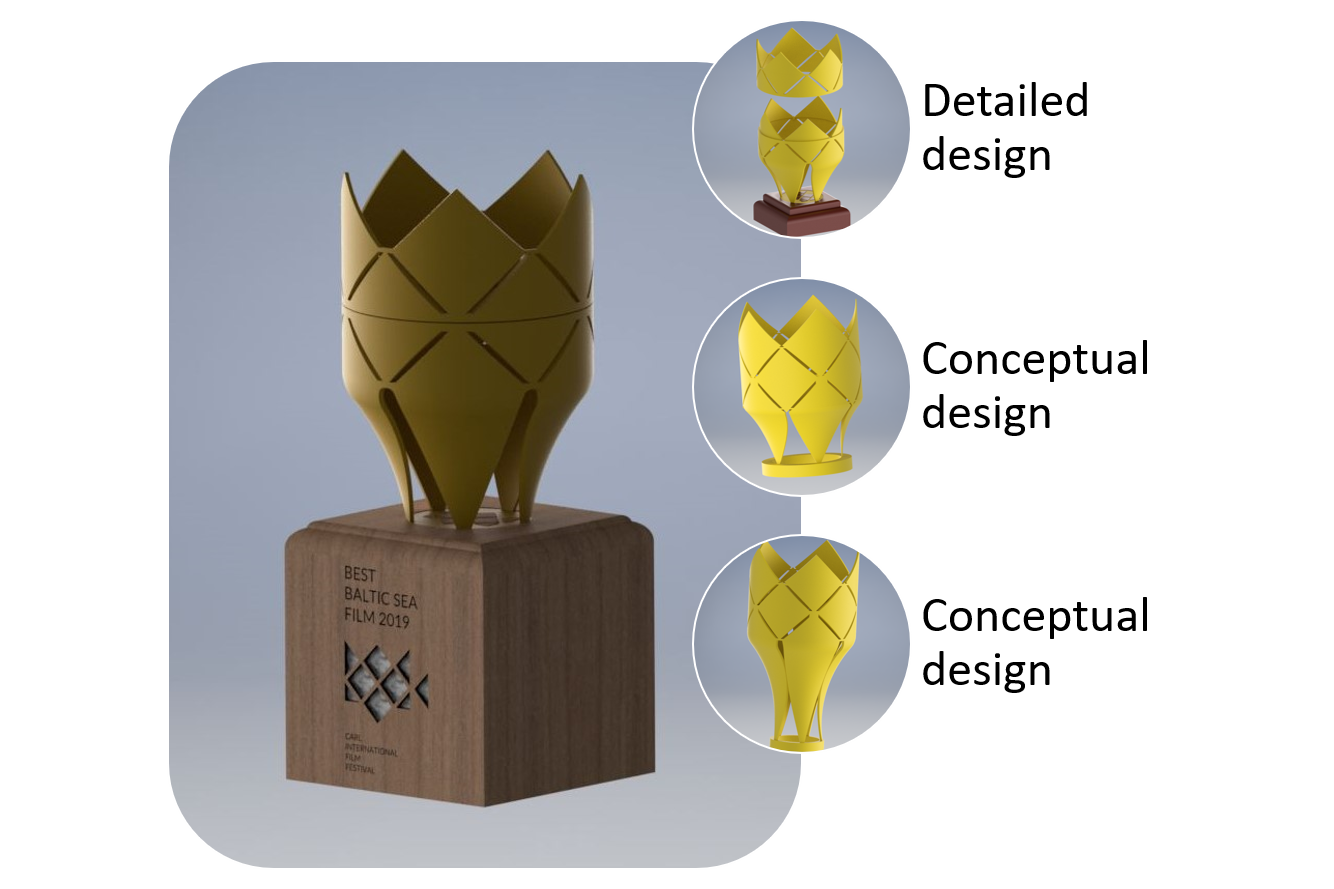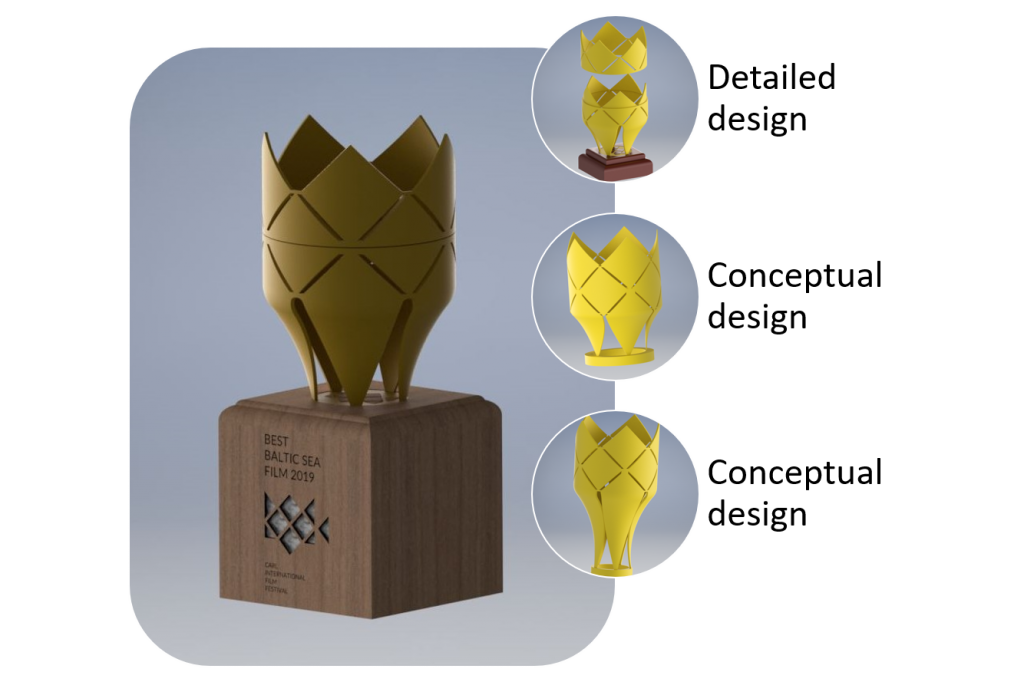 The 3D-printed trophy was gold plated and attached to a foot made of Oak. Oak was selected as it represents the heritage of the county of Blekinge. To make sure the two-part design stayed together, a series of Neodymium magnets were added to the crown. Except for the metal additive manufacturing, the award was manufactured in our Makerspace. Taking full advantage of the available capabilities, the oak foot was CNC milled and laser engraved.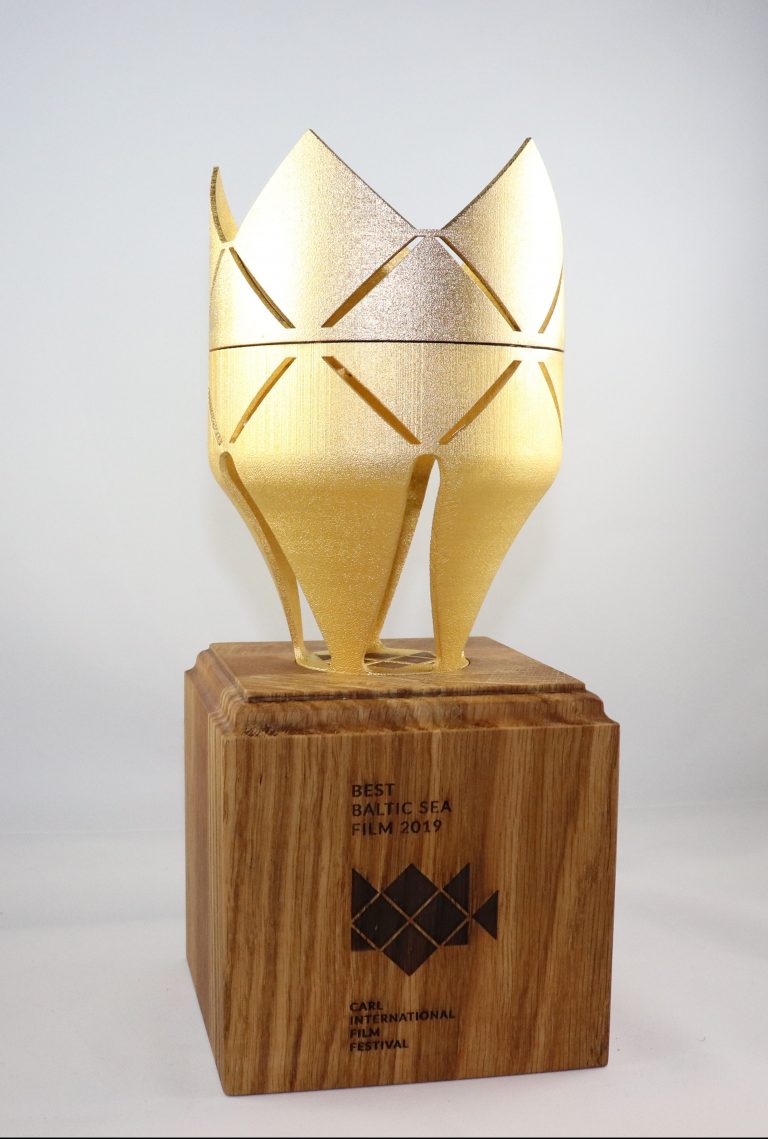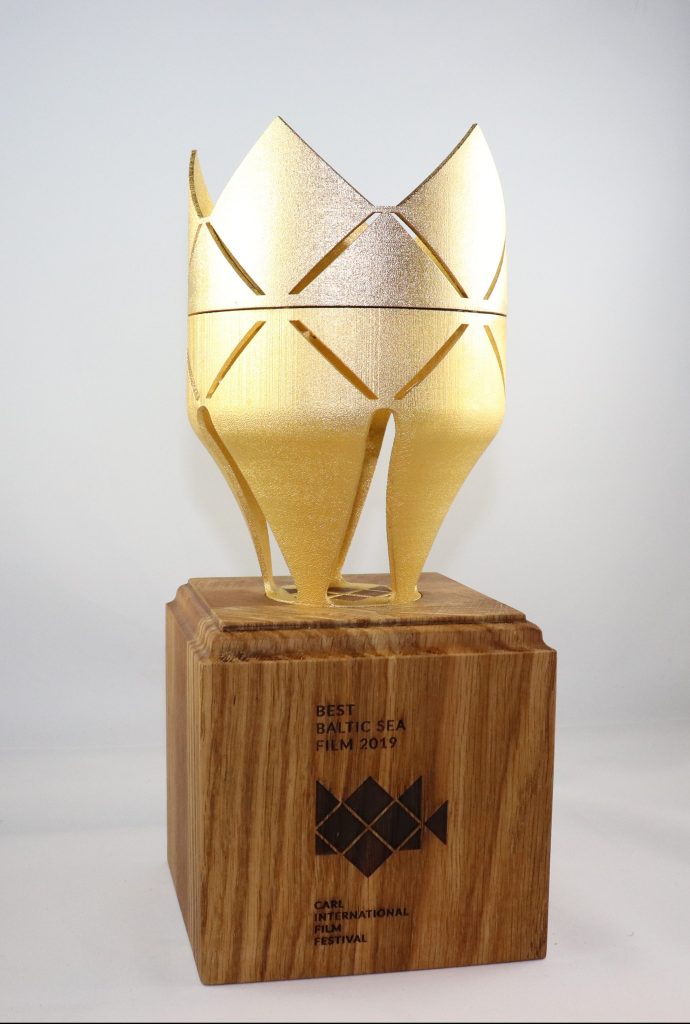 – New, potentially disruptive, technologies (like additive manufacturing) are very interesting to explore. Still, before being fully adopted all the up- and donwsides must be explored. In the design process of creating this award it has been great to understand the pitfalls, and benefits, of metal additive manufacturing. Something both we, and I also think Henrik JP Åkesson, learnt during the process, says Tobias Larsson.
The award was presented at the award ceremony on the 27th of August at restaurant Sjörök in Karlskrona by our vice chancellor Mats Viberg.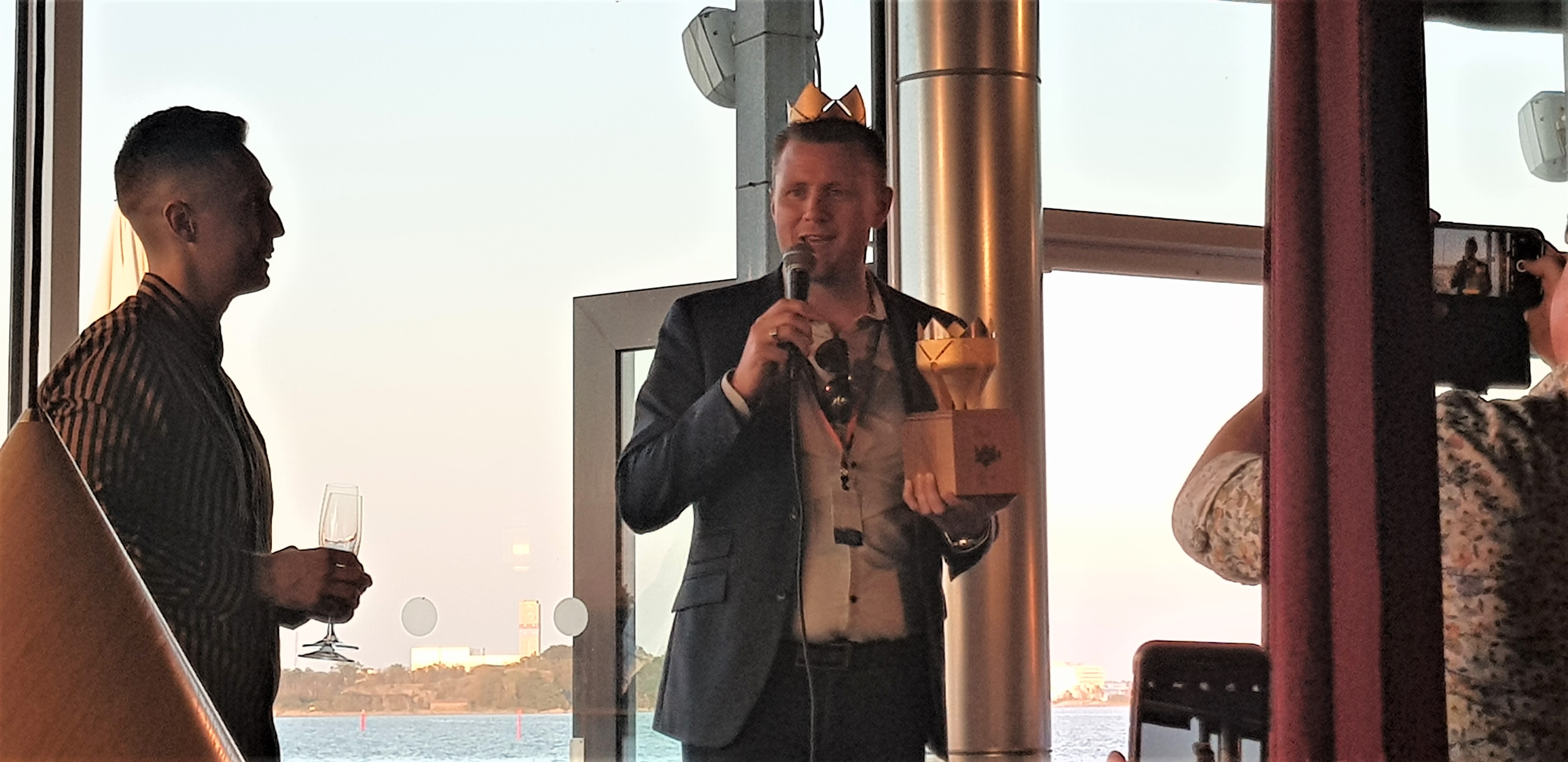 We congratulate the winner of 2019 Baltic Sea Competition 'And Then We Danced' and the director Levan Akins. Read more about the winner here (in Swedish).
2020: For 2020 the digital model were used for a casted version of the prize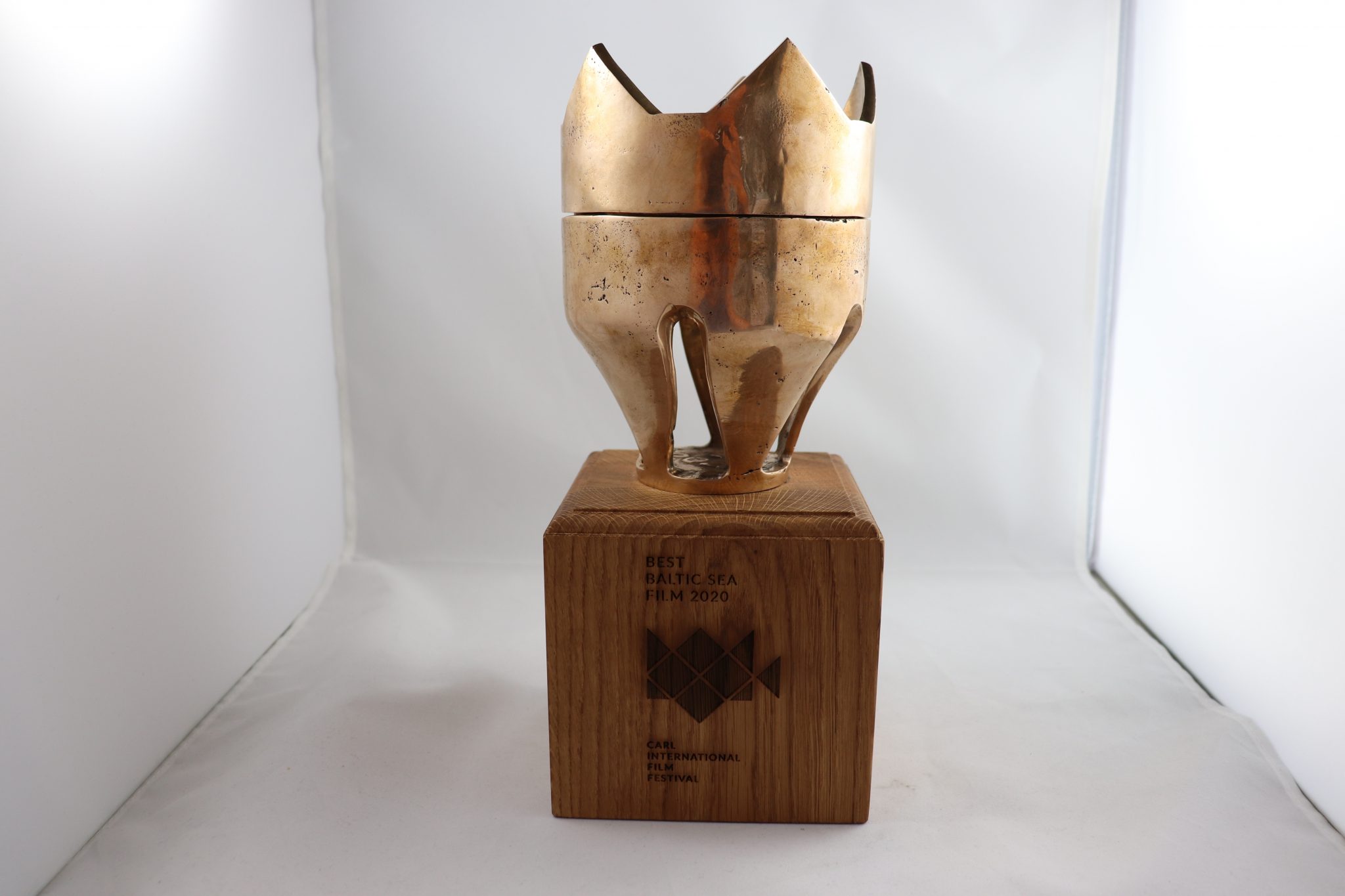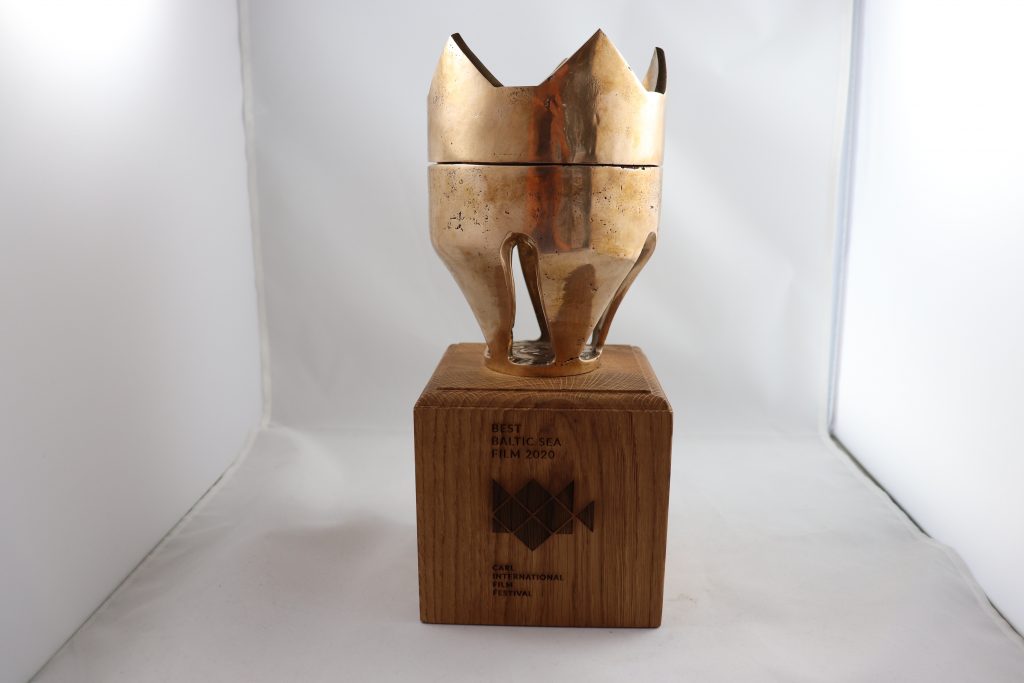 Contacts