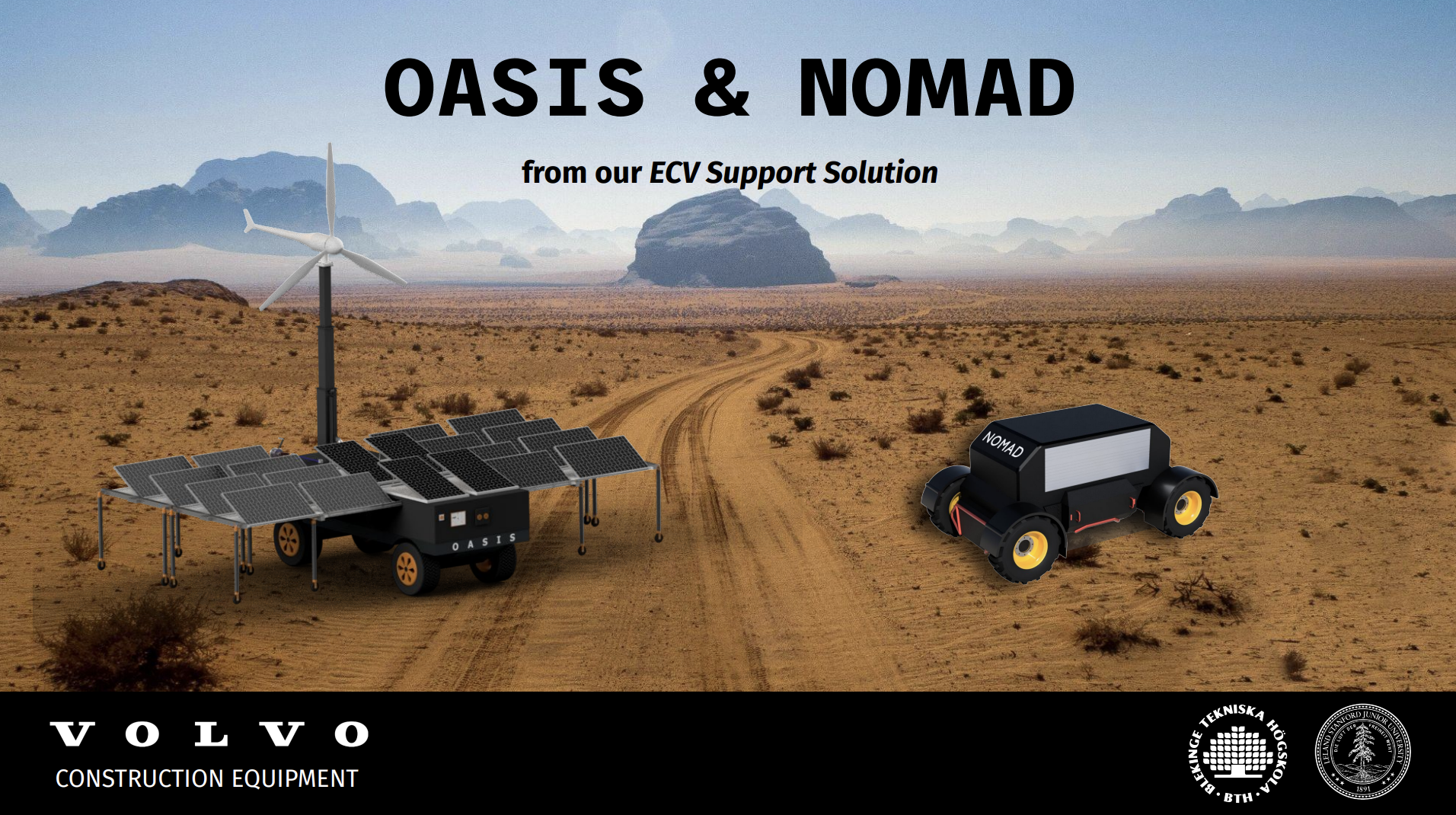 Oasis/Nomad renewable energy solution presented at Stanford EXPE
Oasis & Nomad; a combined solution delivering green energy to site vehicles at construction sites, was presented at the Stanford University final design exhibition EXPE last Thursday. Four final-year engineering students from BTH along with their six American collaborators from Stanford University's mechanical engineering program presented and demonstrated their solution at Stanford. In their capstone project, ME310, which runs from October to June, they move in a Design Thinking process through phases of needfinding, ideation, prototyping, and more to arrive at a final detail designed product to display at the final exhibition, the EXPE.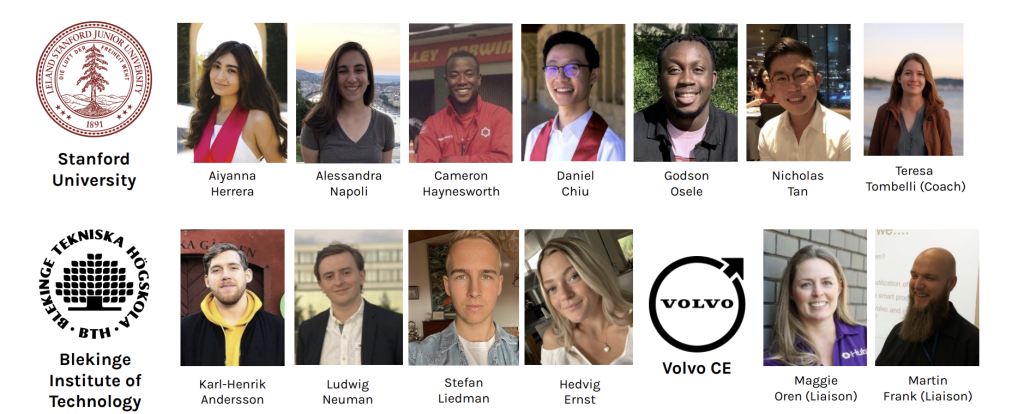 The students have collaborated with Volvo Group (with Lab Hub 355 Silicon Valley, Volvo Connected Solution as coordinating part) and Stanford University to design, engineer, and produce a product for sustainable energy production and distribution in construction sites with limited or non-existing grid infrastructure.
Today, 98% of the energy comes from diesel in the construction industry. Heavy equipment has run on fossil fuel for nearly 130 years, but now Volvo Construction Equipment and its competitors are developing sustainable alternatives in the form of electric construction vehicles. Where connection to grid infrastructure is impossible, contractors need to use diesel generators or truck their machines to charging points. This practice is not sustainable, and hence Volvo CE asked the students to develop a new concept of a product system that would allow site managers to maintain uninterrupted operations much nearer the construction site. 
The students developed Oasis as a source of electricity for the site. It produces locally sourced green electricity where it is needed by deploying a modularized and customizable combination of solar panels, wind turbines, and other sources as is required to meet the conditions at the site.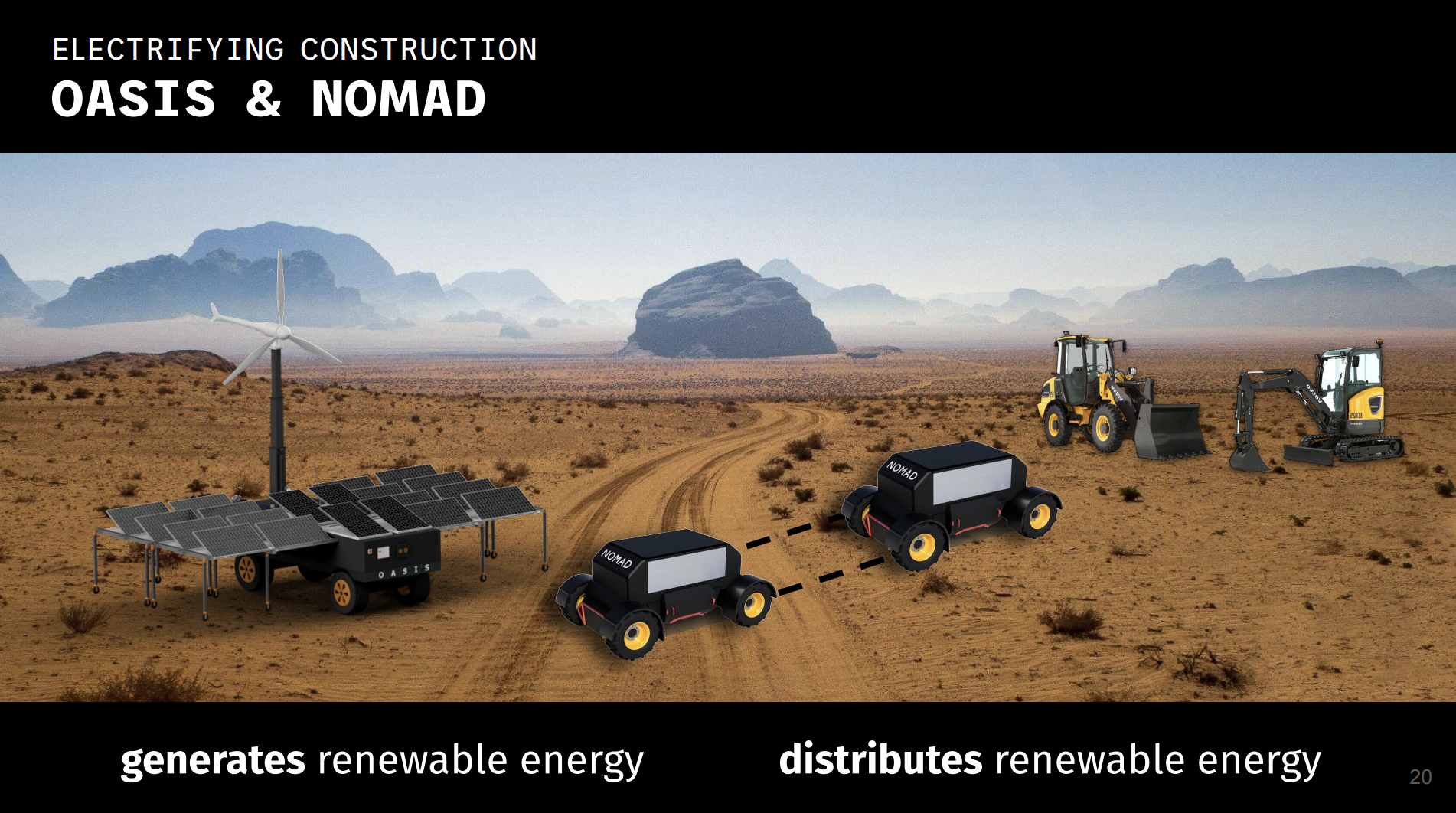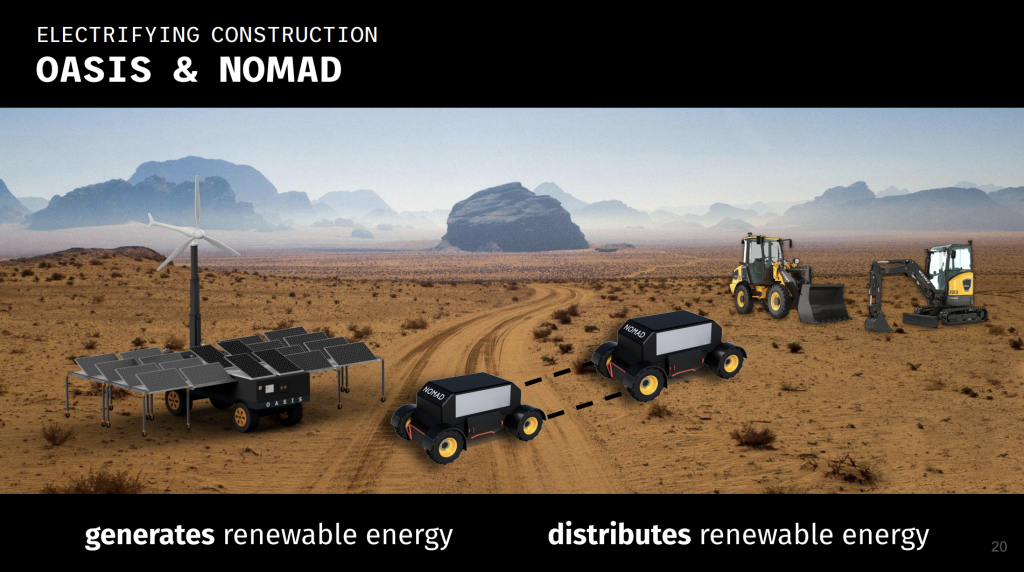 With Oasis, the contractor will be able to produce the required energy nearby where the machines operate. Therefore, it will provide unique capabilities to support the deployment of sustainable construction machinery in the most demanding environments where permanent infrastructure is either missing or damaged. 
To accompany Oasis, the team developed Nomad, which is a mobile energy distribution system designed to distribute the energy generated by Oasis to the machines working on the site. It is conceived to be built on Volvo CE's autonomous TARA platform which is shared with its range of autonomous electric haulers. Inside Nomad we'll find second-life lithium-ion batteries, which will be sourced from Volvo's decommissioned or upgraded construction vehicles. Nomad is equipped with enough capacity to charge two electrified compact excavators for one work shift.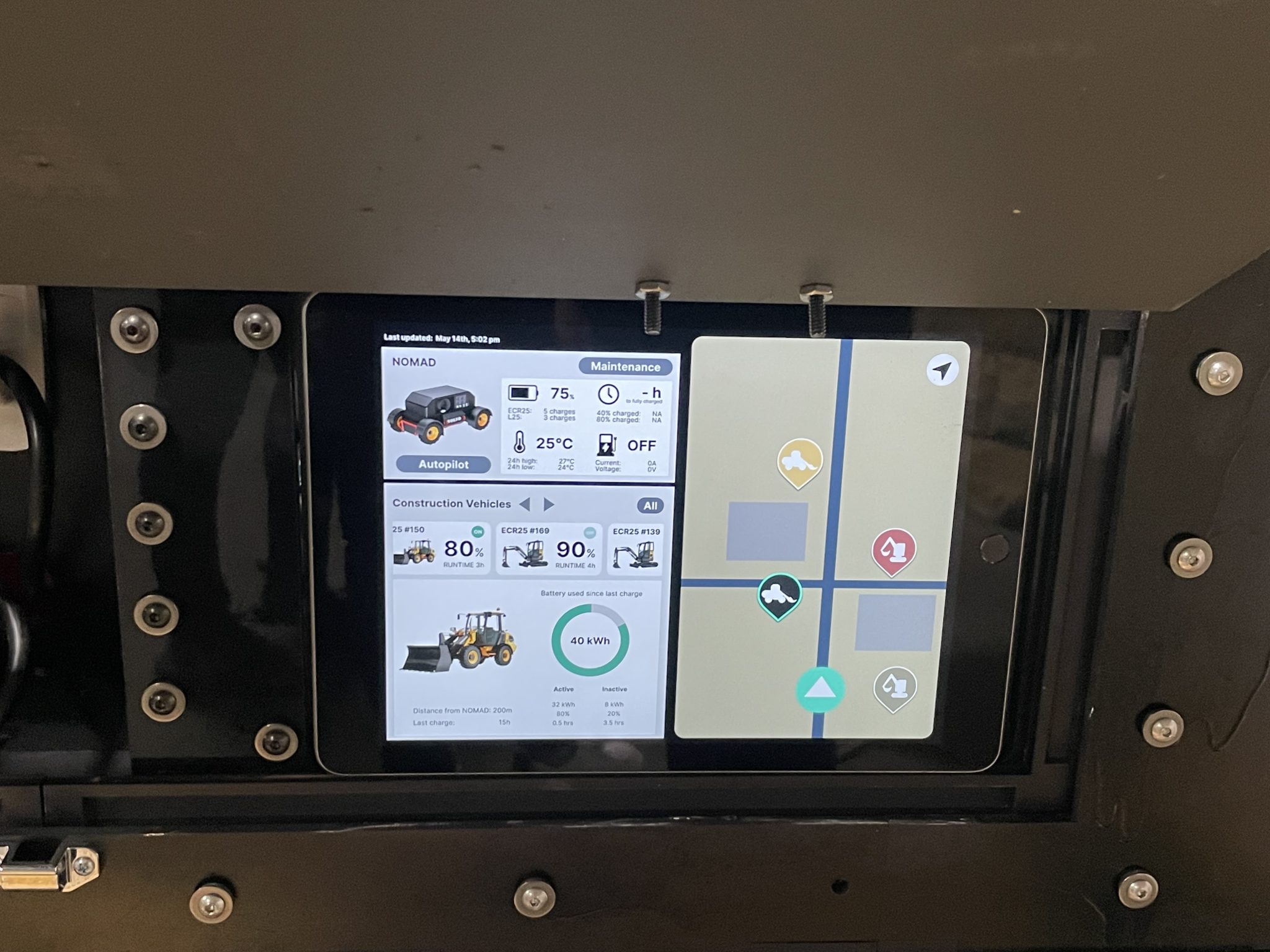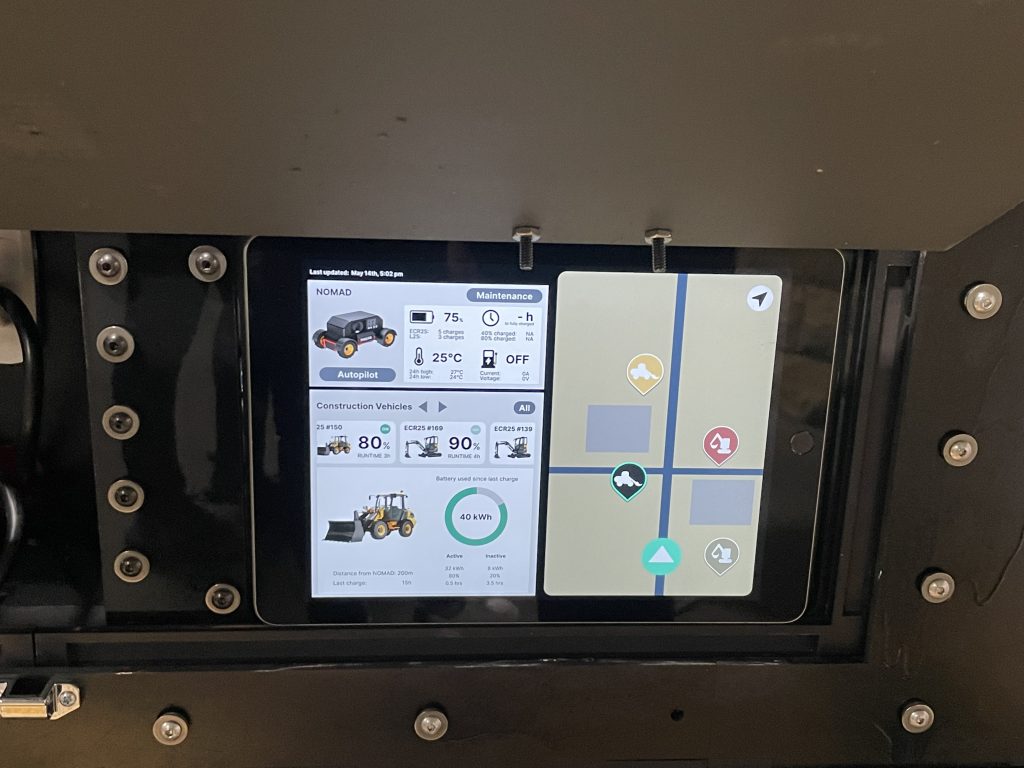 With Nomad, the site manager has the opportunity to locate Oasis at a position that draws maximum benefits from the geographic and meteorological conditions on the site, while minimizing any disruption in site operations, which are known to be dynamic and sometimes a bit chaotic with several large construction machines needing to work in concert to optimize productivity.
"The students this year grappled with a problem that is all too familiar in the transition to electric mobility. By taking the long view on this problem they were able to develop a complete solution that could assist with the initial transition as a proof of concept while being able to adapt with rapidly advancing supportive technologies", says Ryan Ruvald, PhD candidate at BTH and also a coach in the project.
The students have further developed a Product-Service System with soft components that assists the site manager in selecting and deploying a tailor-made seamless system to maximize productivity while maintaining resilience towards any disruptions in the site operations.
"Together we have developed not only one but two products that we are very proud of.
It has been an intense and exciting journey where we have been able to run the project ourselves and delivering the outputs we want. I really enjoyed that we could follow the whole process, from needfinding and ideation to building a physical product. The thing I will bring with me for the rest of my life is that hard work pays off and that one should never
give up. I am very thankful for getting the opportunity and experience to be a part of ME310", says Hedvig Ernst, BTH student participating in the project.
"In their degree project, the students have developed a piece of very exciting equipment with great potential to be an innovation that can transform how energy is sourced in off-grid locations, such as developing areas and places of natural disasters. They have developed a prototype that intriguingly demonstrated the approach's potential and that attracted much attention at a recent fair at Stanford University," says Christian Johansson Askling, Assistant Professor at BTH and also coordinator for the ME310.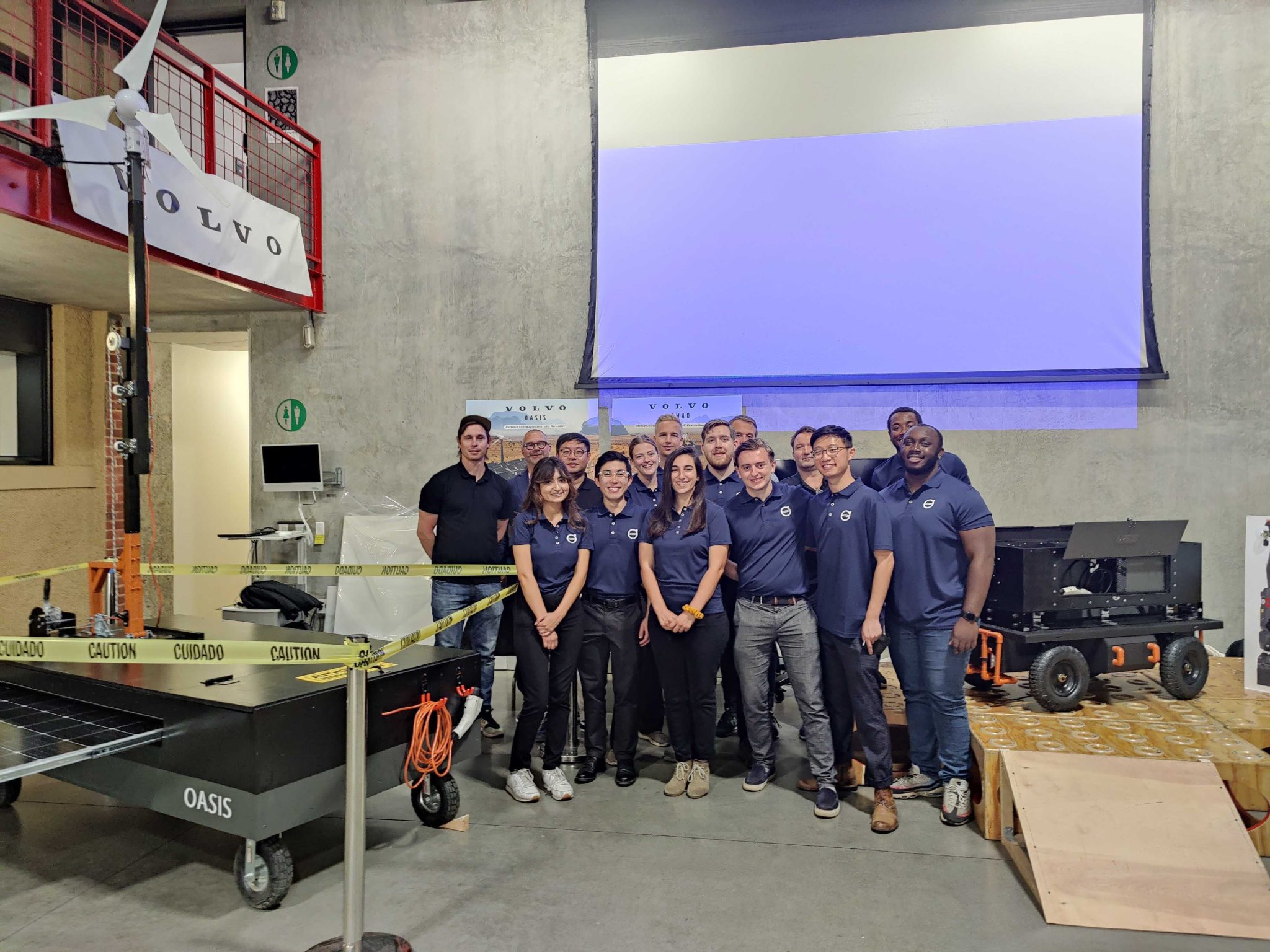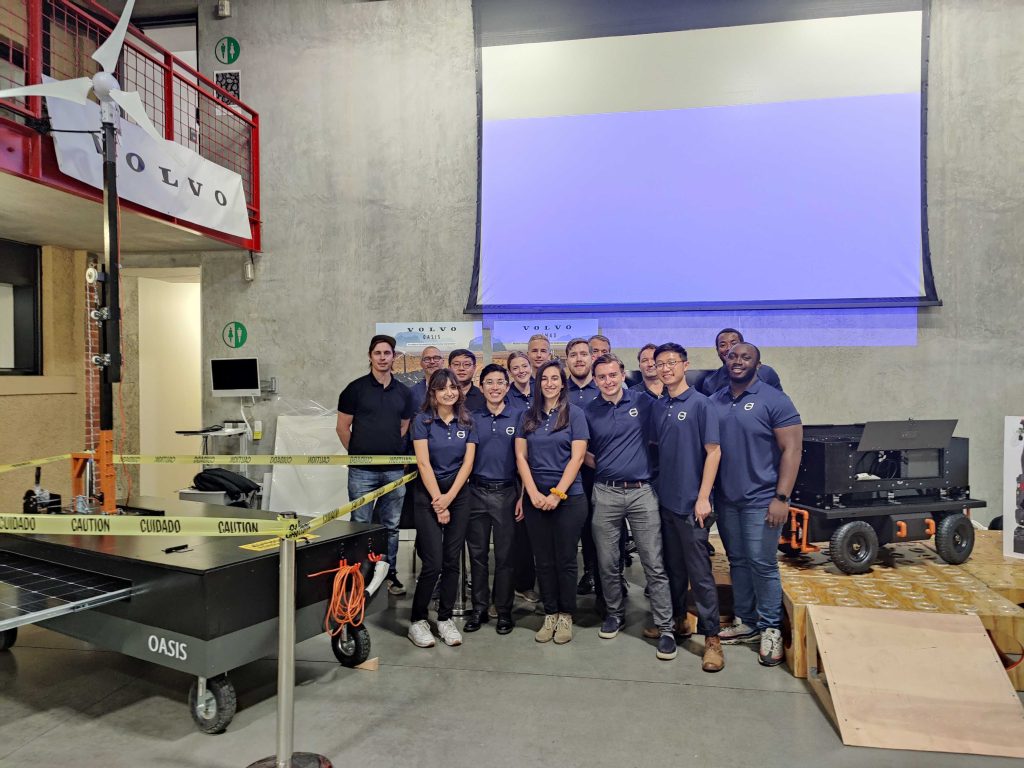 From this prototype, work remains to optimize and further validate the solution to come up with a competitive offer. Still, it may well be the first seed for the future development of sustainable construction machinery. The students' system solution that the prototype is part of is a concrete example of how to implement a solution for a circular economy and thus reduce the climate impact significantly.
"Volvo's partnership with ME310 has been a great way for us to engage with Academia on a global level. The program brings an innovative design thinking approach, without any bias or preconceived notions in the space. Over the course of the school year, the students at both Stanford and BTH were able to take the challenge issued by Volvo and formulate a solution through collaborative work, needfinding, prototyping, and other activities.", says Maggie Oren, the project's corporate liaison and Strategic Partnership Manager at Hub335 Volvo Group Innovation Lab in Mountain View, CA.
Previous projects and info
The ME310 course at Stanford University is a three-quarter global design course starting in October and finishing at the EXPE event in June. The course features ten corporate-sponsored projects that all have global partner universities from around the world. For the last four years, mechanical engineering at BTH have been the only Swedish participants. Sponsors include major global brands, such as Volvo Group, the Volkswagen Group, Renault, and SAP to name a few.
The curriculum for the course is Design Thinking, depicting an entrepreneurial approach to design with much emphasis on prototyping as an approach to open-ended ill-defined problems where the students make extensive needfinding to define the problems. This is the same as the core curriculum for the mechanical engineering programme at BTH, which means that our students are somewhat familiar with the approach to design that is practiced.
"ME310 Global Design Innovation and the Design Thinking approach is proving itself to be a valuable experience for both students and partners. For BTH students to be able to collaborate "in real life" with one of our research partners, and also with prestigious Stanford University, is simply a great experience. Challenging, but also rewarding", says Professor Tobias Larsson of BTH Mechanical Engineering.
For more information about the ME310-project, including previous years' projects, and PDRL's Stanford University collaboration, see the pages listed below;