Innovations in Construction Equipment and Trucking using a Biomimicry Approach – EXPE 2023
Recently, students from Blekinge Institute of Technology in Sweden and Stanford University collaborated on a project focusing on innovations in construction equipment and trucking through the application of Biomimicry principles. Over a span of nine months, four students from Blekinge and six students from Stanford embarked on an exciting journey to explore innovation opportunities in partnership with Volvo Group.
The Prompt and Solution:
Their challenge was to explore innovation potential for Volvo Construction Equipment and Volvo Trucks GTT by using Biomimicry as a design approach, challenging conventional thinking in the construction and transportation industries. The outcome of their creative endeavor was a sensor-cleaning device designed specifically for autonomous vehicles. This groundbreaking solution featured a rotating visor coated with a water-repellant surface, complemented by an efficient air jet system.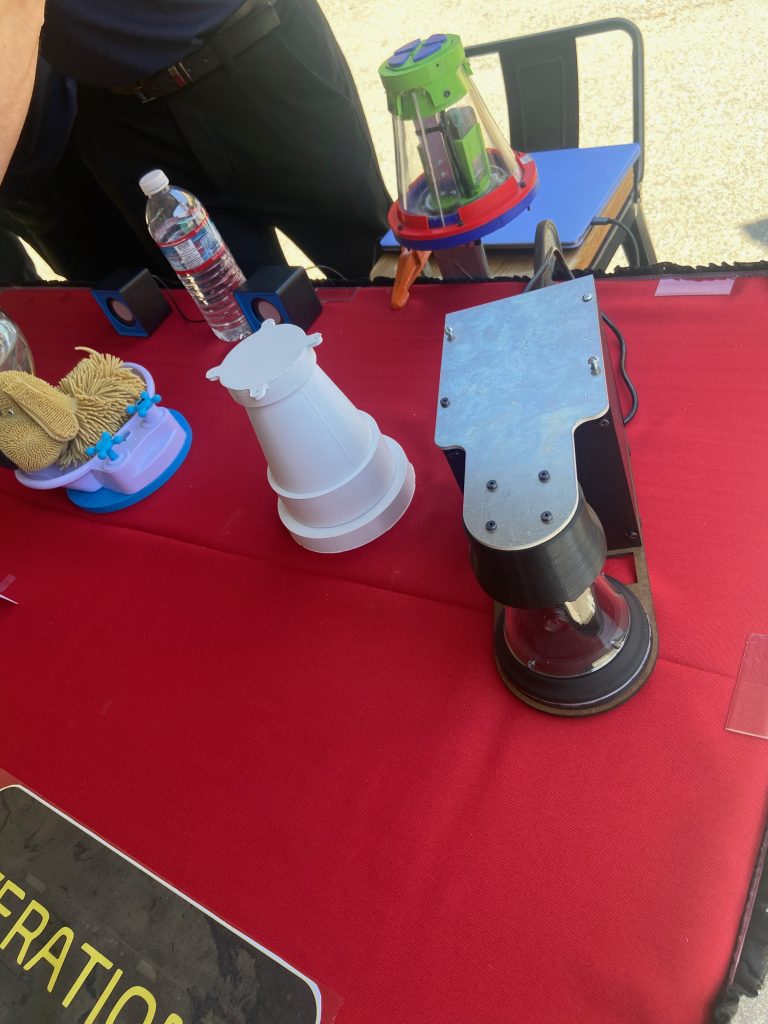 Collaboration and In-person Meetings:
The project brought together a diverse group of students from different disciplines. Two mechanical engineering and two industrial management and engineering students from Blekinge Institute of Technology collaborated with six mechanical engineering students from Stanford. Despite the distance between them, the students had the opportunity to meet in person twice during the project.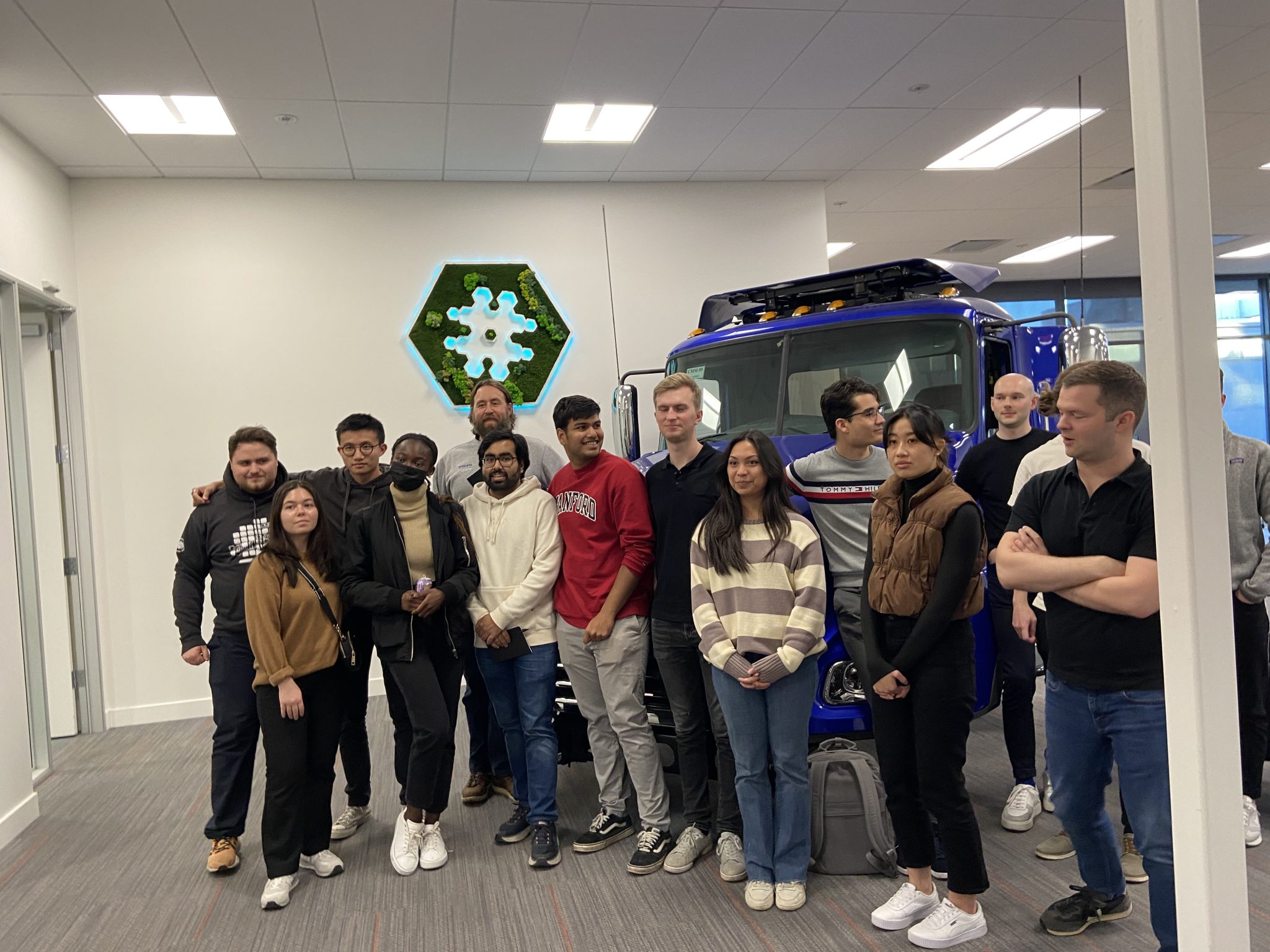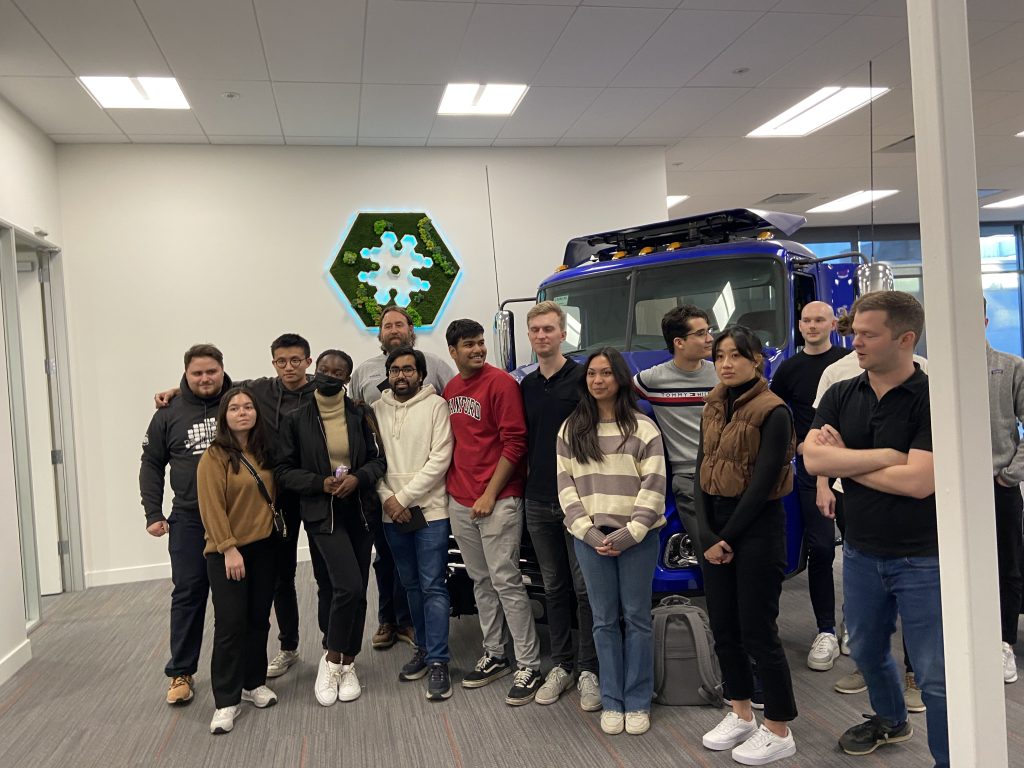 The first meeting occurred in January at Stanford University, establishing a solid foundation for their collaboration. It was during this gathering that the team formed a shared vision, set project goals, and embarked on their prototyping journey. The exchange of ideas and expertise during this initial meeting paved the way for their future accomplishments.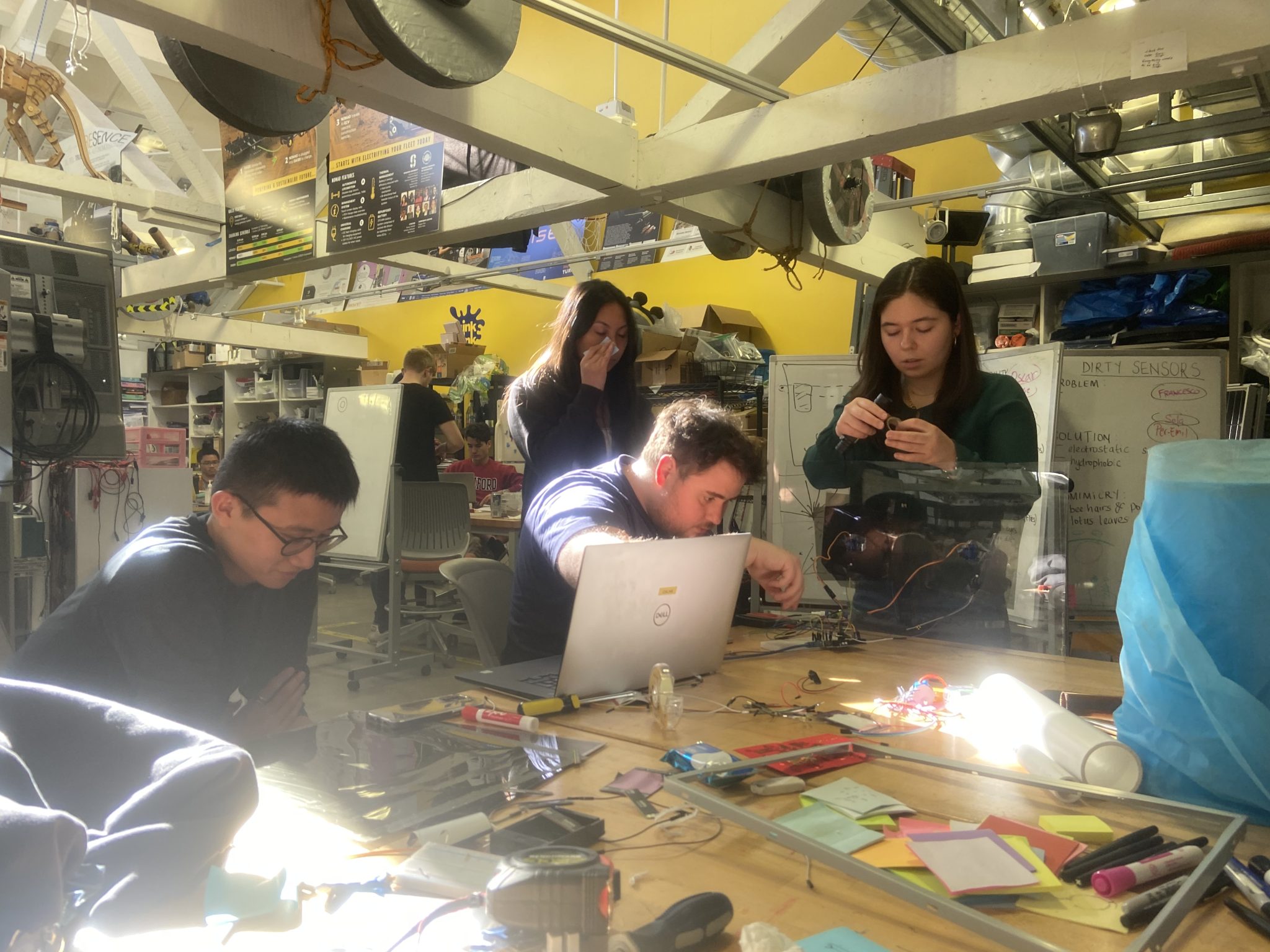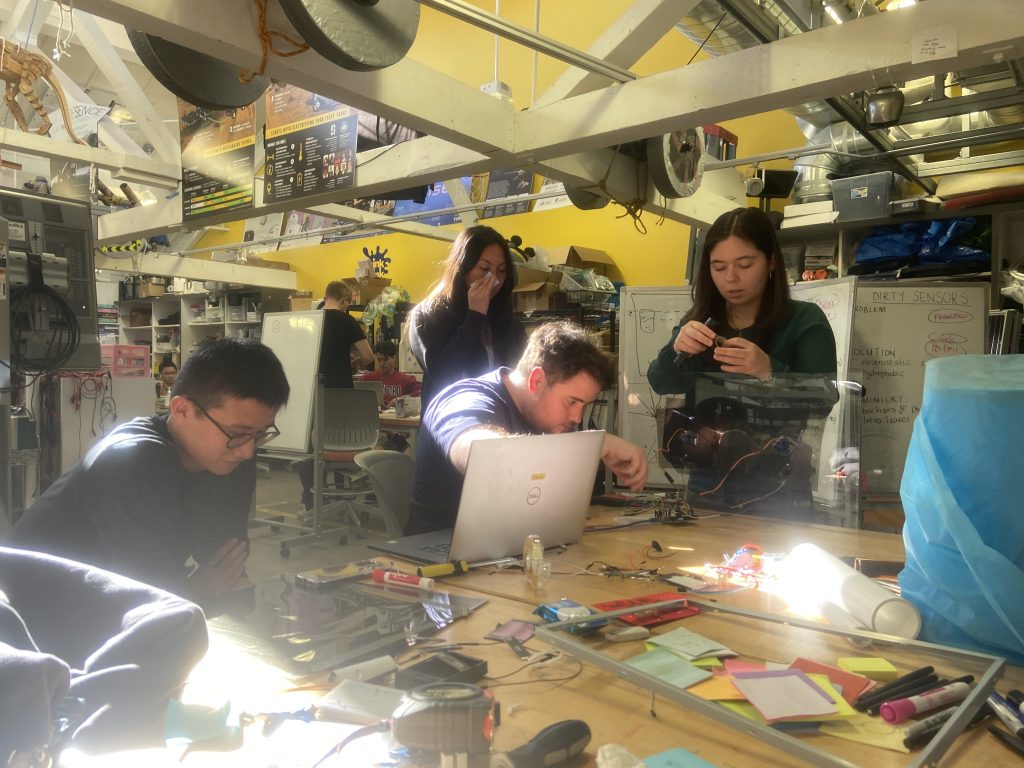 In March, the students reconvened at Blekinge Institute of Technology to further their prototypes and solution approach. They also visited Volvo Trucks in Göteborg to present their progress to some of the corporate liaisons. This in-person meeting facilitated in-depth discussions to ultimately make a team decision about the final product to be developed.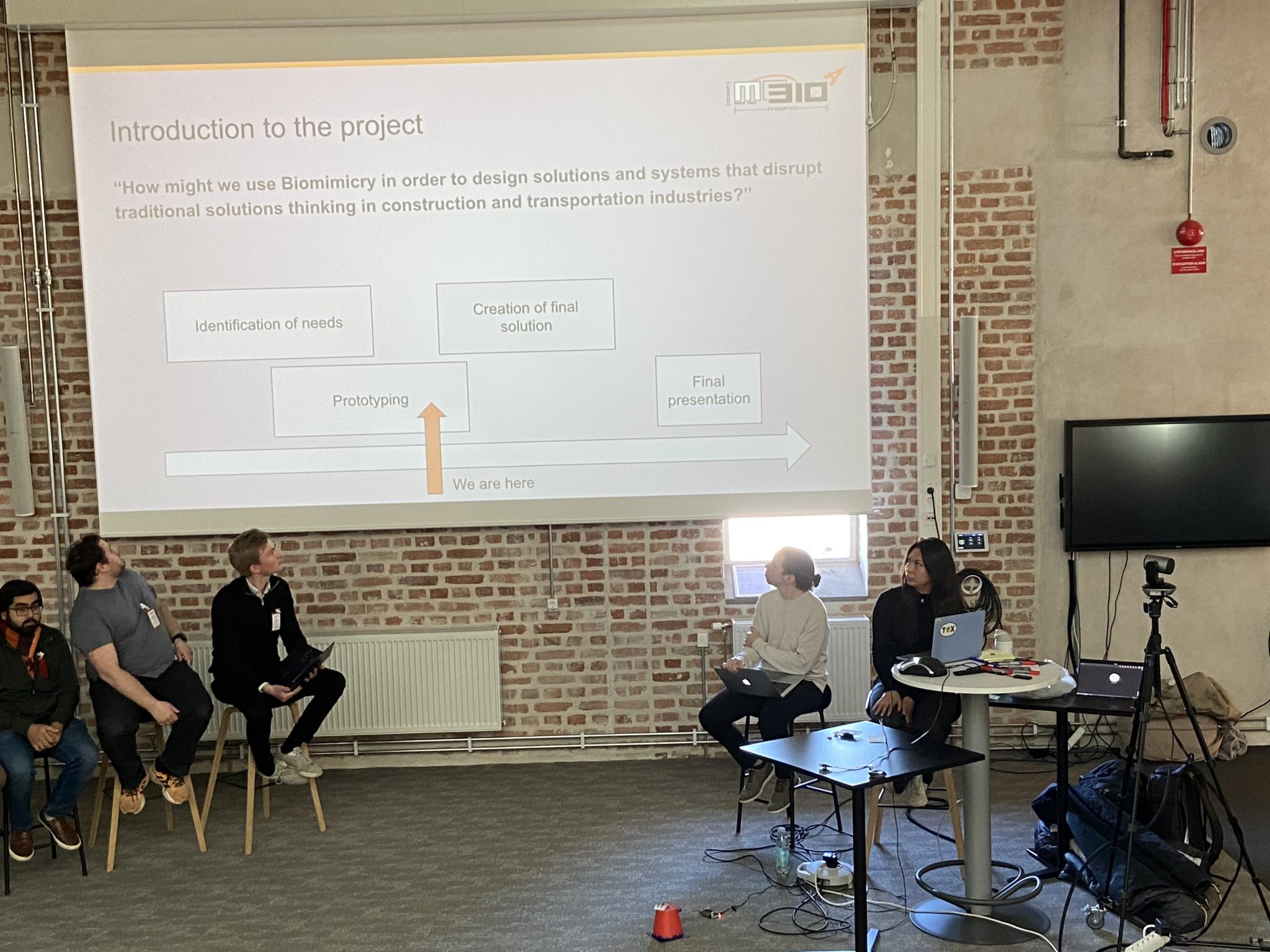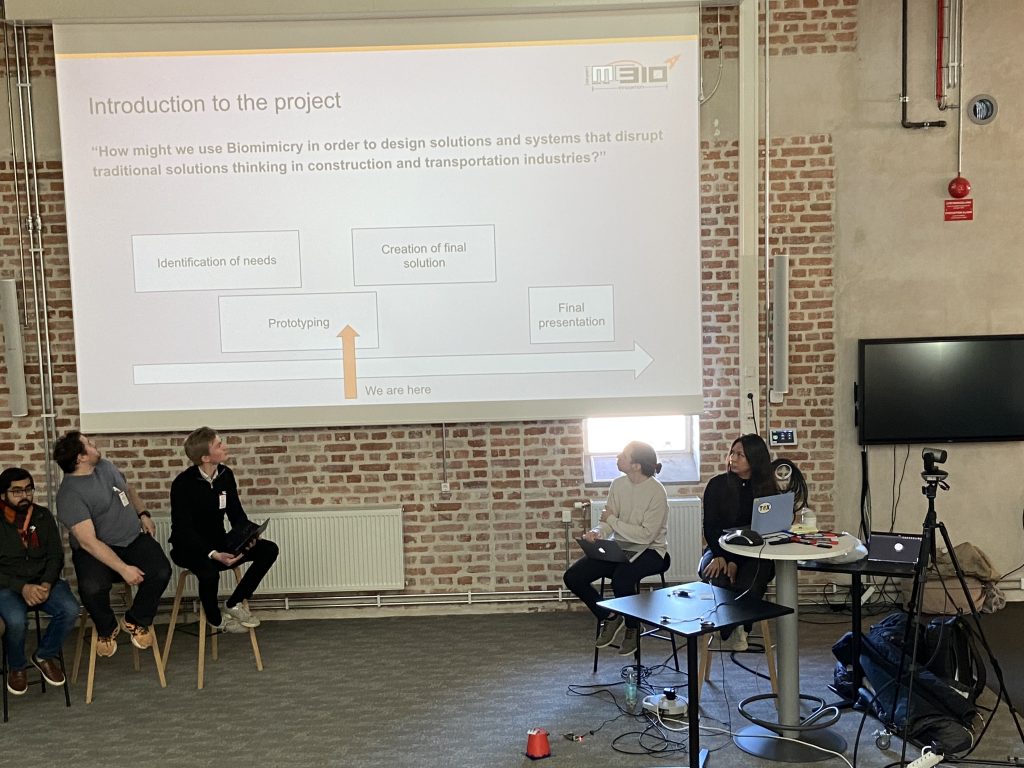 Prototyping and Needfinding Excursions:
In addition to their collaborative efforts, the students embarked on a journey of prototyping and exploration. Inspired by nature, they employed Biomimicry principles to develop multiple prototypes aimed at revolutionizing the construction equipment and trucking industry.
To gain valuable insights and enhance their understanding of the industry, the students went on needfinding excursions. These excursions involved visiting project partners and engaging with industry experts to identify key challenges and opportunities in the field. They visited quarries, recycling facilities and went on ride-alongs in trucks, to name a few of the activities. This hands-on approach ensured that their solutions were rooted in real-world requirements.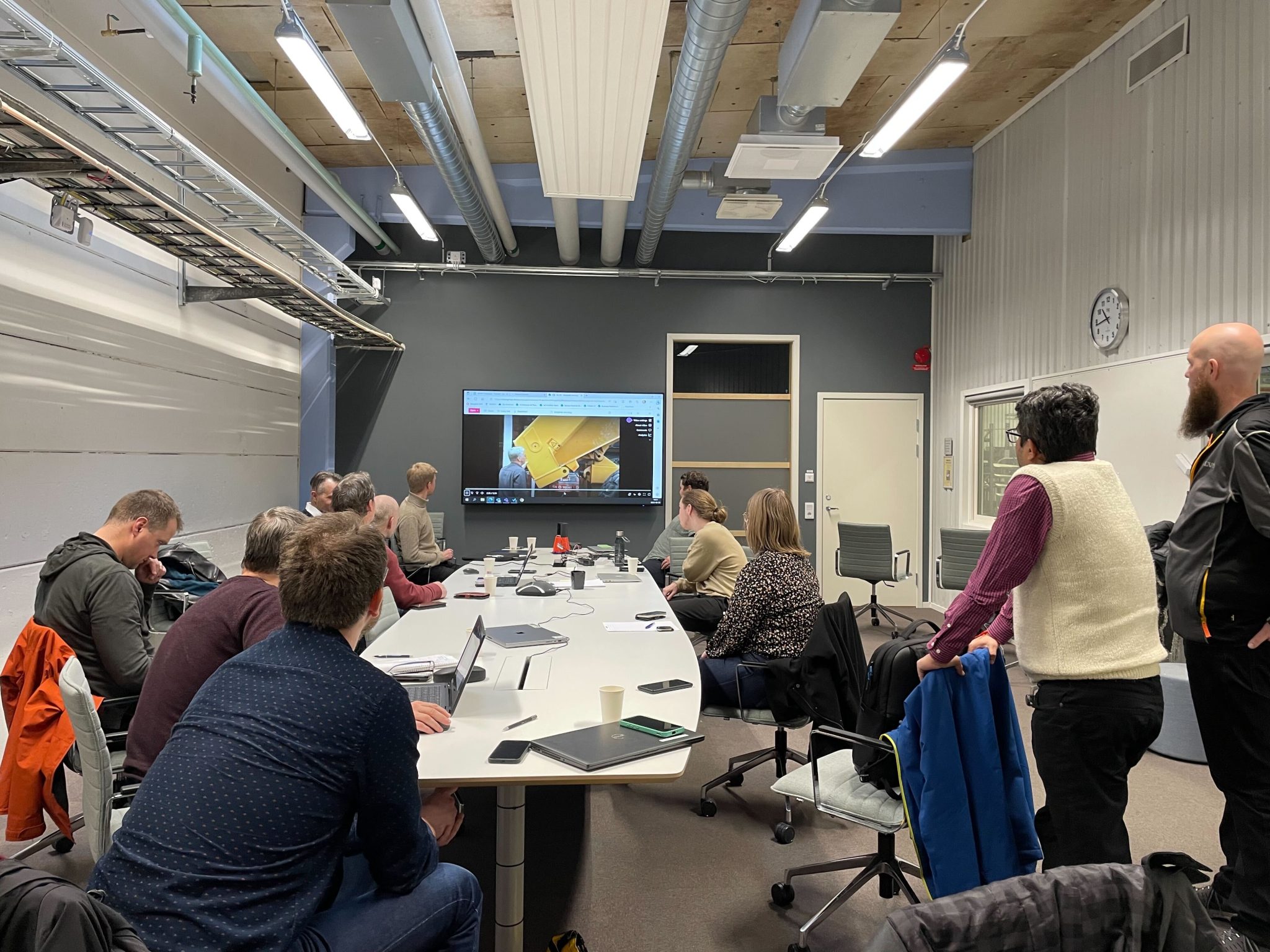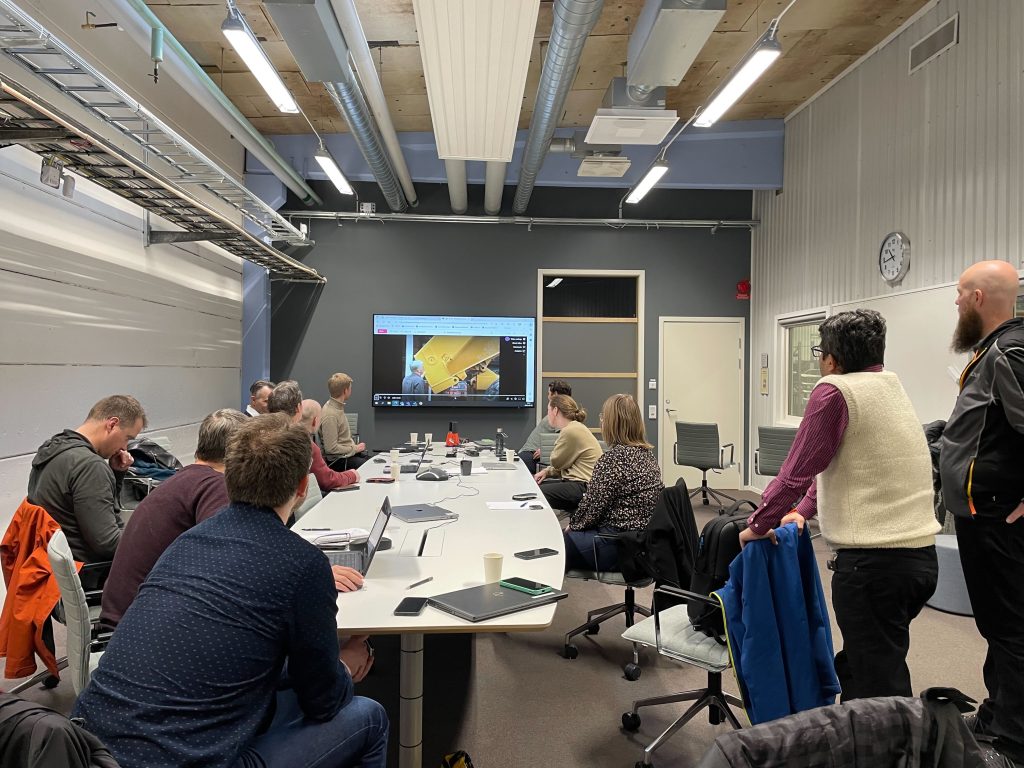 Finalization Phase and Presentations:
The culmination of their collaborative efforts was a focused two-week finalization phase at Stanford. During this period, the students rigorously tested their sensor-cleaning device, iterated on design elements, and dedicated themselves to crafting compelling presentations and thorough project documentation.
On June 8, the students confidently took the stage to present their accomplishments to an eager audience. Through clear and communicative presentations, they effectively conveyed the functionality and impact of their prototypes. Attendees were impressed by the students' ability to articulate the solution's benefits, supported by data derived from extensive testing, which served as a testament to the project's success.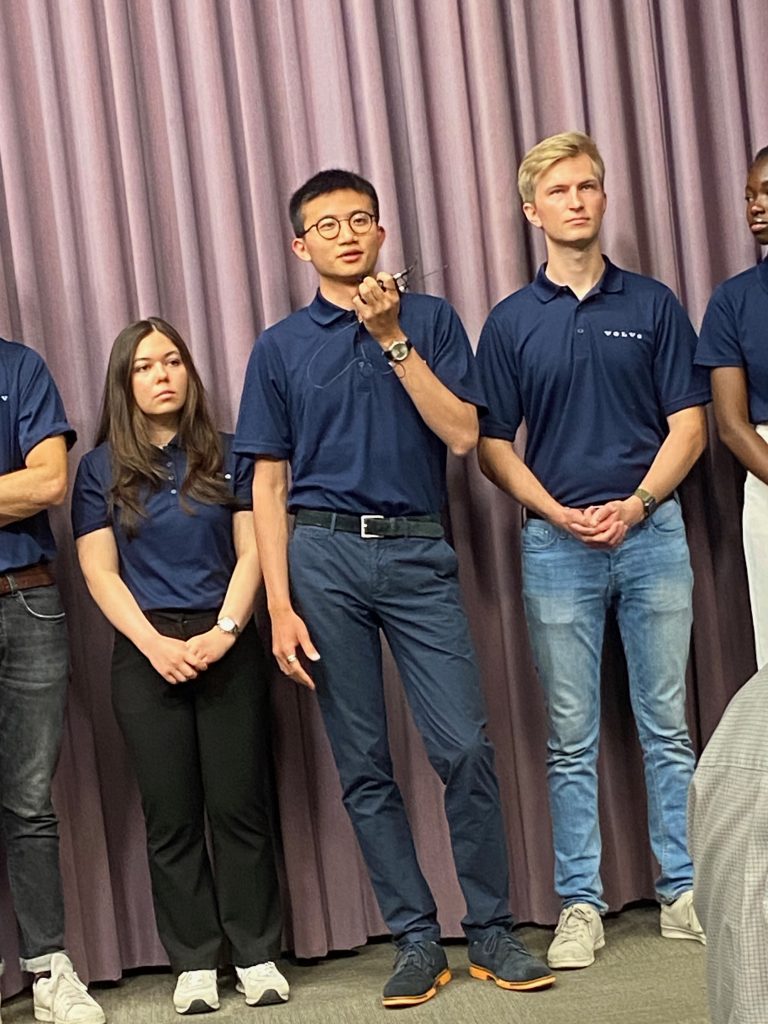 Demo Fair and Positive Reception:
Following the presentations, the students organized an engaging demo fair, providing visitors with an immersive experience of their prototypes. Attendees had the opportunity to witness firsthand the innovative features and potential of their solution. The overwhelmingly positive feedback received from the visitors served as a resounding endorsement of the team's hard work, creativity, and dedication.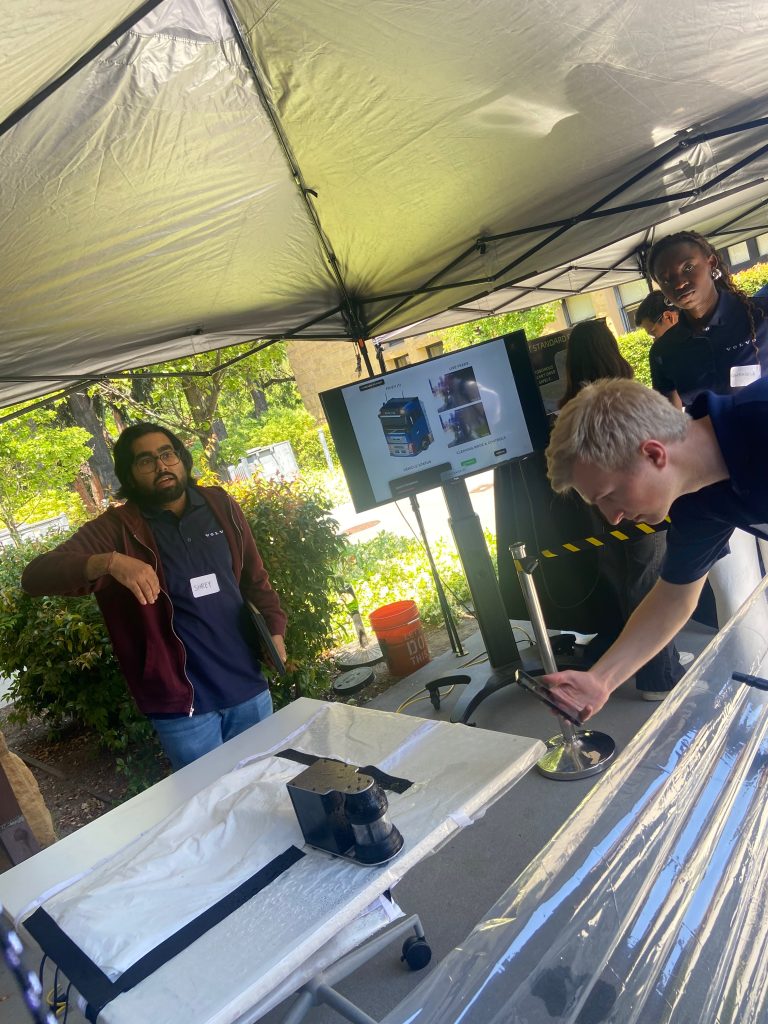 Conclusion:
The collaborative efforts between students from Blekinge Institute of Technology and Stanford University have showcased the potential of Biomimicry in driving innovations in construction equipment and trucking.
For more information about the ME310-project, including previous years' projects, and PDRL's Stanford University collaboration, see the pages listed below;