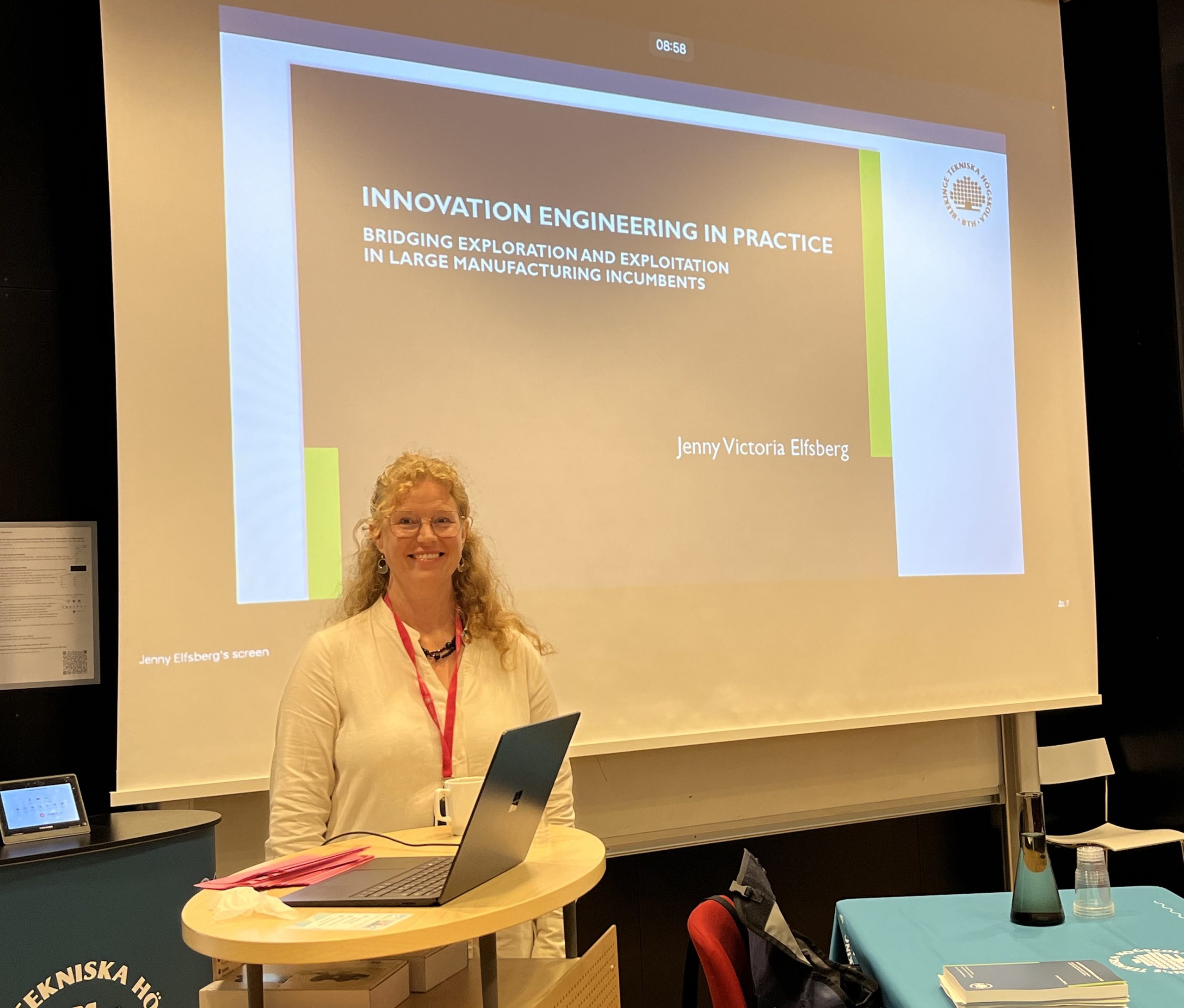 Congratulations Jenny Elfsberg, Doctor of Philosophy!
Jenny Elfsberg successfully defended her PhD thesis "Innovation Engineering in Practice: Bridging Exploration and Exploitation in Large Manufacturing Incumbents" in front of some 60 people in the room and online and after thorough questioning by the opponent Professor Martin Steinert (Norwegian University of Science and Technology, Norway) and the grading committee consisting of Professor Mario Štorga (University of Zagreb, Croatia), Associate Professor Anna Runnemalm (University of Skövde) and Associate Professor Louise Møller Haase (Aalborg University, Denmark).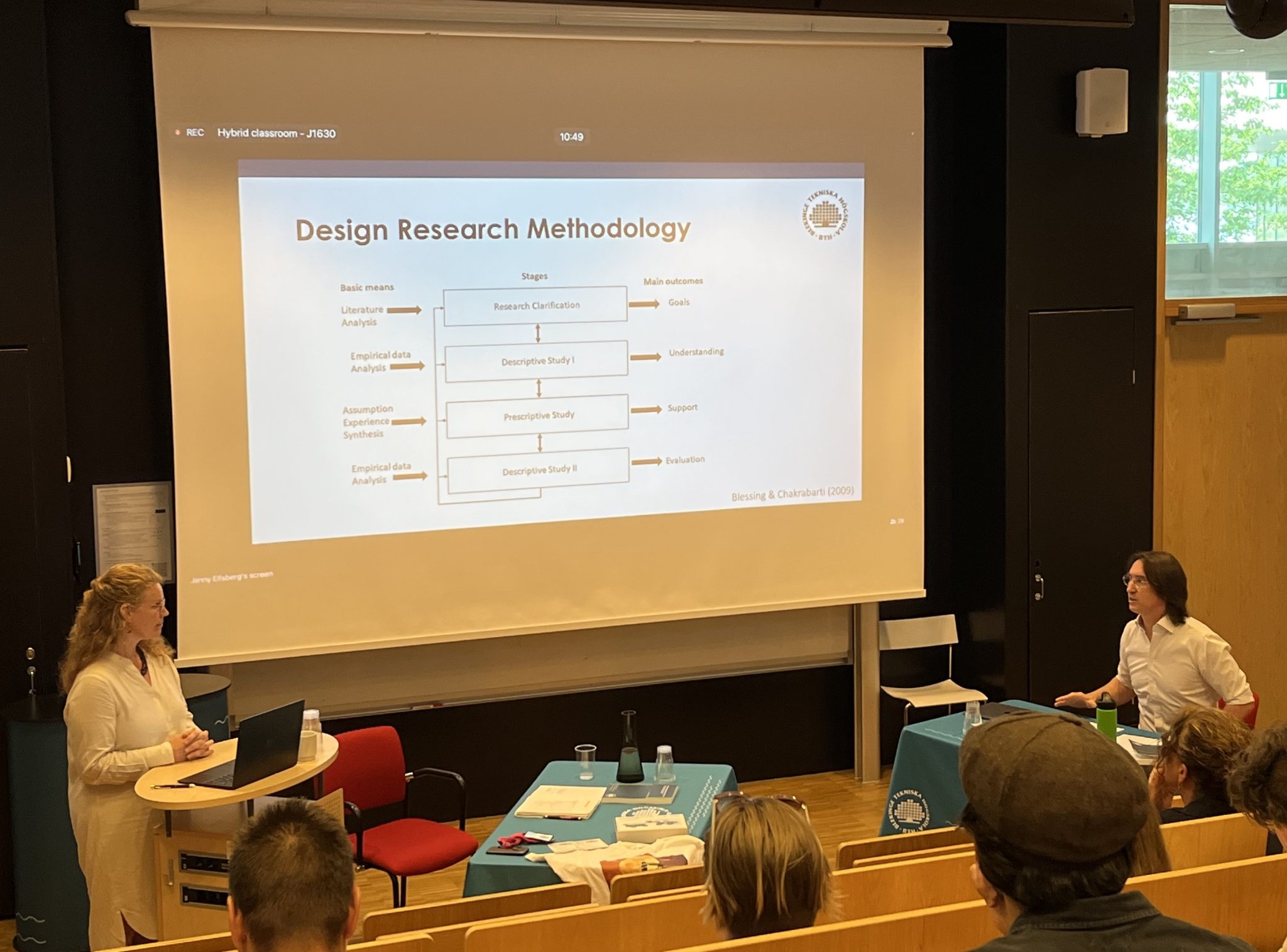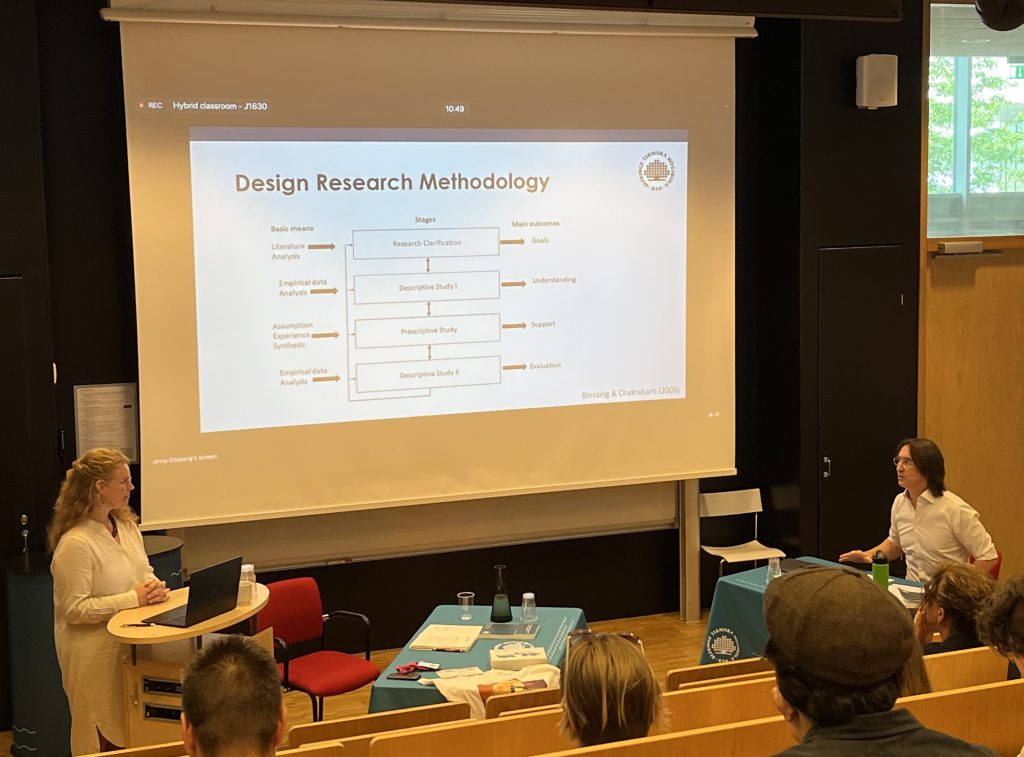 Professor Steinert handled the opposition with surgical precision making it a memorable event for Jenny as well as the audience and making sure that lessons in research for the future are remembered. The grading committee took over and after that the audience were allowed to have questions. Vivid discussions made it a good learning event, as a PhD exam should be.
The grading committee then had their discussion and eventually returned with the verdict; a clear pass! Jennny then finally got the chance to nail her thesis to the wooden plank, signalling that it is DONE and ready for the wall!
Nailing it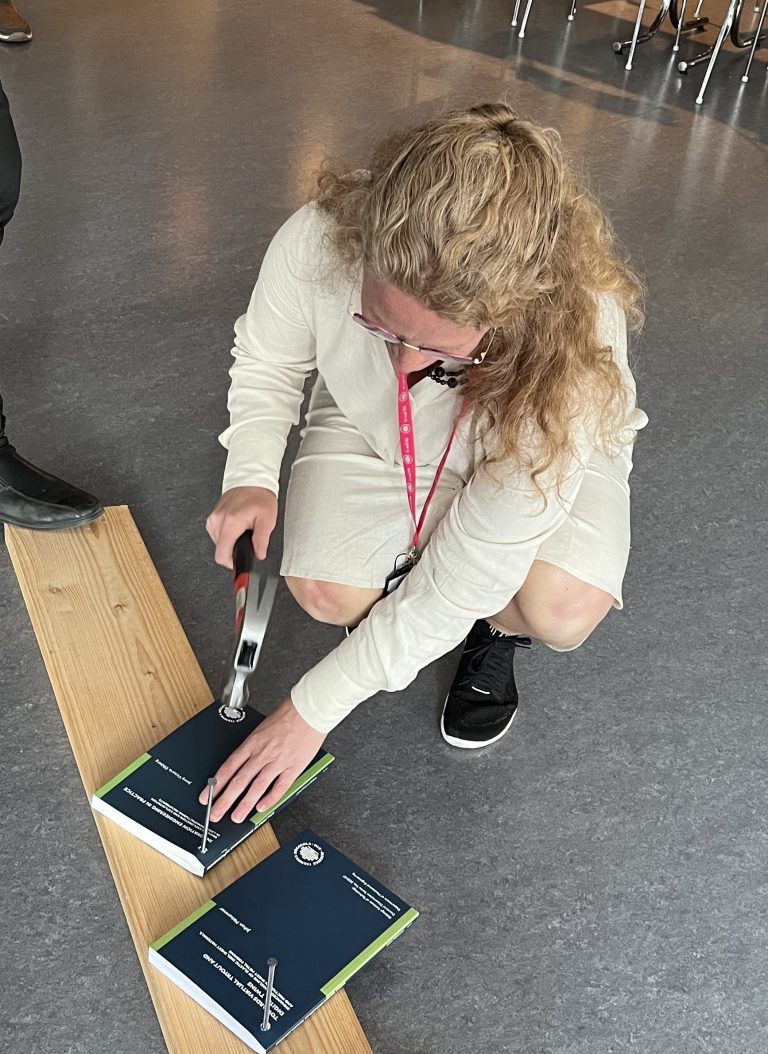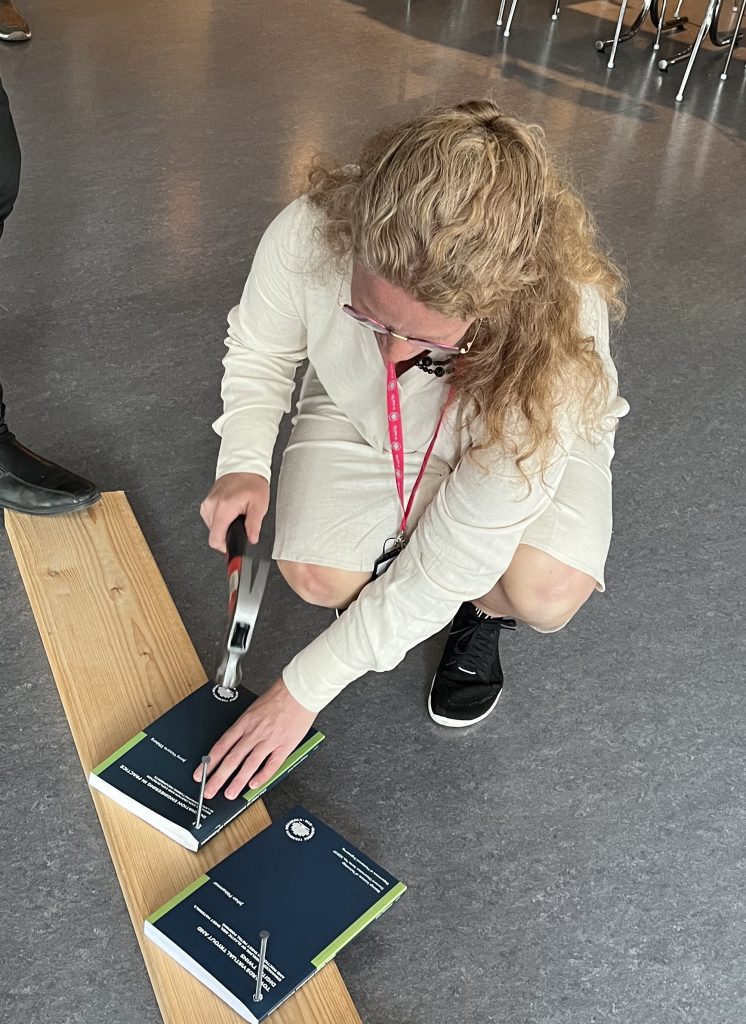 Supervisors of the research has been Associate Professor Andreas Larsson, Assistant Professor Christian Johansson Askling, and Professor Tobias Larsson (also the examiner).
We gratulate our newest PhD on such an important milestone in her career!
Abstract
This thesis discusses how large manufacturing incumbent companies potentially can ensure their longevity and future-proof themselves by infusing ambidexterity throughout their organizations. Ambidextrous companies are equipped to achieve success in both current and future business environments, providing valued solutions to customers today and in the future. While these companies often excel at making incremental improvements to existing products, business, and operational models, they lack the skill set necessary for exploring new ways of creating value for customers, and commonly fail to bring promising breakthrough innovations from proven concept to revenue generation.
To address these challenges, this thesis proposes a methodology consisting of four foundational principles for strengthening the innovation capacity of large manufacturing incumbents. The term "innovation engineering" is introduced and described to distinctly differentiate exploration-oriented work from exploitation-oriented work and demystify the exploration process and skills. The thesis also presents the concept of "intentional PSS design" as an approach to incorporate future aspirations and current capabilities into an evolutionary design process, connecting current limitations with future anticipated possibilities.
The thesis proposes tools for leaders and coaches to support innovation engineering teams in their exploration journeys and bridge the gap between exploration and exploitation. The overall aim of the research is to future-proof large manufacturing incumbents by providing understanding about common challenges and possibilities, a framework for strengthened innovation capacity, incorporating the innovation engineering skills as core competencies, and the innovation engineering process as equally important to and diametrically different from the exploitation process.
The research aims to increase awareness and knowledge about innovation engineering and enable infused ambidexterity so that large manufacturing incumbents can find their ways to adapt to a changing environment and reinvention of their ways to meet customer needs. The thesis also proposes ways to bridge between exploration and exploitation to enable a company-wide transition from a product-selling to problem-solving enterprise. By doing so, large manufacturing companies might prolong their lifespan and contribute solving
Download full thesis here: https://urn.kb.se/resolve?urn=urn:nbn:se:bth-22868
More information
Tagged: andreas larsson, anna runnemalm, Buffer role, Christian Johansson Askling, congratulations, dissertation, Exploration journey, Futureproofing large manufacturing incumbents, innovation engineering, Innovation team, Intentional PSS design, jenny elfsberg, Louise Møller Haase, Mario Štorga, martin steinert, md3s, Organizational ambidexterity, PhD, Social connectedness, tobias larsson, VINNOVA, Volvo Construction Equipment