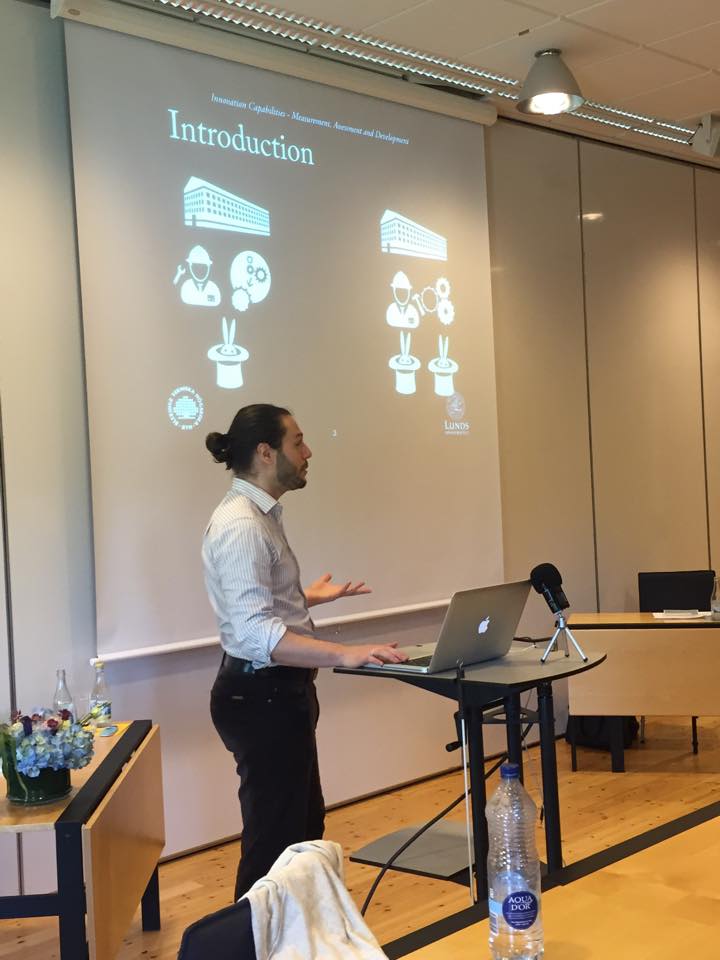 Andre Benaim presented his Licentiate thesis
June 12, Andre Benaim, PhD candidate in Innovation Engineering, presented his Licentiate thesis. The title of the thesis is: "Innovation Capabilities – Measurement and Assessment".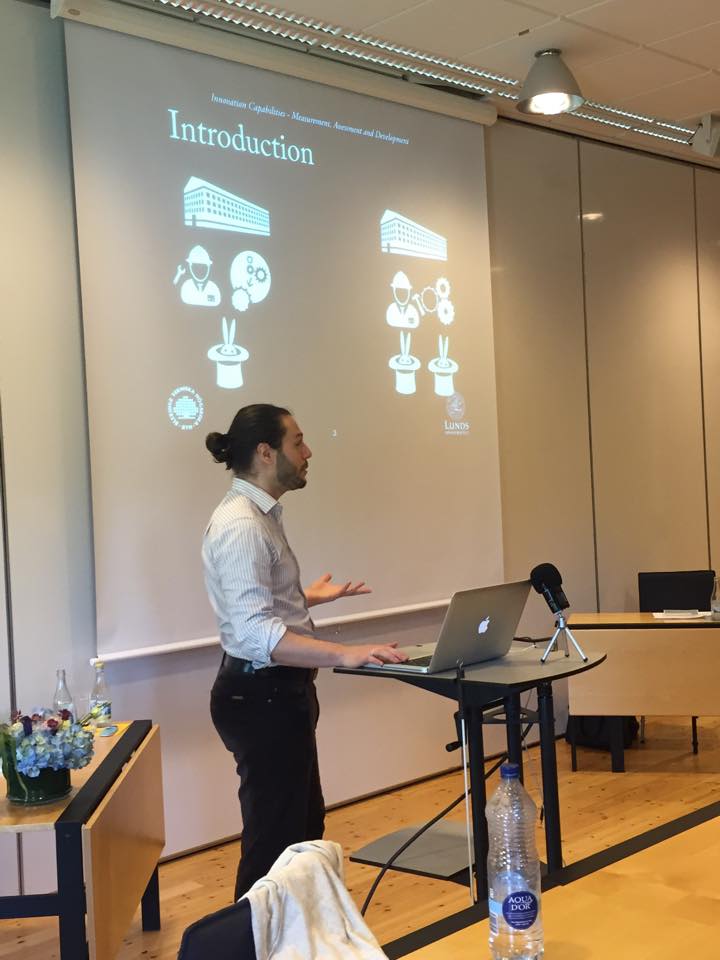 Minna Saunila of Lappeenranta University of Technology was the licentiate opponent and delivered an enjoyable session for the audience. Andre started out by presenting his work for some 40 minutes, whereafter Minna continued the session by asking high and low questions on the topic to understand the reasoning, logic and value of the thesis.
Andre has conducted his research mainly within the context of innovation capability work together with Volvo Construction Equipment, within the Model Driven Development and Decision Support research profile.
The thesis was deemed good by the examiner and Andre can now titulate himself as Licentiate in Innovation Engineering.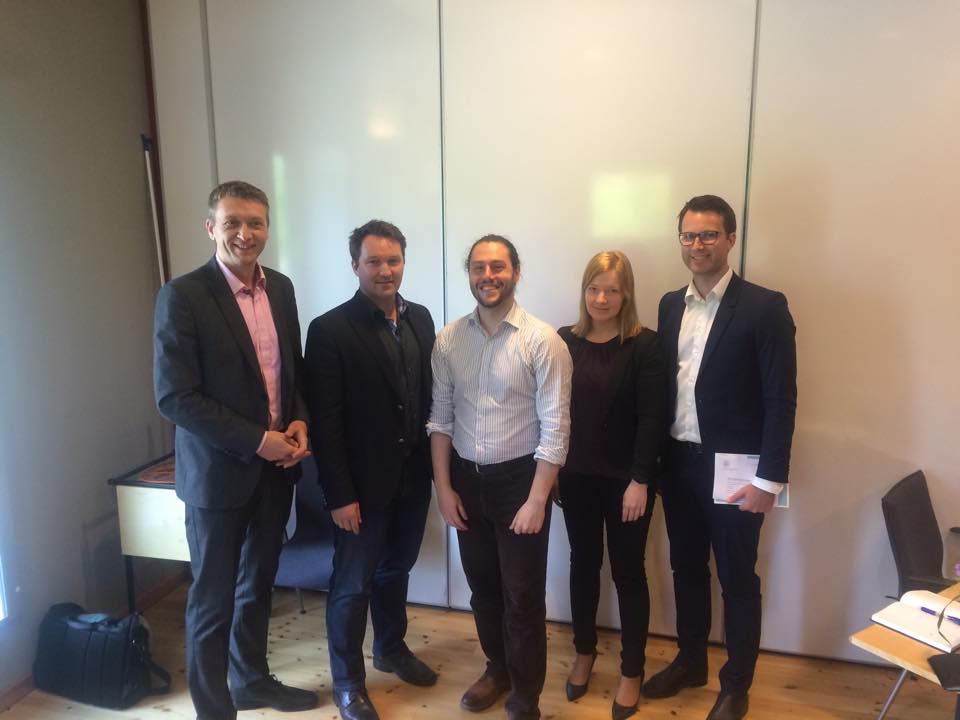 Examiner:
Fredrik Nilsson, Department of Design Sciences, Lund University
Assistant supervisor:
Tobias Larsson, Innovation Engineering, Blekinge Institute of Technology
Respondent:
Andre Benaim, PhD candidate
Reviewer/opponent:
Minna Saunila, Ph D., Lappeenranta University of Technology
Principal supervisor:
Andreas Larsson, Innovation Engineering, Lund University