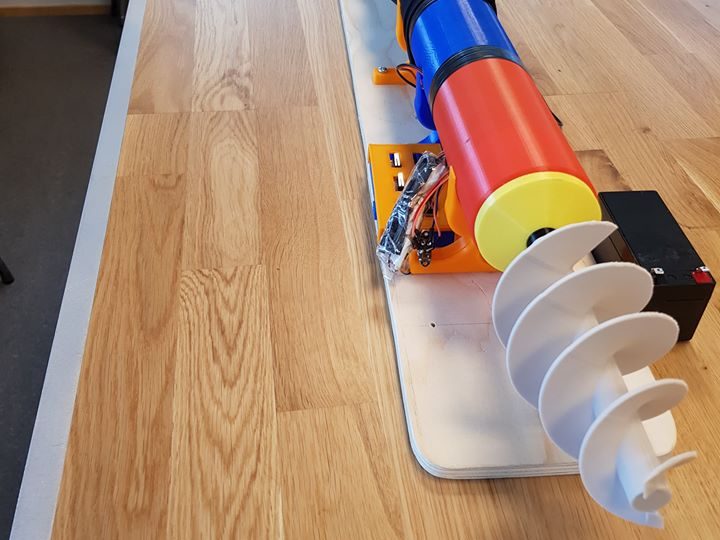 Trenching Machine – The Worm
Revolutionary Trenching Technology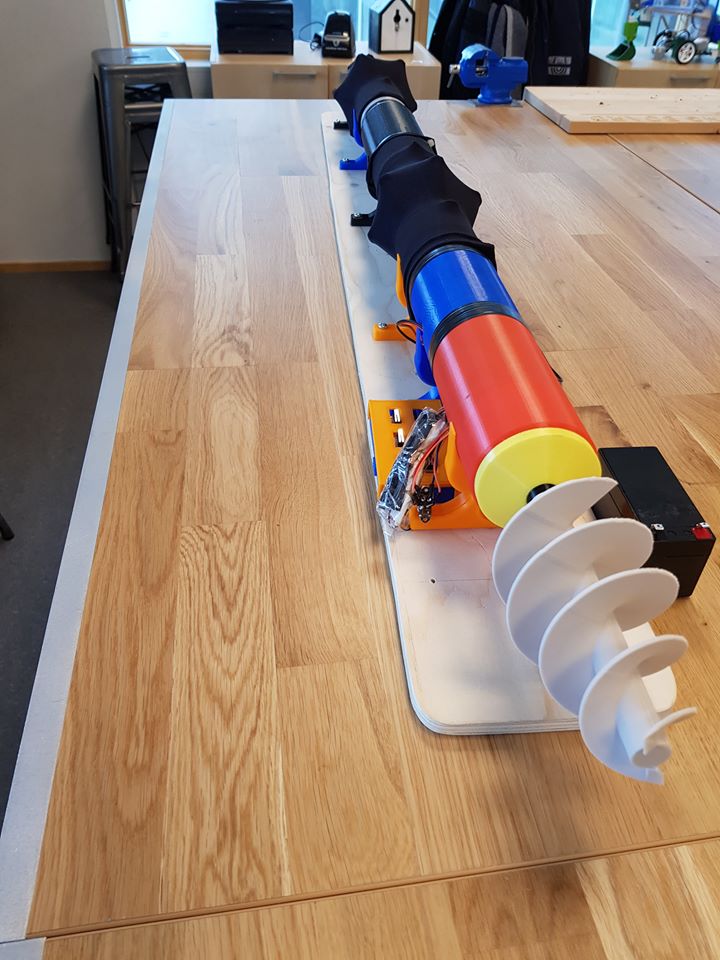 Programme: Mechanical Engineering, class of 2015
Course: MT2554 Value Innovation
Corporate partner: Affärsverken
Challenge: Identify problems within the current digging process and develop a solution that can increase the time efficiency and decrease the cost.
Solution: The solution is an autonomous machine that can dig underneath the asphalt roads. It uses GeoRadar to map the pathway through the soil. To develop a machine that can dig underneath the asphalt, the group used biomimicry to mimic the motion of a worm digging through soil.
Impact: When using solution, you will not need to disrupt the traffic flow during work hours. This solution will reduce the need of heavy equipment and will save time and money because it removes the need of asphalt demolition/restoration.
Prototypes: The group used an Arduino set and a set of 3D-printers to build prototypes. The latest edition of the digging machine is fully functional for demonstration purposes. Almost every component are designed and 3D-printed by the group members. We learnt that the solution will need a large amount of power to function properly.
Quotes from sponsor/partner: Affärsverken were very interested in continuing the development of a complete product.
Project team:
Adam Backman 2018, M.Sc. in Mechanical Engineering, class of 2015
Marcus Skoog, M.Sc. in Mechanical Engineering, class of 2015
Axel Sjöberg 2018, M.Sc. in Mechanical Engineering, class of 2015
Albert Eriksson 2018, M.Sc. in Mechanical Engineering, class of 2015
Johan Olsson Stjernberg 2018, M.Sc. in Mechanical Engineering, class of 2015