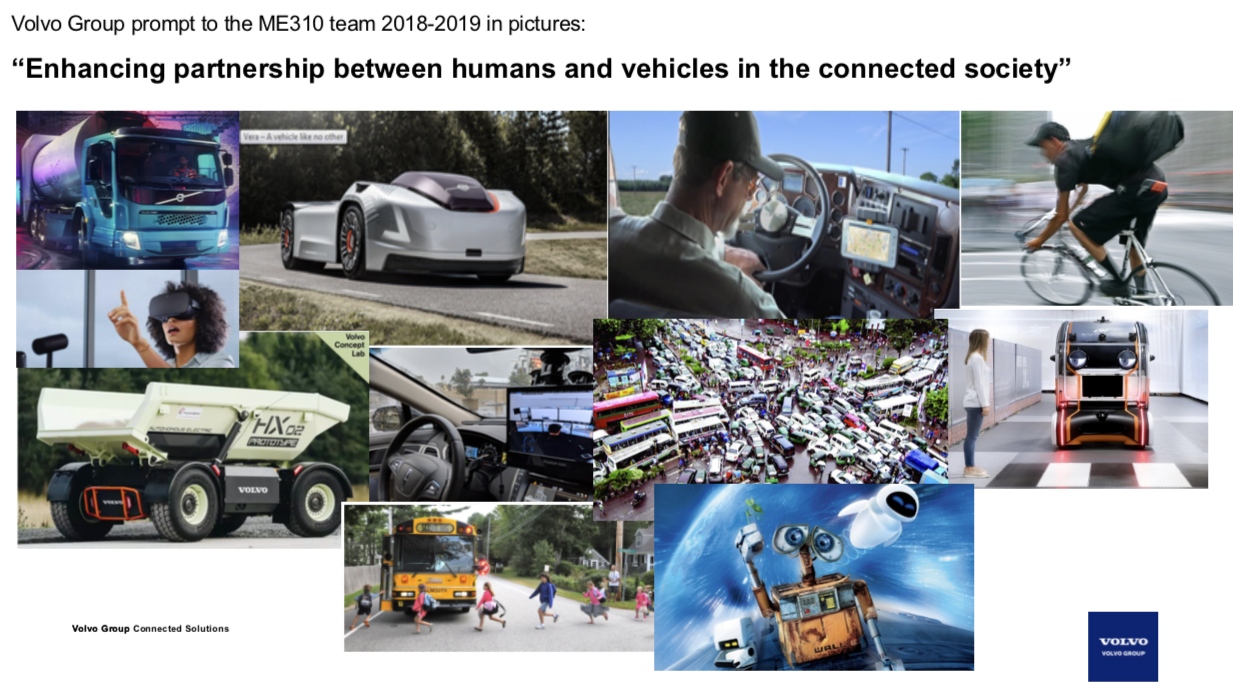 Enhancing partnership between humans and vehicles in the connected society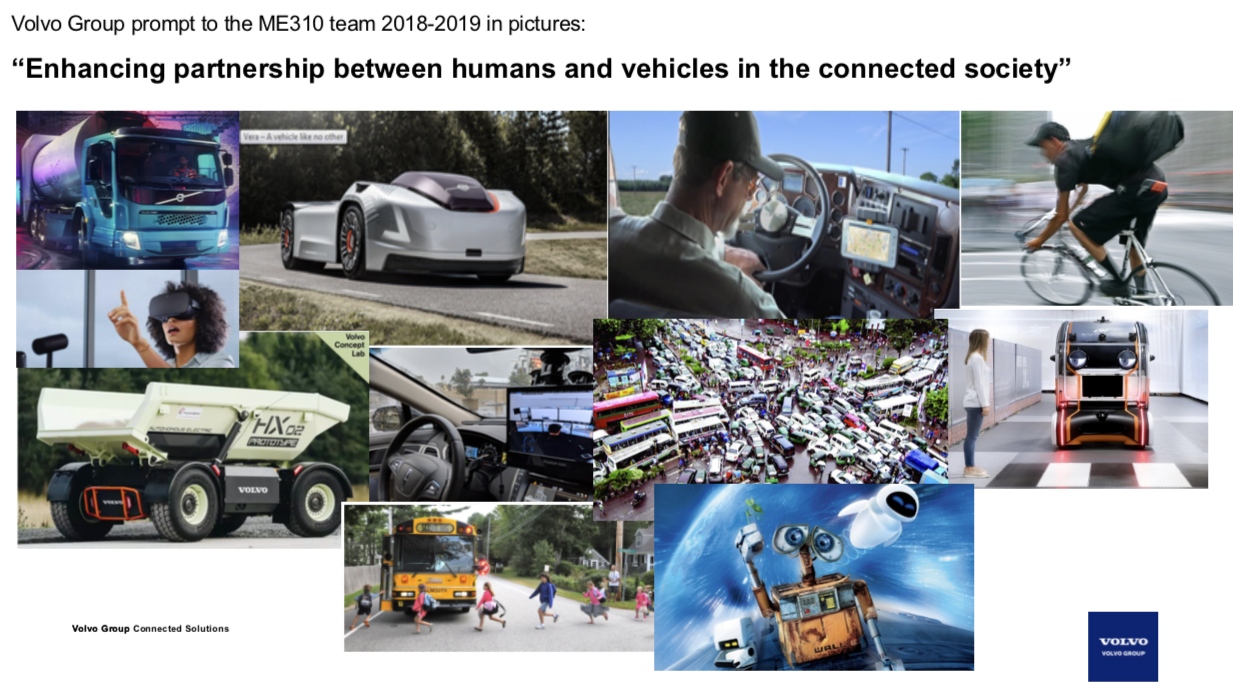 Enhancing the partnership between humans and vehicles in the connected society is the prompt for this year's project in ME310.

Automation, electrification and connectivity is changing our society. Volvo Group with Trucks, Buses and Construction Equipment are working with different and increased levels of these capabilities. With these changes, they want to understand how professional drivers and operators are affected since full automation is still somewhat away in the future and the transition will be gradual. They also want to understand how to improve the quality of the professional drivers and the operators lives by use of the new technology.

At the same time as vehicles and machinery is advancing the entire society is becoming more connected, with the advent of the Smart City around the corner. The drivers and operators will become collaborators with inhabitants and infrastructure of the Smart City. Vehicles will need to operate safely and efficiently in connected urban environment. Volvo wants to explore and develop the relationships between citizens, drivers/operators and the smart solutions in this landscape – via assistance of technology.

The students are tasked with exploring and defining needs and problems for such interactions and to leverage technology for new innovations in service of the users and stakeholders.

This year's project in ME310 between Blekinge Institute of Technology and Stanford University is conducted in collaboration with Volvo Group Connected Solutions, with the project taking a step onwards within the Volvo Group from previous years with Volvo Construction Equipment.