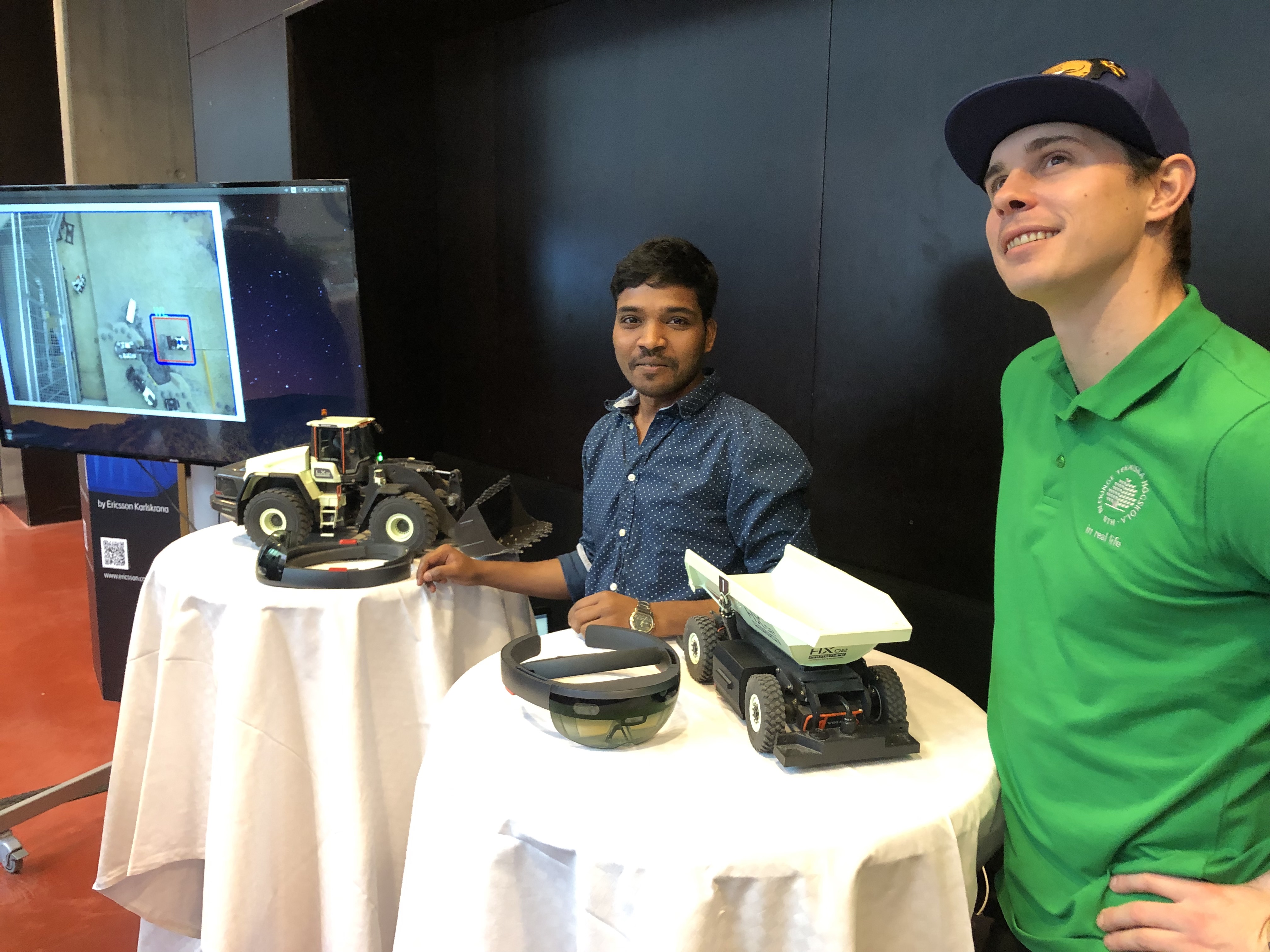 Research demos at Innovation Day 2019
The Blue Science Park Innovation Day 2019 was yet another successful demonstration of BTH's PhD students driven research. With a unique blend of industries represented at the event there was quite a buzz around the HoloLens Augmented Reality based prototypes created for autonomous construction vehicle interaction, and the Poppy Robot used for engineering student experiments.
Volvo CE autonomy
The current prototype is the third iteration of a Design Thinking endeavor with Volvo CE around the creation of trust between humans and autonomous vehicles. This project has matured along with the available technology from its humble beginnings as an LED array fitted inside a construction helmet to warn workers about approaching autonomous vehicles (cx-Link 2016) . In parallel the scaled down construction machines and site have become an flexible platform for the engagement of designing prototypes in a low risk environment as well as conveying the overall operational functionality of future electric and autonomous construction equipment sites (Volvo Ocean race and scaled site dem0 2018). All Volvo related activities here.
These new scale prototype machines are part of a larger system that enables an electric quarry operation which has shown to reduce CO2 emissions by 98%.
The scale construction site display will demonstrate a prototype AR interface to interact with new autonomous vehicles and other vehicles through Hololens.
PhD candidates Ryan Ruvald (data driven product development) and Omsri Aeddula (Machine Learning and AI focus on image recognition) demonstrated the project status.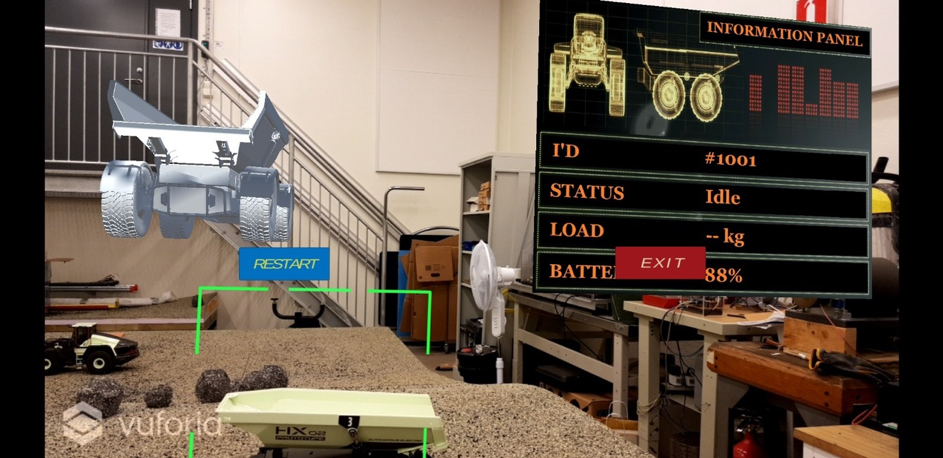 Poppy Humanoid Robot
The Poppy project is a community-centered robotic project. It targets the needs of a multidisciplinary community where researchers, teachers, artists, and robotic enthusiasts can share their work and ideas.
Poppy tools are designed to be modular, easy to use, and easy to integrate – providing a set of building blocks that can be easily assembled and reconfigured.
Poppy places the people creativity and bottom-up project emergence at the heart of the robotic development.
Through its accessibility and its openness, the Poppy project contributes to make future technologies more democratic and transparent.
At PDRL we use Poppy to enable students to explore robotic technologies and since all "body parts" are 3D printed there is an endless possibility to explore different designs and extensions to Poppy.