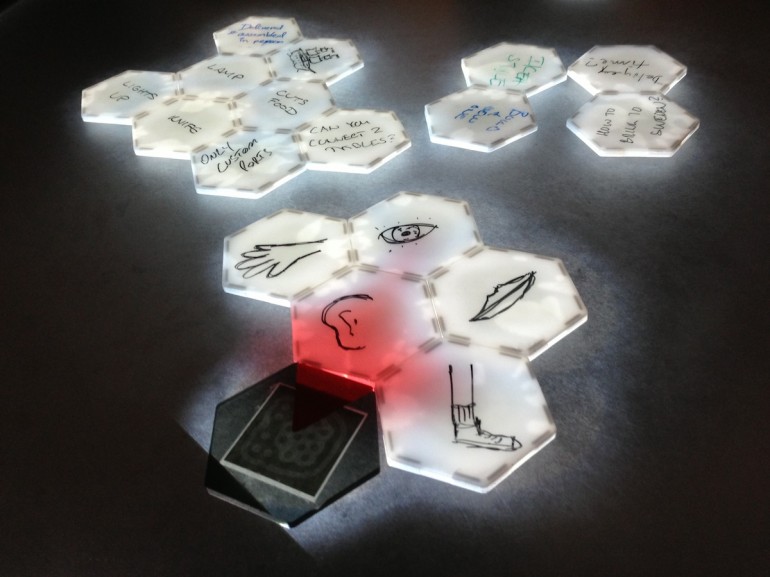 Global product innovation project rollout at Stanford University EXPE 2013
At the Stanford University yearly exposition EXPE 2013, the 8 global innovation teams revealed their solutions to the company challenges they've been working with during past 7 months.
The 8 teams have been setup as consisting of Stanford University students, and students from global partner universities. See global poster below.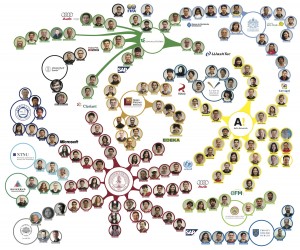 The BTH/Stanford team has been working in close collaboration with industrial sponsors Michano and Volvo Construction Equipment with a challenge on "Workspace for building brighter ideas" and combining the challenge on how to set-up a physical space for innovation work, and how to support innovation capability development.
The BTH team of Andre Benaim, Massimo Panarotto, Mikael Johnsson (all BTH PhD candidates in mechanical engineering) and industry liaison Mikael Blomqvist of Michano.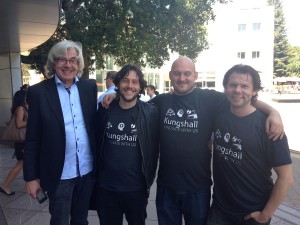 The teams presented in 10 minute pitch mode in front of a packed auditorium.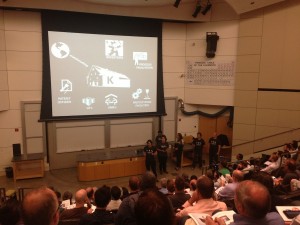 After the pitch presentation an afternoon followed where the teams had set-up their working prototypes and posters in the d.school facilities for public show and for people to try the concepts. The booth of the team was styled in a Kungshall theme to acknowledge the inspiring environment that have led up to the process suggestions and the physical prototype.
The Idéum physical concept is a brainstorming support tool that use hexagonal tiles to work with innovation ideas, they act as tangible idea carriers and using soft glow on the ideas makes it possible to highlight ideas and to bring in kintetic energy into the discussion. The solution encourages physical movement and engagement in the ideation, something that the huge afternoon attendance was evidence on.
Final reports, videos and material will be presented when the final exams are over in the formal ME310 course.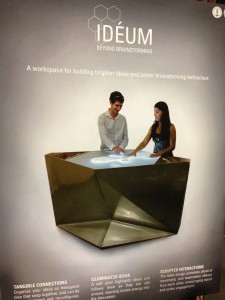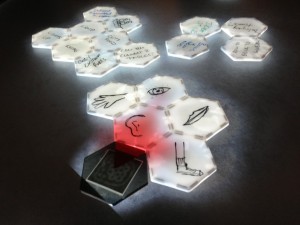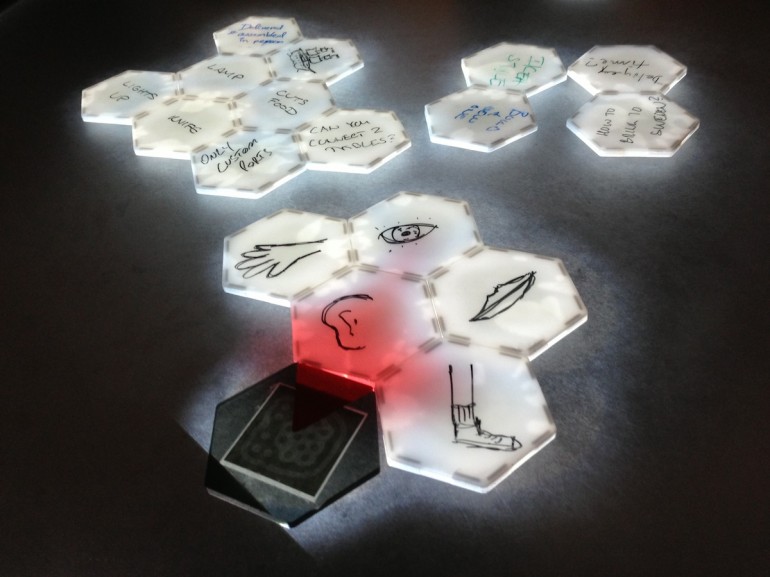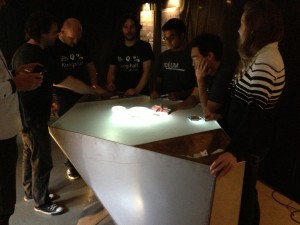 For more information, contact Professor Tobias C. Larsson, tobias.larsson@bth.se, Product Development Research Lab.