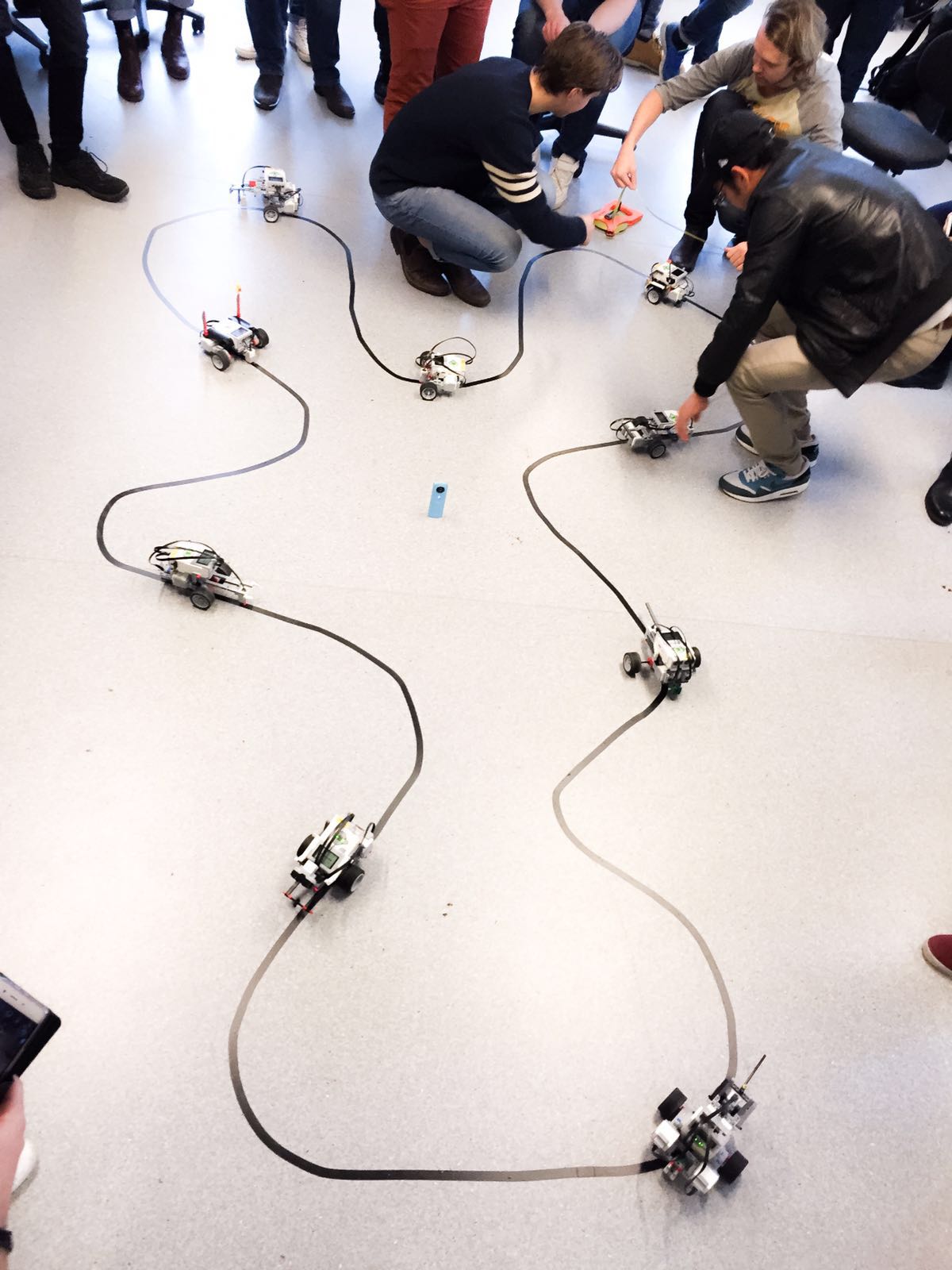 Serious play to learn mechatronics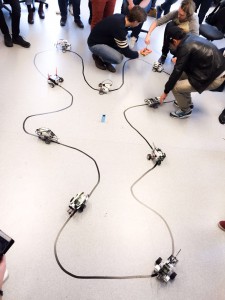 The students in the second year of the Master of Science in Mechanical Engineering program has been running a Lego Mindstorms Race in the Project 1 course (MT1458).
They have been building robots that autonomously follow a line, and the most successful robot will win the race by catching up to the others and knocking them out of the competition. The idea is that they should familiarize themselves with basic mechatronics technology (i.e., Mindstorms), which they will use in a more comprehensive event at the end of the project course in May where their robots will need to overcome more complex problems and obstacles. The point is that they are going to gain experience in designing and producing a product from a given problem into something that actually works and solves the problem. Everything in-between is up to the students to solve in a structured and creative manner.
Please have a look at a 360-degree video capture of the event.