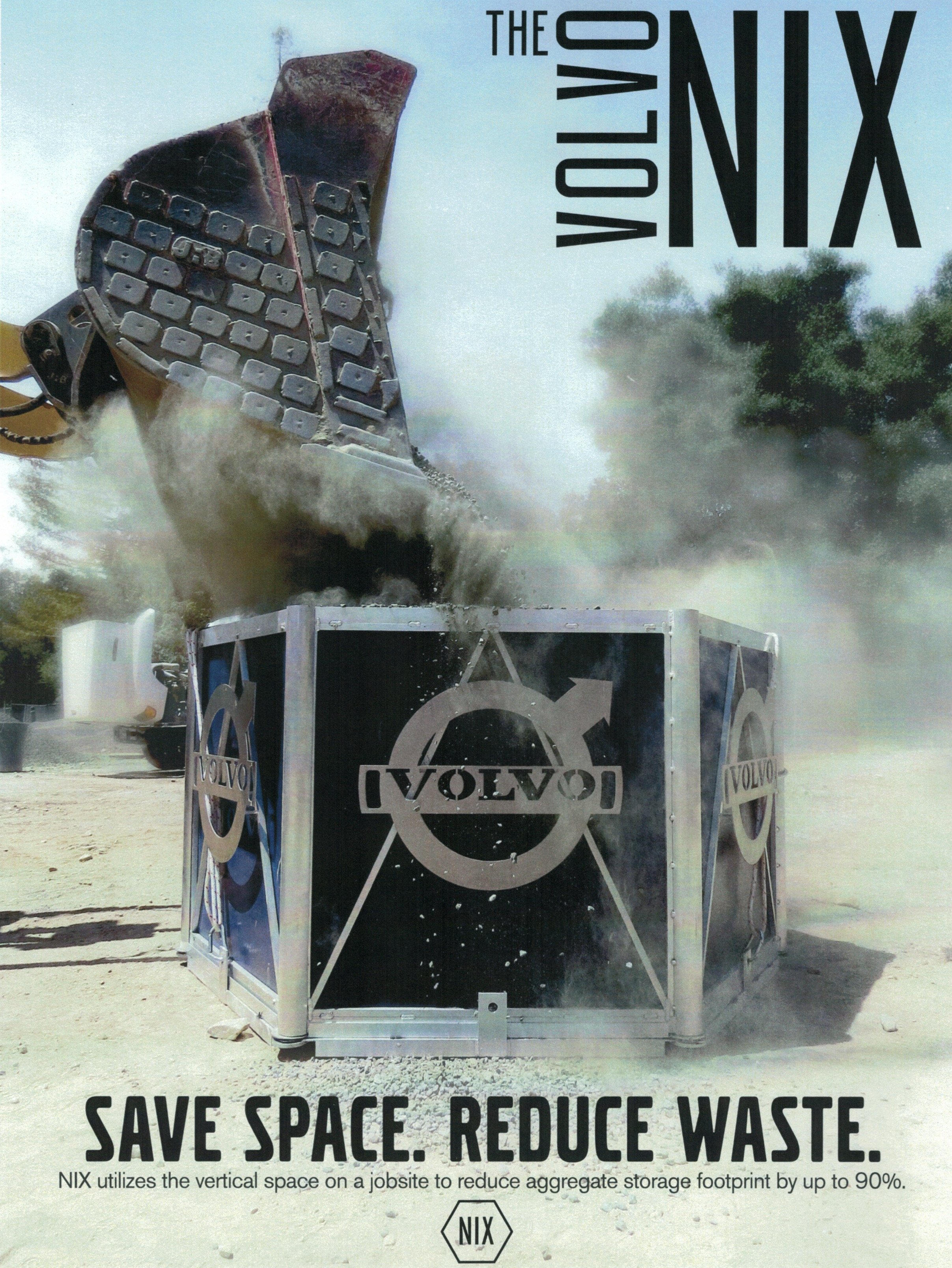 Urban Mining global innovation project with Stanford
Turning waste into value has been the topic of a global product development challenge for 11 students for the past year within the Stanford ME310 Global Design Innovation course. The innovation challenge was performed in collaboration with industrial partner Volvo Construction Equipment. The project culminated with a presentation at the prestigious Stanford EXPE.
Seven final-year BTH students in Masters of Science in Mechanical Engineering and Industrial Management and Engineering have attended the ME310 EXPE – the Stanford Design Experience – which is the end-of-year celebration of the project results in the ME310 design program at Stanford University in the heart of Silicon Valley. Attending the EXPE were Stanford and global partners' students and faculty, as well as many industrial representatives from surrounding businesses – interested in both the project results and in interacting with the students.
Given the task to turn waste into value, the students in the Volvo CE project framed their work on focusing their needfinding on construction and demolition activities in urban areas. Needfinding was conducted in various demolition sites both in California and in Sweden.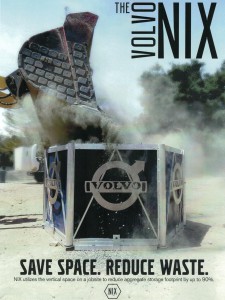 One of their findings was that, currently, there are no ways of effectively storing large volumes of aggregate material on construction job sites in urban environments. Some contractors create their own customized solutions, but often the materials are essentially stored in stock piles on the sites – taking up a large footprint. In these tight areas, the solution is to haul the material.
One of the principal solutions was the NIX. The NIX is a modular storage solution, where panels are configured into hexagon storage containers – where multiple NIX:es can be modularly configured and stacked.
The Volvo NIX decreases material footprint, enabling onsite reuse, thus reducing the amount of trucking that's needed when a site is reset. This decreases the carbon emissions in handling of and reusing concrete aggregate – as well as mitigating traffic disruption. The business case for the NIX makes it net positive on the triple bottom line – thus being economically, ecologically and socially sustainable.
– Not only did we get very good physical prototypes and a good need-finding story around them, we also get the complete product service system, the business model perspective and so well-documented result that we can easily bring it to the executive strategy discussions, says Jenny Elfsberg, Director of Volvo CE Emerging Technologies.
Jenny continues; This is also a very good way for us to pick up new ways of doing innovation work, based on research and recent advances in curriculum of engineering education, it supports our continuous drive towards increased innovation capability.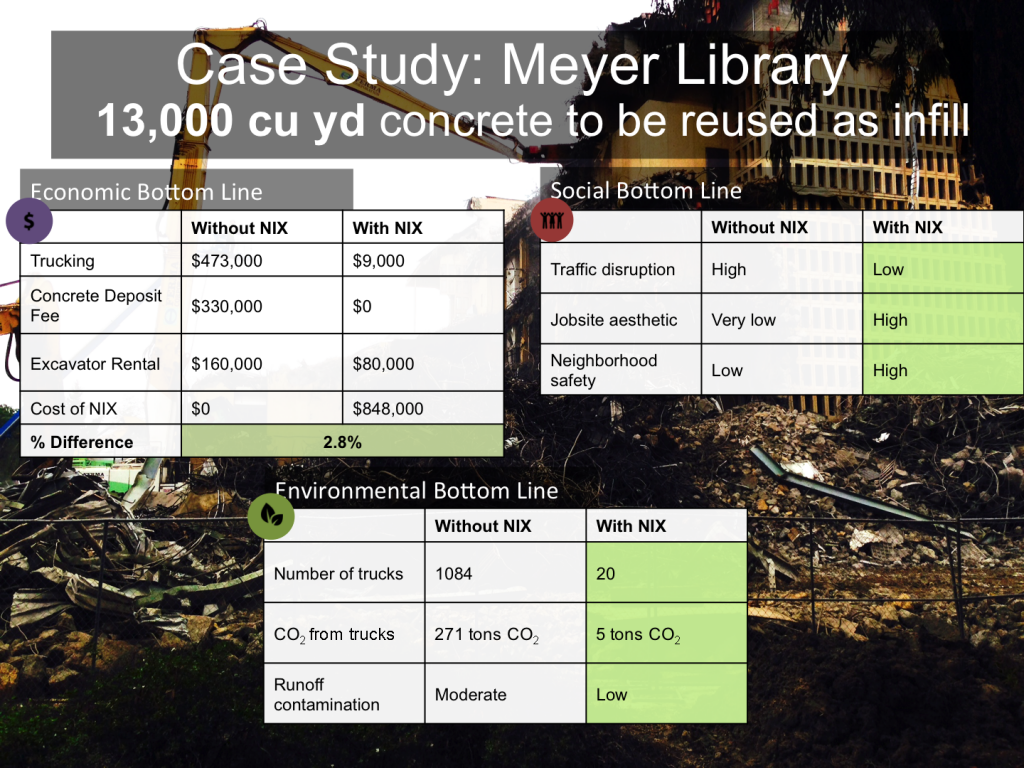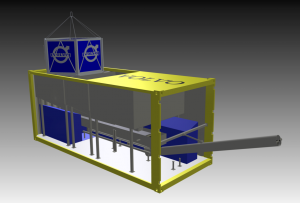 – Achieving triple bottom line results in sustainability is interesting besides the engineering challenge since we do see sustainability as a core value in our engineering education, Christian Johansson, BTH programme manager and researcher adds.
In conjunction with the NIX, the students have explored the possibility of transforming waste to value by developing a concept for keeping the recycling of concrete and other materials on the construction site, by devising a modularized Urban Mining factory on the work site that will be reset. By bringing the right recycling and manufacturing capability to the site when they are needed in the demolition and later construction process, the students show how the circular economy can work from construction through recycling at the site. In conjunction with the NIX for on-site storage, this means that activities going on off the site can be kept at a minimum.
– ME310 Global Design Innovation is again proving itself to be a valuable experience for both students and partners. For BTH students to be able to collaborate "in real life" with one of our research partners, and also with prestigious Stanford University, is simply a great experience. Challenging, but also rewarding, says Professor Tobias Larsson of BTH Mechanical Engineering.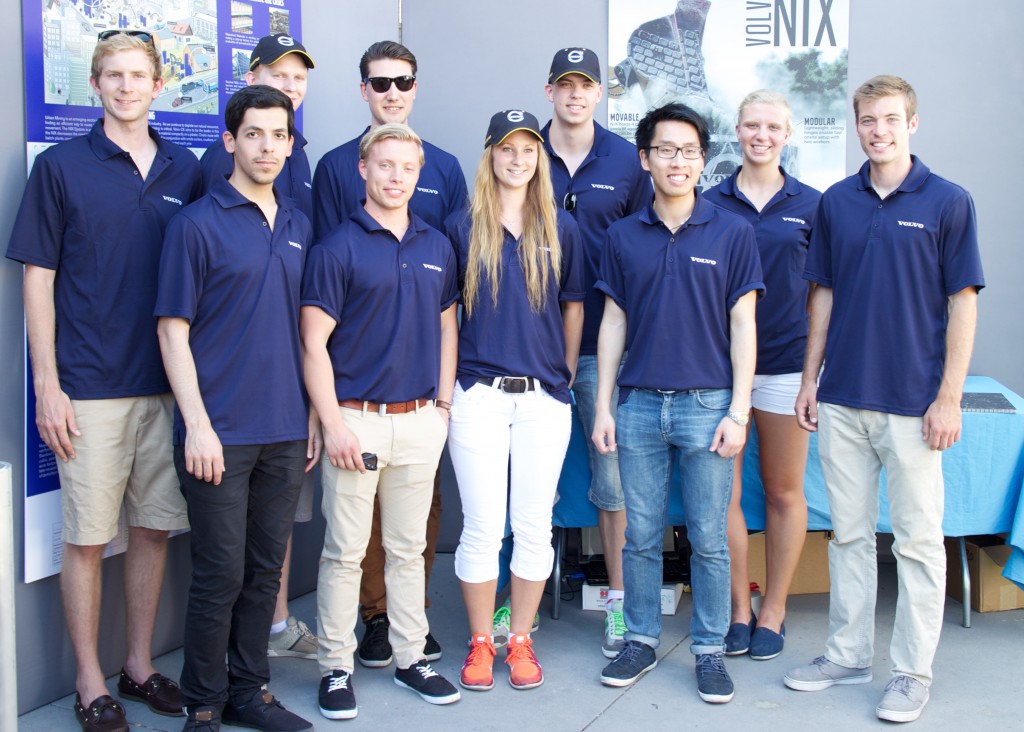 – We are really proud to have been given this opportunity to work with both Volvo CE and Stanford University, says Oskar Erlingsson of BTH's MSc. in Mechanical Engineering. And Victor Söderberg MSc. student in Industrial Management and Engineering continues; We've been part in defining the Urban Mining segment together with Volvo and Stanford, which feels great.
Student team members
Jared Ostdiek
Kristine Bunker
Teresa Tombelli
Tom Owlett
Simon Ha
Oskar Erlingsson
Karin Dahlqvist
Niklas Nilsson
Victor Söderberg
Gustav Kågesson
Zain Tahir
Coaches
Michael Balsamo (Stanford / Momentum Machines / Tesla Motors )
Christian Johansson (BTH)
Tobias Larsson (BTH)
Sebastian Sjöberg (Explorers Club)
Volvo Construction Equipment
Martin Frank
Jenny Elfsberg
Partner map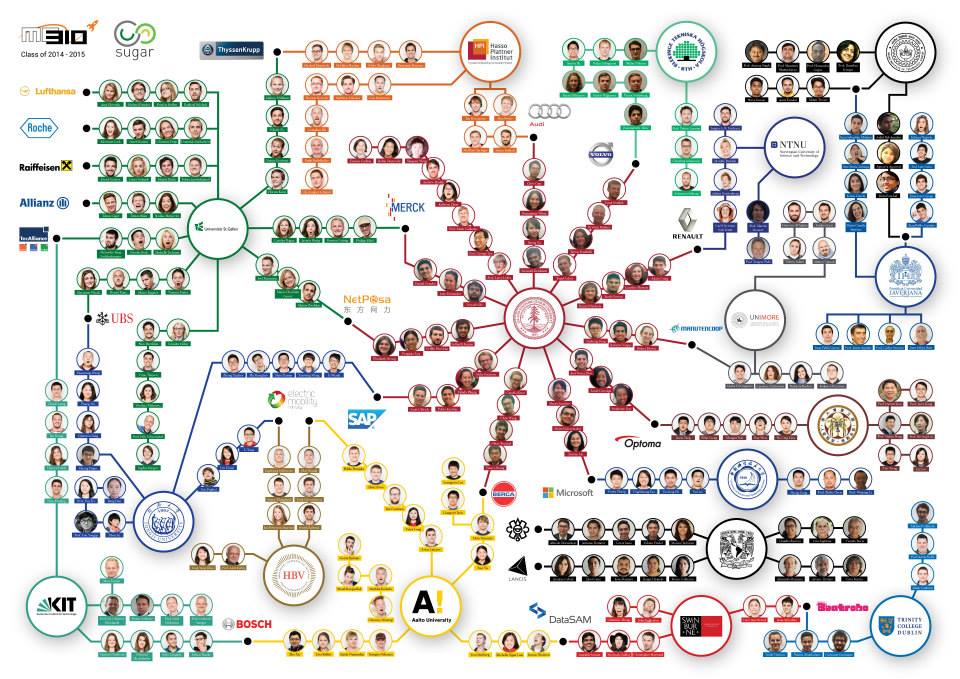 More information
Gallery
For more information, contact Professor Tobias C. Larsson, tobias.larsson@bth.se, or Christian Johansson, christian.m.johansson@bth.se.