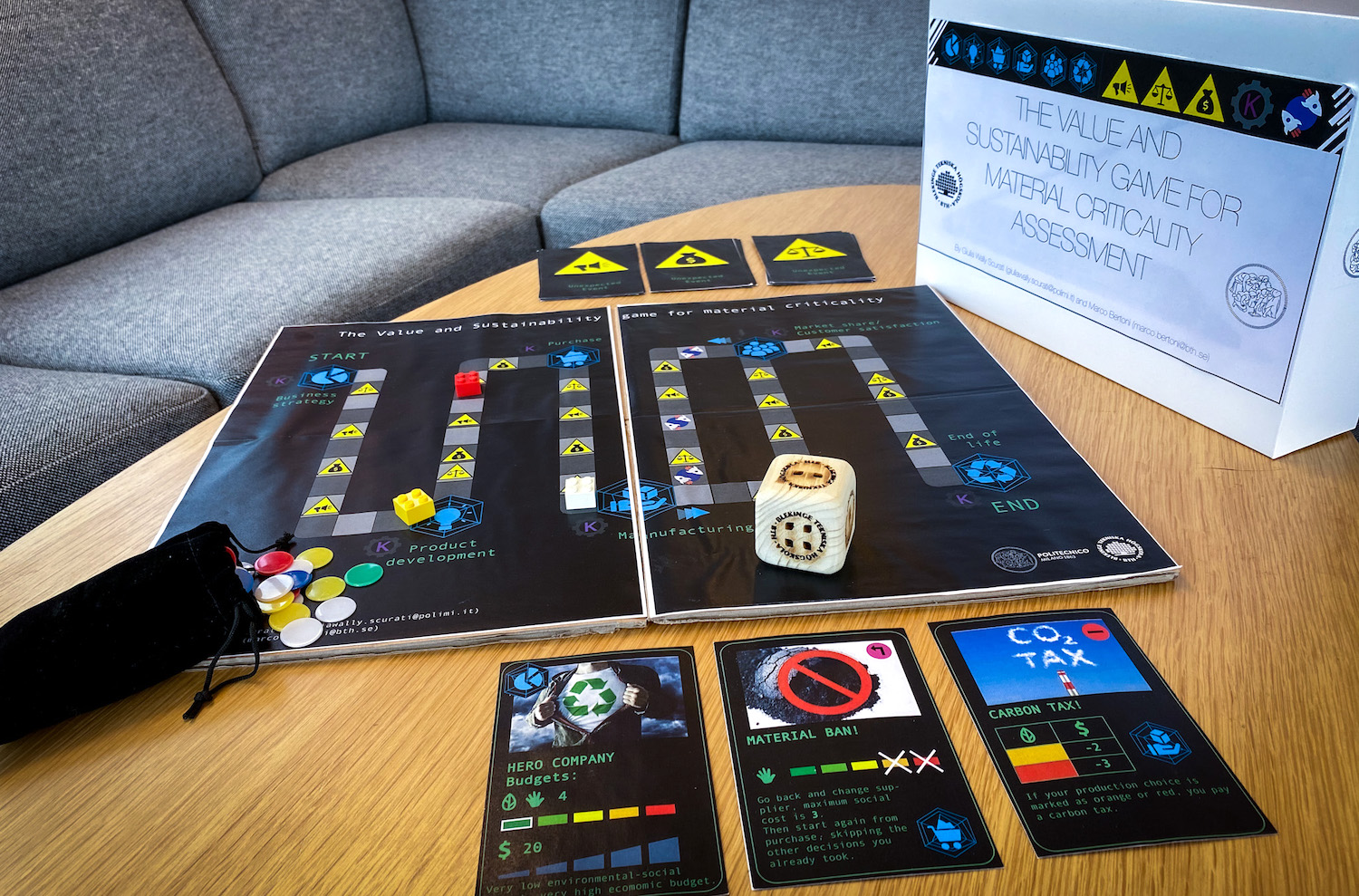 Raising Value and Sustainability awareness for critical materials: a serious game for the aerospace sector
Abstract
Aviation strives today to include environmental and social considerations as drivers for decision making in design. This paper proposes a serious game to raise awareness of the value and cost implications of being 'sustainability compliant' when developing aerospace sub-systems and components. After describing the development of the game, from needfinding to prototyping and testing, the paper discusses the results from verification activities with practitioners, revealing the ability of the game to raise sustainability awareness and support negotiation across disciplinary boundaries in design.
Keywords
Serious game, sustainability, critical materials, risk management, decision making.
Citation
Scurati, G.W, Nylander, J.W., Hallstedt, S., Ferrise, F., Bertoni, M. (2020) A serious game to raise awareness about the use of critical materials for sustainable engineering design. Proceedings of the Design Society: DESIGN Conference, Vol. 1, pp. 737-746.
Download
https://www.cambridge.org/core/journals/proceedings-of-the-design-society-design-conference/article/raising-value-and-sustainability-awareness-for-critical-materials-a-serious-game-for-the-aerospace-sector/171BCDFD9CC30DA2B34BFF1A48C60A1C