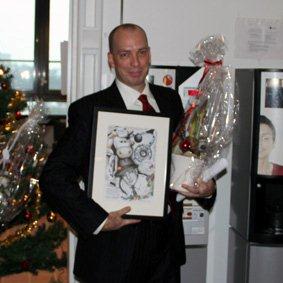 PhD defense in Mechanical Engineering by Tony Thompson
Dec 20, Tony Thompson, PhD candidate, presented and defended his PhD thesis in Mechanical Engineering. The title is: "Integrating a Strategic Sustainable Development Perspective in Product-Service System Innovation".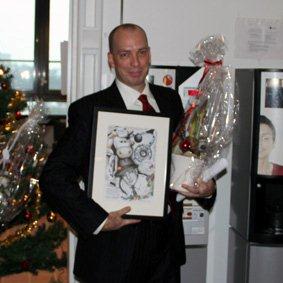 Prof. Tim McAloone of DTU in Denmark was faculty opponent, and the grading committee was composed of Prof. Bo Helgeson, BTH, Prof. Annika Olsson, Lund University, and Prof. Tomohiko Sakao of Linköping University.
Tony has conducted his research within several project at BTH in collaboration with industry, and his focus have been to tie the links between sustainability and industrial product development via the concept of product-service systems. In his defense he had to show the width of skills needed to perform research and the scientific dialogue with the opponent was of high value for the audience to listen in to. The session was live web-casted and followed via an online audience.
Find the PhD thesis here: http://www.bth.se/fou/Forskinfo.nsf/Sok/653381fb3537ba80c1257abf0033c5fa!OpenDocument
We congratulate Tony and wish him good luck!