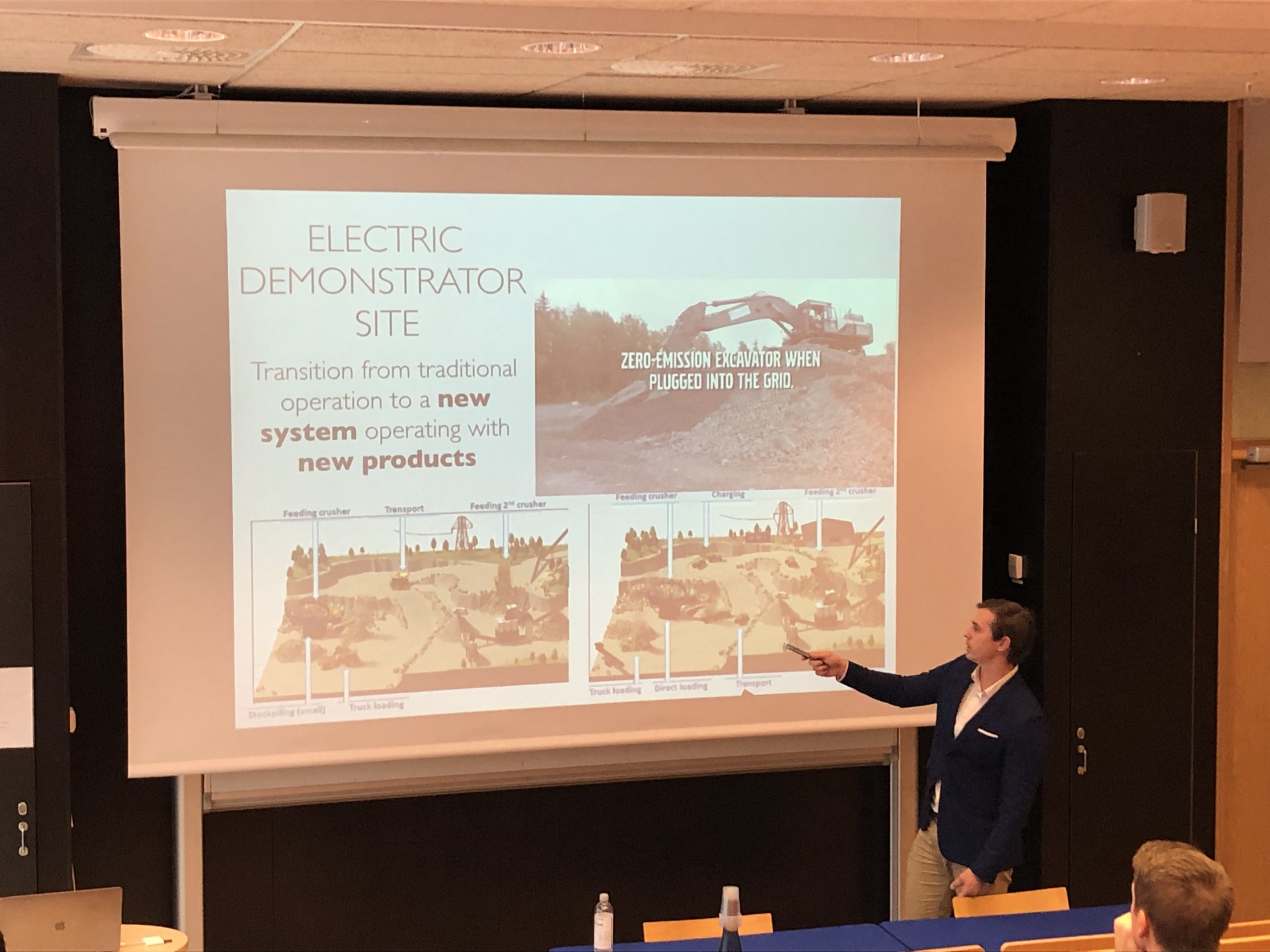 Congratulations Ryan Ruvald, Licentiate in Mechanical Engineering!
Ryan Ruvald presented his licentiate thesis entitled "Prototyping for Product-Service Systems innovation: Insights from the construction equipment industry" in front of an interested audience on thursday afternoon.
Ryan presented the context and motivation for his research and then took the audience through research methodology and findings (thesis consists of a summary part and two individual research publications) and then landed in a summary of his findings.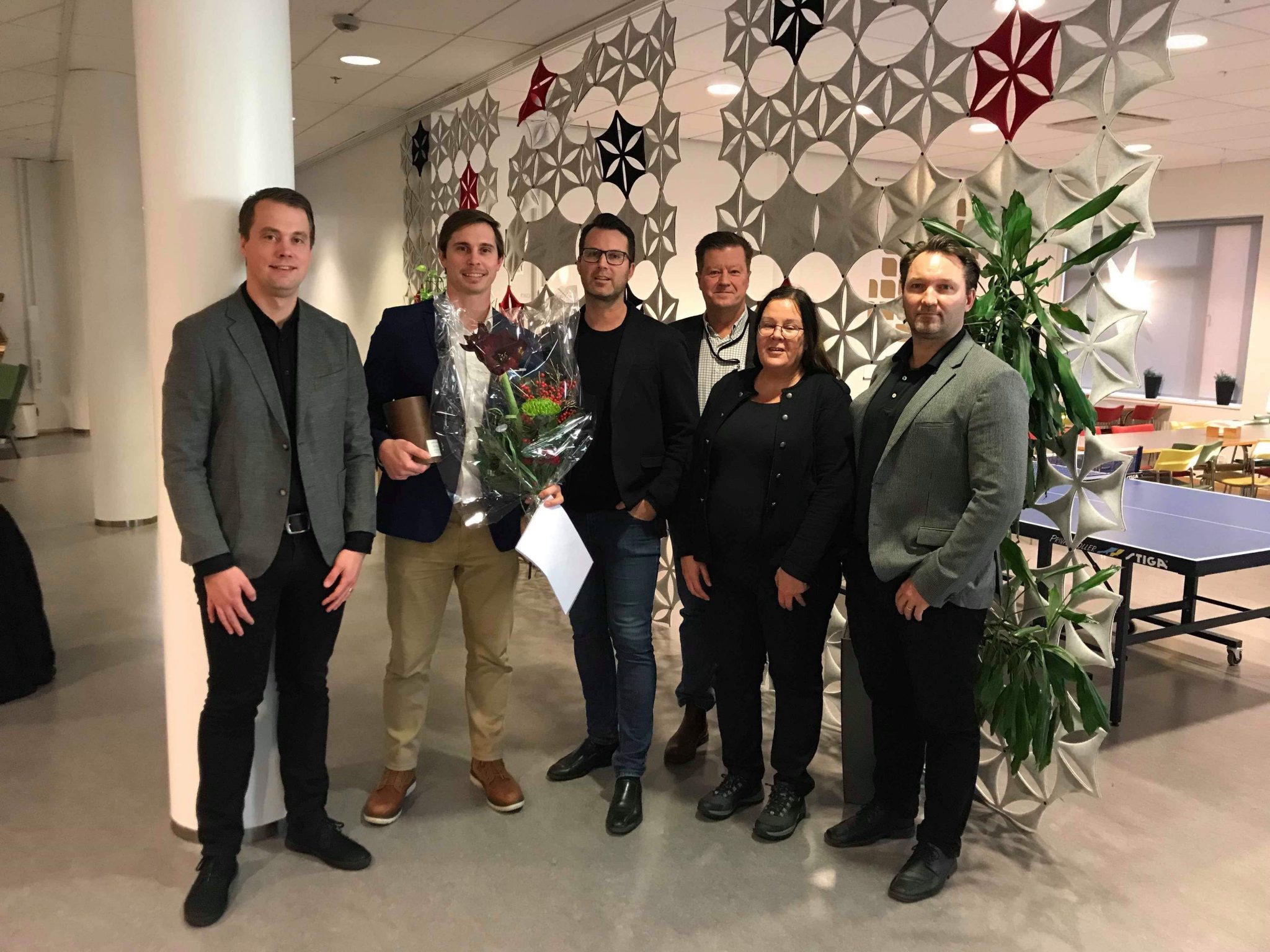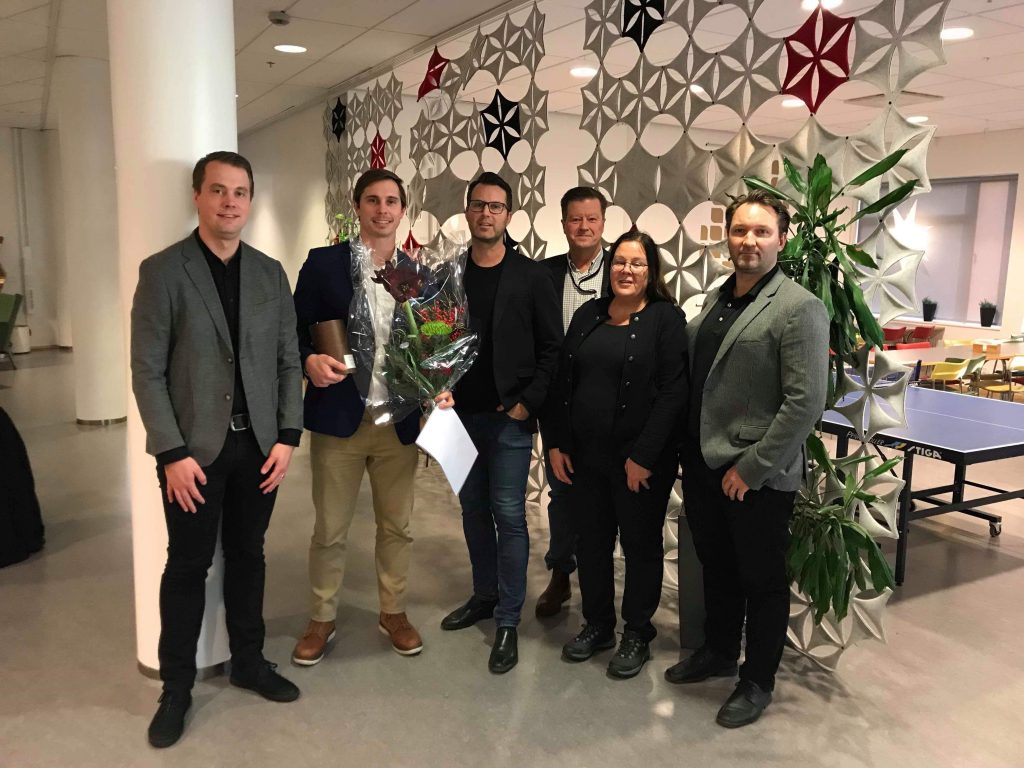 Opponent for the day was the researcher Professor Åsa Ericson of Luleå University of Technology. Åsa went went deeper into details to enlighten and enrich the knowledge around the material and in order to get a sense of how Ryan had approached the research and also on how conclusion where made.
At the end also the audience had the chance to ask questions on the research.
Examiner Professor Tobias Larsson then concluded by declaring that Ryan had passed the exam and achieved the licentiate degree.
Besides the examiner the supervisors of Ryan has been Assistant Professor Christian Johansson Askling, and Associate Professor Andreas Larsson.
Thesis abstract
To radically increase the value delivered to the customers in the construction industry a concerted effort is needed to develop solutions beyond incremental adjustments. Simply providing add-on services to existing products does not effectively create solutions with enough gains in core customer values. Designing and developing a product service system (PSS) through the adjustment or reconfiguration of existing elements is a challenge on its own, and adding the design of new elements serves to confound the process even further. By realigning all components of a PSS from inception to a function provides an opportunity to escape current product limitations and explore new solutions with potentially higher value. Designing a new PSS solution from scratch comes with added ambiguity in an expanded solution space.
The aim of this thesis is to investigate early conceptual phases of PSS innovation within the domain of construction equipment manufacturing. The research included the development and testing of a prototyping method to foster customer co-creation and transdisciplinary design which are considered primary impact factors increasing the value of final PSS solutions.
The work was performed in collaboration with a construction equipment manufacturer, conducting a demonstrator project on an electric and autonomous production site. The thesis first depicts how the prototyping method can be implemented to enable stakeholder insights that were previously not accessible through current practices. This leads to the testing of the method in a broader perspective to represent tangible and intangible elements in a way that facilitates concept design decisions in multi-disciplinary settings. The thesis concludes by exploring the limitations on current practices in relation to the adoption and potential use of the method.
Keywords: Product-Service System, Engineering Design, Prototyping, Boundary Objects
Interview with Ryan about his Licentiate thesis
Video of the presentation