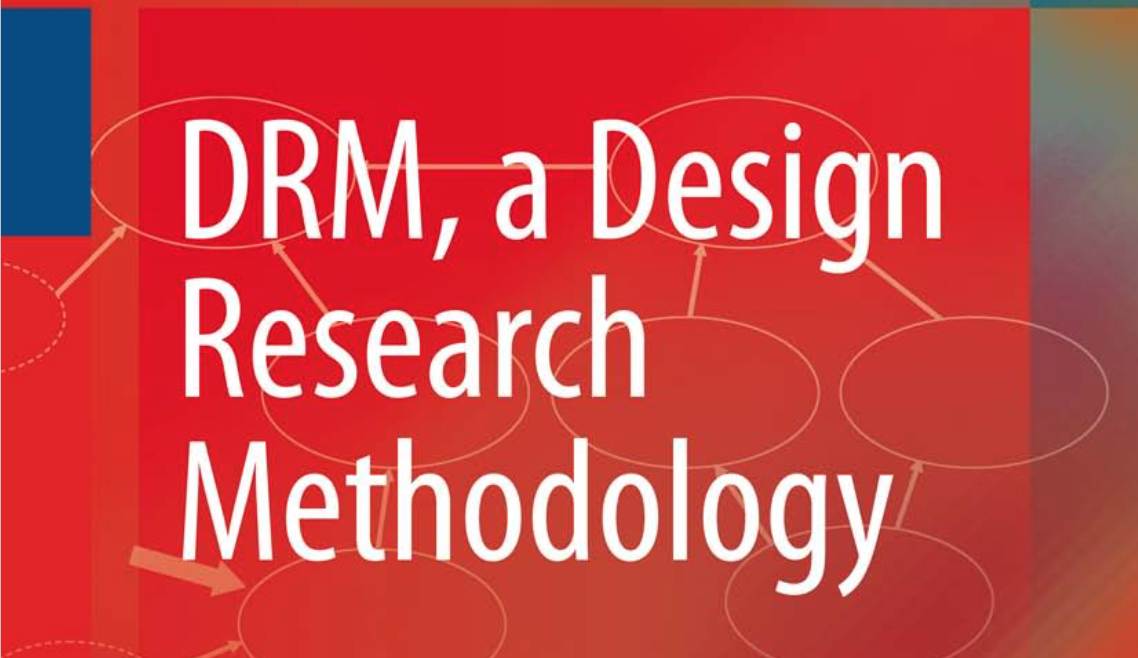 Engineering Design Research Methodology | 7.5 ECTS | PhD Course
Next course start
Background
In today's competitive business environment a significant competitive advantage is owned by those companies that are able to design and developed product and services better and fasters than the others. The increasing shift toward the provision of product service systems has created the need of a new way to design and developed things, taking into consideration aspects that were scarcely considered before. In such a context the traditional design method might be too limited to satisfy the evolving needs of designer and engineers. Design research is a fast-growing field of inquiry with significant importance in terms of helping society to create products and processes of improved quality and for enhancing the environment in which we live. The step-wise, hands-on approach of DRM studies the ways in which design research can best be undertaken to address specific questions. This study gives rise, for the first time, to a generic and systematic design research methodology intended to improve the quality of design research – its academic credibility, industrial significance and societal contribution – by enabling more thorough, efficient and effective procedures. This course focuses on how to study the design environment, how to understand what is needed, how to come up with ideas for improvement and how to evaluate such ideas. In other words it deal with how to do research in product service systems design.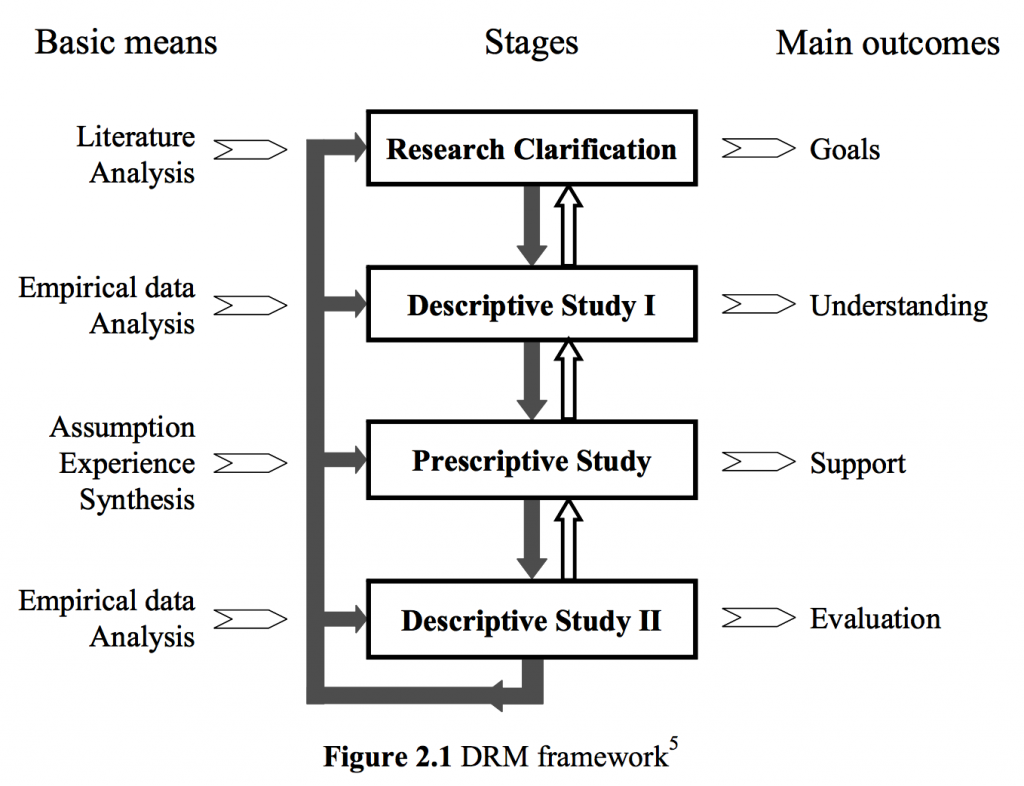 Objectives of the course
The objective of the course is to prepare doctoral students researching and working on topics in the engineering design area to conduct research work of high scientific quality. The course will also:
give the students insights into existing design research theories and models in order to choose an appropriate theoretical background,
provide an overview of the methods applied in design research in order to enable the students to select and develop the approach most suited for their own research challenge,
give the opportunity to meet and confront with researchers working in the product and service systems design.
Content
The contents of the course is structured into the following sections:
History and background of design research
Frame design research in the Scientific Method
How to define a research question and hypotheses
Literature Review methods and analysis
The Design Research Methodology: studies and support methods
Publishing academic results
Presenting academic results
Research ethics and code of conduct
Learning outcomes
The following learning outcomes are examined in the course:
Knowledge and understanding
On completion of the course, the student will be able to:

Know how design research is carried out
Understand the nature and use of research theories
Understand the scientific relevance of published literature

Competence and skills
On completion of the course, the student will be able to:

Choose suitable qualitative and quantitative methods in design research
Formulate research questions and hypotheses
Determine his/her own theoretical areas of contribution
Determine measurable success criteria for his/her research
Define a plan for his/her own research

Judgement and approach
On completion of the course, the student will be able to:

Assess the of the validity of research done in engineering design
Reflect on ethical implications of research and publishing
Learning and teaching
The course consists of lectures, theoretical work and a practical course project. The course is taught in English. The course builds upon the Design Research Methodology. In the course the participant use the DRM to clarify and plan research, with the own research project as assignment base. Every student delivers three assignments (literature study, ARC diagram, and finally a research plan) that is presented and discussed with the peers in the course.
Assignment and grading
To pass on the course the following is required:
Assignment #1: Analysis of research questions and research hypothesis
Assignment #1b: Analysis of literature reviews
Assignment #2: Research Plan write-up including presentation
The examination consists of active participation in lectures and seminars, submission and presentation of a written assignment. Grading is Pass (G) or Fail (U). Course examiner is Professor Tobias C. Larsson, and after completion of the course the participant will receive a course certificate.
Course evaluation
The course responsible is responsible that the doctoral student have the opportunity to comment on the course.
Literature
Below is a list on some books and papers that can be seen as input for the course work. Access will be given to these books and papers, and complete reading list will be handed out at course start.
Core
Additional reading

Blessing, L.T.M., 2003, What is this thing called design research? DS 31: Proceedings of ICED 03, the 14th International Conference on Engineering Design, Stockholm.
Eckert, C. M.; Stacey, M. K. and Clarkson, P. J. (2003). The spiral of applied research: A methodological view on integrated design research. In: Proceedings of the 14th International Conference on Engineering Design (ICED'03), 19-21 August 2003, Stockholm, Sweden.
Course responsible
The main teachers are (other experts in the field will be involved and invited):
Professor Tobias C. Larsson, Department of Mechanical Engineering, Blekinge Institute of Technology.
Assistant Professor Alessandro Bertoni, Department of Mechanical Engineering, Blekinge Institute of Technology.
Guest lecturers
Schedule
The course features 2 physical meetings to kick-off and concludes the course and four online lectures with possibility to attend physically for the doctoral students located at BTH:
Course schedule (indicative)
January 14 (Week 3): Physical meeting – BTH campus Gräsvik, Karlskrona, 9:00 to 15:00.
Topics: Introduction to Design Research, Research questions and Hypotheses, Literature review, Presentation of assignment 1 and 1b.
Week 5 Online (2 hours): DRM in a nutshell, Research Clarification
Week 6 Online (2 hours): Descriptive study and Prescriptive study
Week 8 Online (2 hours): Publishing results and Ethical code-of-conduct

Week 10 Online (2 hours): Presenting results

Week 13 Physical meeting – BTH campus Gräsvik, Karlskrona, 9:00 to 12:00 (depending on number of students). Final presentation.
Application
Send an e-mail declaring your intention to participate, including a short abstract of your research profile to alessandro.bertoni@bth.se
Information
For more information, please contact; Tobias C. Larsson (course examiner) Professor Mechanical Engineering, Blekinge Institute of Technology, tlr@bth.se +46 (0)455 38 55 25