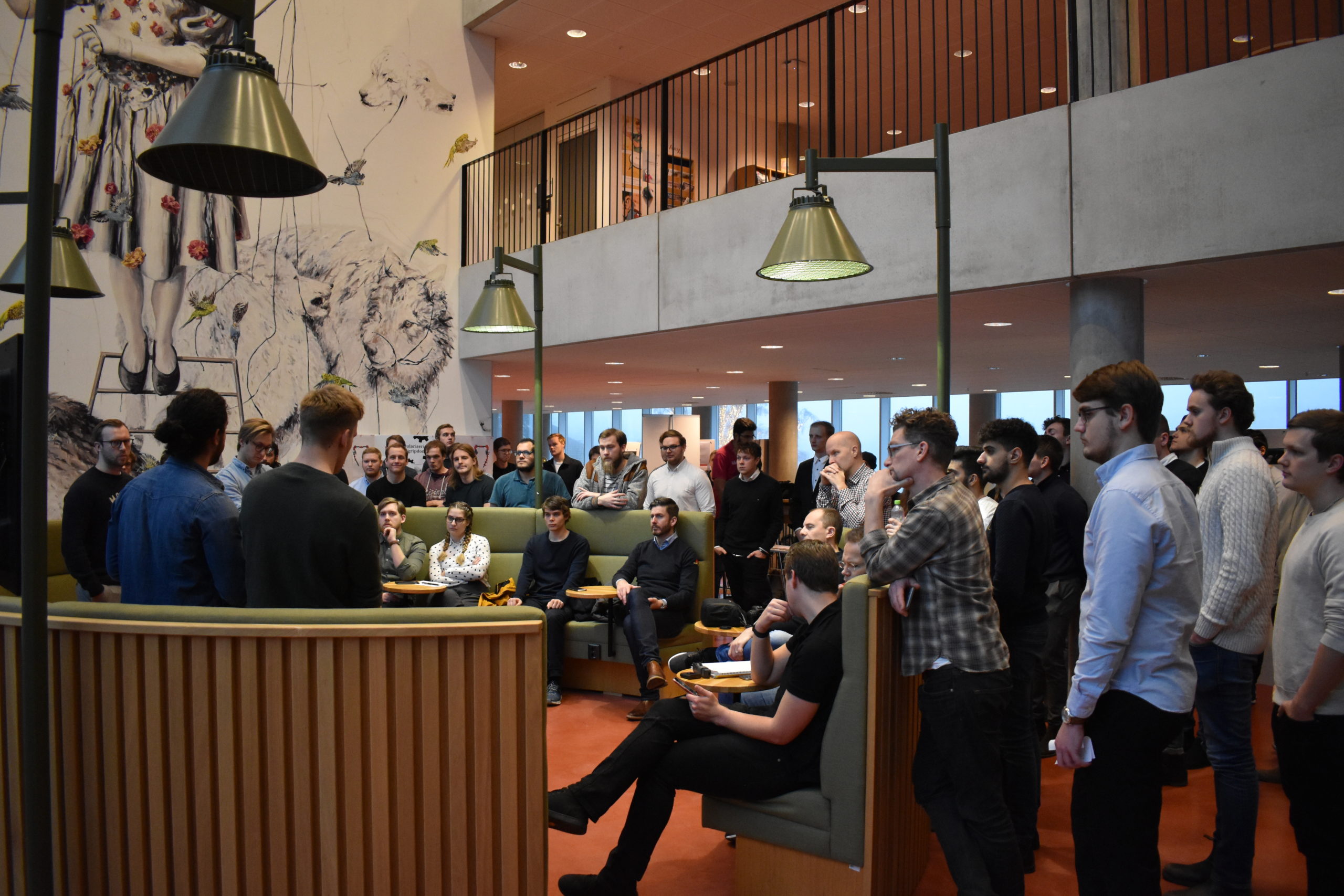 Extreme Product-Service Innovation 2019/20 completed
Students in the MSc programme in Mechanical Engineering have completed their final product-service innovation projects in the course Extreme Product-Service Innovation. The students have been working on different challenges relating to construction equipment and elderly care, in projects that are aimed at allowing them to use their engineering skills and tools "In Real Life" with real corporate partners, thus preparing them for their coming work life.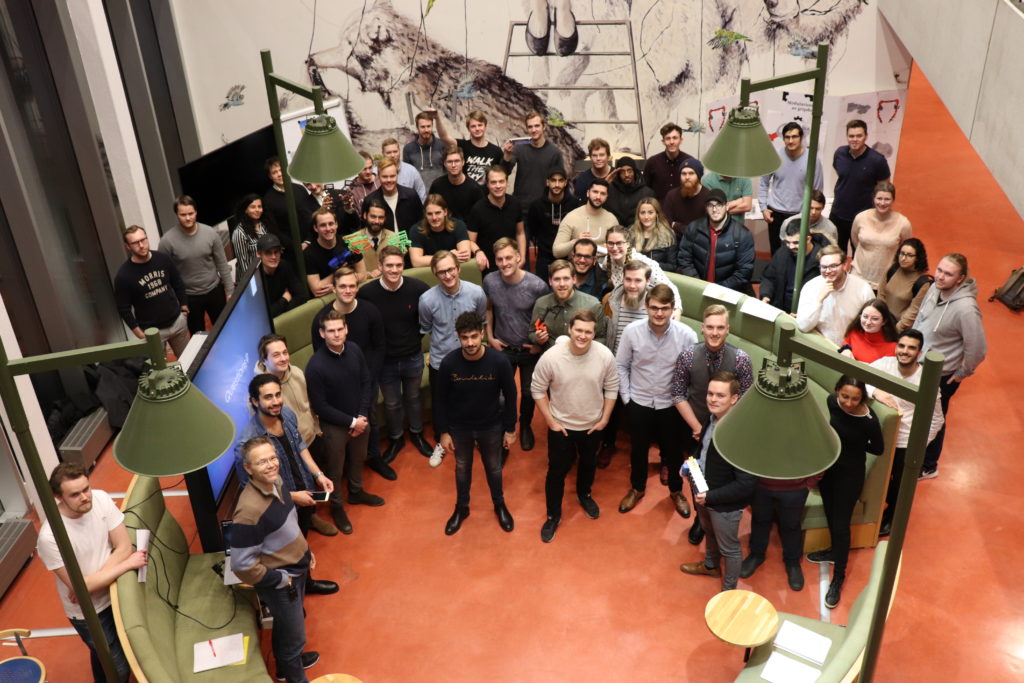 – The students have received real challenges from the companies where they independently identify and analyze customer needs. They work iteratively and develop their prototypes in several steps, and explore the direction companies could take in each area, says Christian Johansson, responsible for the course "Extreme PSS Innovation" at BTH.
The Projects
This year's projects came from three partners; Dynapac Compaction Equipment, Volvo Construction Equipment, and Blue Science Park. All received a relatively open prompt from the partner and first asked the students to go out and do needfinding in the field where the problems can be found.
The project with Blue Science Park was focused on special accommodations that suffers from lack of help to offer the residents with stimulating activities. Stimulus activities are a major help in achieving a higher wellbeing, which leads to lower care needs and a greater degree of independence. With this as a starting point the students went about doing needfinding with staff, residents and relatives to further understand the problem that they should address.
Dynapac had two projects that both focused on Digital Twins this year. The digital twin is a digital replica of a living or non-living physical entity. For instance, in the case of Dynapac, a model of a compactor or even a sub-system. By bridging the physical and the virtual world, data can be transmitted seamlessly, allowing the virtual entity to exist simultaneously with the physical entity. Simulation or pre-existing data and knowledge can be used to perform several 'what-if' analysis using the digital twin to understand more about how to support the product, or even further improve the design of the product. With this in mind, the students set about further exploring the possibilities and needs for this technique.
Also, with Volvo Construction Equipment, there were two parallel projects, albeit they were focusing on a topic that they call Rainbow Fleet. The name Rainbow Fleet is used to explain that on any site, there is a multitude of different equipment (brands, age, etc.) and vehicles operating at any given time. To enable effective and efficient collaboration as well as higher levels of safety on the site, these and the human workers on the site should be connected. It is today rare to have a solution that connects all of these and hence the theoretical gains are not achieved. The students were therefore challenged to think about a potential solution to connect the older but still productive machines with newer machines, and the site infrastructure as well as staff on site to make the operation safer and more optimized. With this in mind, visited some quarries to further understand the challenges that exist on site.
After defining the problems, the students set about to create ideas that could solve the issues with a combination of product- and service components, in a novel way. On the way to the final Minimum Viable Prototype, the students conducted several iterations where they designed, built and tested prototypes of varying prototypes to advance the project understanding experientially.
The solutions ranged from communication and connectivity on construction sites, digital twin concepts that connected and modelled the hydraulics and water systems respectively on asphalt rollers, and finally an experience room for elderly that is intended to be housed in an assisted living facility.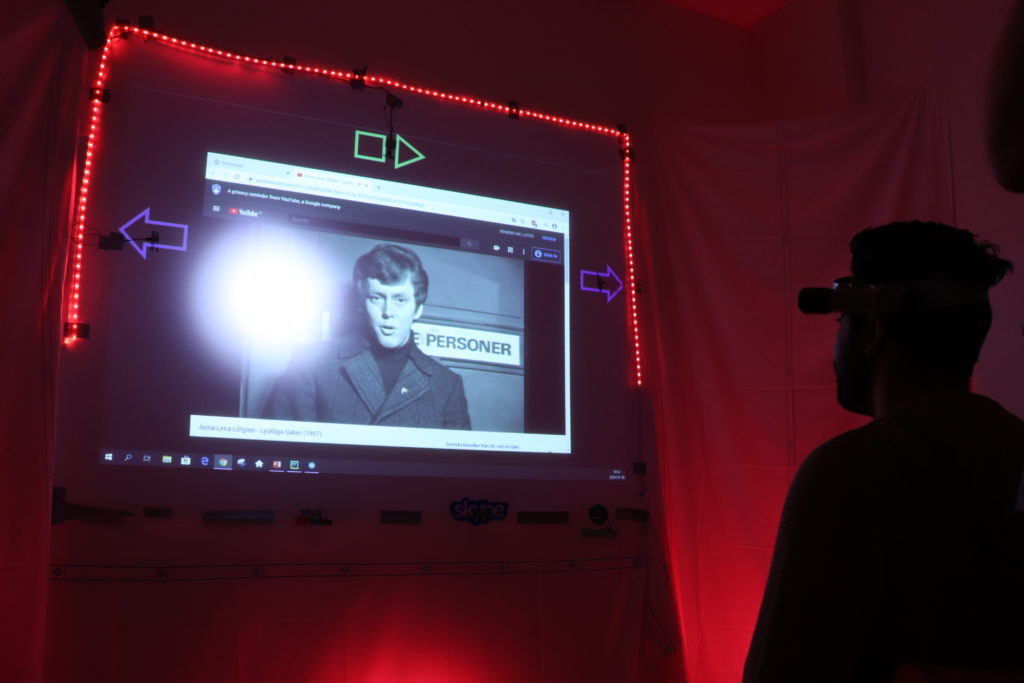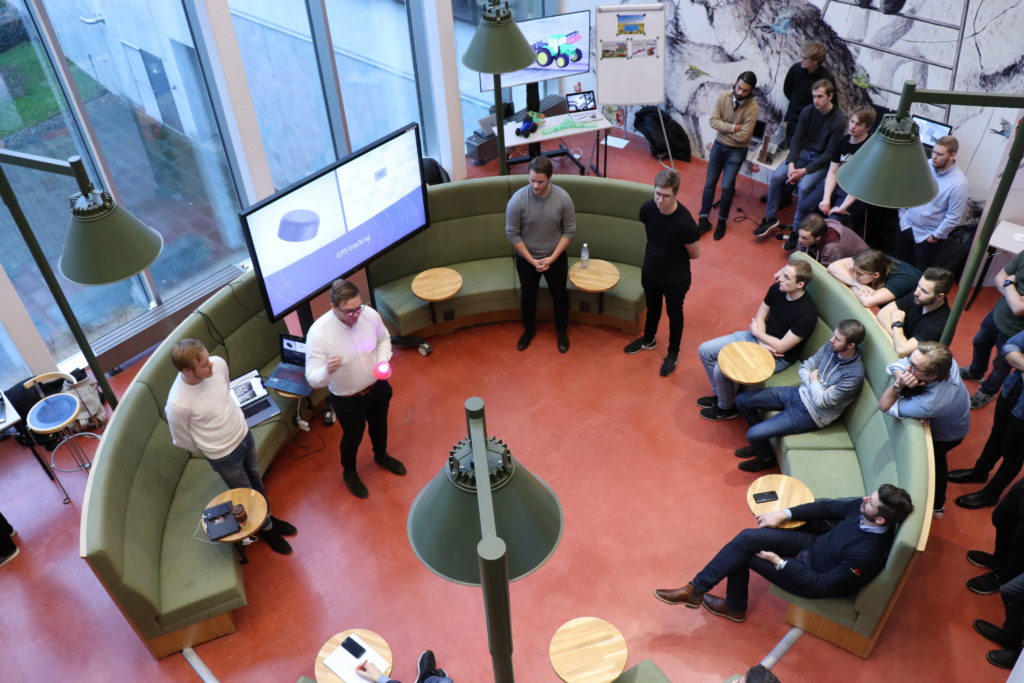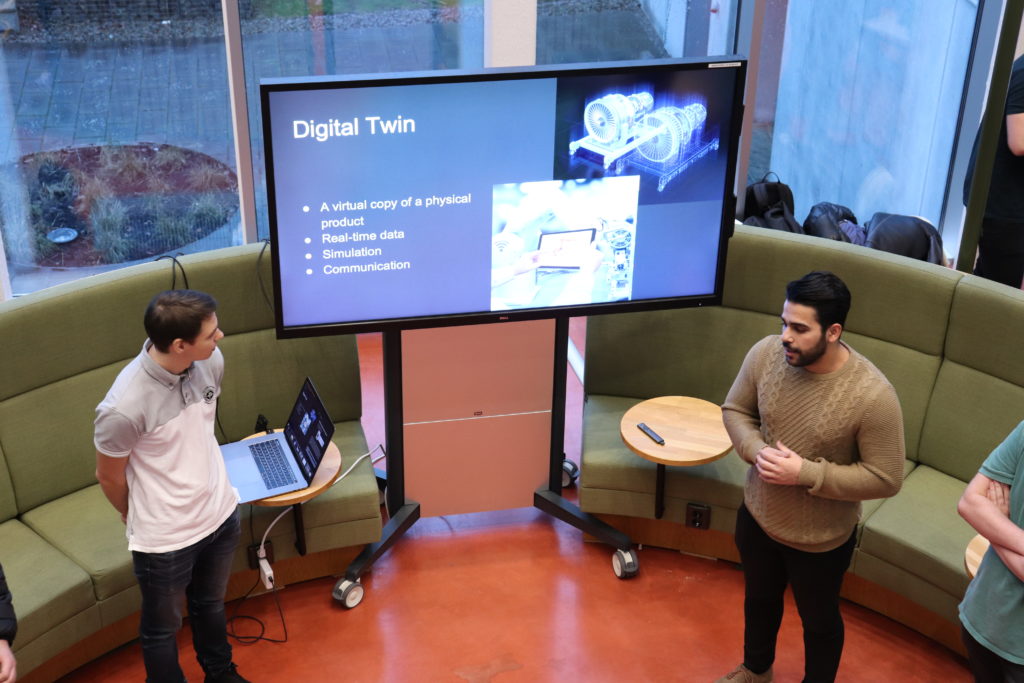 Finally, now in January after almost a half year of innovation development, the students presented their prototypes as well as opportunities for innovative business models during the design fair that was held together with students on year 3 of the mechanical engineering program.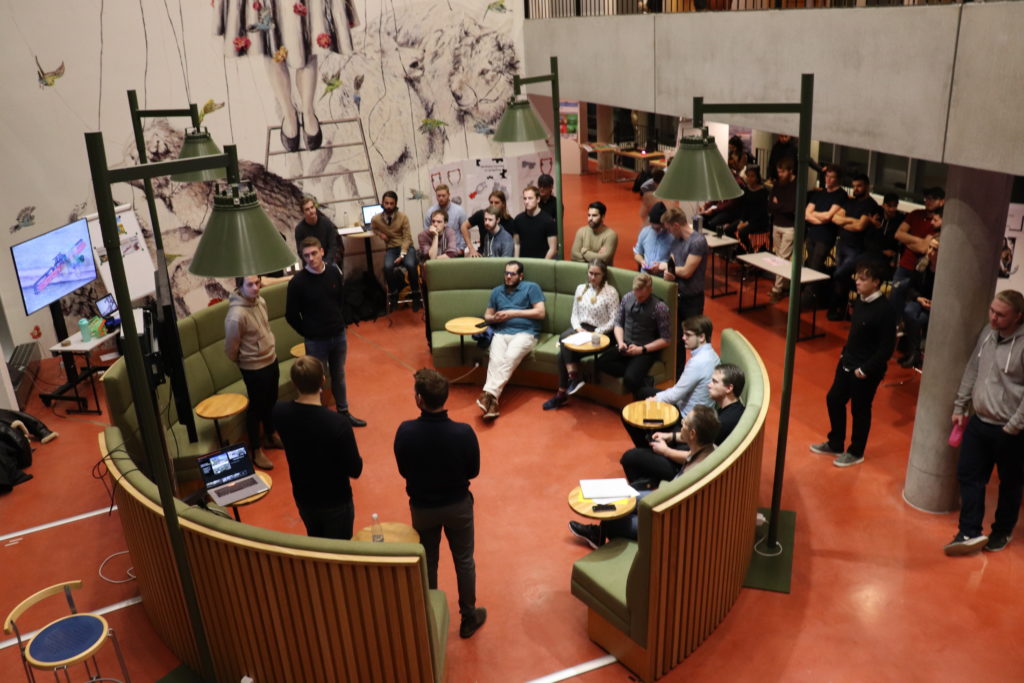 About Extreme Product-Service System Innovation
Students from Mechanical Engineering and Industrial Management programs are collaborating on extreme innovation projects where a novel combination of products and services are devised to satisfy users' and customers' needs. The Extreme PSS Innovation course is essentially one of the last courses the students undertake before moving into the real world and commencing their Master Theses. Here they have the opportunity to practice and explore their skills and knowledge they've learned throughout their first four years of education in real development projects with industrial partners, solving their problems as an engineer would do.