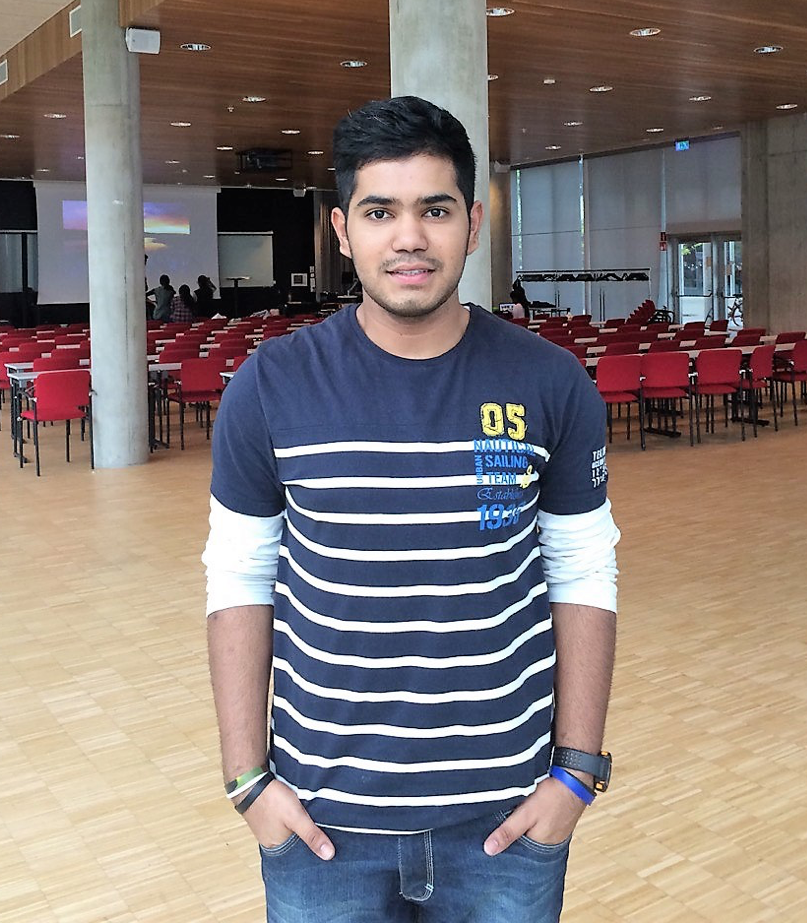 Welcome as PhD candidate Sravan Tatipala!
Sravan Tatipala is a PhD candidate at BTH employed during the spring of 2017 working with supporting engineering decision making. Sravan is part of the KKS research profile "Model Driven Development and Decision Support".

WHO ARE YOU AND WHAT IS YOUR BACKGROUND?
I am Sravan Tatipala. I'm born and brought up in India. I love travelling, playing music and sports. After achieving my Bachelor of Technology (B.Tech) Degree in Mechanical Engineering from JNTU-H University, India, I moved to Sweden to acquire my Master of Science (M.Sc) Degree in Mechanical Engineering with emphasis on Structural Mechanics from BTH, Karlskrona. I like to try, explore and learn new things.
WHAT DO YOU DO IN RESEARCH?
My research interest lies in developing knowledge engineering tools, methods and approaches to facilitate engineers in making confident decisions during preliminary stages of product development when little knowledge is available. In this context, the topics of Knowledge based engineering, simulation-driven design, design automation, artificial intelligence are of interest.
WHAT IS YOUR EXPERINCE IN TEACHING?
I have been part of teaching the following courses at graduate and undergraduate level at BTH: Computational Engineering, Fracture Mechanics, Structural Analysis, and Advanced solid mechanics. In addition to outlaying the key concepts, these courses, when looked at from a broader perspective, evaluate how theory, simulations and physical experimentation relate to real-world engineering problems.
For me it is very important to stimulate student's ability to reflect on problems both from a theoretical and a real-life engineering perspective.
WHAT DO YOU HOPE TO BRING TO THE BTH COMMUNITY AND PARTNERS??
Well, I hope to bring lot of good energy and enthusiasm to conduct useful research with various partner industries. It is a great opportunity for me to grow as a researcher and challenge myself to new extremes.
I bring with me my passion for modern technology and applied research.