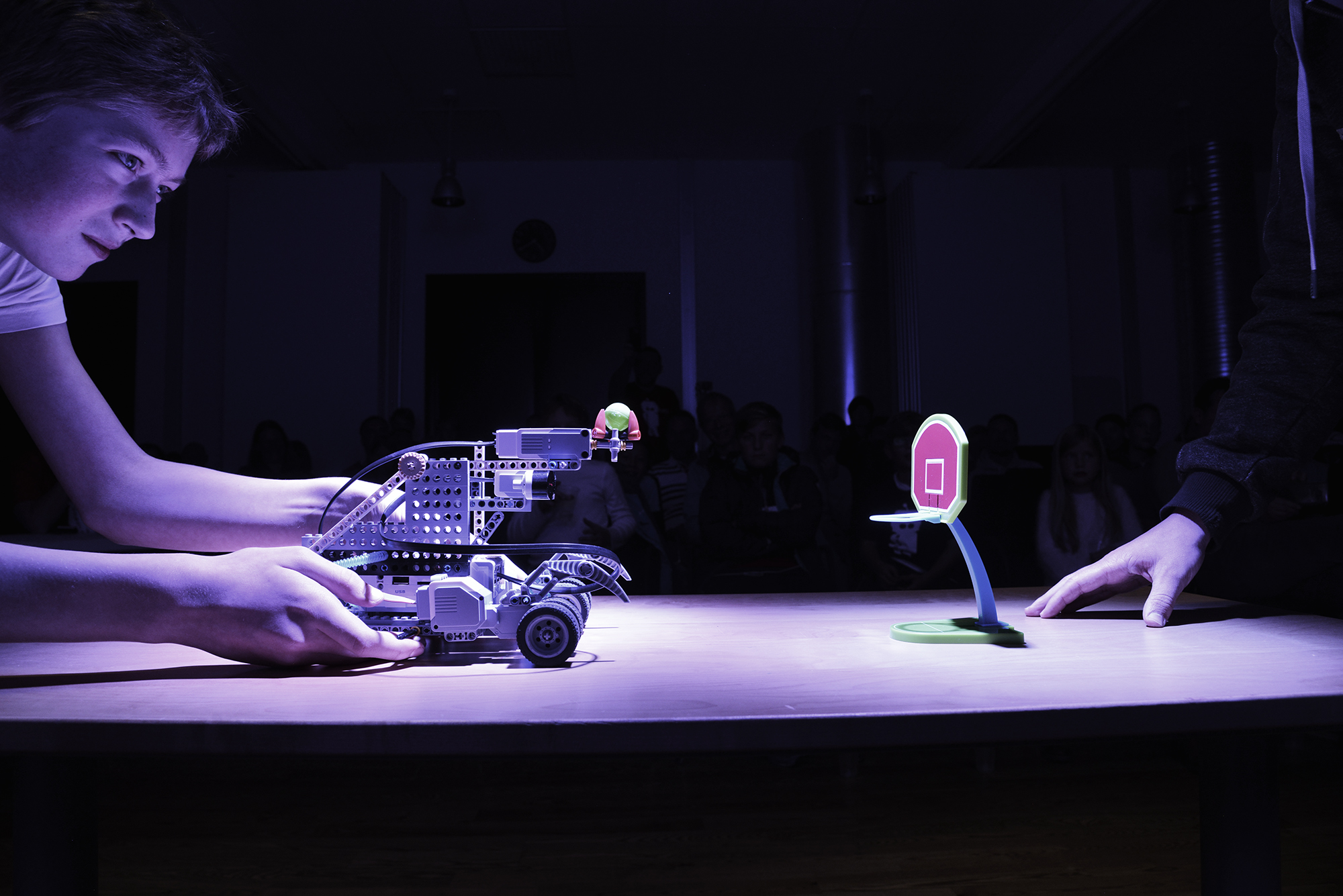 Lyckat Robothon 2016!
Mekatronik för att sätta en basketboll!
Under höstlovet passade vi på att tillsammans med Molybden och Hyper Island återigen arrangera ett Robothon för ungdomar i kommunen, det 4'e i ordningen i denna konstellationen. 30-40 ungdomar deltog under dagen i Hyper Islands kreativa lokaler, och 6 team valde att anta utmaningen att bygga en robot som klarade att få en basketball i korgen.
Från vårt Makerspace tog vi med oss Lego Mindstorms i drivor för att ungdomarna skulle kunna skapa vad de ville. Johan Wall och Ansel Berghuvud bidrog med teknisk problemlösningsförmåga och insikt i hur man programmerade sina lösningar. Hyper Island stod för kreativa energin och även för stöttningen av teamen i hur de tog sig an att lösa problemen.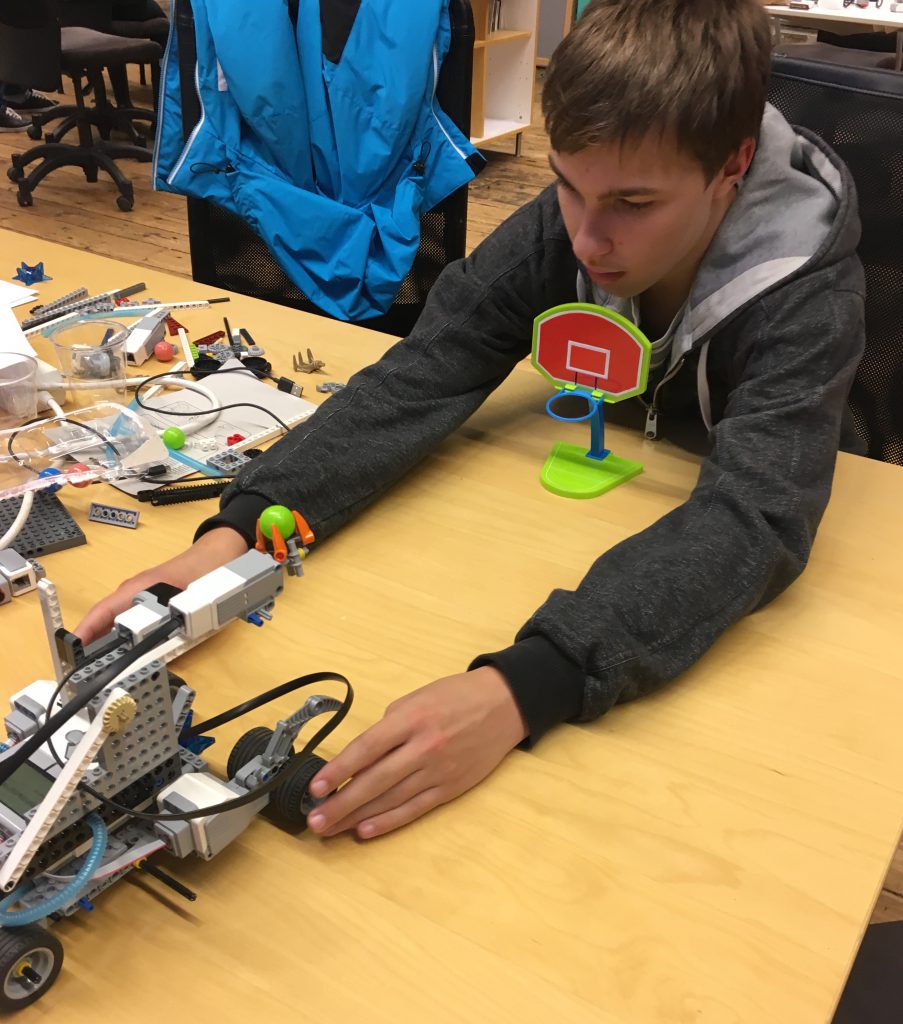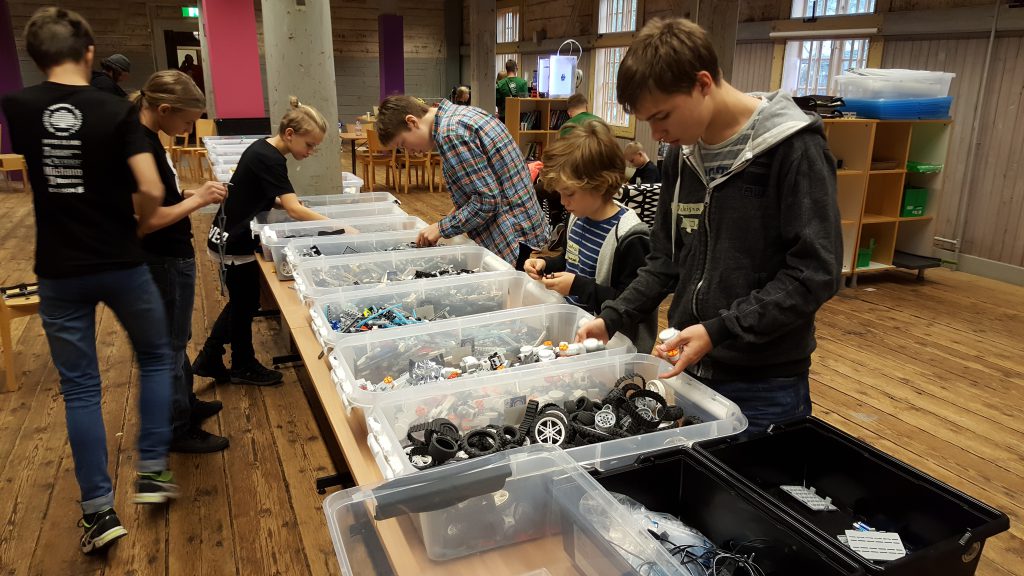 Finalen skedde till en grym ljud- och ljus-show av två studenter från Academy of Music and Business i Tingsryd, och detta höjde hela avslutet.
Johan Wall var vårt bidrag i juryn och han analyserade lösningarna utefter ingenjörsförmåga, robusthet och måluppfyllnad.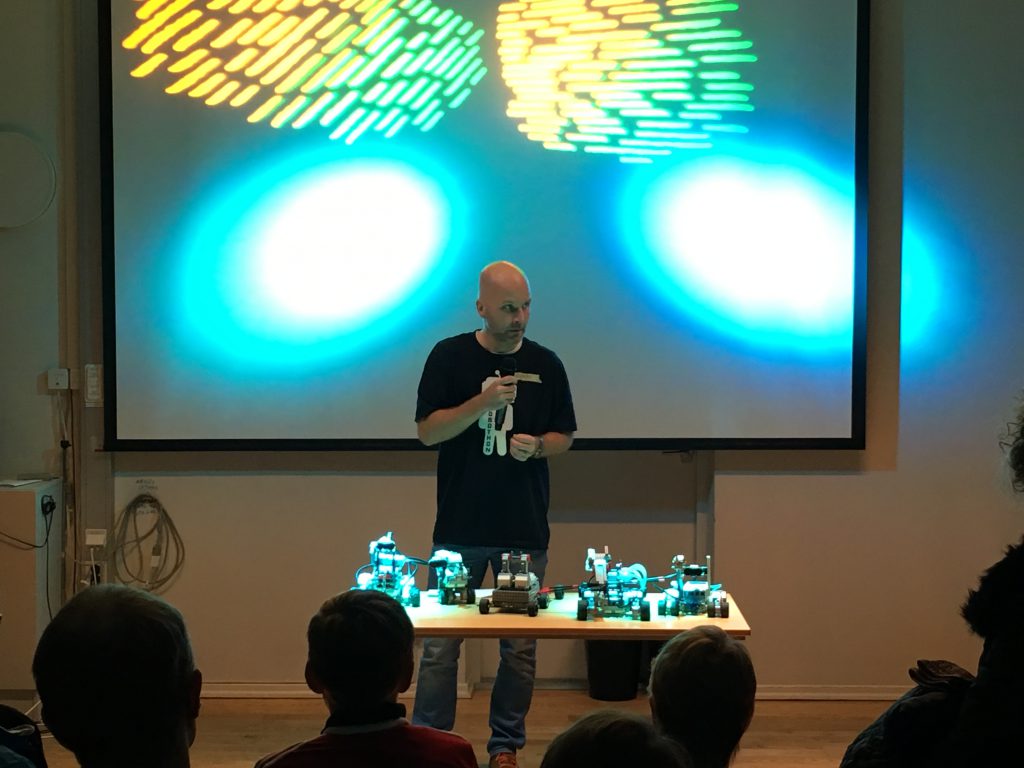 "Världens bästa dag", "detta var sjukt skoj", "är det redan slut" var kommentarer som snappades upp från tjejerna och killarna som deltog.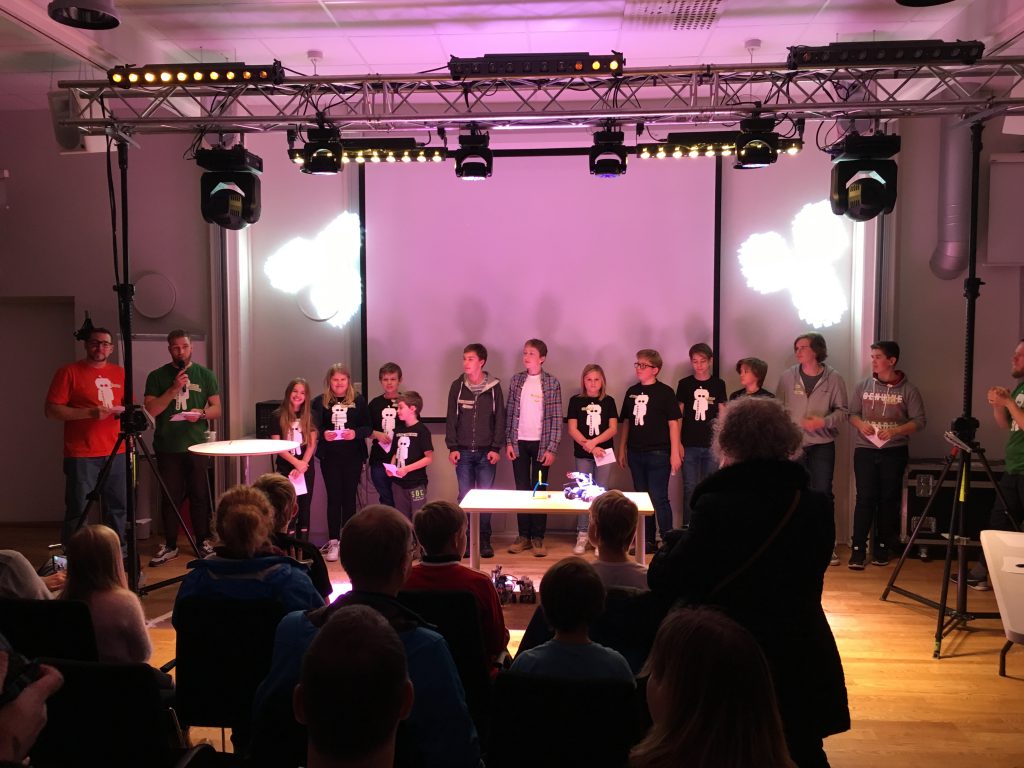 Vi visade även upp 3D printing, robotik, elektroteknik mm från vårt makerspace, och roboten Nao var ett uppskattat inslag.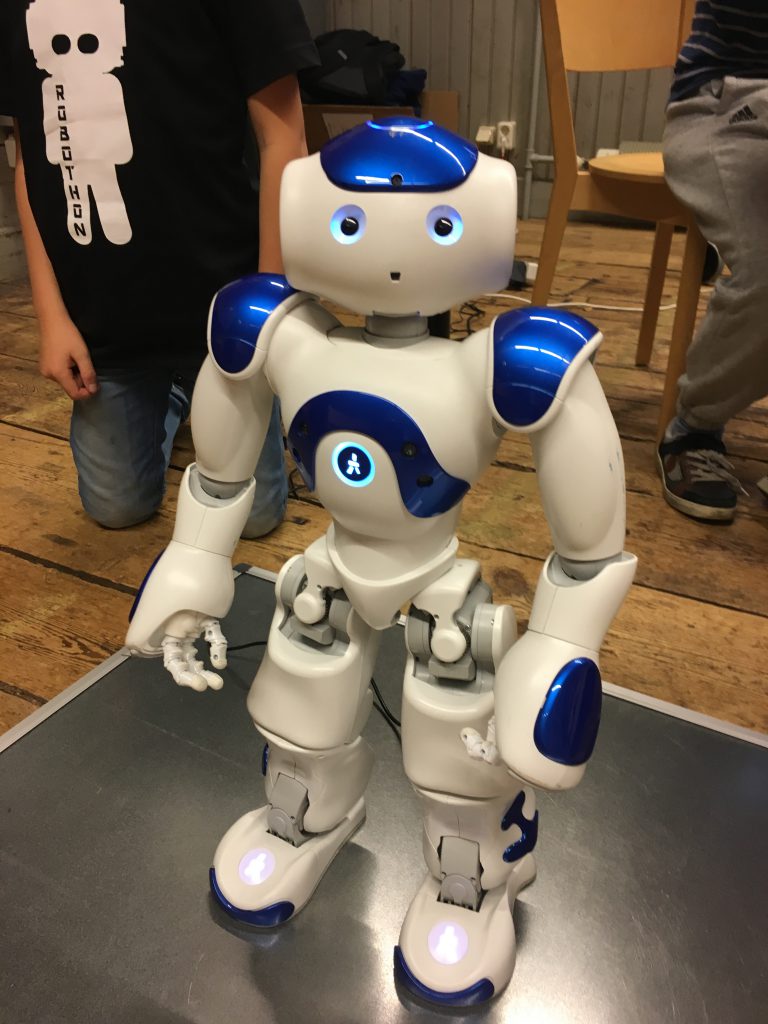 Våra sponsorer (BTH, Hyper Island, Karlskrona Kommun, Molybden, Michano, Roxtec och Ericsson) ska ha ett stort tack!
Press
Bildarkiv