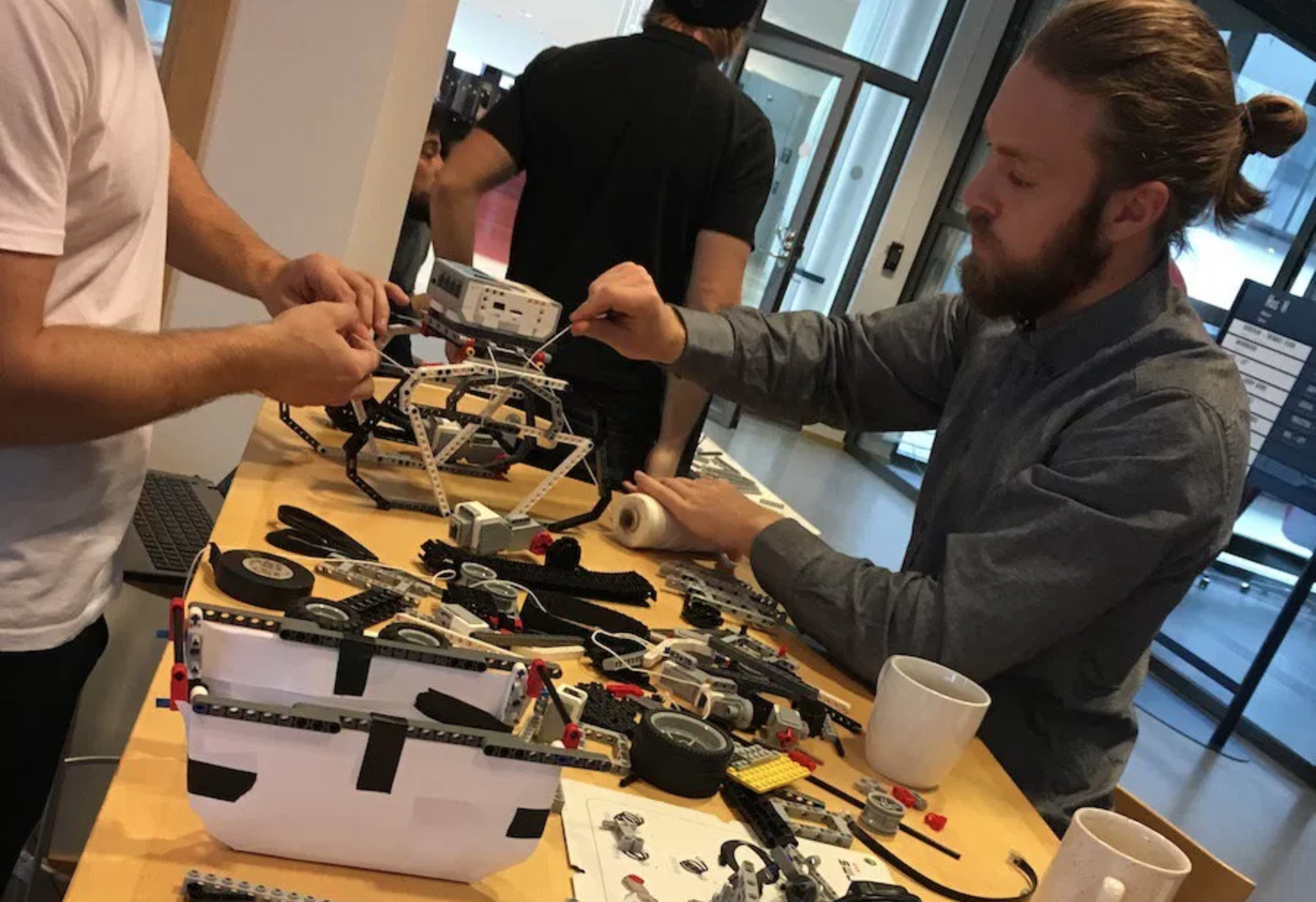 Future Exploration Design-Build-Test
During a rainy saturday, some 20 BTH students joined for the research labs event "Future Exploration Design-Build-Test challenge" in collaboration with Volvo Construction Equipment.
The day was devoted to a design-build-test exploration exercise in innovation. Coaches from the Product Development Research Lab (Christian Johansson, Tobias Larsson, Ryan Ruvald, Johan Wall) supported in a challenge to shape concepts for the construction industry. Using prototyping materials and robotics kits, students were invited to prototype solutions for new solutions of a new automated and electrified environment with the focus on "moving dirt".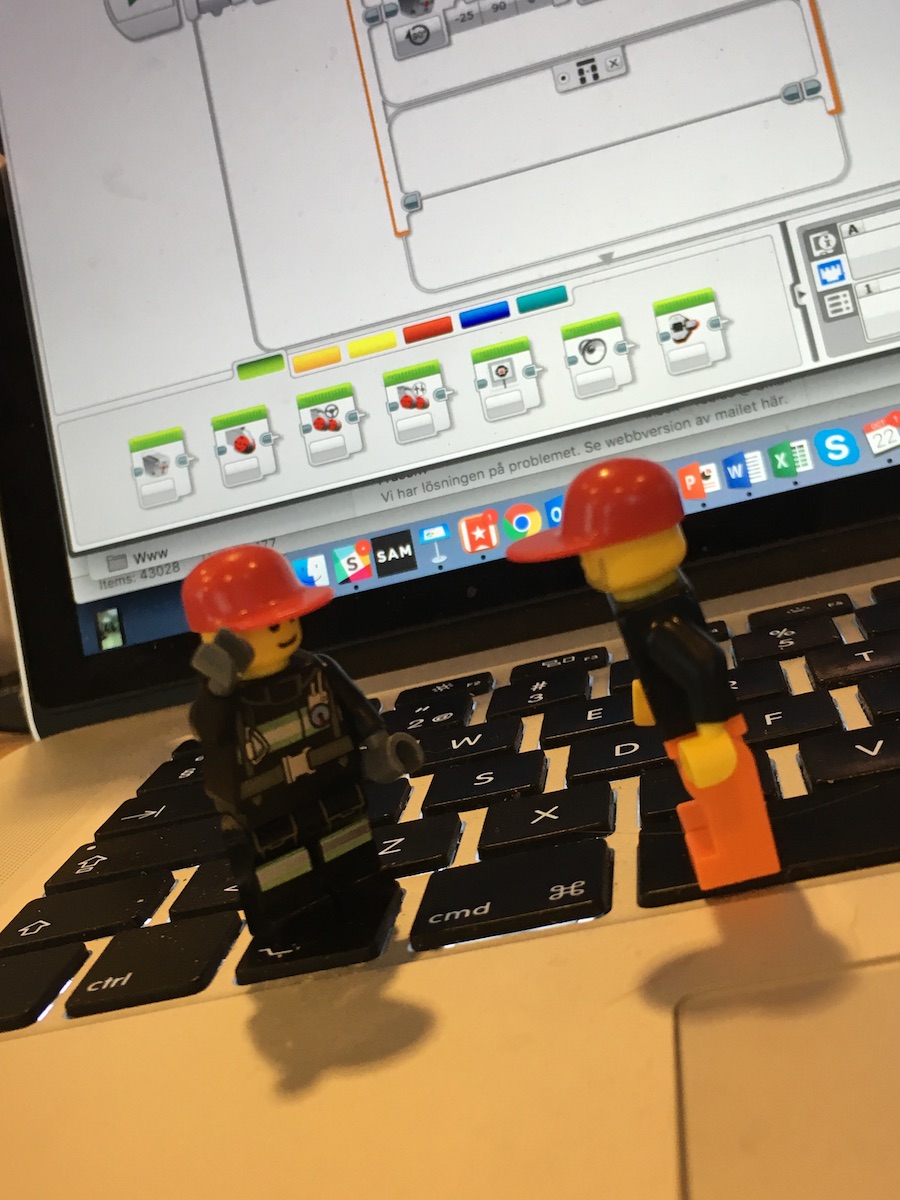 In the afternoon the student teams put their designs to the test to show if they could autonomously find their way to the gravel pit, load the dirt, and then move away. The winning team almost got it right, and managed to both follow a path, and load some dirt!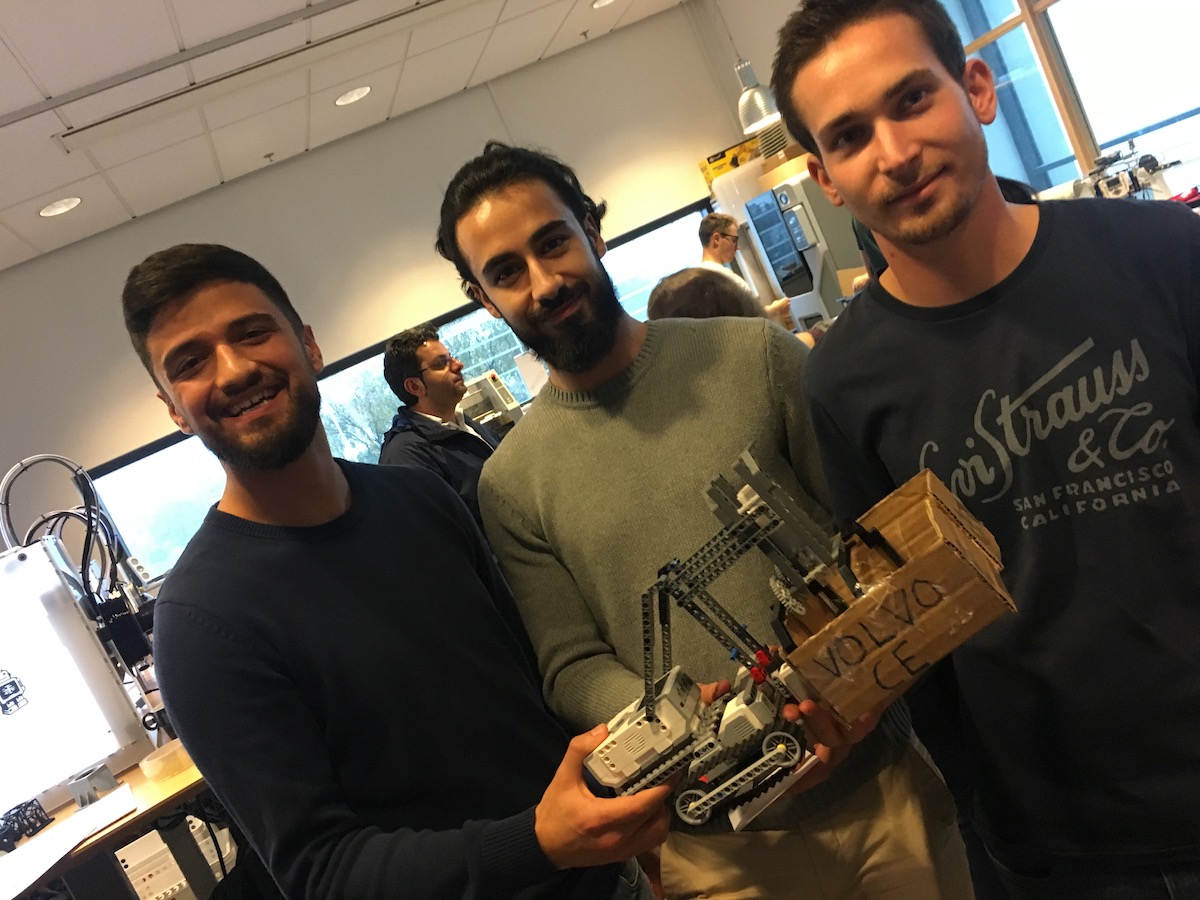 Some words from Christian, who was the site manager of the event.
For us as teachers this was a good way to see what our students are capable of and a way to also get to know them outside the classroom.
Image Gallery
For more information, contact Christian Johansson, cmj@bth.se, or Tobias Larsson, tlr@bth.se.