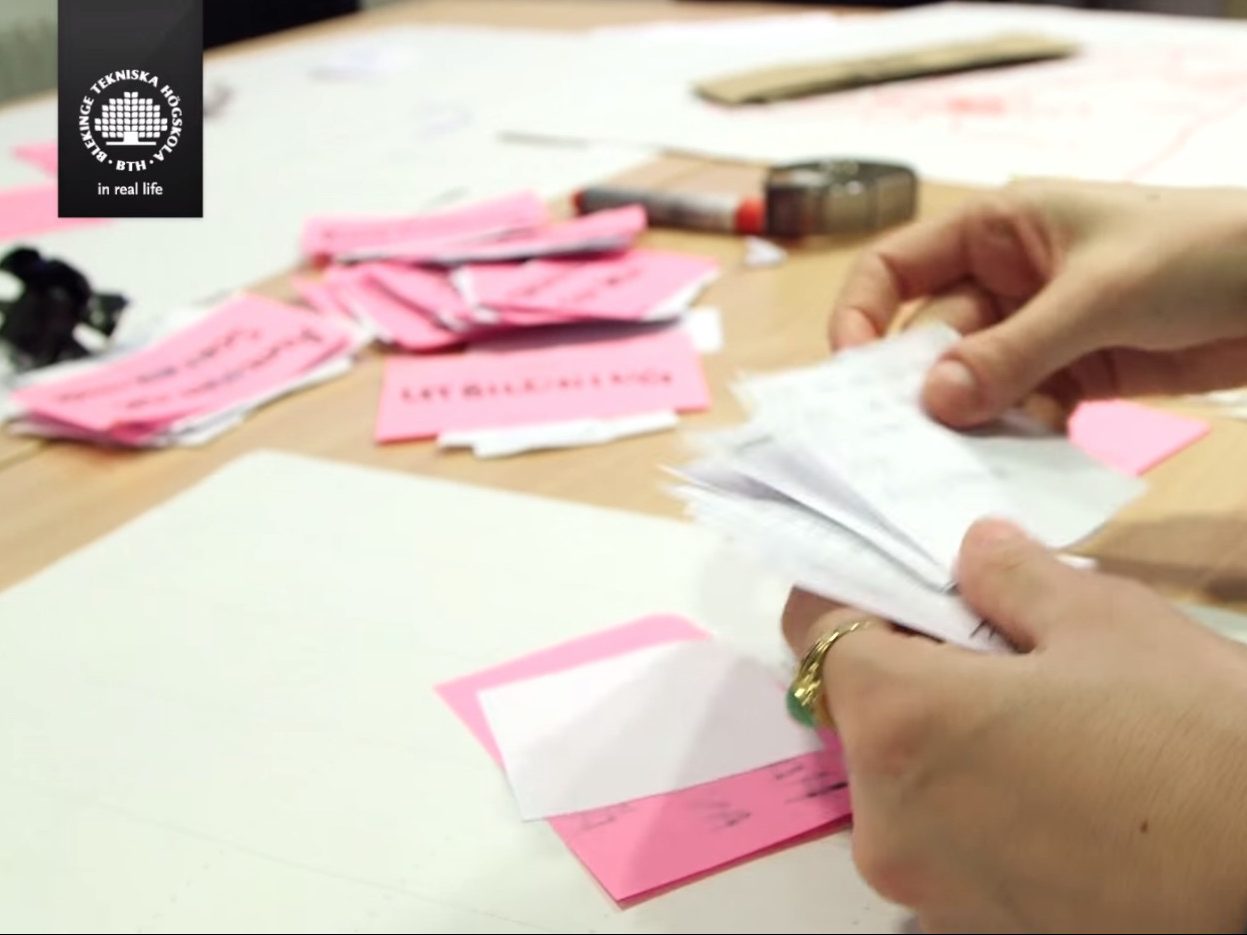 Extreme Product-Service Innovation 2014/15 completed
On January 14 2015, students in the MT2534 PSS Extreme Innovation (PSSEI) course presented the outcome of this year's innovation projects.
Students from the Master's programs in Mechanical Engineering and Industrial Economy and Management as well as the Master's program in Sustainable Product-Service System Innovation (MSPI) have teamed up to work on real projects provided by the three industrial partners – GKN Aerospace Sweden, Quantified Helf (qHelf) and Volvo Construction Equipment – to focus on real world problems with Design Thinking, Innovation and Sustainability.
The students started out by identifying opportunities within a given field, and then proceeded through the product development process with:
Needfinding and benchmarking
Creative ideation (brainstorming) and Conceptual design
Prototyping design concept
Detail design to create minimum viable solution prototypes
Business model elaboration using the business model canvas
The final presentation attracted high interest with audience in excess of 60 people filling the room.
Here below a short summary of challenges and outcomes of the three projects.
GKN Aerospace Sweden
Team
Carl-Philip Engblom, Jonas Hantoft, Daniel Holmberg, My Klasson, Marcus Lind, Emelie Lindahl, Gustav Palmqvist, Emelie Puranen, Shkrep Stavileci, Erik Wedelin.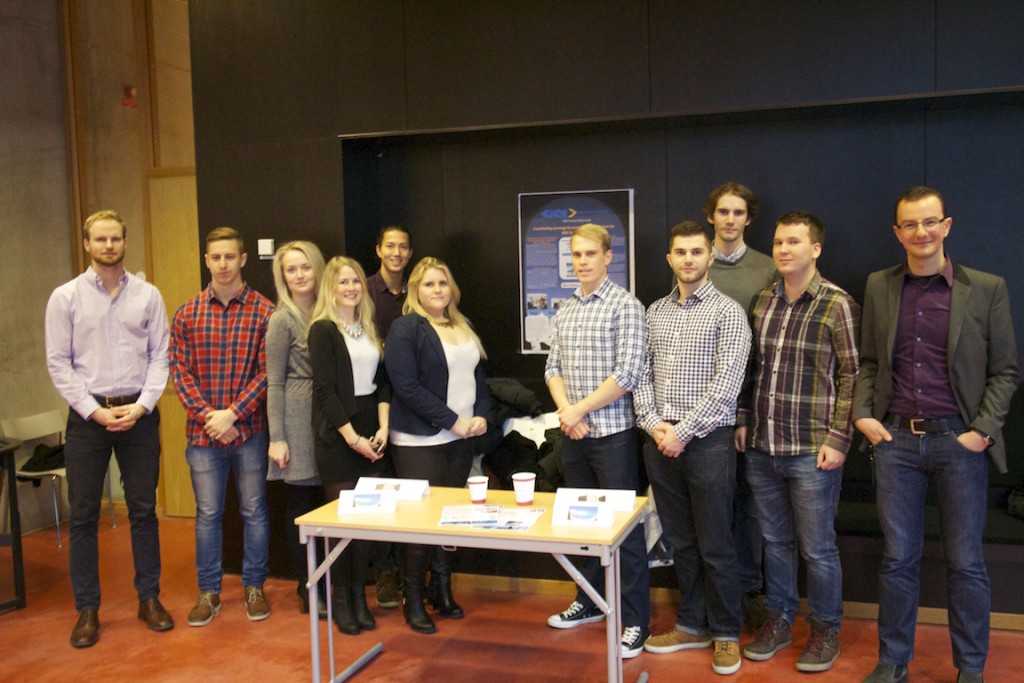 Problem description
The GKN team were tasked with exploring future ways for GKN to increase their visibility in the marketplace and also how they can showcase their developments in the area of sustainability as well as their other core values.
Result
The student team developed a new marketing strategy for GKN, which is titled "GKN – With Responsibility Inside". By providing airplane passengers with added insight about the technologies that are in the plane and aero engine. The visibility and information will provide passengers with increased comfort in the product they are consuming and thus greater demand for GKN in future airplanes.
See video from presentation:
qHelf
Team
Jun Che, Unni Hallberg, Josefine Karlsson, Maite Lasaga Abarrategui, Chengqi Li, Xin Li, Txomin Nazal Etxebeste, Sylvain Nizan, Cheng Tao, Pierre-Yves Turpin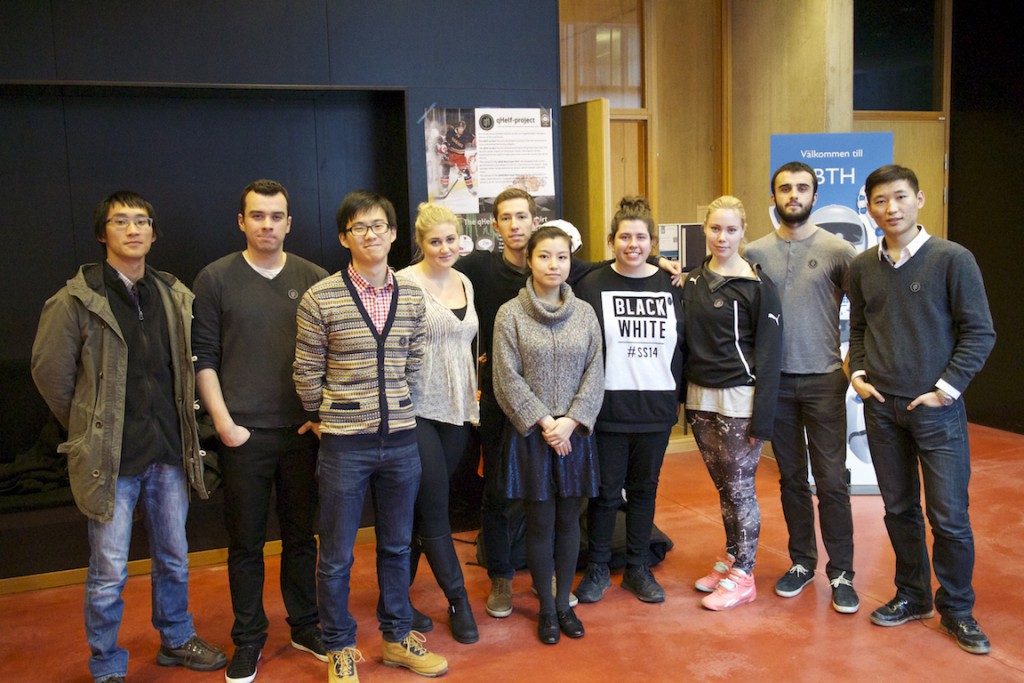 Problem description
With developments in fitness technologies in recent years, there's big potential to bring more advanced technology and knowledge into sports and general fitness. The team was tasked to explore opportunities for injury prevention in this domain.
Result
Following user studies with Karskrona Hockey (KHK), the team developed a prototype using accelerometers embedded into a shirt to explore possibilities to prevent injuries coming from multiple major impacts during hockey training.
See video from presentation:
Volvo CE
Team
Karin Dahlqvist, Oskar Erlingsson, Simon Ha, Hillevi Hallberg Lyggemark, Gustav Kågesson, Niklas Nilsson, Victor Söderberg, Zainalabidin Tahir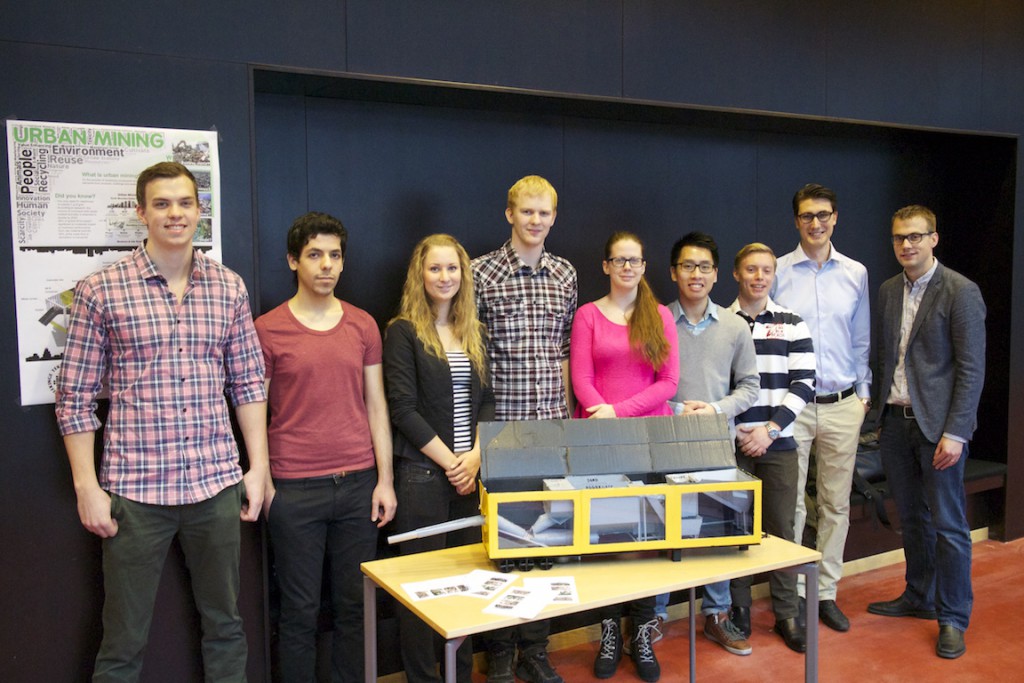 Problem description
The Volvo CE team was tasked with exploring Urban Mining to devise a combination of product, supporting service components and business case for Volvo CE. see this video for a presentation of the Urban Mining problem that the students have worked on:
Result
The final prototype is a mobile concrete recycling solution, where used concrete is crushed and recycled as filament in new concrete. The whole process is packaged onto a trailer that can be moved to Urban Mining sites where existing buildings are to be replaced with new ones.
See video of the final presentation

Following this course, some of the students will continue to work out on the problems together with the partner companies in their master thesis.