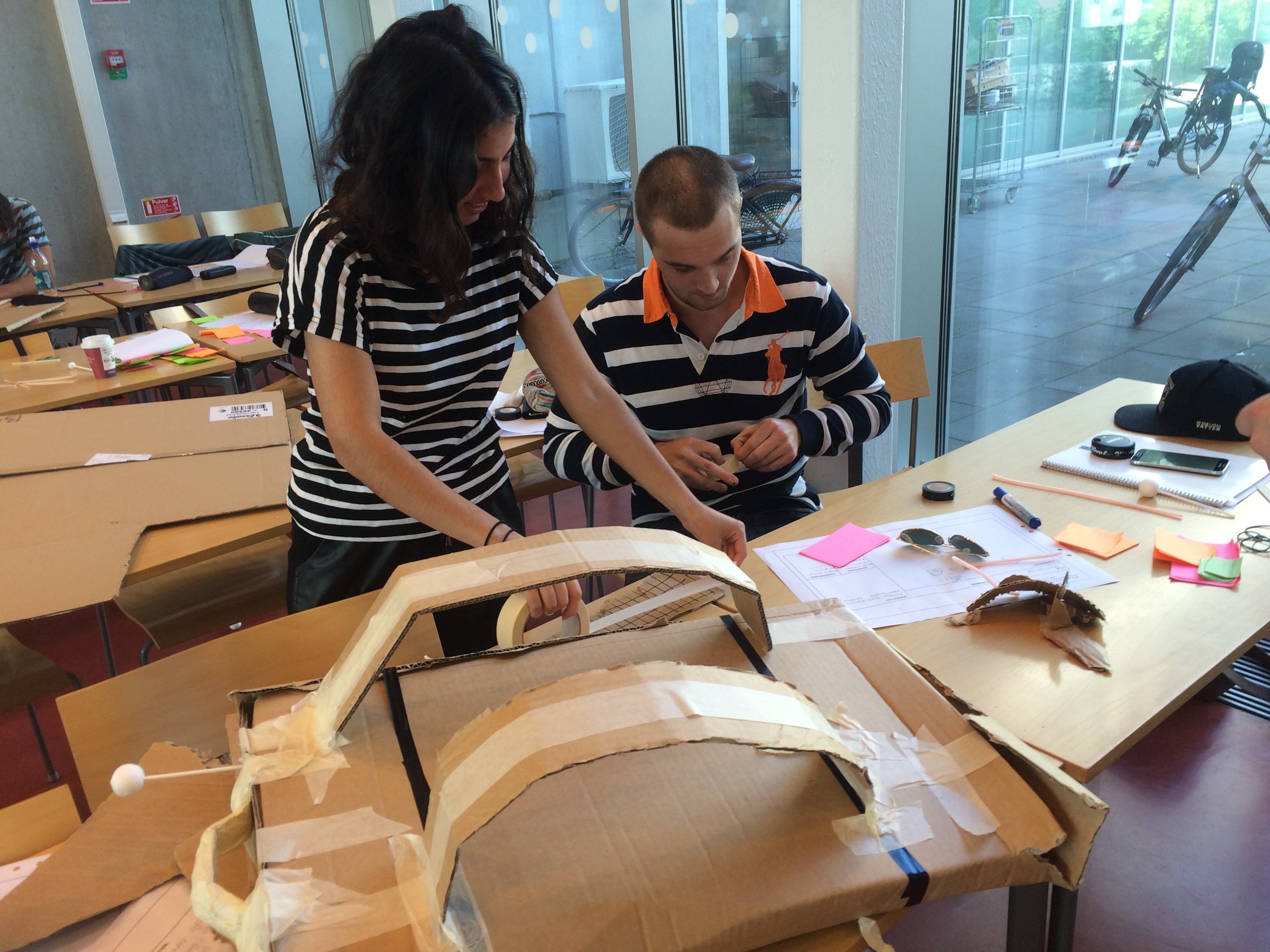 PSS Extreme Innovation Boot Camp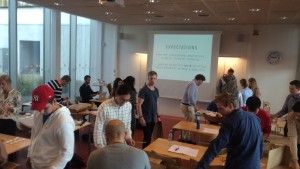 To kick this round of the PSS Extreme Innovation (MT2534) at BTH into high gear, the students have participated to a boot camp in design thinking. The students kicked off the day with the challenge of redesigning a backpack to be adapted for the modern university student.
With little preparation, they were thrust into discovering the needs of the students of today by doing field work. Based on their insights they then moved into creative solution finding, trying their hands at various creative methods to open up the design space. Throughout the day they provided peer assistance in the form of different feed forward sessions.
At the end of the day, the six student teams pitched their early conceptual solutions to their peer students, employing various presentation (and acting!) techniques.
The point of the activity was both to provide an experience to reflect upon in the coming theory sessions and also for the students to experience and know that it's really easy just to get started dealing with a wicked problem.
Based on inspiration from some of our collaboration with partners – such as, Stanford University's Design Program (d.School) and IDEO – as well as taking in parts from other sources of literature such as, Innovator's Method and Innovator's DNA, we have developed a design thinking process that is fundamentally driven by a prototyping perspective, from needfinding through ideation and into conceptual and detail design.
At the beginning of the day we asked the the very scary and hard task of the students to play the game, and having come full circle we can see that they really engaged and dug into the task admirably. We can now feel calm in that whatever challenge they'll be confronted with in their coming projects shouldn't be unapproachable.
We want to thank all students for a really rewarding and fun day!
/Christian & Andreas