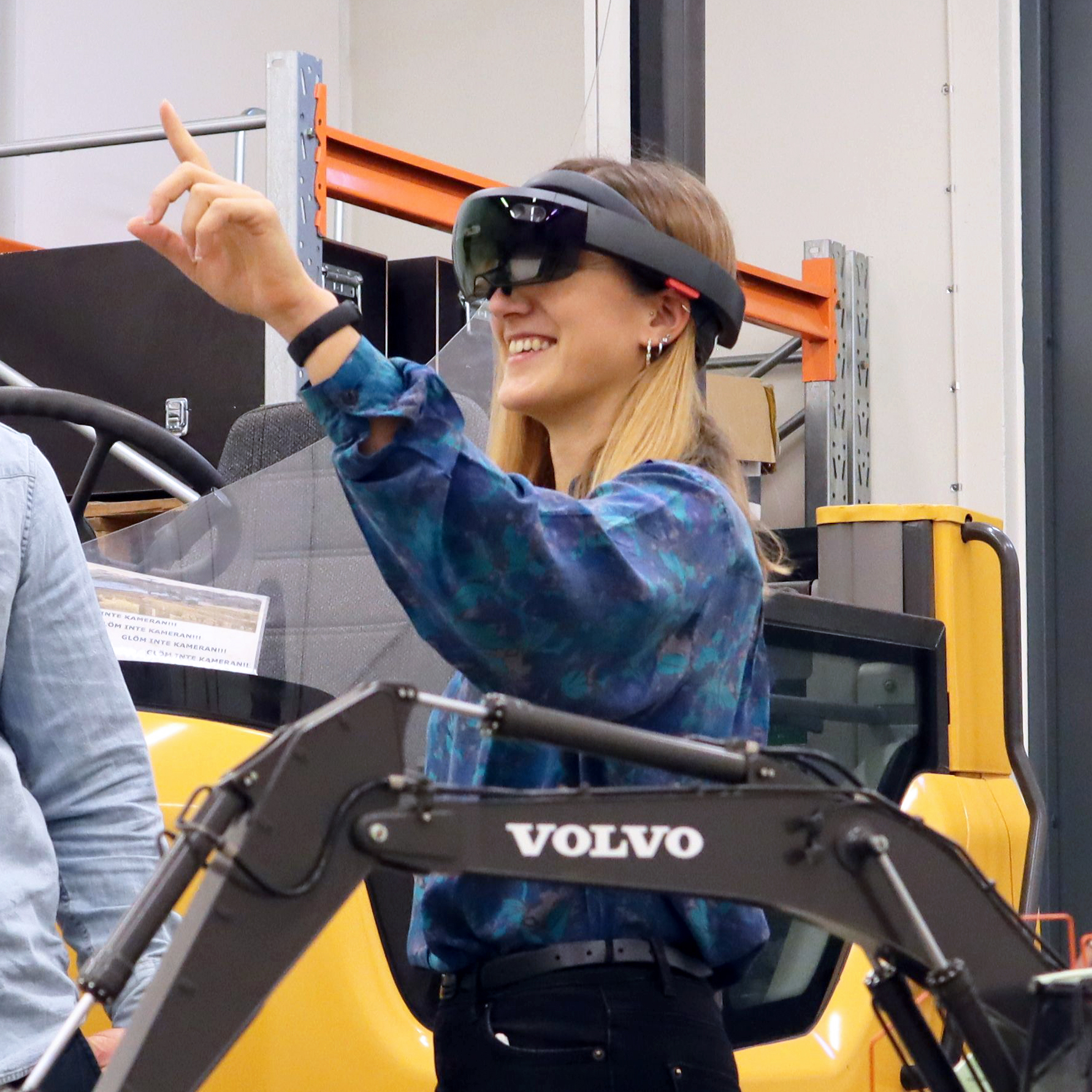 Welcome Giulia Wally Scurati, postdoctoral research fellow!
Dr Giulia Wally Scurati is a post-doc researcher at BTH employed during the fall of 2021 working with supporting engineering decision making towards a sustainable society. Giulia is part of the KKS research profile "Model Driven Development and Decision Support" and other ongoing research projects within the research lab.
WHO ARE YOU AND WHAT IS YOUR BACKGROUND?
My name is Giulia Wally Scurati and I'm from Milan. I graduated in Design & Engineering at Politecnico di Milano before starting my PhD in Mechanical Engineering. In 2019 I came here at BTH as an exchange PhD student and now I'm back as a postdoc focusing on Virtual Prototyping within engineering design. The use of VP tools for designers and engineers was a constant focus during my studies.
WHAT DO YOU DO IN RESEARCH?
My PhD thesis regarded the development of methodologies to support sustainable behavior through Virtual and Augmented Reality. VR and AR were used for decision-making processes during sustainable product development, with a focus on users' behavior and how it can be affected by design choices. Sustainability as a target was – and is still –  a fundamental part of my research. However, I also worked on different topics, using VR and AR for Industry 4.0, training for emergencies, and emotional design. I think the use of VP tools has a lot of potential for a variety of purposes and different fields, making the research environment very multidisciplinary.
WHAT DO YOU DO IN RESEARCH?
During my PhD, I was a tutor for courses at BSc and MSc levels in the departments of Mechanical Engineering and Design. I tutored technical representation methods and Virtual Prototyping courses. Considering the latter, I was also supervising students' projects. I also supervised master theses of students from different MSc courses in the schools of Engineering and Design. Supervising VP projects and theses allowed me to involve students in research activities. I think it's a great opportunity for them to get to know the research field: I decided to apply for a PhD position while doing my master thesis!
WHAT DO YOU HOPE TO BRING TO THE BTH COMMUNITY AND PARTNERS?
During my first visit here, I had the opportunity to collaborate with GKN aerospace and the Department of Strategic Sustainable Development. I hope my future research activities will contribute to making VP tools more accessible for companies, increasing their potential as transformative technologies, especially from a sustainability perspective. I think many researchers at BTH could explore the use of VP tools for their projects and I'll be glad to support them. I also hope we'll be able to offer VP courses to students at BTH very soon.