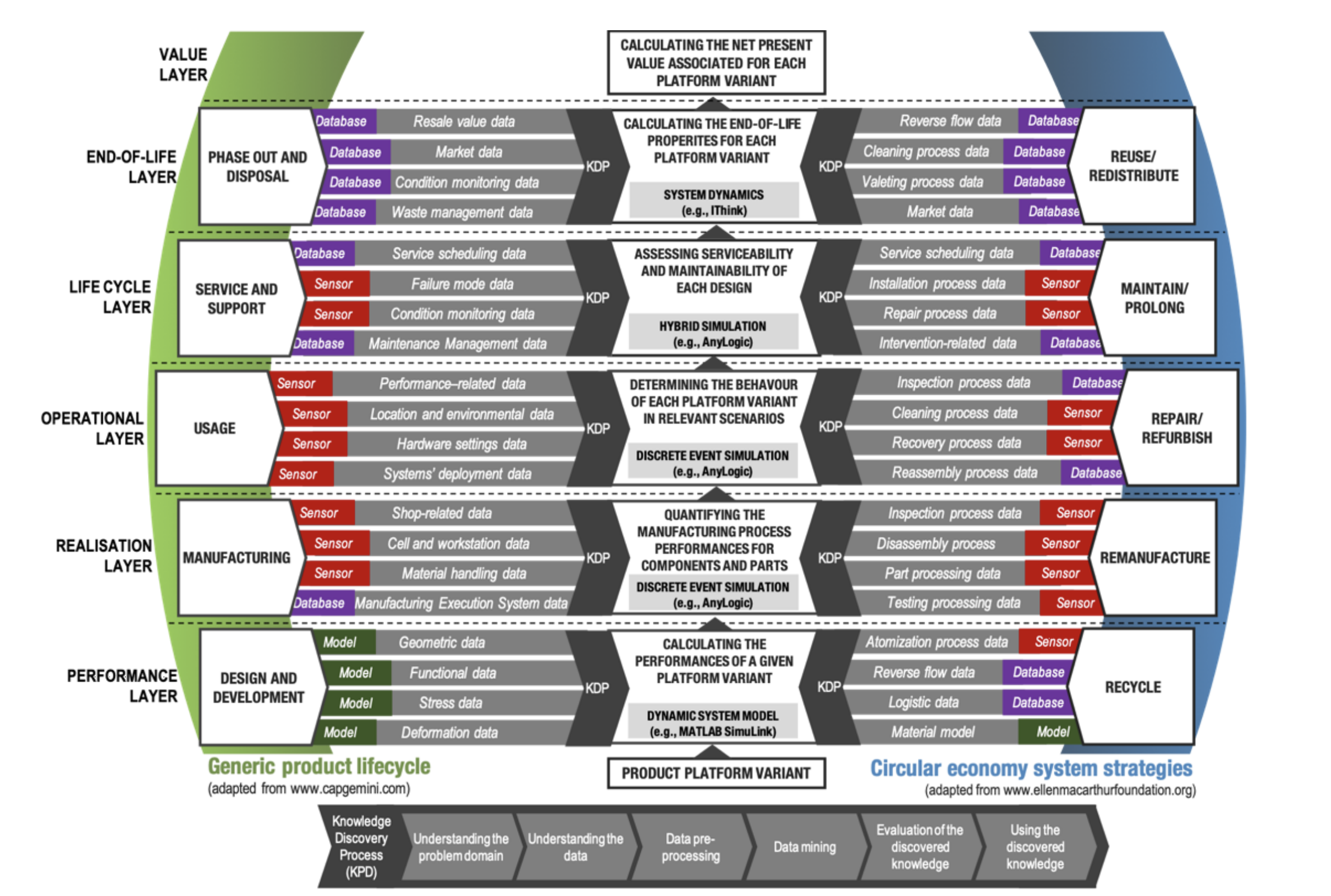 A data-driven design framework for early stage PSS design exploration
Abstract
Ubiquitous and pervasive computing holds great potential in the domain of Product-Service Systems to introduce a model-driven paradigm for decision support. Data-driven design is often discussed as a critical enabler for developing simulation models that comprehensively explore the PSS design space for complex systems, linking of performances to customer and provider value. Emerging from the findings of two empirical studies conducted in collaboration with multinational manufacturing companies in the business-to-business market, this paper defines a data-driven framework to support engineering teams in exploring, early in the design process, the available design space for Product-Service Systems from a value perspective. Verification activities show that the framework and modeling approach is considered to fill a gap when it comes to stimulating value discussions across functions and organizational roles, as well as to grow a clearer picture of how different disciplines contribute to the creation of value for new solutions.
Keywords
data-driven design, co-simulations, decision making, value-driven design, design space exploration, engineering design
Citation
Azad, S.A., M. Bertoni, J. Wall, T. Larsson (2020) A data-driven design framework for early stage PSS design exploration, Design Science, ISSN 2053-4701.
Download
http://urn.kb.se/resolve?urn=urn:nbn:se:bth-19209