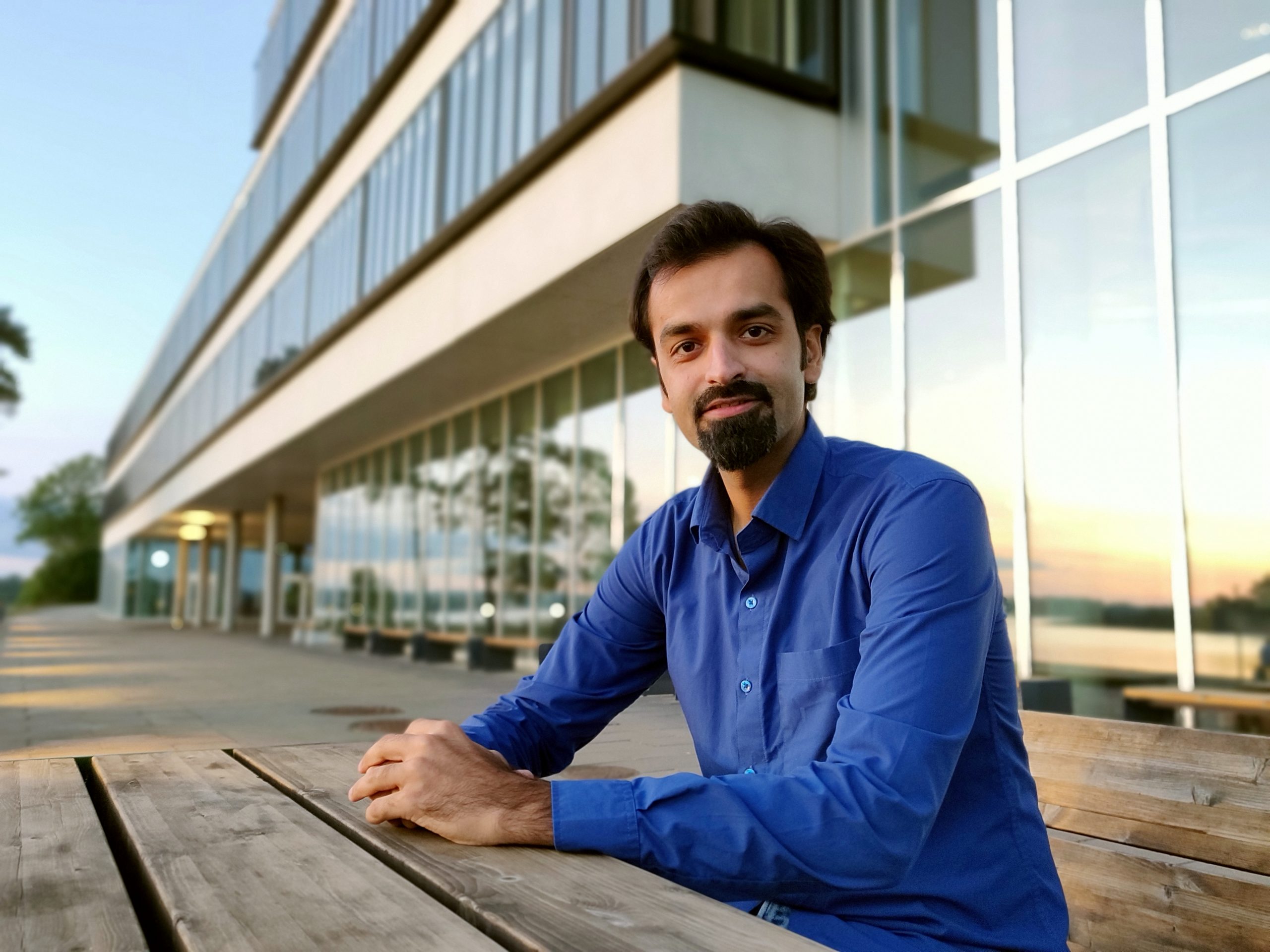 Welcome as a PhD candidate Raj Machchhar!
Raj Machchhar is a PhD candidate at BTH employed during September that will be working with the development of the engineering decision making arena to support digital product-service systems development. Raj is part of the KKS research profile "Model Driven Development and Decision Support".
WHO ARE YOU AND WHAT IS YOUR BACKGROUND?
Hej! I am Raj from India, and I been fascinated with mechanical products all my life. While my bachelor's in Mechanical Engineering from Pune University, India, laid a firm grounding of theory, I understood many practical aspects of engineering a product during my tenure at Futuring Design Pvt. Ltd., India, as a design engineer. To further enhance my skills in this domain, I opted to pursue a master's in Mechanical Engineering from Linköping University, Sweden, where I scratched advanced topics like design optimization and automation. As of today, I look forward to diving deeper into these domains to realize their full potential.
WHAT DO YOU DO IN RESEARCH?
Over the last years, there has been meaningful research and advancement in design optimization and automation techniques, and most researchers widely accept their benefits in the product development process. My research interest is to systematically explore how design optimization and automation can be integrated at an early stage to aid a generic product development process. I believe that the utility of such techniques heavily relies on the knowledge models that feed the necessary information to the framework. Knowledge models can be purely mathematical, logical or empirical, and can be adopted in different configurations. Thus, one of my key focuses is choosing the right configuration of these models depending upon the application.
WHAT IS YOUR EXPERIENCE IN TEACHING?
My most significant academic teaching experience refers to Linköping University, where I was a teaching and lab assistant for the computational mechanics course. Besides, I have been a mentor to several freshly joined fledging Mechanical Engineers at Futuring Design Pvt. Ltd., guiding them to become more proficient in their work.
WHAT DO YOU HOPE TO BRING TO THE BTH COMMUNITY AND PARTNERS?
Technological advancements have made mechanical design problems more complicated than ever before. Hence, there is an increasing need for collaboration with researchers and industries to enhance the comprehensibility of these problems and facilitate a viable solution. My academic track record and past work experience gives me the confidence to build a strong network with professionals, and keep the BTH community and the partners abreast with the latest trends and technologies within my field of expertise. Furthermore, I believe that I have the potential to challenge the status quo and make valuable contributions to the on-going research at BTH.