Kicking off a new year of Global student innovation
On Saturday September 22 we will kick off a new year of global student innovation projects. Students will be invited to a day of exploring how new tech can address tomorrow's challenges, all under the coaching and guiding of researchers from the Product Development Research Lab. Students who want to take part in the workshop is Requested to Sign Up Here.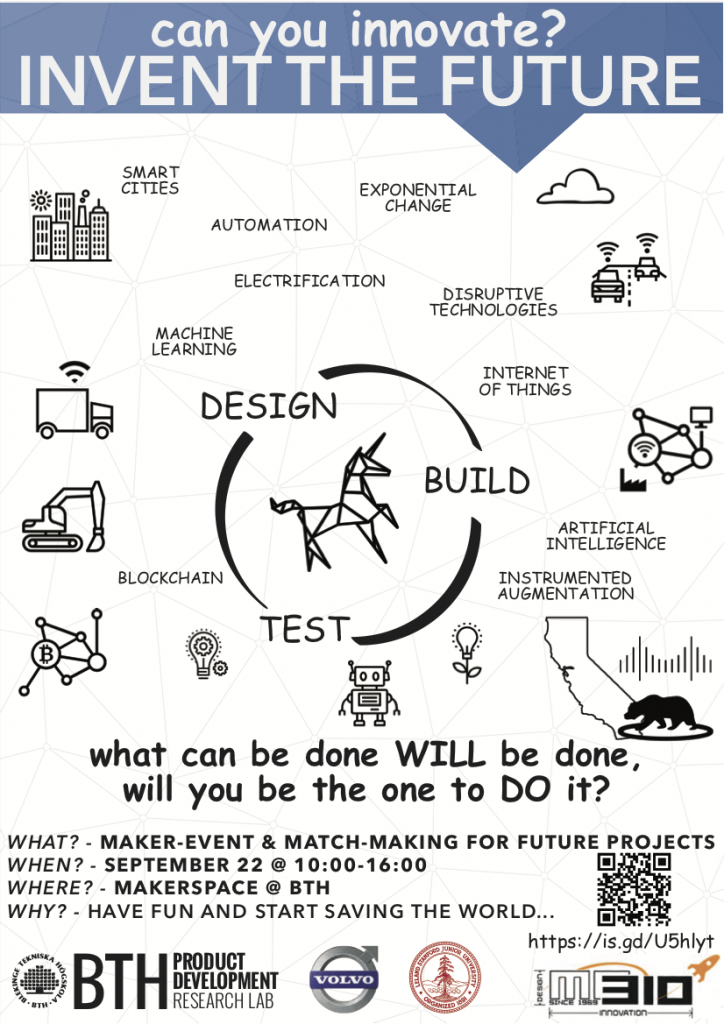 The ME310 Global Design Innovation project is a collaboration between BTH Product Development Research Lab, Stanford University's Design Division and Volvo AB.
For more information about previous projects, please refer to our pages about the ME310 Global Collaboration.