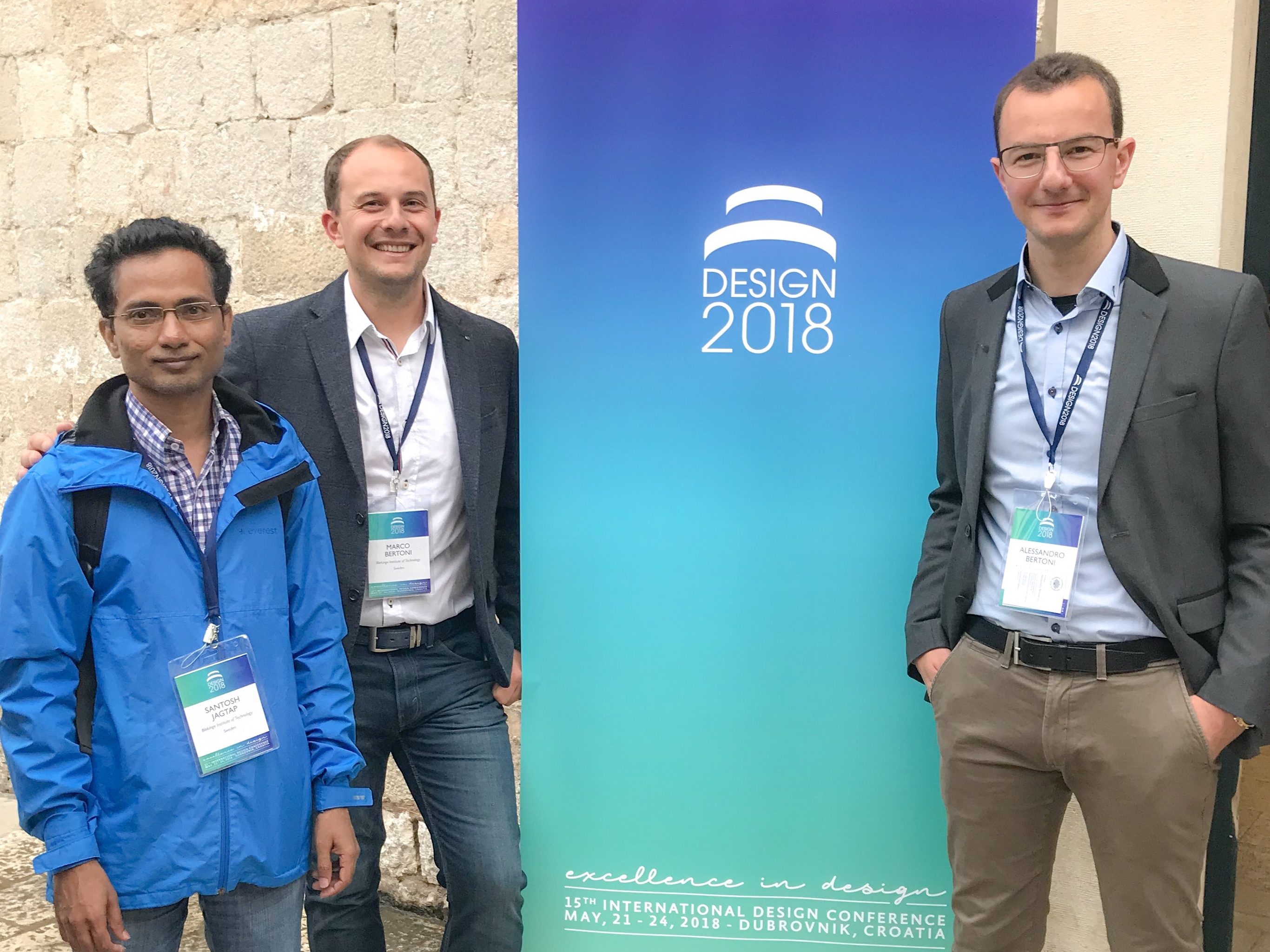 BTH PDRL at the DESIGN'18 conference – awards and more
A shiny Dubrovnik welcomed researchers and practitioners to the 15th International DESIGN conference. DESIGN is a biannual event organised by the Design Society, being a main forum to exchange experiences and lessons learned about engineering design from a variety of perspectives, disciplines, and fields.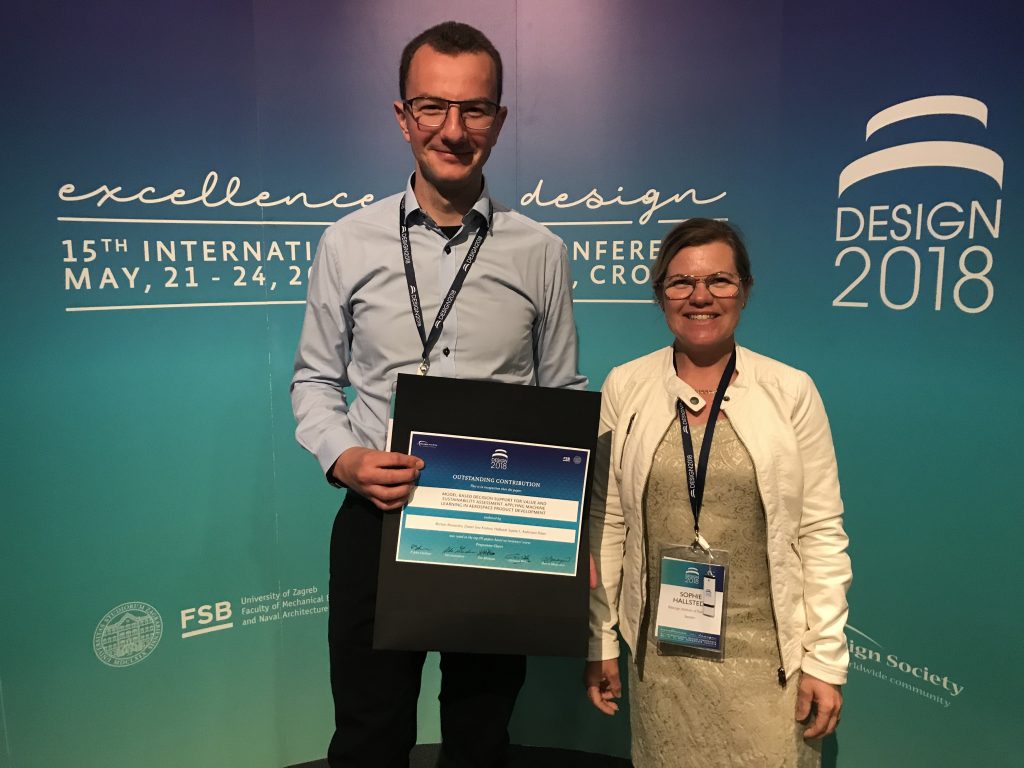 BTH PDRL received one of the 3 'outstanding contributions' awards for the work conducted in collaboration with GKN Aerospace within the Model Driven Development and Decision Support research profile. This is even more rewarding considering that DESIGN 2018 was a record-breaking event, featuring 450 submissions and 280 accepted papers.
BTH Product Development Research Lab contributed to the event with a total of 6 papers. DESIGN 2018 provided also the opportunity to showcase the newly built Model Driven Decision Arena, which was demonstrated in 2 case studies related to aerospace component design and packaging configurations assessment. Furthermore, BTH PDRL researchers had the honour to chair 2 sessions at the conference: "Design for X" (Marco Bertoni) and "Ergonomic and inclusive design" (Santosh Jagtap).
Here below the list of BTH PDRL contributions at the event.
MODEL-BASED DECISION SUPPORT FOR VALUE AND SUSTAINABILITY ASSESSMENT: APPLYING MACHINE LEARNING IN AEROSPACE PRODUCT DEVELOPMENT– reviewers' favourite and "outstanding contribution" award winner
Bertoni A., Dasari S. K., Hallstedt S. I., Andersson P. (GKN Aerospace)
This paper presents a prescriptive approach toward the integration of value and sustainability models in an automated decision support environment enabled by machine learning (ML). The approach allows the concurrent multidimensional analysis of design cases complementing mechanical simulation results with value and sustainability assessment. ML allows to deal with both qualitative and quantitative data and to create surrogate models for quicker design space exploration. The approach has been developed and preliminary implemented in collaboration with a major aerospace sub-system manufacturer.
Download here
MODEL-DRIVEN DECISION ARENA: AN AEROSPACE CASE STUDY
Bertoni M., Wall J., Bertoni A.
The concept of Decision Theatre (DT) is of great interest to leverage knowledge sharing in early stage design decision events. Yet, few contributions show how to configure a DT to support design space exploration and concept selection in cross-functional teams. This paper describes the development of a model-driven decision arena (MDDA) for aero-engine sub-system design. After presenting the descriptive study findings, it illustrates the overall logic of the MDDA environment and exemplifies its use in a case study related to the design of a turbine real structure (TRS) for commercial use.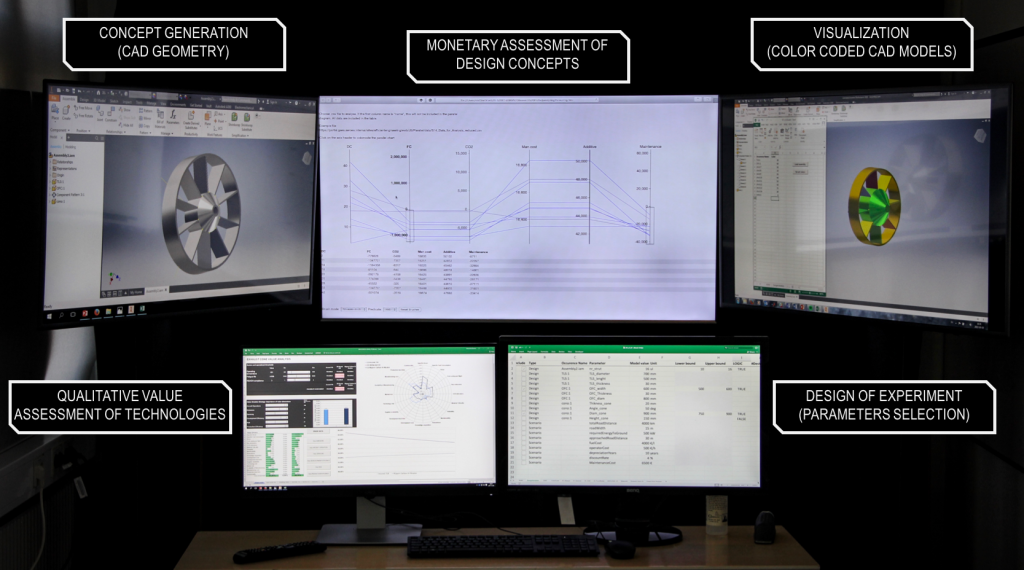 Download here
SHAPING PRODUCTS: DIFFERENCES BETWEEN EXPERT AND NOVICE INDUSTRIAL DESIGNERS
Jagtap S.
The process of shaping a product's visual appearance is crucial in determining consumer response. However, extant research on the nature of expertise in this process is scarce. Specifically, there is absence of studies investigating differences between how expert and novice industrial designers use information in this process. This research, using think aloud method, compared informational behaviour of an expert and a novice industrial designer in shaping products. We report rich qualitative accounts of their informational behaviour, revealing a sharp contrast between them.
Download here
MODEL-DRIVEN VALUE ASSESSMENT: A CASE FROM THE FOOD PACKAGING INDUSTRY
Bertoni M., Chowdhery S. A., Bellini A. (Tetra Pak)
Consumer perception of food packaging solutions is driven by early design decisions on paperboard configuration and manufacturing technologies. Simulation Driven Design is common to frontload design activities, but is confined to the engineering field and fails to capture higher-level value aspects. This paper presents an assessment framework connecting customer value dimensions with simulations conducted on the mechanical properties of the packaging material, and discusses how value modelling results can be visualised to support collaborative decision making in cross-functional teams.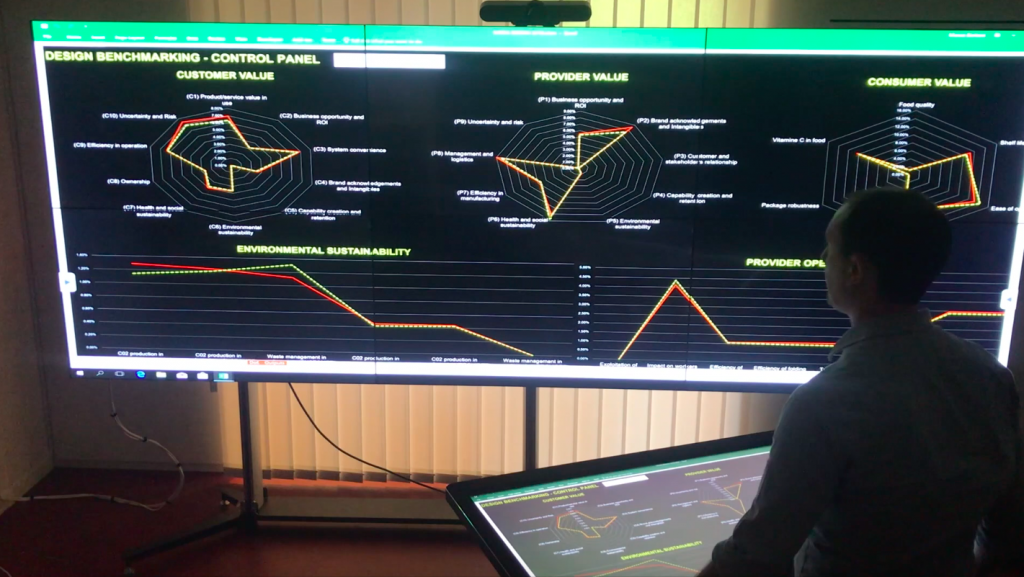 Download here
DESIGN AND FRUGAL INNOVATIONS: THREE ROLES OF RESOURCE-POOR PEOPLE
Jagtap S., Larsson T.
Design is imperative to satisfy needs of people in resource-limited societies. Many design studies have been carried out in the context of such societies in developing countries, and are discussed under names such as humanitarian engineering, frugal innovations, appropriate technology, design at the Base of the Pyramid, design for development, etc. In this paper, we review a wide range of literature, with close analysis of 30 design studies in this field to understand how marginalised people were engaged and positioned in those studies and to plan for future research in this field.
Download here
ON KNOWLEDGE MATURITY AND BIASED NATURE OF STAGED DECISION MAKING IN A HIGH CONSEQUENCE INDUSTRY
Svensson M., Bertoni A., Lanander M.
This paper explores and problematizes decision-making in a high-consequence industry which is characterized by the stage-gate process. We showcase that decision-makers do not differentiate between the types of knowledge used for modelling decisions and calculation of risks. This makes them susceptible to incorporating cognitive distortions—biases—into the stage-gate process. We conclude by amending the risk for certain kinds of biases with a knowledge maturity framework in order to outline conditions for pragmatic decision making.
Download here