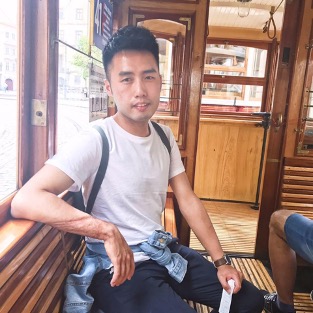 Welcome as industrial PhD candidate Wu Peng!
Wu Peng is an industrial PhD candidate at BTH. Working as an R&D Engineer with Sanndvik Coromant he'll now "double" by doing his PhD with a focus on developing mechanistic cutting force models based on testing and mathematical modelling.
WHO ARE YOU AND WHAT IS YOUR BACKGROUND?
My name is Wu Peng and I'm from a city in northwest China. It's not a big and well-known place, but it somehow exists on the map. I love outdoors such as hiking, picnic and travels in different cultural countries to explore my perspectives and interests. In addition, I am passionate about my kitchen and very cheerful to cook different dishes for my families, friends and of course my colleagues. We usually like to hang out together at parties, share different delicacies, and reminisce about the past when we were together. Well, I don't boast of cooking dishes you will relish, but yes when you're dying of hunger in the middle of night, you can count on me.
I came to Sweden in 2015 for my last year of the cooperating Bachelor program in Structural Mechanics between Blekinge Institute of Technology (BTH) and Shanghai Polytechnic University. After a year of study and unforgettable experience at BTH, I enrolled in the Master program in structural mechanics at BTH from 2016 to 2018 and started at Sandvik Coromant as a Master student where I conducted my Master thesis (Chatter Vibration Damping in Parting Tools). After the completion of the master thesis and graduation from BTH with a Diploma in Mechanical Engineering, I have been employed as a research engineer, dynamics at R&D Verification of Machining Process, Sandvik Coromant until now I get into my next step as an industrial PhD candidate.
During these years as a research engineer, I have been continuing the research started my master thesis work called Chatter Vibration Damping in Parting Tools. This has resulted in a damper solution and a filed patent which has been ongoing for new business opportunities. Moreover as part of my responsibilities, I am also developing and managing methods and equipment for R&D's need of test and verification of new products and applications in general within metal cutting with experimental dynamics, modeling and simulation as a base. Wherefore I not only gained knowledge and experience in metal cutting, but also many others beyond that, like inspirations, motivations and interests on structural dynamics, signal processing technology within metal cutting processing modeling, monitoring and prediction.
I'm really excited to be in college again, which is a new phase of my life. I look forward to having some fun, making friends, and learning key skills in the next following years.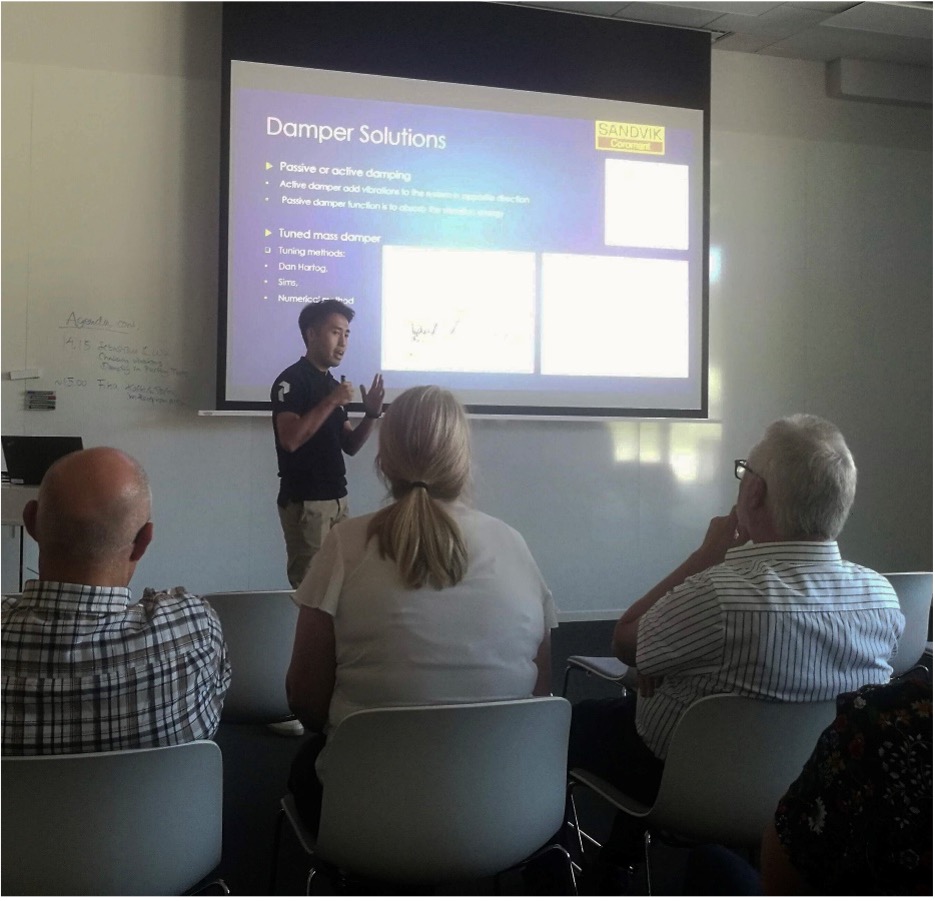 WHAT DO YOU DO IN RESEARCH?
In my research, I would like to develop a mechanistic cutting force model, incorporating small scale geometrical effects, and use this model in combination with a model of the cutting tool, sensor data and signal processing techniques to improve the data quality from sensor integrated cutting tool solutions. This will support digitization of product and service offerings in Industry 4.0 that have been adopted by metal cutting industry.
WHAT DO YOU HOPE TO BRING TO THE BTH COMMUNITY AND PARTNERS?
I personally expect to bring my passion and energy from my research area and my life to the BTH community and Sandvik Coromant. I believe that this is very important to conduct a good research. Furthermore, my industrial experience and perspective will be expectedly brought into our community and I also hope, as a bridging role, that I can contribute to the collaboration between academic and industry to shape future together in a beneficial way.