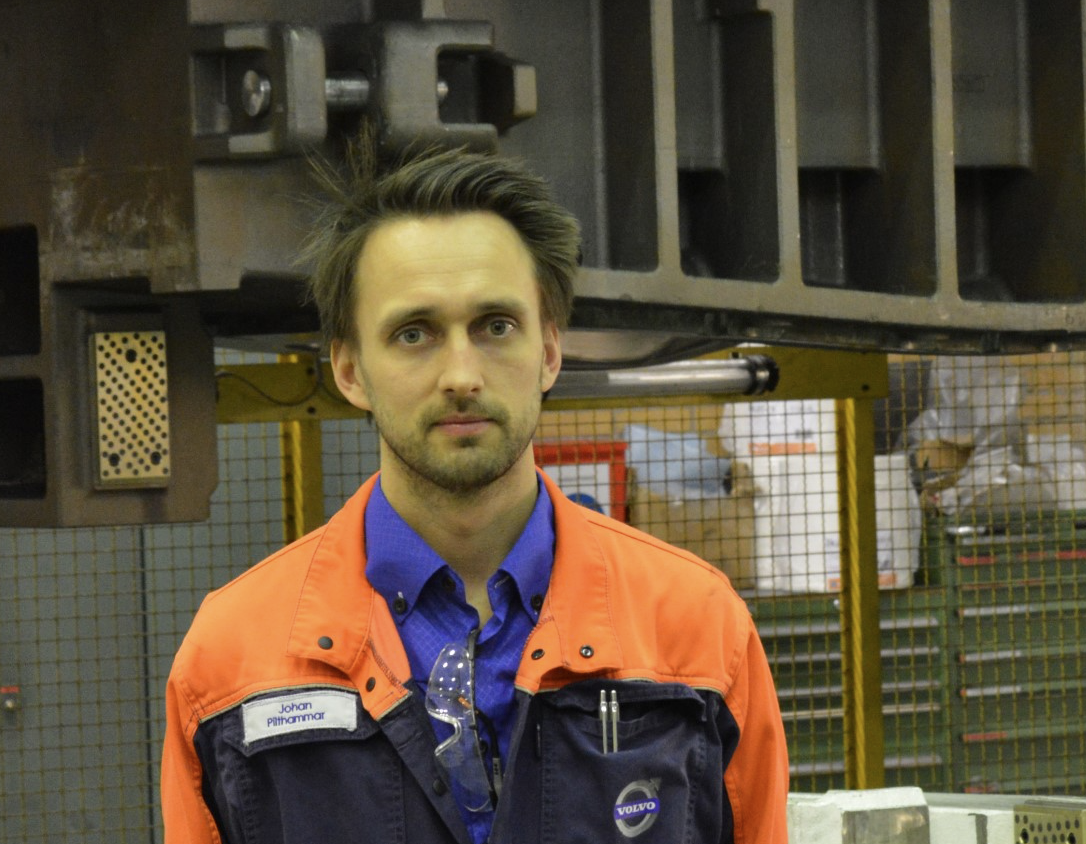 Welcome as Adjunct Lecturer, Johan Pilthammar!
WHO ARE YOU AND WHAT IS YOUR BACKGROUND?
My name is Johan Pilthammar and I live in Hällevik, Sölvesborg, with my wife and four children. I work as a research engineer at Volvo Cars in Olofström with all kinds of projects related to sheet metal forming, mostly focused on forming simulations and material. I've previously worked with developing cooling modules for heavy vehicles at TitanX Engine Cooling. I graduated from BTH in 2012 with a master in mechanical engineering and a one year master in mathematics, in also spent one semester as an exchange student in Kunming, China, in 2011.
Recently I finished my PhD (Towards Virtual Tryout and Digital Twins: Enhanced Modeling of Elastic Dies, Sheet Materials, and Friction in Sheet Metal Forming) which was a joint project between Volvo Cars and BTH. So I'm already quite familiar with BTH since I've been connected to this place for most of the past 15 years. I'm really happy to continue my journey here!
WHAT DO YOU DO IN RESEARCH?
The focus of my PhD thesis was on improving sheet metal forming simulations. The aim was to include all the dynamic and elastic effects of presses and forming tools into the simulation models. This is quite challenging, both understanding how the real world behaves and then include it in the finite element models.
A major benefit of including these effects already in the virtual world is that it will reduce the tryout process in the physical tool shop, a process which is quite long and expensive. Right now I'm focusing on implementing the new technique at Volvo Cars, we start out on a small scale and then scale it up from there. Initially we have seen some very promising results during tryout of new dies.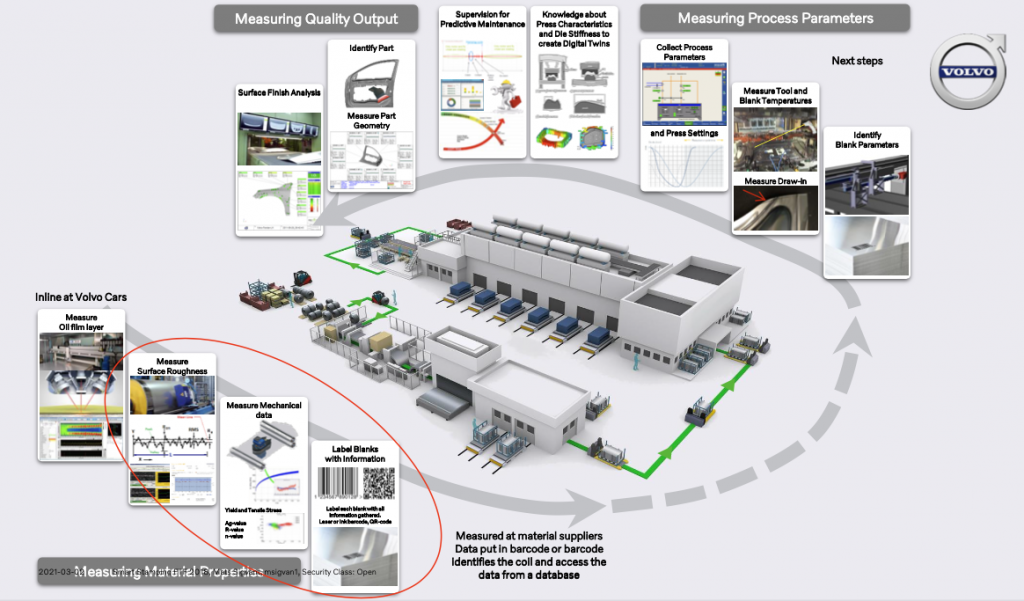 If I look forward there are many other areas where the research and modeling can continue, e.g. numerical optimization of tool structures and formed parts, properties and sustainability of materials, connecting simulation methods of the entire car manufacturing process to each other,  Digital Twins/Industry 4.0, applying our results to other manufacturing techniques etc. 
WHAT IS YOUR EXPERIENCE IN TEACHING?
I've been a guest lecturer many times, worked with course projects, guided students at Volvo Cars, and taken courses in higher education pedagogy.
But most of all I've been supervisor to several thesis projects at Volvo Cars and in my research project. I really enjoy working in student projects, they have helped me a lot in my research and it's very motivating and rewarding to work with students. They always bring motivation and something new into any project, and I myself also learn new knowledge and skills like leadership and coaching. It's a different way of working if I compare it to sitting by the computer or in a lab doing research on my own.
WHAT DO YOU HOPE TO BRING TO THE BTH COMMUNITY AND PARTNERS?
I hope to be a part in continuing and growing the relationship and cooperation between Volvo Cars and BTH. I'm happy that the area is growing with new and interesting research projects. I hope we can be valuable part for the industry, academy and society in Blekinge.
I also hope that we from Volvo can contribute to BTH with content in courses, I think there are many opportunities in courses at BTH where we would be able to integrate theory, simulations and experiments of things like sheet metal forming, digital twins, material testing, and many other ideas.