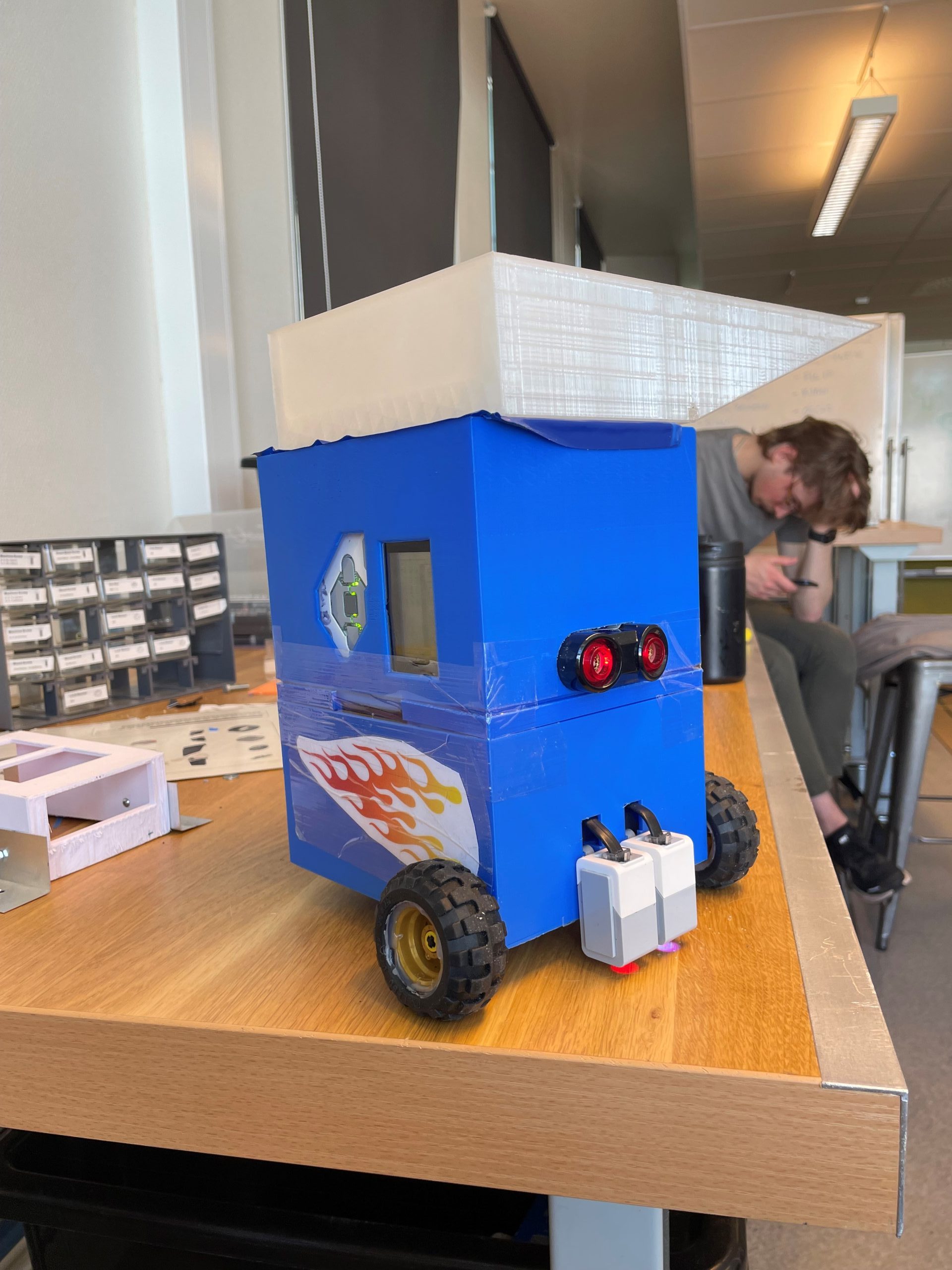 ss chavelier
Technological solutions to complex problems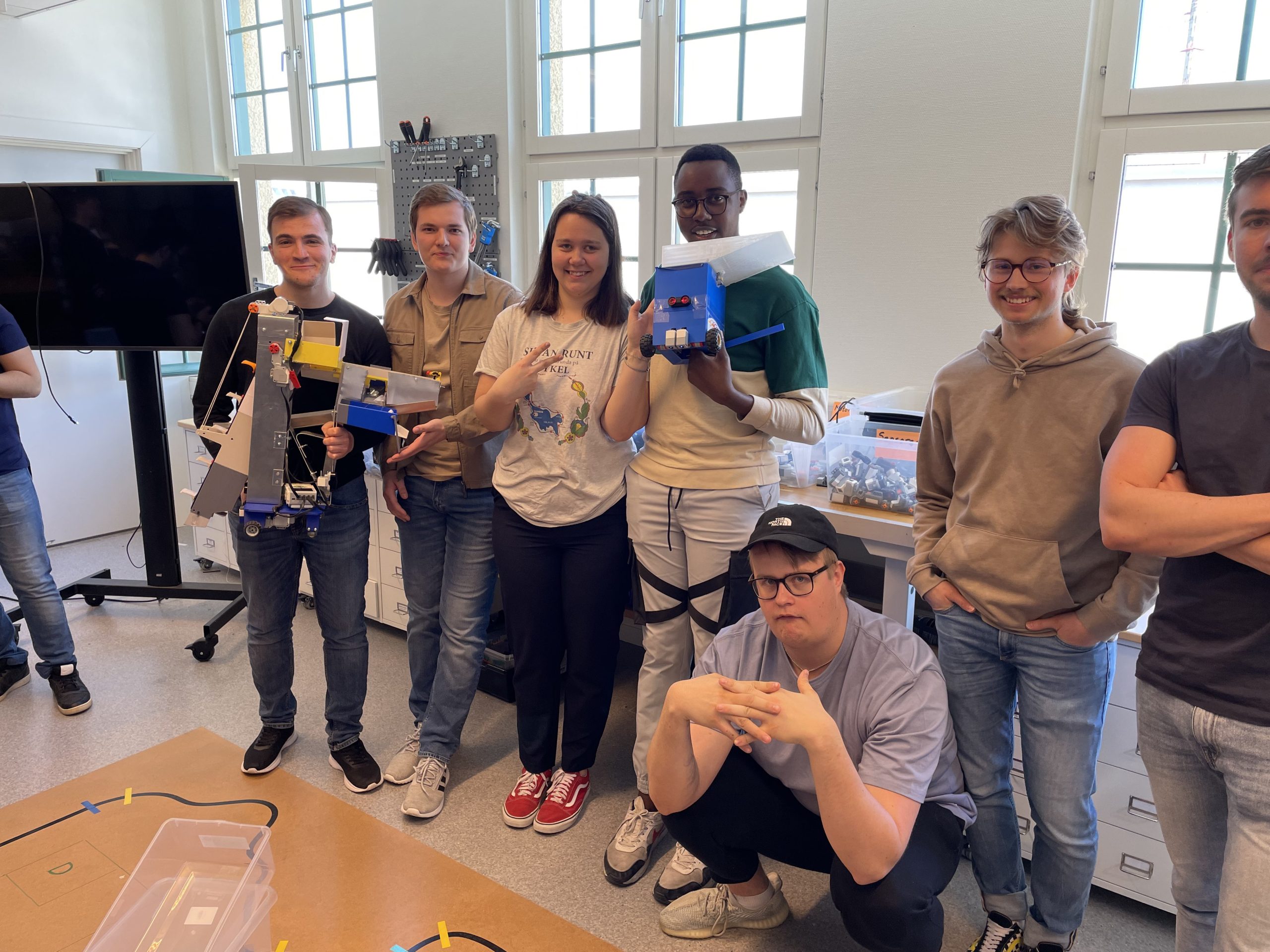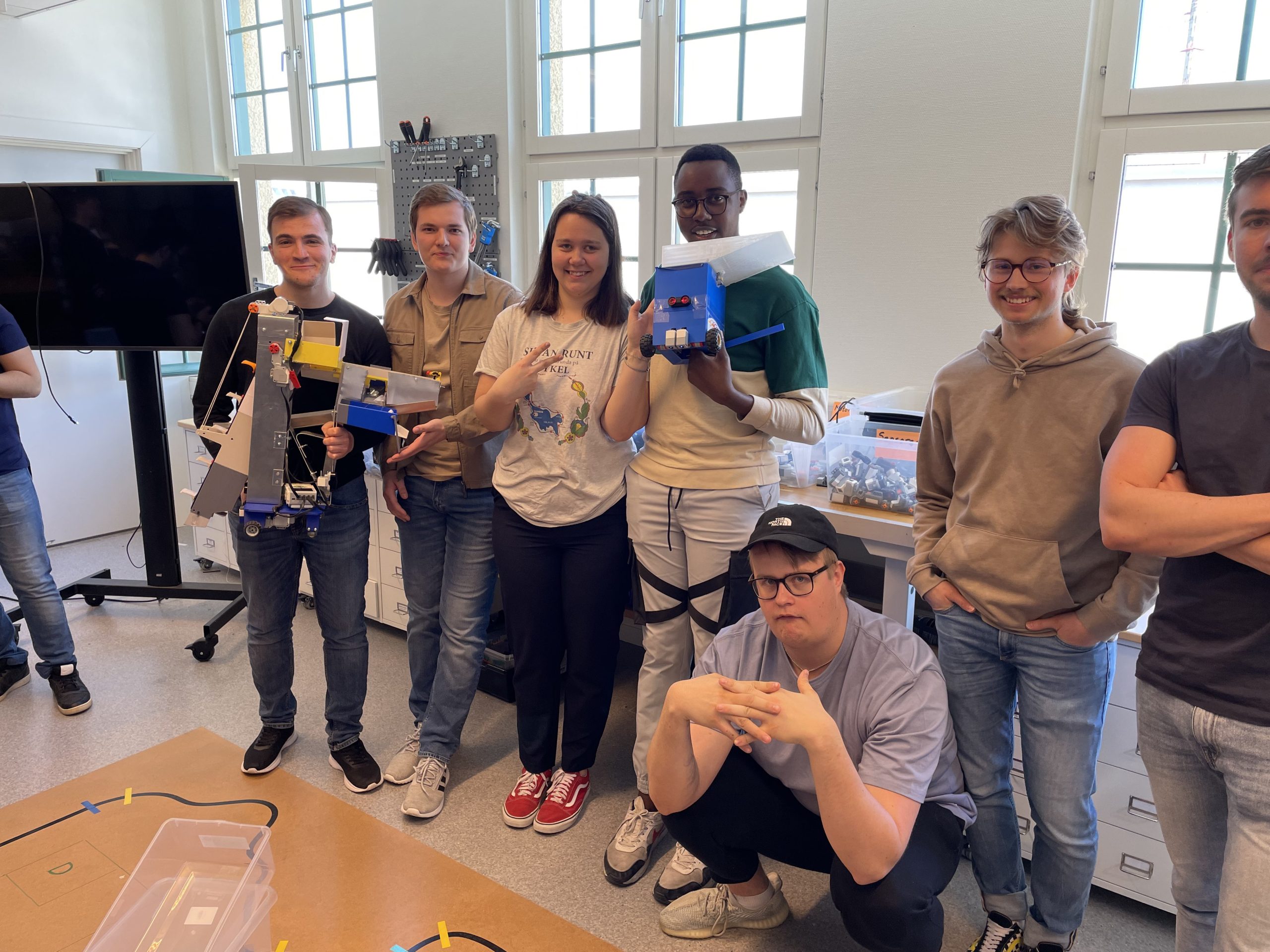 Programme: Mechanical Engineering
Course: MT1538
Challenge: Sort balls of different colours and sizes. And then deliver said balls to the respective delivery position. 
Solution: We had two robots. One that handles the sorting of the balls and one that handles the delivering of the balls. 
Impact: We have used 3d printing with recyclable plastics so our C0 impact has been pretty minimal at best. The factors that factor in on our C0 emissions might be the way the electricity used is produced. 
Prototypes: Yes. We had a prototyp that was at first big in size and then scaled down so for the final product.
Project team: Aaron Mawerere, Linnea Lindgren, Albin Svensson, Elias Gustavsson